We think kids have it easy, but from a teen's perspective, life can often be stressful.  School, sports, academics, complex peer relationships and even world events all can contribute to adding stress.  Helping them learn to cope with day-t0-day stressors includes ensuring they have a comfortable spot at home for times when they need a little quiet time to decompress.   Thanks to Brentwood Home, we've discovered the Brentwood Home Kids Space Bundle, perfect for creating a relaxing space.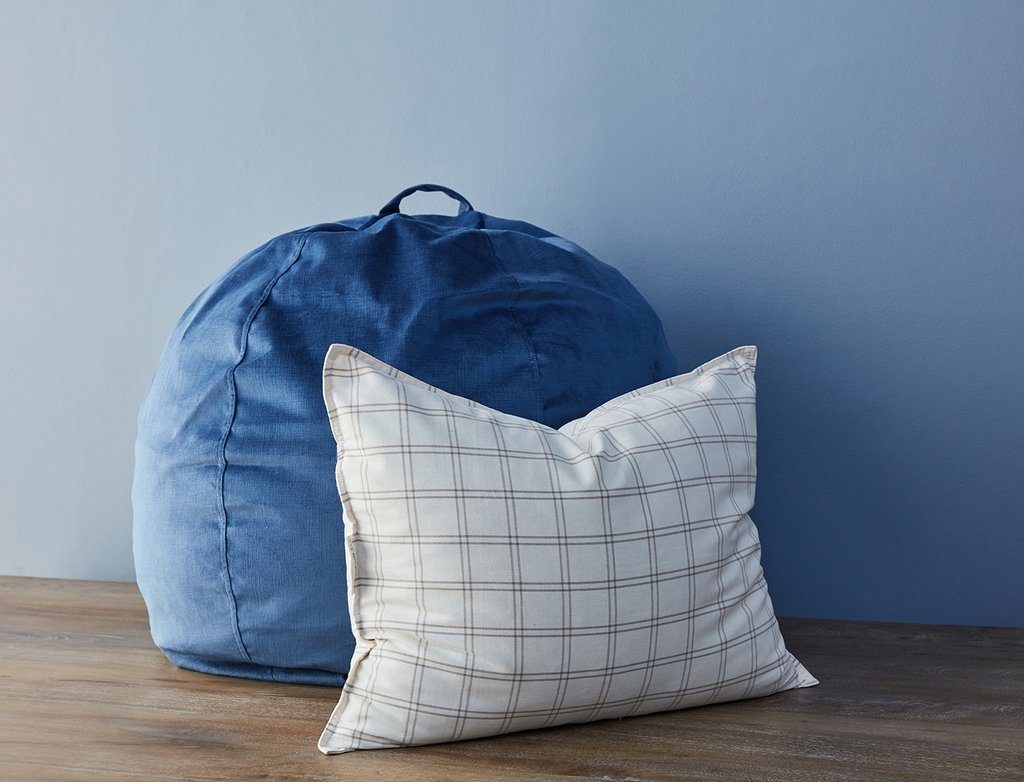 Not every home has the room to create a separate space, so creating a corner in your teen's bedroom for reading, resting or just chilling out is a great place to start.  You can start small with a few pillows or go big with an entire room re-design.  I think investing in a key piece of comfort you know they will love is an excellent place to start.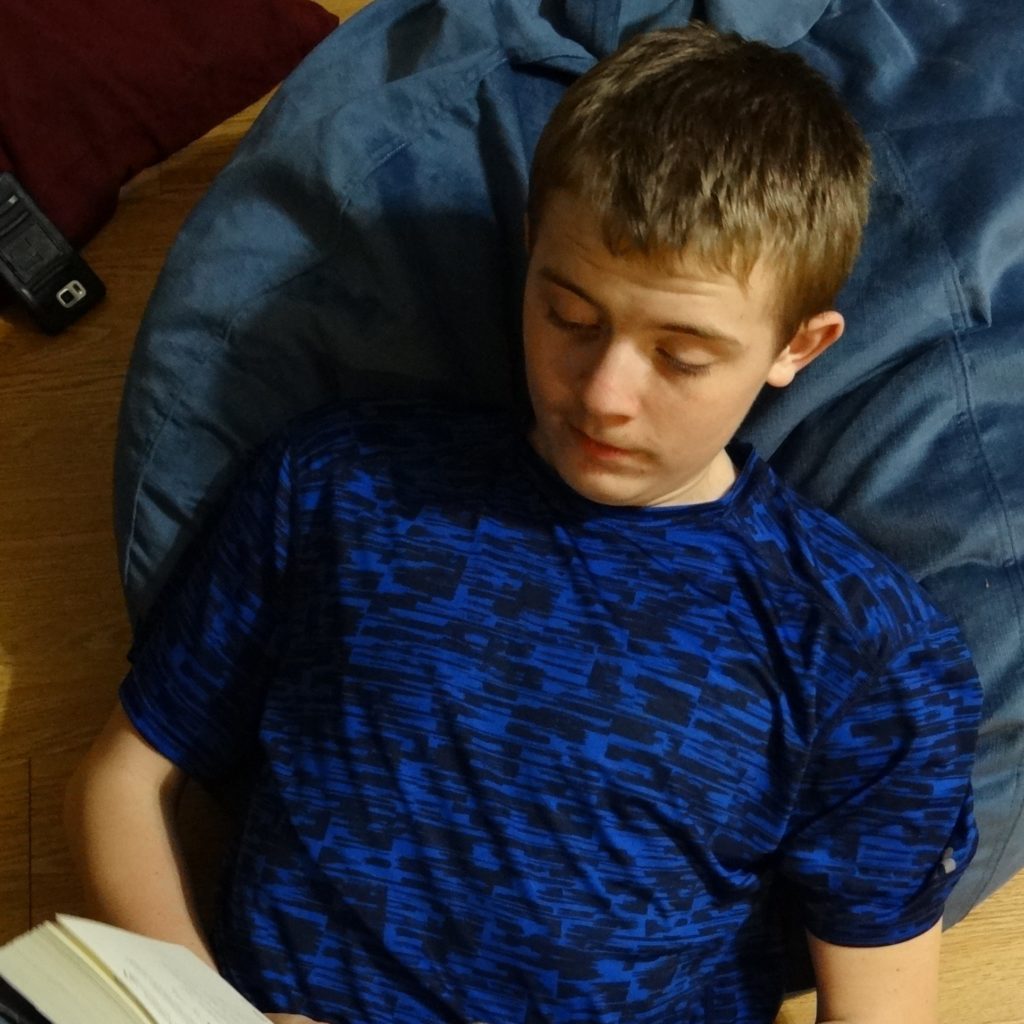 For me, I love to look for portable pieces so that my teens can move around the house in quest of a comfortable spot, if they wish.  Sometimes, they just want to find a cushy spot to sit and talk about their day with you.  With the memory foam lounger in the Brentwood Home Kids Space Bundle, my son has the flexibility to move his seat into the kitchen if he wants to sit and chat while I'm making dinner.
Though it's a great seat, the lounger has become his favorite head rest (as you can see!)  The plush, hugging sensation cradles his neck and back, providing great support for lounging while reading his favorite book.  He can change positions easily and I've even seen him do a belly flop over the lounger a few times, which I have to admit doesn't look comfortable, but he insists it sure is!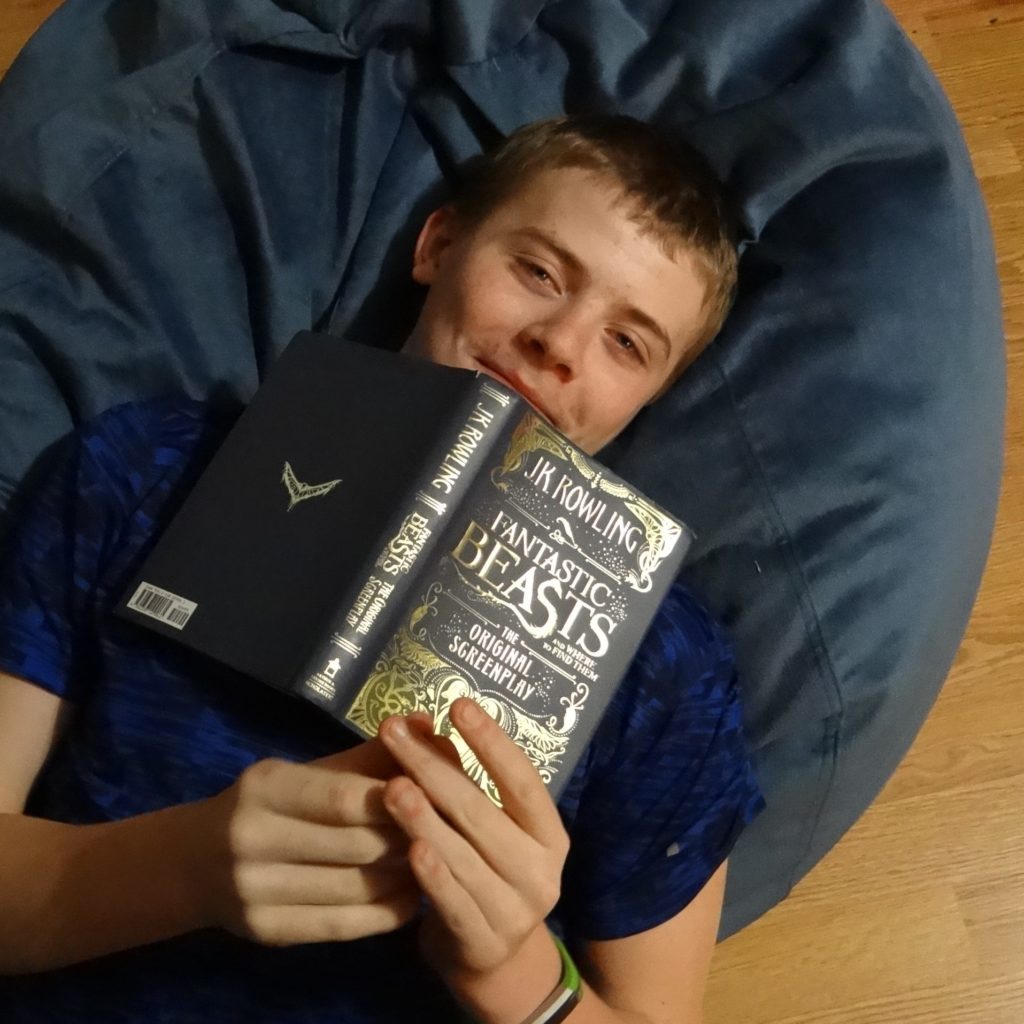 The Brentwood Home Kids Space Bundle includes:
A nontoxic polyurethane and gel memory foam Venice Lounger with plush slipcover
A Kids Pillow filled with a mixture of silky smooth kapok, plus the texture of all natural latex for extra supportive resilience and a 100% organic cotton cover.  Specifically designed for the health-conscious parent who wants the most natural night's sleep for their child
Both items are of high quality and well designed.  Unlike other lounge-style chairs I've looked at, the Brentwood Home Venice Lounger in the Kids Space Bundle is retains its shape and is built to last.   I have little doubt that this chair will take my son through his remaining middle school, through high school and likely beyond!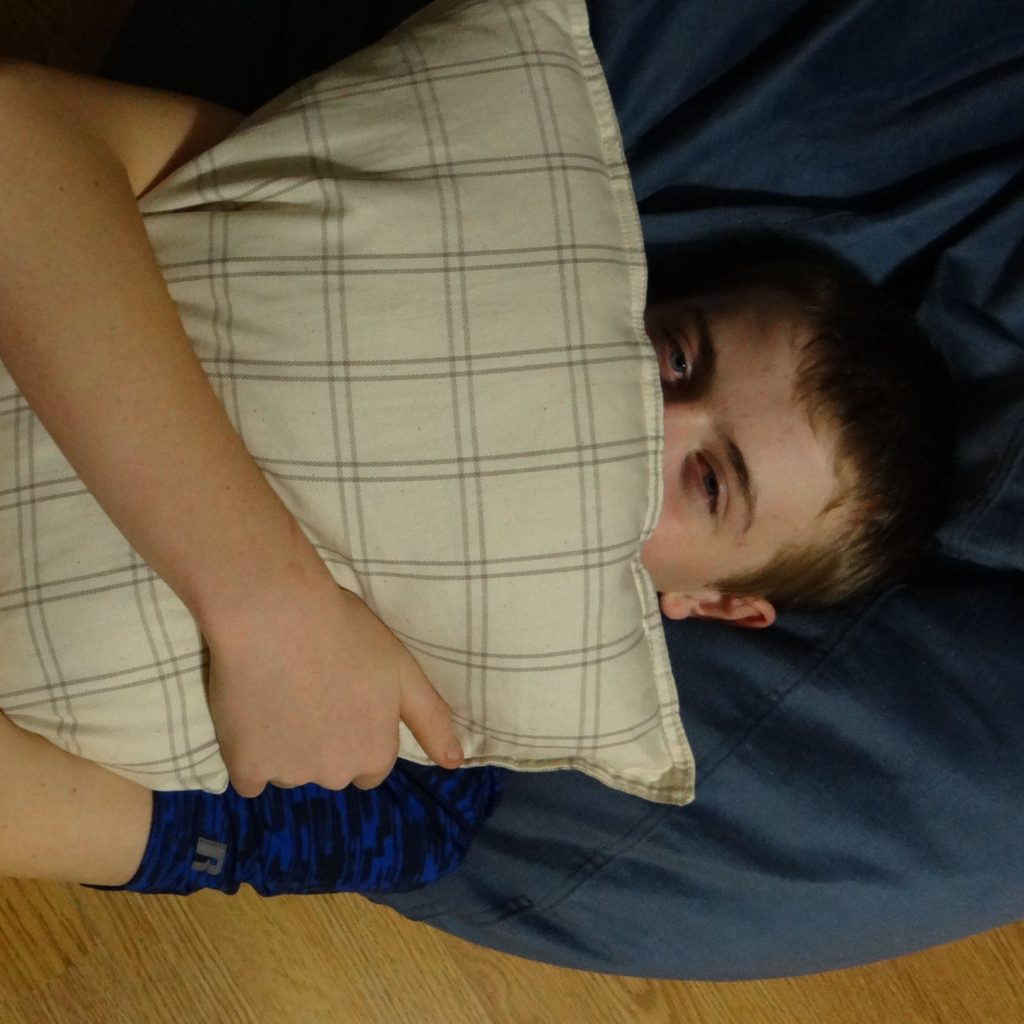 The pillow is very soft and comfortable.  My teen said it's great and just the right slim height profile for him.  I prefer a firmer pillow and if your teen does, no problem, you can order the Brentwood Home Venice Lounger separately and then check out their amazing selection of pillows to find one that suits your individual preferences.
After all, it's all about creating a little haven of comfort for your teen (and you!) in your home!
Be sure to visit Brentwood Home for more inspiration and ideas for adding comfort to your home at: Brentwood Home
Win a Brentwood Home Kids Space Bundle!
Thanks to the family-friendly folks at Brentwood Home, one (1) Rural Mom reader will win a Brentwood Home Kids Space Bundle ($190 Value!)
Open to United States residents only, 18+ years of age 
Prizing and samples courtesy of Brentwood Home.  Sponsor Brentwood Home is solely responsible for prize fulfillment. 
ENTER via the Rafflecopter below:
How do you create a comfortable spot for your kids in your home?  Do you have a special chair or lounger designated for relaxation?