Chances are, you've been swept up in the latest cooking craze and received or purchased an Instant Pot for the holidays.  Because of this, you are in dire need of Instant Pot recipes and you've help propel our 27 of the Best Instant Pot Recipes on the Planet! feature to the number 10 spot on our Rural Mom Top 10 of 2016 countdown!
I certainly thank you for considering Rural Mom to be one of your go-to resources and am pleased to continue to empower our readers with purposeful information you can easily put to use to enhance your rural lifestyle.  Thank you so much for allowing Rural Mom to help!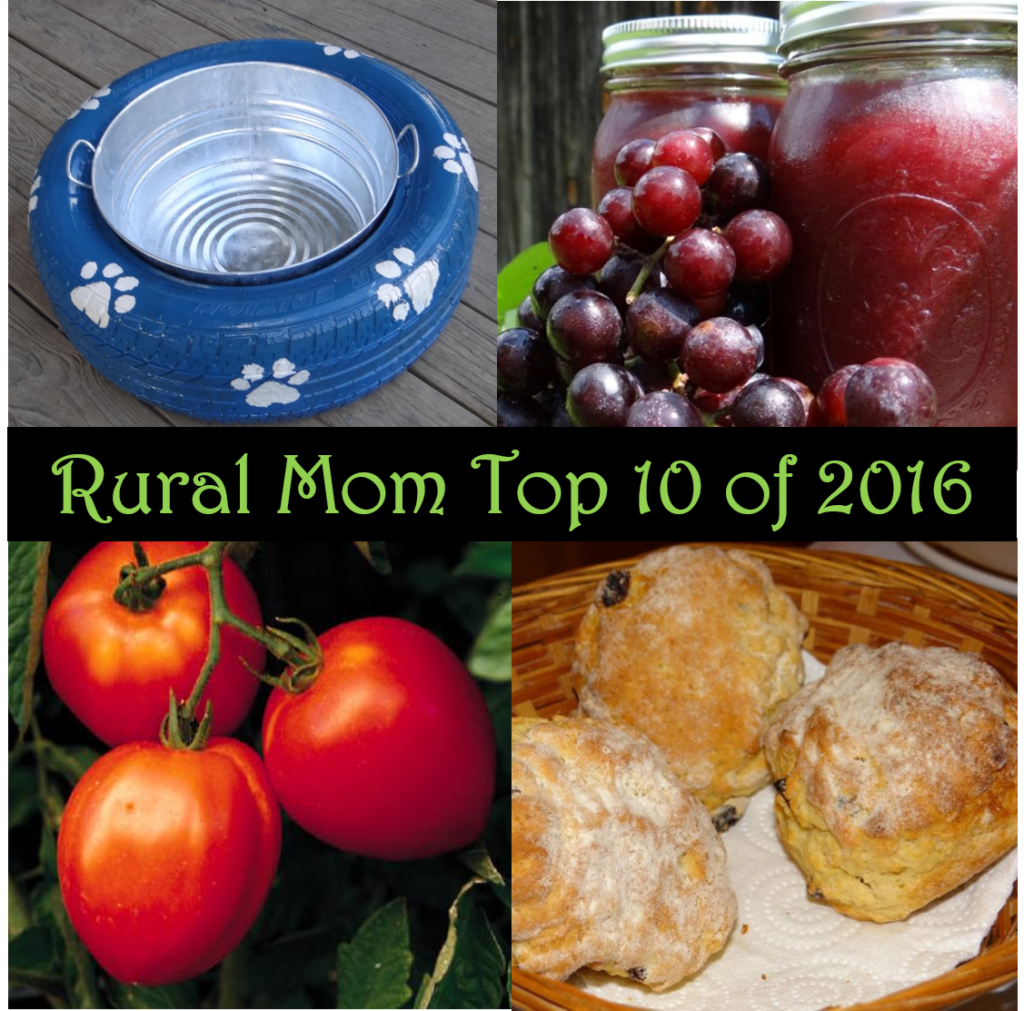 You also loved six of our other farm fresh recipe-focused features so much, they landed on the top 10 list of most read posts this year, too.  If you haven't checked them out, see if any of these inspires your well spent time in the kitchen:
25 Best Irish Recipes for St. Patrick's Day – if there's one style of cooking you know I'm well-versed in, Irish cuisine, it is!  St. Patrick's Day is right around the corner, bookmark or pin on Pinterest to return to enhance your celebrations.
Morning Energy Bars Recipe – with the new year, we often have healthier eating resolutions which is what I think contributes to the popularity of this delicious, wholesome recipe.  Give it a try!
Christmas Cranberry Fruit Salsa – Christmas may be over now, but this tangy fruit salsa is good any time of the year.  Whip some up and surprise your guests at your next home gathering – it's even great on game days.
Farm Fresh Peach Cobbler – great for every season and every holiday, this peach cobbler is so easy to make and one my all-time favorites and is continuously the number one reader pick every year!
Sweet Irish Breakfast Scones – I've always loved scones but the day I learned to make them properly in Ireland was a turning point – now, I prefer fresh, sweet Irish scones to any other!
Grape Jelly Low Sugar Canning Recipe – along with my love of scones, I also love to serve a proper topping but regular jelly recipes always seem too sweet.  This is why I've developed low sugar versions of my favorites that have all the flavor and are still sweet with a fraction of the sugar!
The three remaining stars on our Rural Mom Top 10 of 2016 are DIY-related, affirmation that our Rural Mom readers are certainly hand-crafters, resourceful and awesome stewards of our earth:
Spill Proof Dog Bowl Recycled Tire DIY – this is one of my favorite recycle projects as it's so colorful and purposeful! I've been so happy since I came up with the idea to repurpose an old tire to help keep my large breed dogs from pushing around their food… if you have this pet problem, consider putting one of your old tires to new use.
Duct Tape Mini First Aid Roll Kit – this one is super popular with my 4-H group, boy scout and girl scout troop friends for good reason – it's both a practical and fun craft for kids of all ages.
Home Canning: How Many Tomatoes Will You Need? – I'm so glad I thought to share this simple math solution that I use each year for Spring gardening as it has been helpful for so many.  There are lots of gardening resources on Rural Mom, so be sure to check them all out in preparation for Spring planting and stop by SustainableChick.com for more ideas, too!