Joy to the homestead! It's beginning to look a lot like Christmas! Of course this means that it's time for this year's top toy guide picks.
This year we really worked hard to feature a family-friendly and rural farm theme. Each toy hand-selected is one that we feel encourages creative play and is spot on for readers of Rural Mom. Christmas is even better when you can give children gifts that will interest them and keep them thinking the whole year through!
Ready? Let's get started!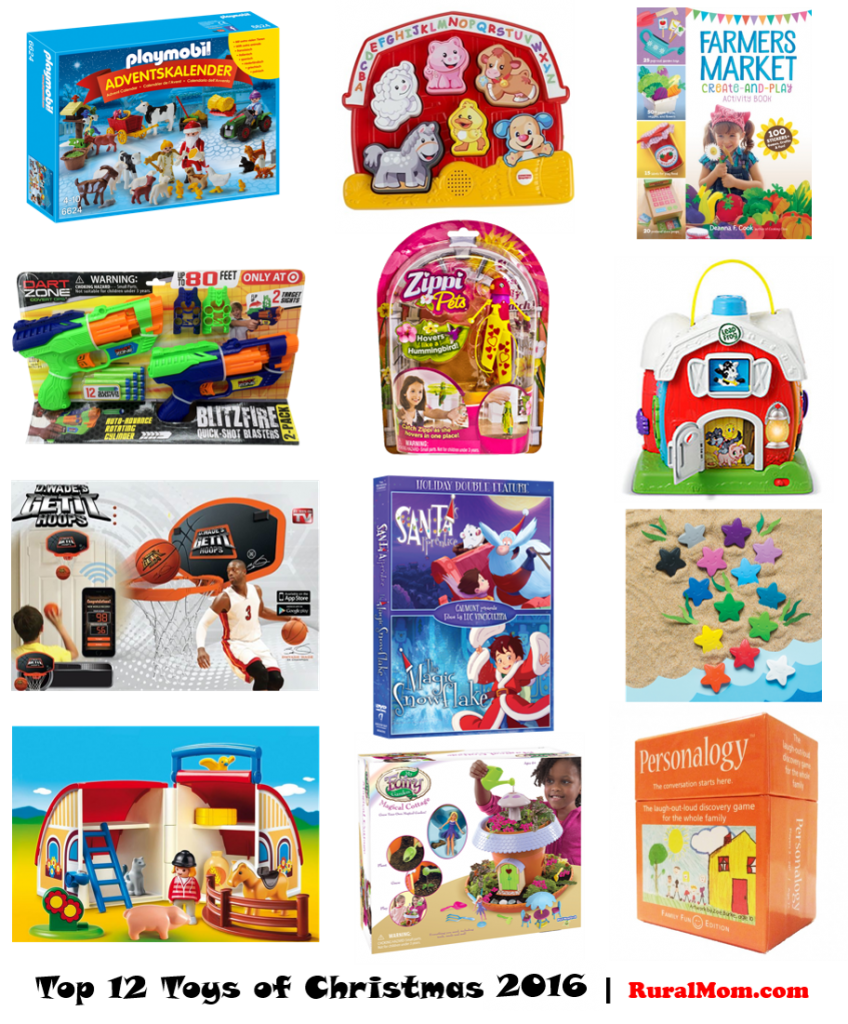 Rural Mom's Top 12 Toys of Christmas 2016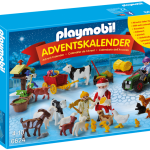 PLAYMOBIL Christmas On The Farm Advent Calendar  – An advent calendar is a fun Christmas tradition for my family. I love this one because it contains farm-related pieces and makes a complete Santa on the Farm scene at the end. The animals included are cats, dog, cows, sheep, goats, chicken with chicks, and birds. Also included is Santa, a tractor, a trough, and tons of other accessories like a little milk jug and a pitch fork for the hay. It really is an adorable addition to any farm family's Christmas décor.
Because it's PLAYMOBIL, you can trust that it's a durable product that will be enjoyed time and time again. If you've been looking for an advent calendar idea, this is a great one to have! You can read my full review here.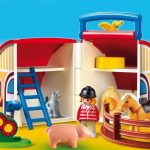 The PLAYMOBIL Take Along Barn  makes a great companion to the advent calendar. On Christmas morning when the scene is completed, what could be better to find under the tree than the barn to enhance the fun?
The two story barn doubles as a carrying case and has plenty of room for the included play figure, a few animals, flowers, a ladder, and more accessories. The set is bright and colorful and perfect for smaller children. They can latch the door and carry the barn and all of the animals to Grandma's house for dinner. Don't be surprised if your little farmers are more interested in playing with the barn and advent pieces instead of dessert, this is a very exciting set!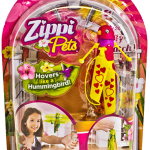 Zippi Pets – This is the perfect toy for a family of bird lovers. Zippi Pets are toys that resemble hummingbirds. You pet the bird to "wake" them, and then they'll chirp back at you. A second pat on the head prompts Zippi to sing a song, and a third sends her into flight around the room. She'll hover around the room and sing a song so that someone can catch her.
Zippi's flight is controlled by keeping a hand underneath her while she flies – she's built with a motion sensor to keep her flying and bring her down before she gets too far. Her battery recharges via USB and she'll let you know with two quick chirps that she's in need of a recharge. Twenty minutes later, she's ready to go again. This is a great "compromise" toy for kids that want a pet for Christmas, too.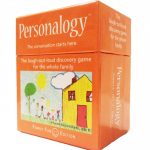 Personalogy Family Game – Personalogy is a really cool game that's sure to bring your family together through meaningful and hilarious conversation. Basically, you choose a card and read the question. The card gives 4 options for answers and then you have to answer the "why" part. That's where the fun comes in! It's really nice to unplug and just spend some time laughing and enjoying the things that makes each of us special.
The game is fun for families with kids of all ages, but especially for families with kids in the tween/ teen years. Sometimes all you need is a little bit of an ice breaker to help delve into the more serious topics those stressful years bring. Personalogy gives you a little bit of insight into your kids' lives as well as giving them a chance to see you in a different light. The game is a good tool for initiating honest dialogue with your kids without making them feel awkward.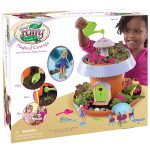 My Fairy Garden: Freya's Magical Cottage is a fantastic gift for a little gardener! The adorable fairy landscape comes with soil, quick-germinating seeds, and detailed grow and care instructions. Little ones enjoy planting flowers throughout the fairy cottage and watching them grow. With the included watering can, the tiniest gardeners pour water into the toadstool at the top and watch it trickle evenly through the entire garden.
The set teaches basic gardening skills, creativity, and adds a little bit of fairy magic to your day. It's a super cute idea. When you open the doors to the cottage, you'll find a table and chairs for Freya and her chipmunk Hazel (included) to enjoy a tea party with their fairy friends. The top lifts off, too, for easy access to the inside.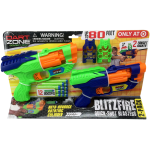 Blitzfire Quick-Shot Blasters  – Kids will have a literal blast with this set of 2 Quick-Shot Blasters. The blasters feature built-in sights for accurate targeting as well as auto-advance rotating cylinders to facilitate lightning fast reloading. Also included are two pop-up target sights and 12 super darts. With the capability of shooting darts up to 80 feet, this set is sure to be well-received!
The super darts work with most leading brand blasters too, so if your kids have friends over, there is more than enough to go around! Because there are two, the blasters make a great joint gift for brothers (or sisters) and are a fun idea for something a parent will enjoy playing with a child. Shooting targets with rubber darts is awesome no matter how old you are!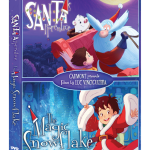 Santa's Apprentice/The Magic Snowflake DVD Double Feature – These movies are the sort of feel-good holiday movies that are reminiscent of Christmas. They're both about an orphan named Nicholas. The first movie, Santa's Apprentice, focuses on Santa's retirement. The rules say that his replacement must be an orphan named Nicholas, and that child must have a pure heart. Santa finds Nicholas, but Nicholas has his own bag of issues to deal with – mainly lack of self-esteem and a fear of heights.
The second movie is also about Nicholas. In this one, he's about to become the next man in the red suit, but first has to face a crisis threatening the magic of Christmas in order to be a successful replacement for Santa Claus. Will he end up being the next Santa or not? I won't spoil the endings for you, but I will say that they're both really cute movies that embody the holiday spirit.
PS:  We also have a giveaway going on – hop over for a chance to win your own copy of Santa's Apprentice/TheMagic Snowflake DVD HERE.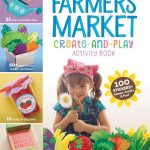 Farmers Market Create and Play Activity Book – This is such a fantastic gift idea for a child interested in farming! The book comes with over 100 stickers and 100 punch out play pieces. Little farmers will have all the tools to create an entire pretend farm, including gardening tools, plant markers, and a toy tractor. When it's time to harvest, they can "sell" their produce with pretend signs, price tags, and even a pretend shoe-box cash register. This set fosters imagination, creativity, and entrepreneurial spirit. I can't think of a cuter idea for a child that grows up on a farm. They can be just like mom and dad!
The 96-page book also includes coloring, activity, and game pages to facilitate fun learning. Due to the portability and endless hours of activities, this book is the perfect companion for kids who travel for the holidays, but would be fun for anyone who loves farming.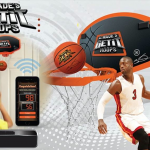 Dwayne Wade's "Get It Hoops" – You may know from prior blog posts that one of my roles this time of year is "basketball mom."  With one son playing for his middle school and the other on JV for the high school, I definitely get my fill of the sport all week and weekend-long!  I truly don't mind for many reasons, but top among them, I know sports are helping my kids including inspiring them to live healthier lifestyles.  This is the same reason I think the Dwayne Wade's "Get It Hoops" is an awesome Christmas present – it inspired kids to be active in a creative way and inspires oodles of fun in the process.
With Dwayne Wade's "Get It Hoops," your kids can play basketball anywhere and record their highlights to share online with their friends with the built in app.  When the ball goes through the hoop, it tells the app to create the highlight loop to upload to social or share with family and friends. The hoop also has live action game sounds that magically communicates each shot to the Get It Hoops app and keeps score, making it a great gift for pre-teens and teens… we all know how much they love their cell phones!  With this gift, they still interact with their smart phones but are inspired to get up and move for creative, sports-action play time.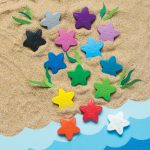 The Beach Bums Color-in' Book and Stars of the Seas Crayon Set – Rural Mom loves coloring books! There are 32 fun and framable beach-themed coloring pages to work on in this book. It's a fun gift for anyone who spends their winter dreaming of warm, sunny days, and could even be used as a countdown to a family beach vacation.
A coloring book would be useless without a package of crayons, right? We like the Stars of the Sea crayon set. Each of the brightly colored wax crayons is shaped like a starfish and adorned with a smiley face (because they are the stars of the sea of course!) The fun shape is easy for little hands to grasp and manipulate. Colors like coral orange, sea turtle green, and mermaid purple light up the pages of any coloring book. You can bundle these two gifts together for around $20.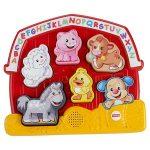 Laugh and Learn Farm Animal Puzzle – Fisher Price has always been a great name for toys, and this one is no exception to the rule. This 6-piece baby puzzle is interactive and perfect for tiny hands to maneuver. The bright colors and music stimulate a baby's senses and begin them on a journey of learning letters, colors, and animal names. Figuring out which piece goes where helps to develop manual dexterity as well as hand-eye coordination and problem solving skills.
The puzzle is a lot more than a puzzle, however. For each piece correctly placed, Puppy says the farm animal's name and sings a specific song to each animal. Pushing Puppy's buttons will make him do different things, like sing the ABC song, another animal song, and say fun phrases like "What's your favorite animal?" There are seven different songs in all.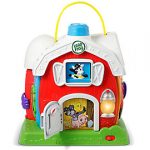 Leap Frog Sing and Play Farm – Leap frog is one of my favorite brands for electronic learning toys. The Sing and Play Farm is a busy barnyard with moving parts. Keys turn, switches flip, doors open, and the 13 included animals come to life with over 50 audio messages! It's a toy that's sure to keep a little one entertained for quite a while.
The toy teaches about animals and which sounds they make, but it also teaches other vocabulary as well as allowing for lots of hand/eye coordination practice. None of the pieces are detachable, which makes it a great toy for traveling or even spending time waiting, like in a doctor's office or on the checkout line at the grocery store.
It was difficult choosing only 12 toys to feature this year. There are so many that we loved! Do you have any favorites that fit the rural and farm theme you'd like to add?
Disclosure: We receive sample products for review for our holiday guides, most of which are donated to local charities after gently testing and inspecting. If it's not a gift we wouldn't love to see under our own trees or personally gift to a loved one, you will not find it in any RuralMom.com holiday guide. We do not accept payment for placement of items in our guides. If it made it to our top holiday gift pick list, it's earned a spot based on its high quality, reasonable price point, and overall excellence in durability and/or functionality.