Spring, Summer and Fall are generally lengthy seasons in Kentucky, so with our short Winter, I love to grill year-round.  Picnic season may be officially over, but you'll still find plenty of picnic fair finding its way to our barbecue plates!  Thanks to my partnership with Save-A-Lot Food Store, I've found new quick and easy mouth-watering grill options to including in our favorites.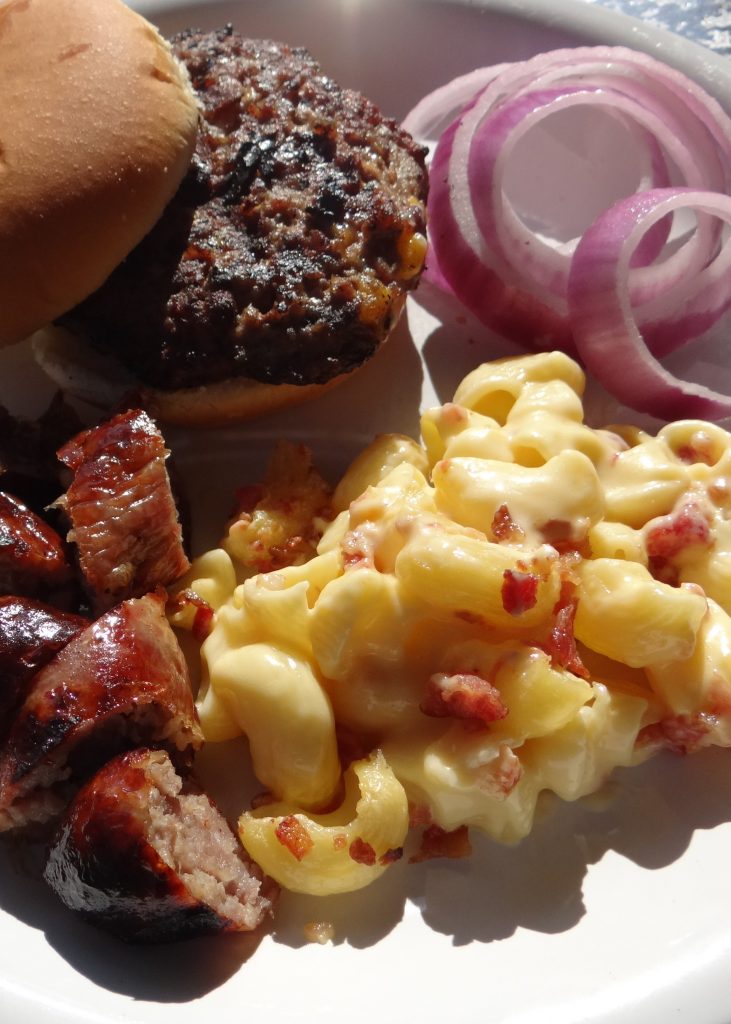 Grilling not only offers us plenty of flavors and food options we love, but it's an excellent food preparation method for night's when we need to put a quick and tasty meal on the table.  When used in combo with your oven or stove top, it also increases our ability to cook larger quantities in record time.
For this week's family grill meal, we tried a combo of America's Choice® Creations Black Angus Bacon & Cheddar Burgers, and America's Choice® Creations Octoberfest Beer Bratwurst on the grill and America's Choice® Creations Bacon Mac n Cheese in the oven.  Warm up a few hamburger buns, slice a few veggies, put out a few condiments and you have a complete meal lickety=split.  If you want to add variety the mix, you can easily pick up some vegetables to grill, a side salad, fruits or even applesauce to serve during your shopping trip.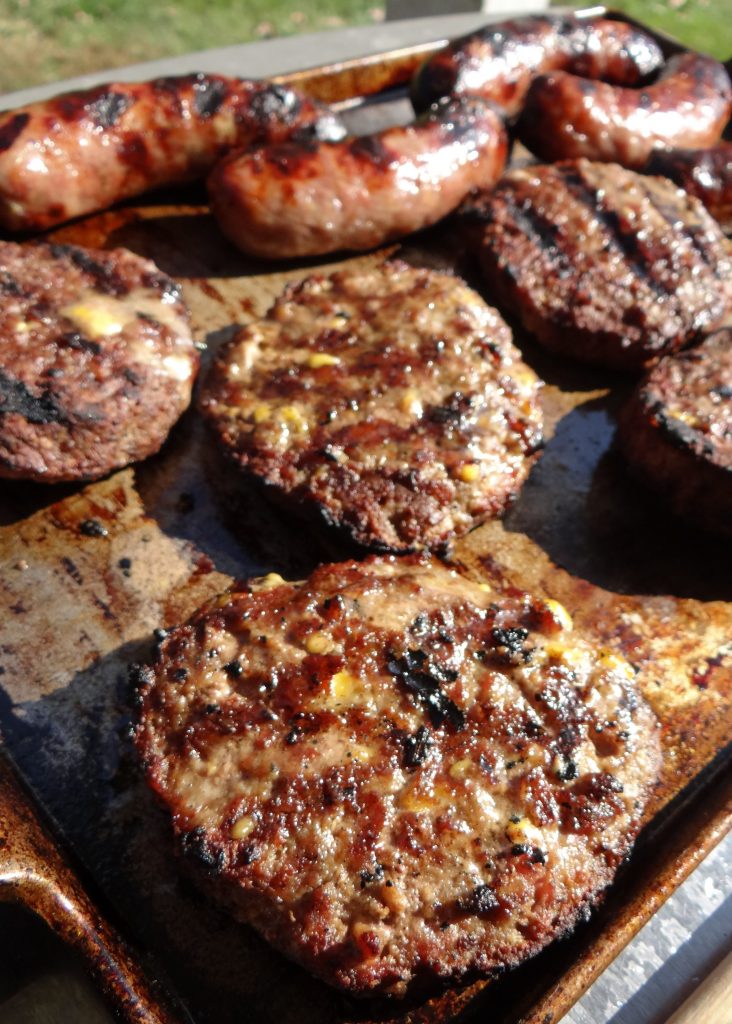 Available exclusively at Save-A-Lot, America's Choice® Creations products are designed to be easy to make and great tasting.  There are thirteen decadent cravings are now available that allow you to indulge a little bit without sacrificing your budget in the process.  The high quality ingredients and low prices make this a great choice for my family. All of the dishes we tried received a double thumbs up from my sons and we all agreed that the Black Angus Bacon & Cheddar Burgers were ridiculously-good!
I personally loved how easy each of these products was to cook but also how much flavor and delicious taste they delivered.  I'll be returning to Save-A-Lot to pick up more burgers and bratwurst to keep on hand for grill time.  There's also America's Choice® Creations Lemon Shandy Beer Bratwurst and Harvest Apple Bratwurst varieties that I'm anxious to try next.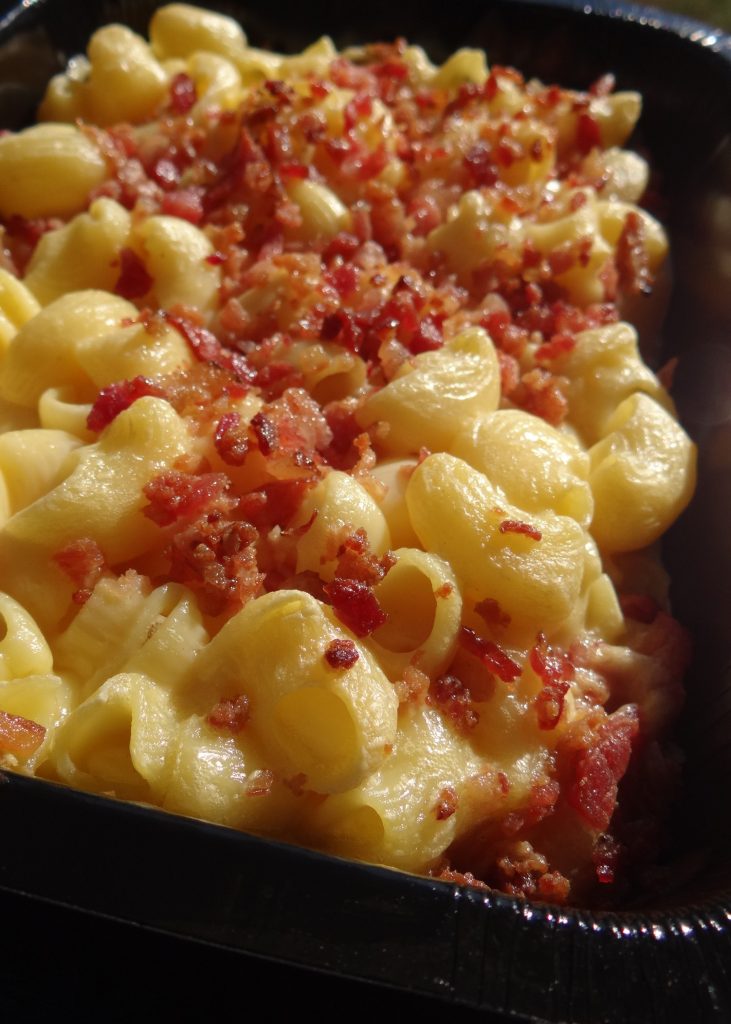 If you want to add a special touch to your weekday or weekend meal,  it can be a nice occasional treat to top it off with a little something sweet.  We are all in love with the America's Choice® Creations Peanut Butter Brownie Truffle.  It's an indulgent bite that's a perfect compliment to a grilled meal.  The brownie is also the perfect size for our family of four.  I cut it into 4 equal pieces which gives each one of us just enough sweet goodness without going overboard.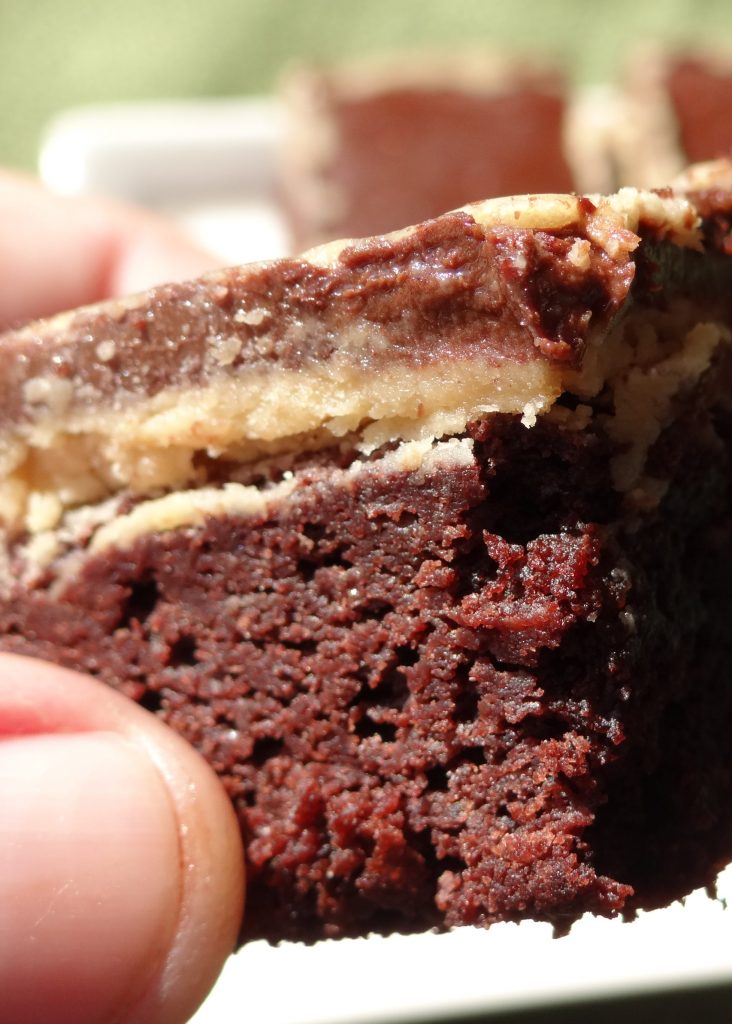 Of course it was difficult to decide between the brownie and America's Choice® Creations Pecan Caramel Brownie Cookies so I had to pick up a box to have on hand for an impromptu treat.  Just one cookie is enough to satisfy your sweet tooth as they are crazy-rich and delicious.  These cookies will be great to serve during the holidays and a fabulous treat to bring a party hostess during the holidays, so I will be stocking up.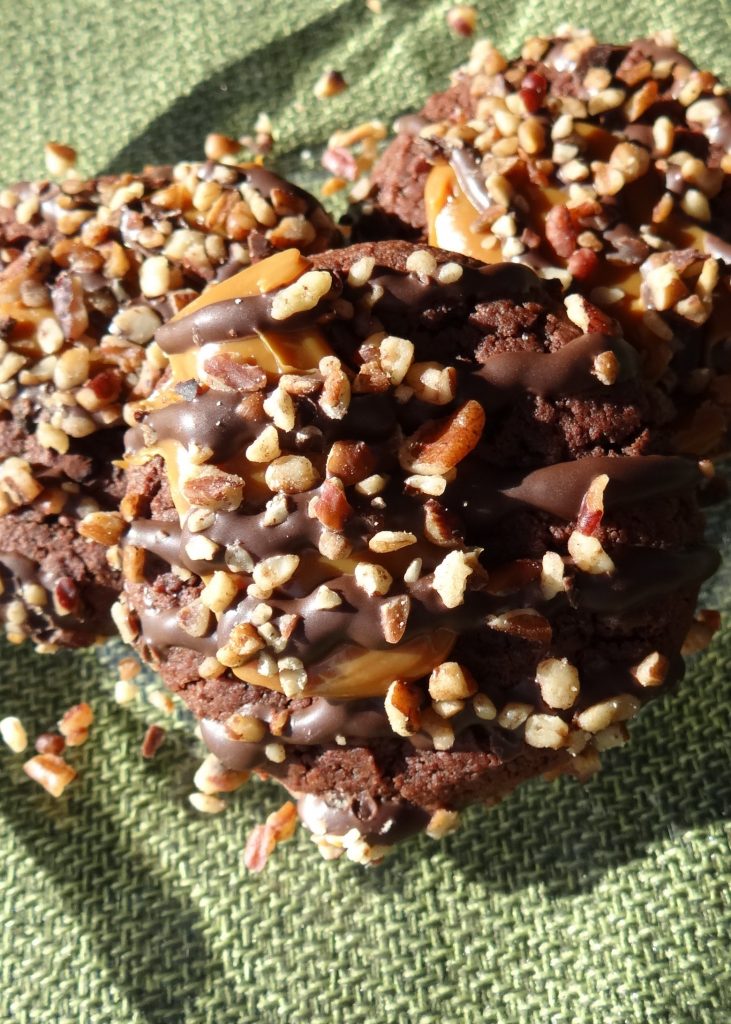 Want to add America's Choice® Creations to your meal time?  Find the closest Save-A-Lot store by you: https://goo.gl/XvTdL0
WIN IT!
Thanks to our friends at Save-A-Lot, two (2) Rural Mom readers will each win (1) $25 (twenty-five-dollar) Save-A-Lot Gift Card each!
ENTER via the Rafflecopter below: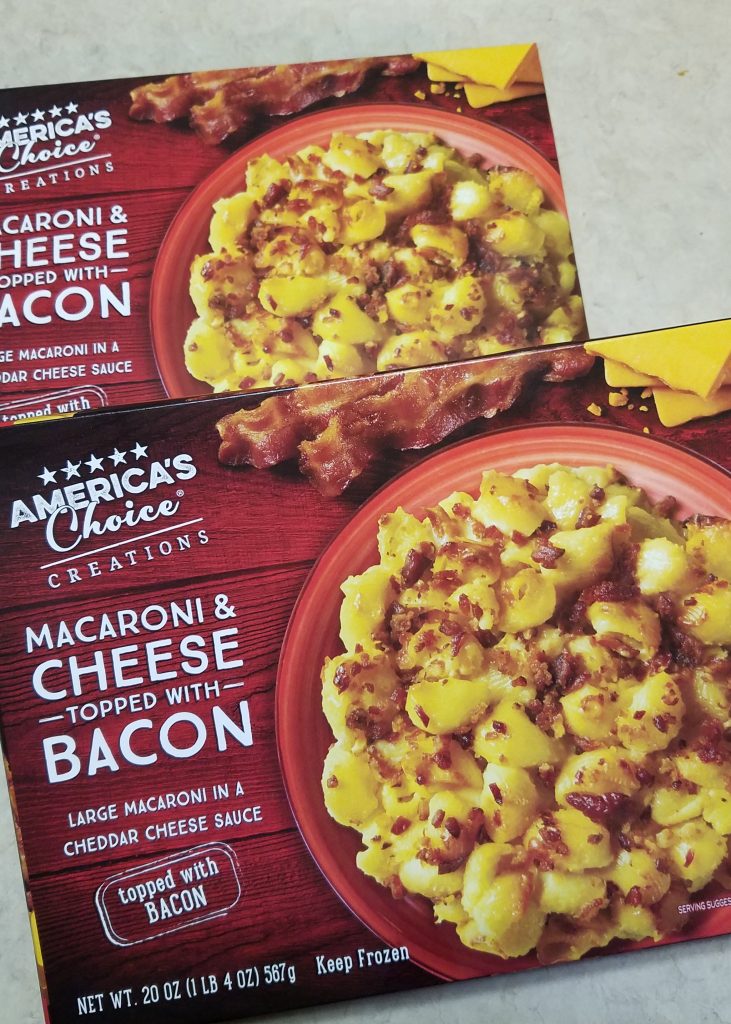 This is a sponsored conversation written by me on behalf of Save-A-Lot. The opinions and text are all mine.