Rural Mom is pleased to welcome guest contributor, Deanna F. Cook, author of Farmer's Market Create-and-Play Activity Book.  Deanna is sharing creative and clever ways to enjoy your Farmers Markets with your children through every season… Read on!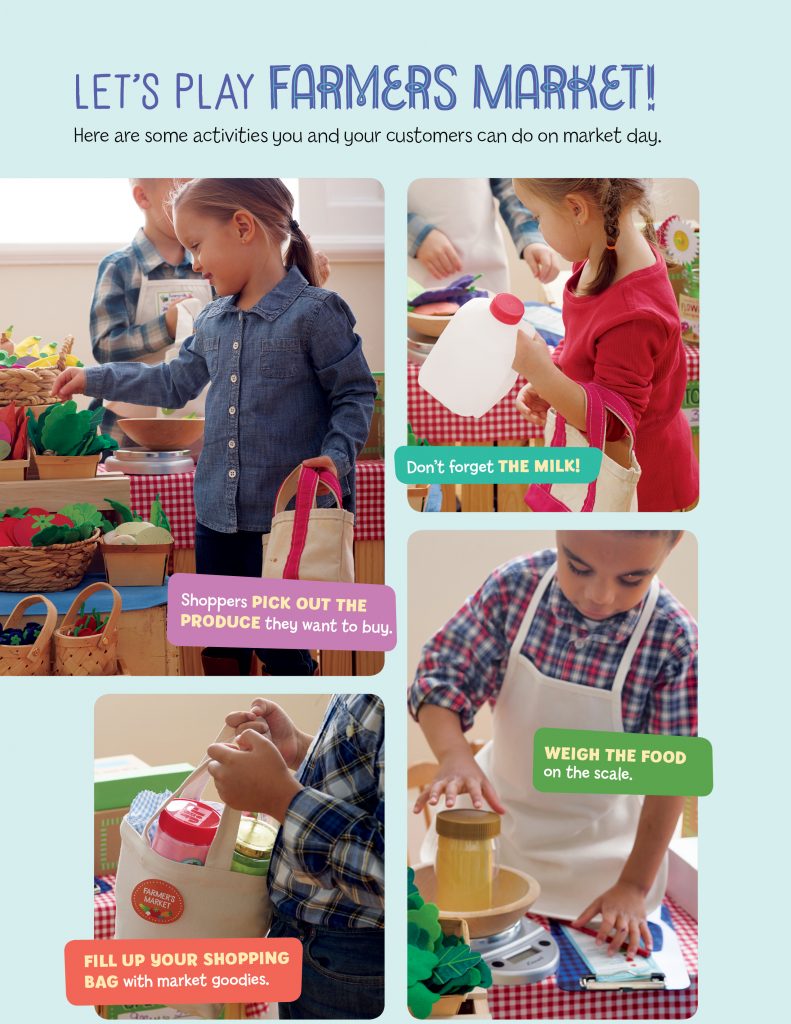 If you're looking for a fun field trip with the kids, head to the farmers markets. Not only will your kids learn where food comes from and what grows in your area, they'll also get to support their local farmers and the important work they do in your community. Depending on where you live, the farmers markets in your town may be starting to close up for the season. But you can keep the fun of farmers markets going through the winter with these fun activities inspired by my new kids' book, Farmers Market Create and Play Activity Book.
1. Visit a Winter Farmers Market: Find out if there are any winter markets in your area. Many farmers grow greens and other veggies in greenhouses, or store apples, squashes, carrots, and other veggies in cold storage, then sell them at winter markets. Visiting a winter market makes a fun field trip with the kids on a chilly day.
In addition to fresh veggies and artisan foods to try, there's often music and other entertainment for the kids.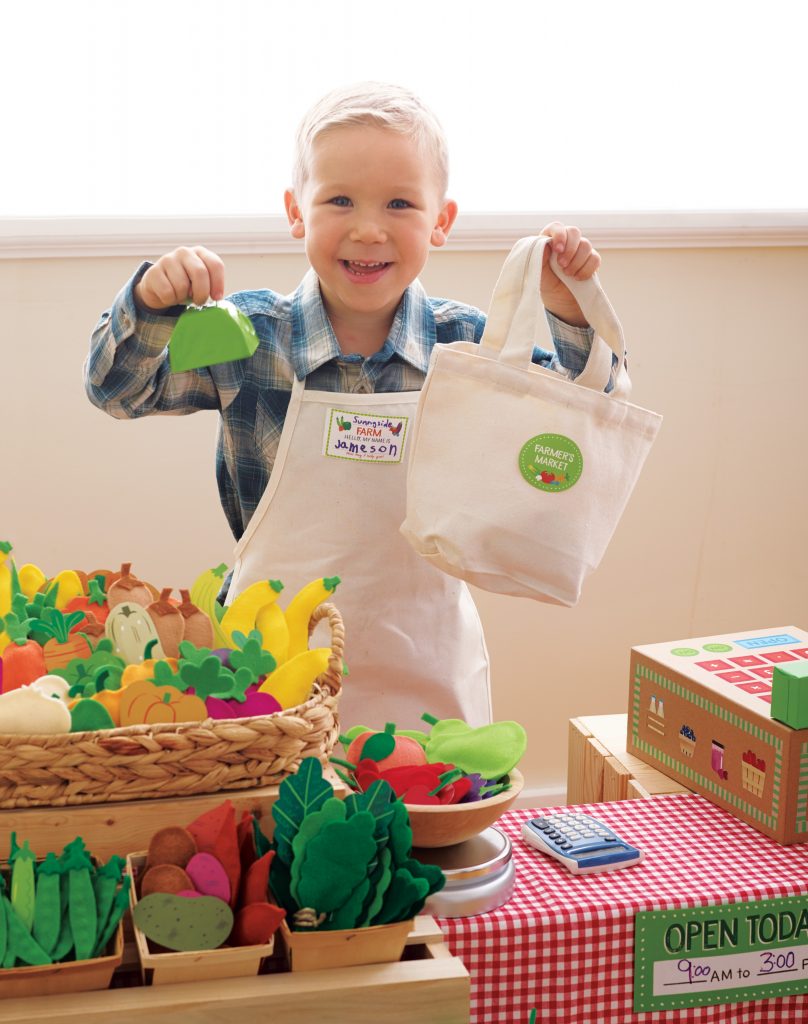 2. Go on a scavenger hunt for fruits & veggies: Before you head to the farmers market, download this scavenger hunt list and let the kids search for a food that grows underground (potato!) or the biggest veggie they see (a giant pumpkin!).
3. Eat the Rainbow: Ask the kids to pick out some colorful fruits and veggies to bring home. Explain that each color provides different vitamins and nutrients that help eyes, hair, skin, and body grow strong. Look at the list of all the fruits and veggies in the Eat the Rainbow activity and have them fill it out over the course of the week.
4. Meet the farmer: While you're at the market, stop by as many different booths and encourage your kids to say hello to the farmer and taste the free samples. If they are unfamiliar with a vegetable (say, kohlrabi or fennel), ask to the farmer how they like to eat it or cook with it. Don't forget to meet the dairy farmers and buy butter and eggs, too.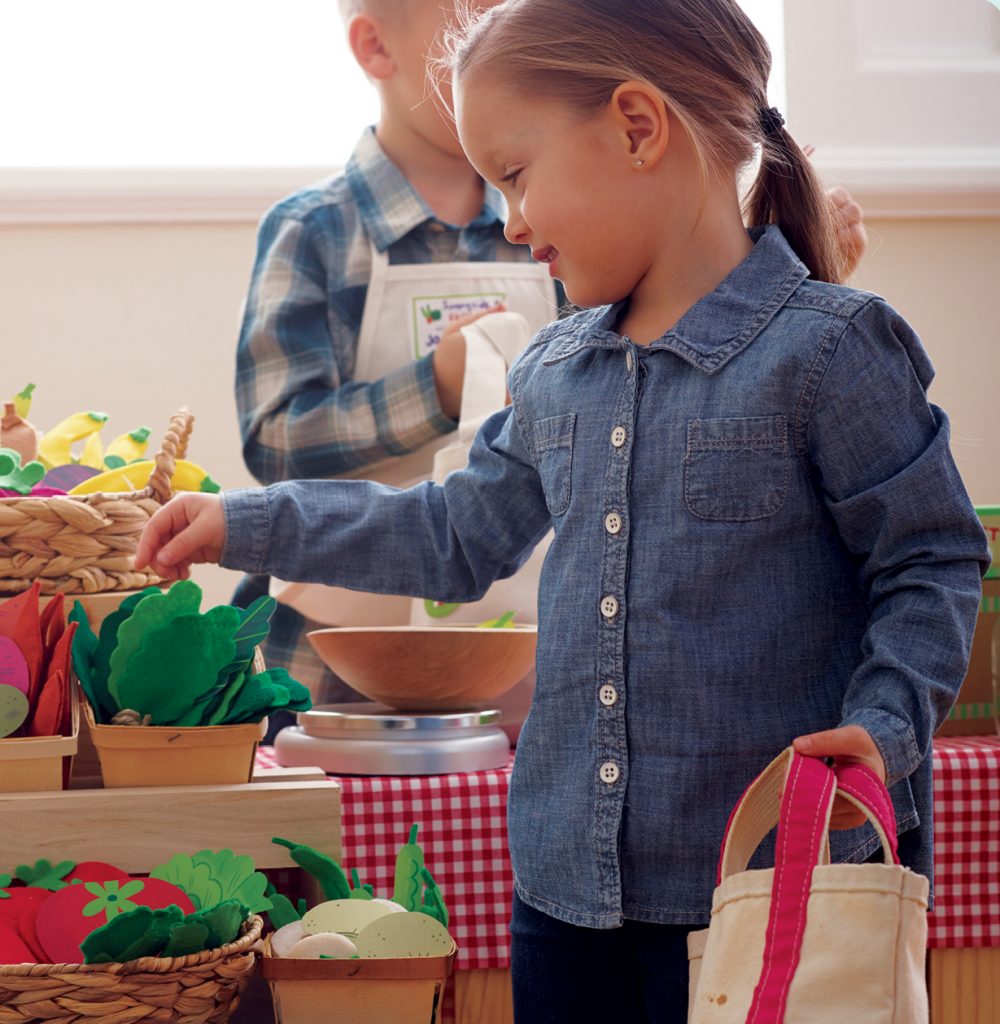 5. At home, get cooking! Help your kids pick out a few recipes to try using their farmers market finds. You can find some fun recipes in my cookbook, Cooking Class. Or let the kids play with their food and create edible art like this Veggie World from Cooking Class.
6. Set up a pretend farmers market! Bring the fun of a farmers market into your own home by setting up a creative play area on a rainy or snowy day. Set out pretend fruits and veggies, play money, and shopping lists on a table or wooden crates. You can use items you find around the house or the props in my book.
7. Practice math by playing green grocer. When your pretend market opens, let the kids ring a bell, then shop and play. The activity will keep the kids busy for hours, and they'll learn the names of fruits and veggies, plus practice math by giving change. They can use the shopping lists, too.
8. Try some indoor gardening with the kids! Teach where food comes from by planting seeds in paper cups and watching them grow. Or, set up a sensory play garden by filling a basin with sunflower seed "dirt" and tissue paper "seeds" to plant.