When I was growing up, my sisters and I all had troll dolls.  They were so cute and we loved the crazy colors of the long hair.  Now, as an adult, it's so fun to see this childhood favorite in film for my children to enjoy.  The movie TROLLS will be in theaters November 4 and I'm looking forward to the adventure we'll discover during our family film night out!

ABOUT TROLLS
From the creators of Shrek comes DreamWorks Animation's Trolls, a smart, funny and irreverent comedy about the search for happiness, and just how far some will go to get it. This hilarious film transports audiences to a colorful, wondrous world populated by the overly optimistic Trolls, who have a constant dance in their step and a song on their lips, and the comically pessimistic Bergens, who are only happy when they have trolls in their stomachs.
After the Bergens invade Troll Village, Poppy (Kendrick), the happiest Troll ever born, and the overly-cautious curmudgeonly Branch (Timberlake) set off on a journey to rescue her friends. Together, this mismatched duo embarks on a rescue mission full of adventure and mishaps – trying to tolerate each other long enough to get the job done.
Utilizing music to further the film's narrative, the Trolls soundtrack is produced by Justin Timberlake and features five original songs including songs by Justin Timberlake, Ariana Grande, Anna Kendrick and Gwen Stefani, in addition to a number of classic hits from the '60s through the '80s.
Take a peek at this fun-tabulous and colorful adventure:
UNLEASH YOUR INNER TROLL
General Mills and DreamWorks' Trolls are joining forces to help kids and parents unleash their inner Troll! Inspired by the Trolls' playful energy, promotional Cereal and Go-GURT packaging hit shelves nationwide this month alongside limited edition Trolls Fruit Snacks and Ready to Bake Cookies.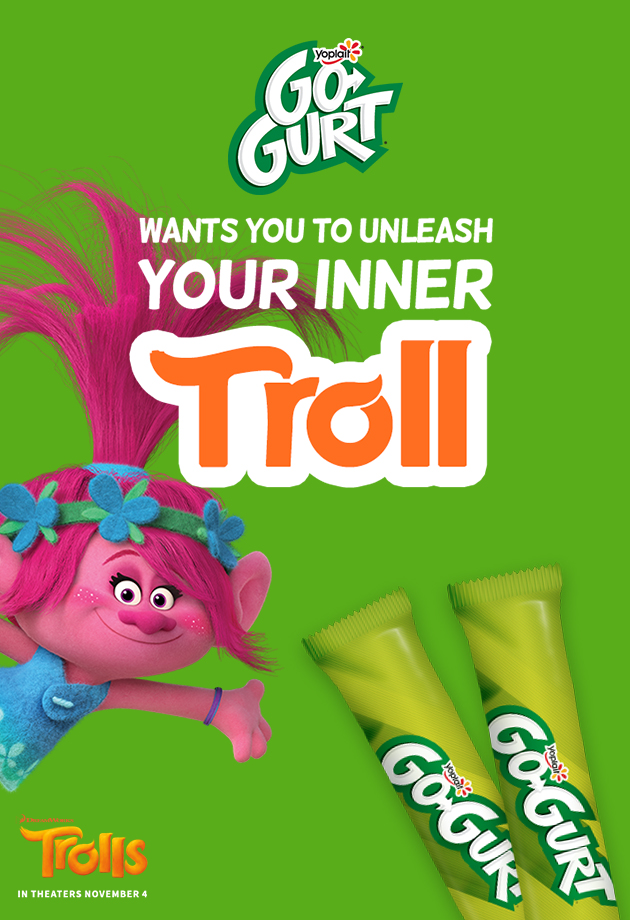 You can collect all 4 free Trolls boppers in participating Big G cereal boxes including Cheerios, Lucky Charms, Reese's Peanut Butter Puffs, Trix, and Cookie Crisp. Participating Go-GURT boxes have a special link to a quiz to identify your Troll personality and to unlock a custom Spotify playlist based on your results.
Want to learn more?  Join the conversation with General Mills by visiting Cheerios and GoGURT on Facebook.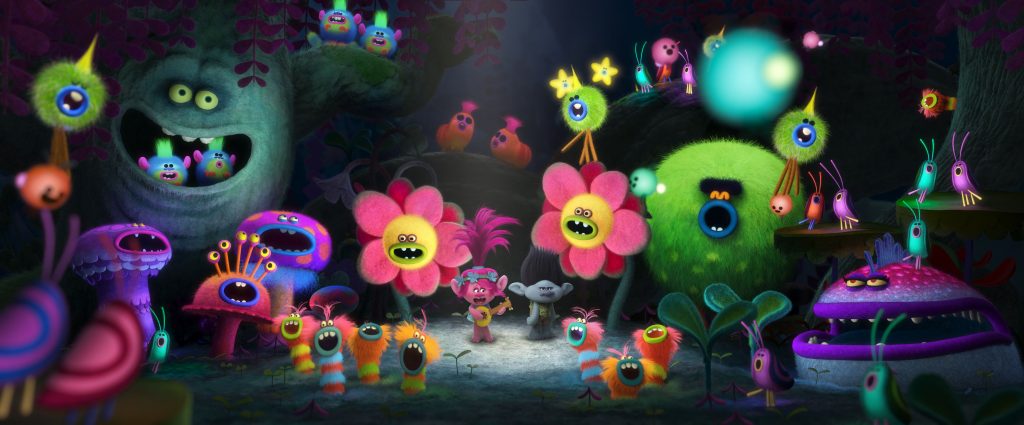 WIN A TROLLS PRIZE PACK
One (1) Rural Mom reader will win a TROLLS Prize Pack that includes:
$25 Visa gift card to see TROLLS In theaters with your family
Trolls full size cereal box with Trolls bopper
Trolls fruit snack box
Product Coupons for Trolls Go-GURT and Trolls refrigerated place & bake cookie dough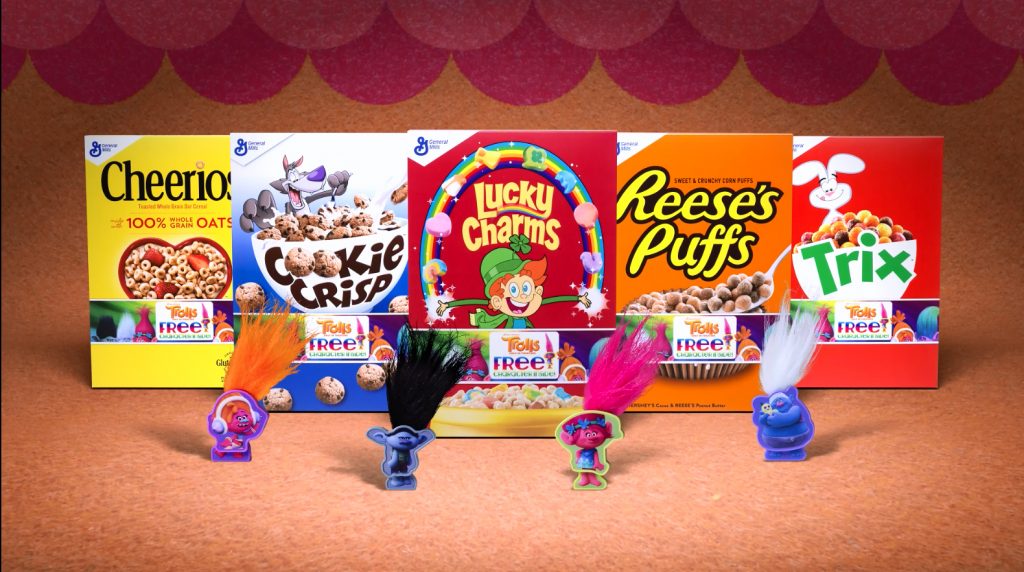 Cereal brand will vary and will include Cheerios, Lucky Charms, Cookie Crisp, Trix, or Reese's Puffs.
Open to US mailing addresses only
Prizing and samples courtesy of 20th Century Fox, DreamWorks Animation & General Mills
ENTER via the Rafflecopter below: