My cat always keeps me guessing, even when I am home, so I can only imagine what she does when we are away!  Thanks to our partnership with Universal Home Entertainment we have some exciting news to share about THE SECRET LIFE OF PETS… Read on!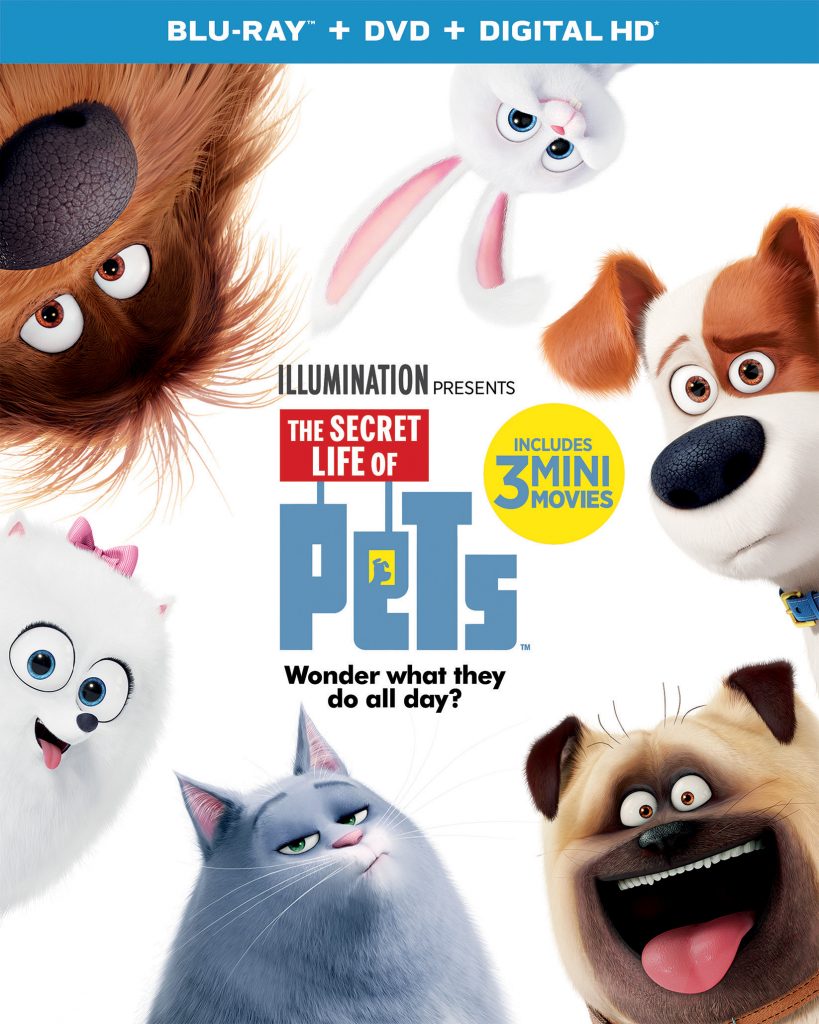 Just in time for the holiday season, if you haven't already, you'll find out the answer to the question "Ever wonder what your pets do when you're not home?" when THE SECRET LIFE OF PETS comes to Digital HD November 22, 2016 and 4K Ultra HD™, Blu-ray™ 3D, Blu-ray™, DVD and On Demand December 6, 2016 from Universal Pictures Home Entertainment!
My sons and I loved this movie at the theater and can't wait to bring it home.  Full of laughter, heart-warming moments and an interesting peek into the secret life we never knew our pets lived, THE SECRET LIFE OF PETS is a wonderful family film that you will all enjoy watching again and again.
ABOUT THE SECRET LIFE OF PETS
In their fifth fully animated feature-film collaboration, Illumination Entertainment and Universal Pictures present The Secret Life of Pets, a comedy about the lives our pets lead when we leave for work or school. Max, voiced by Louis C.K., is a loyal terrier living a perfectly happy existence until his owner, Katie (Ellie Kemper) brings home Duke (Eric Stonestreet) a big, boisterous mutt she finds at the shelter. When Max and his unruly new "roommate" slip away from their dog-walker, they find themselves lost in the urban jungle of New York City. In an attempt to stay ahead of animal control and a rebel band of abandoned pets led by an unhinged bunny named Snowball (Kevin Hart), they put aside their differences to survive the epic journey back home.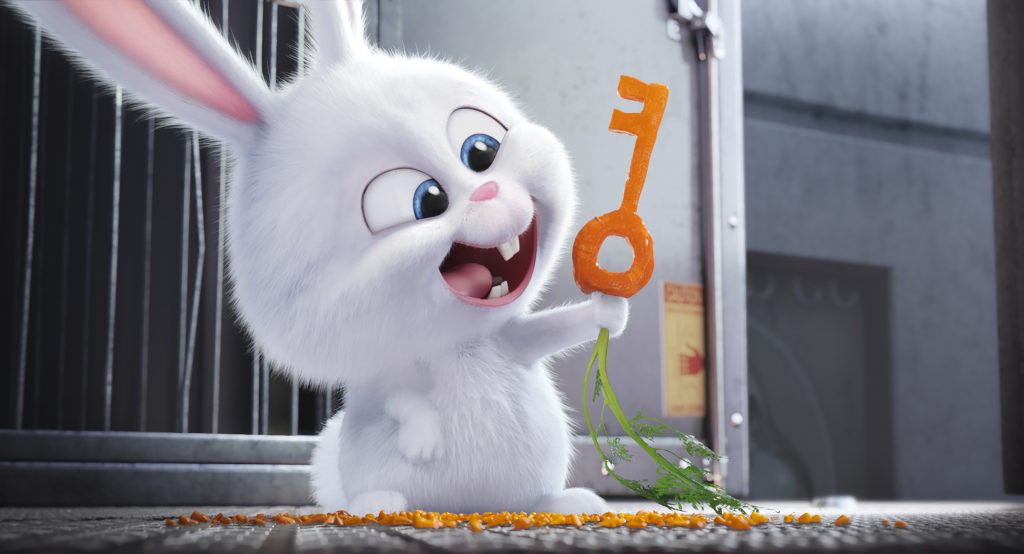 INSIDE THE SECRET LIFE OF PETS
In addition to owning the wonderful film, the other thing I love about owning a movie on Blu-ray or Digital HD is all the extras you get to enhance the experience.  The 4K Ultra HD™, Blu-ray™, DVD and Digital HD versions of THE SECRET LIFE OF PETS features almost an hour of bonus content.  Check out what each version includes:
4K ULTRA HD™
The film will be available on 4K Ultra HD™ in a combo pack which includes 4K Ultra HD Blu-ray, Blu-ray™ and Digital HD with UltraViolet. The 4K Ultra HD™ will include all bonus features on the Blu-ray™ disc.
BLU-RAY™ EXCLUSIVES (Available on Blu-ray™ editions)
How to Make an Animated Film – A behind-the-scenes look at how to make an animated film from the various departments that make up Illumination. 
Anatomy of a Scene – Filmmakers and animators take us through the multi-step process it takes to create a specific scene in the Secret Life of Pets.
 BLU-RAY™ AND DVD BONUS FEATURES
Mini-Movies:

Norman Television
Weenie
Mower Minions

All About The Pets – Kevin Hart and Eric Stonestreet, with the help of animal trainer Molly Mignon O'Neill take you on an educational journey to learn more about your average and not-so average, household pets.
Animals Can Talk: Meet The Actors – The comedy superstars who give voice to the film's menagerie of characters talk about their roles and the process of bringing them to life.  
Hairstylist To The Dogs – Inspired by "Hairspray Live!," Eric Stonestreet, with the help of a professional dog groomer Jess Rona, will take you through the basic steps to help your pups look as awesome as possible when they're hanging out with their pet pals.
The Best Of Snowball – A rapid-fire, fun and oddly musical mash-up of all the best Snowball one-liners
Hot Dog Sing-Along – Join Max and Duke as they perform for their dinner in the sausage factory. This straightforward sing along is fun for the whole family to enjoy.
Sing Trailer
"Lovely Day" Lyric Video
The Humans that Brought You Pets – Producers Chris Meledandri and Janet Healy, directors Chris Renaud and Yarrow Cheney, and writer Brian Lynch discuss what went into creating The Secret Life of Pet's compelling characters and non-stop action.
GoPro®: The Secret Life of Pets
The Making of the Mini-Movies – A fun and interesting take on the Making of the Mini-Movies – we'll explore the themes of each of the mini-movies through the eyes of the artists who made them.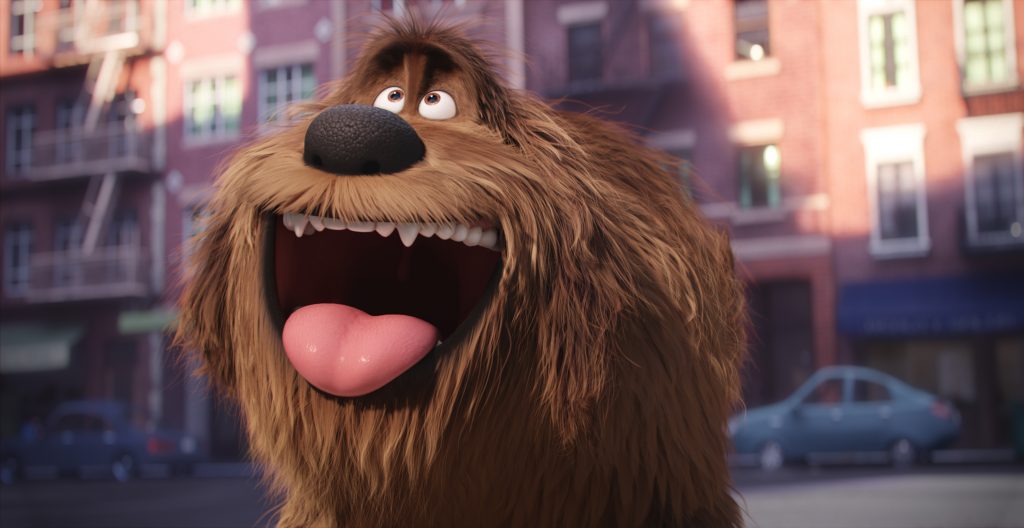 For more information on THE SECRET LIFE OF PETS:
Also, stayed tuned to Rural Mom as we'll be bringing you more THE SECRET LIFE OF PETS information and fun throughout the holiday season!