In the kitchen I am constantly experimenting, pushing myself to try new techniques, new foods and new recipes.  Naturally, when I had the opportunity to partner with Chef'd to sample a recipe from their new dessert collaboration with The Hershey Company, it made me giddy with baking joy!  Want to learn more about my thoughts and opinions on my sweet experience with Chef'd?  Read on!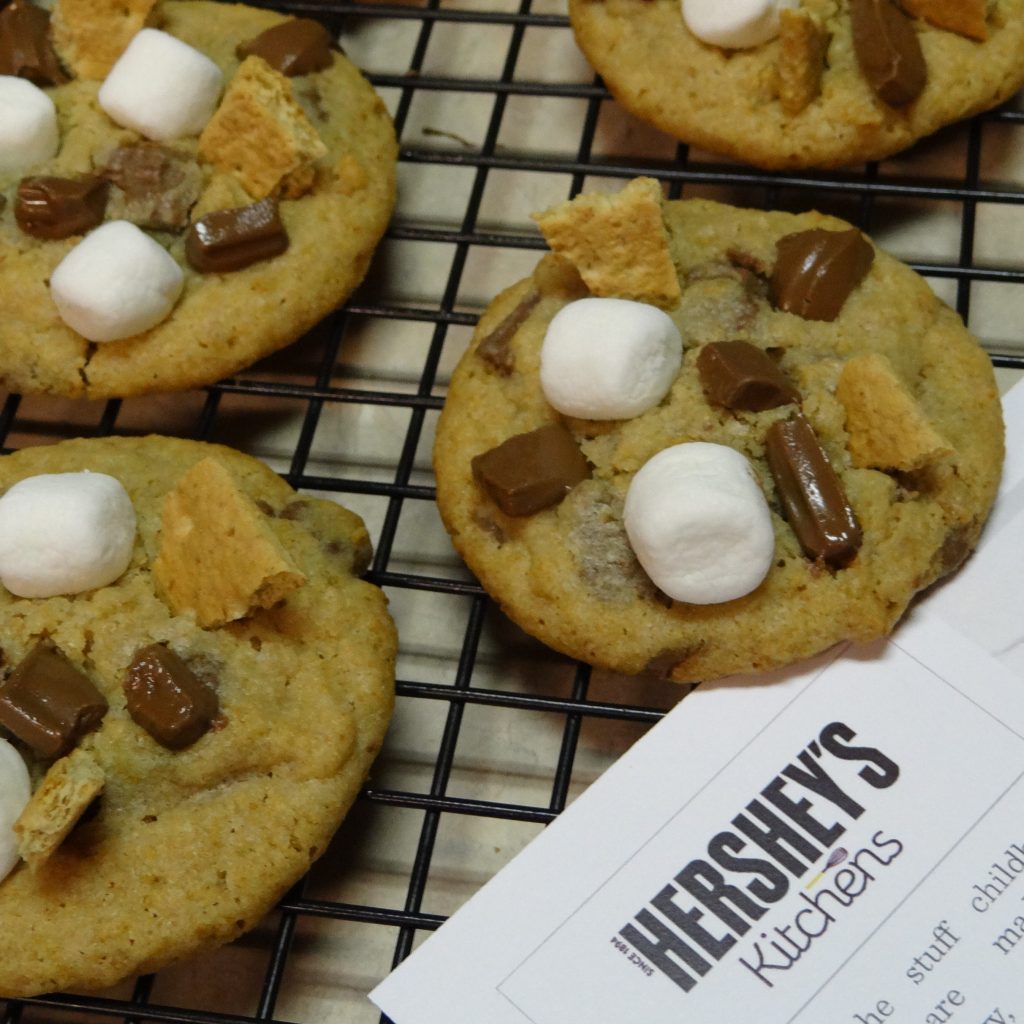 Chef'd is a meal kit delivery service that has one huge difference from the bulk of competition – they don't require a subscription.  You order what you want, when you want it.  They partner with culinary experts and brands to create gourmet dishes, including my personal favorite chef ever Fabio Viviani!! I've been in love with his from-the-heart Italian style of cooking from the first time I saw his Chow Ciao! show online (he's well known for his Top Chef appearances, too.)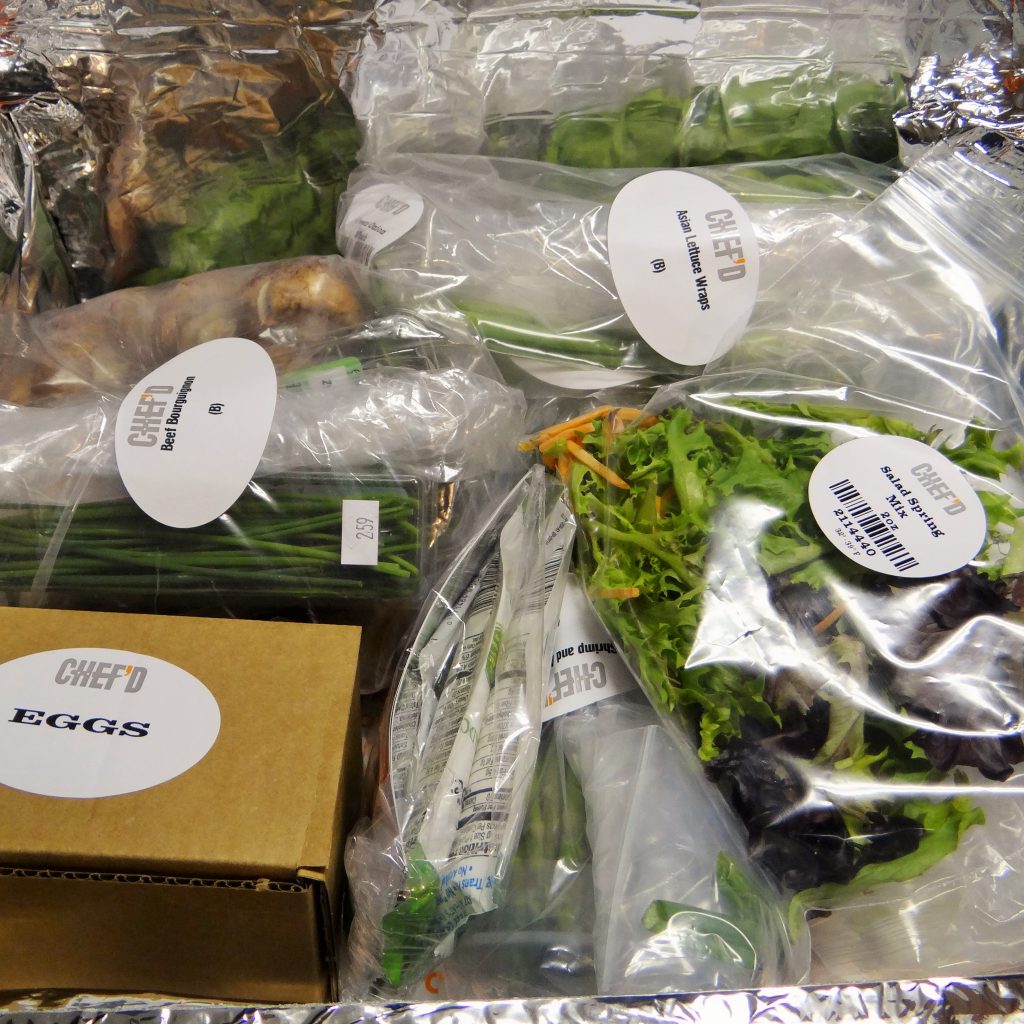 Meals, on average are on par or less than you would pay at the grocer making Chef'd an affordable option for my crew of four.  After you select your meals or desserts (or ideally, both!) the ingredients, along with instructions, are shipped directly to your home in pre-portioned packages. (as pictured above.)  This feature appeals to me as it completely reduces waste in the kitchen.  Countless times I've made new recipes only to be left with perishable ingredients that later found their way to the compost pile because I didn't have another recipe to use them with.  As Chef'd sends exactly what I need, I don't have to worry about the excess.  From the four recipes I tried, I had a little bit of chives left over… an ingredient that's super easy to use up in other recipes throughout the week.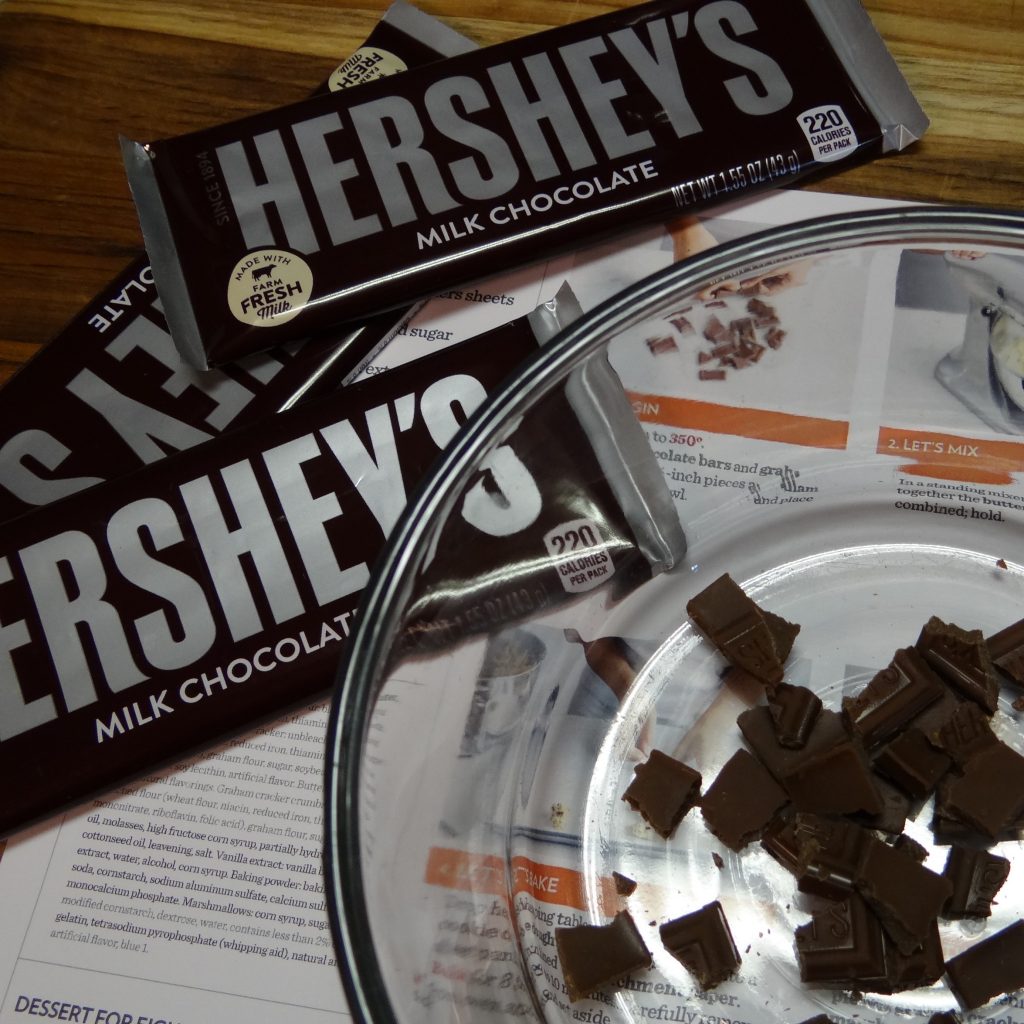 What initially caught my attention with Chef'd is their addition of desserts to its expansive meal kit offerings through an exciting partnership with The Hershey Company. This is a first-of-its-kind major confectionary brand collaboration to enter the online meal kit market space.  Bottom line, it allows customers, like you and I, to order the exact ingredients needed to create decadent desserts from Hershey's Kitchens and Scharffen Berger.
The desserts range from $2 to $4 per serving and can be ordered as standalone offerings or to compliment any Chef'd meal.  Hershey's Kitchen desserts include: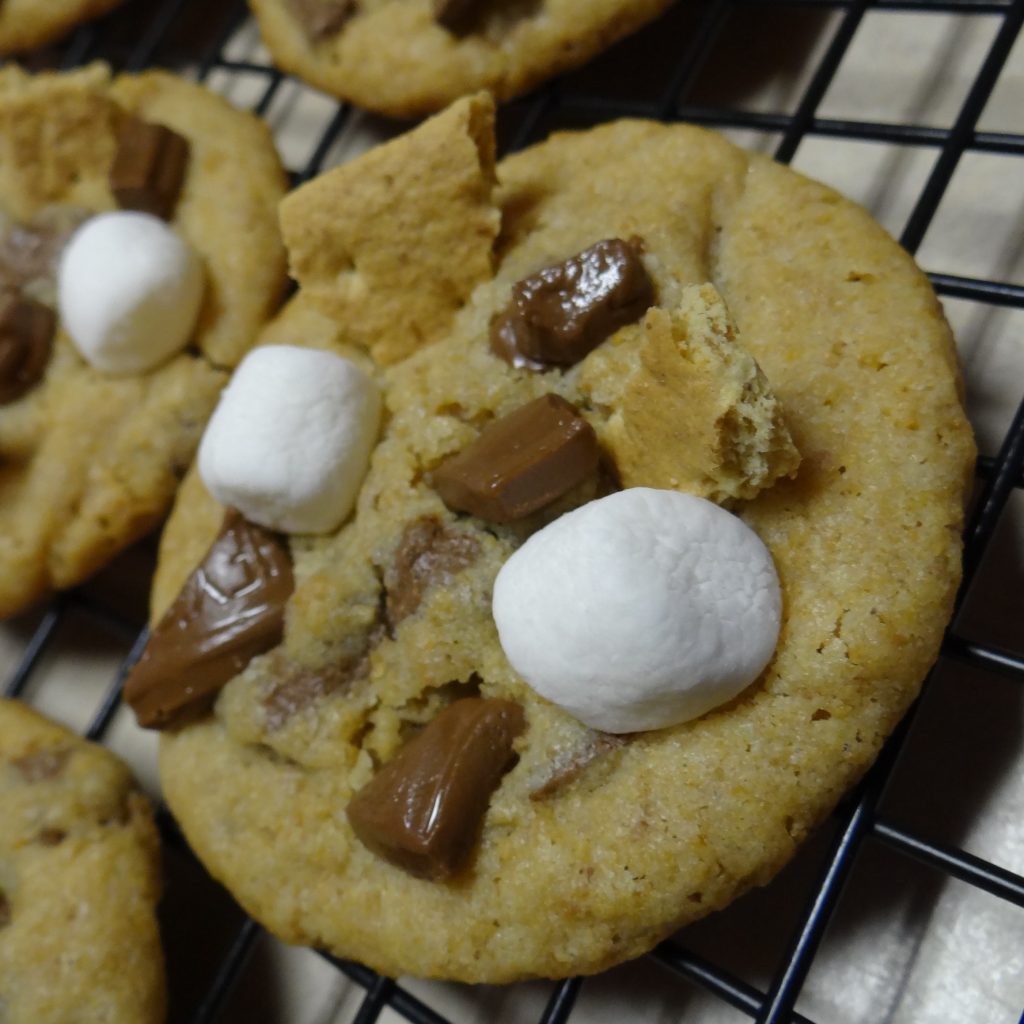 My sons and I enjoyed making and decorating the S'mores Cookies together (of course, sampling a little chocolate and marshmallows along the way!)  We all agreed it's a new household favorite and we're so glad we discovered this ridiculously-delish recipe.  The cool thing about it is, Chef'd gives you the recipe with exact ingredient proportions listed so that if you want to, you can head to your local store and duplicate the recipe again anytime.  There's no secrets, they simply deliver direct, honest, tasty recipes for you to enjoy and use later on.  Of course, the advantage to re-ordering from Chef'd is you know you'll get precisely what you want in taste, ingredients and results.
Along with testing out the fabulous desserts, I had the chance to try out a meal recipe, too… so, of course I had to give Chef Fabio Viviani's Shrimp and Asparagus with Parmesan Grits a go.  Part of the fun with this recipe is that it was a bit like having Fabio in the kitchen with you, though I still really, really want to sign up for one of his live courses!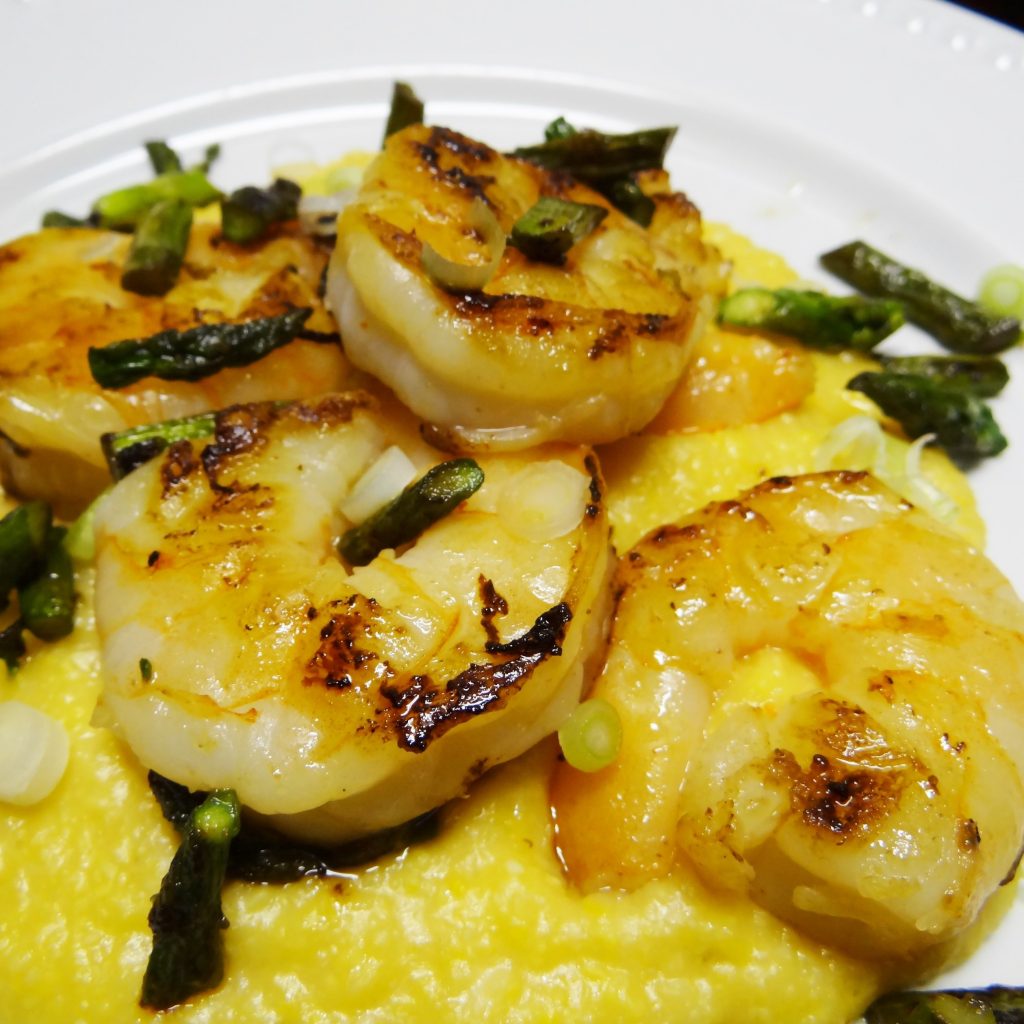 Our overall family favorite recipe we tested out was the Beef Bourguignon with Mashed Potatoes and Herbed Green Beans.  Following the simple directions to make this incredible dish made me instantly feel like a culinary whiz and I learned some chef secrets that I'll be using for a long time to come when it comes to making beef dishes, mashed potatoes and green beans.  For me, it was also revolutionary to mix fresh rosemary with fresh green beans.  It's a taste sensation I hadn't tried before and I'm grateful to be prompted to give it a go.  Making this recipe gave me a better understanding of how to elevate each of these components and the proof in the pudding? – my family is asking how soon we can have this dinner again!
Ultimately, I can rave about a service and how wonderful it is 'till the chickens roost, but in this case, I can honestly say, I'll be a continuing customer of Chef'd.  The ability to experiment with gourmet recipes and desserts without having the hassle of guesswork or wasted ingredients is a huge draw.  The price is very reasonable and well within our weekly budget and I love that I don't have to commit to ordering every week or ordering a set amount.  My experience with Chef'd has been sweet and I expect it will continue to be pleasurable!