We're fans of all things building blocks around here, and thanks to our partnership with PLAYMOBIL, the PLAYMOBIL Furnished Children's Hospital Playset is the newest on the latest list of favorites…
Hospitals are a part of many children's lives, for all sorts of reasons. Often younger siblings are born there, grandparents are there a time or two, and occasionally, a little one spends a little time there for their own health issues. No matter what the reason, a hospital can be a little bit of a big scary place for a child. A good way to ease that fear a little is to introduce kids to toys that make hospital settings seem less intimidating.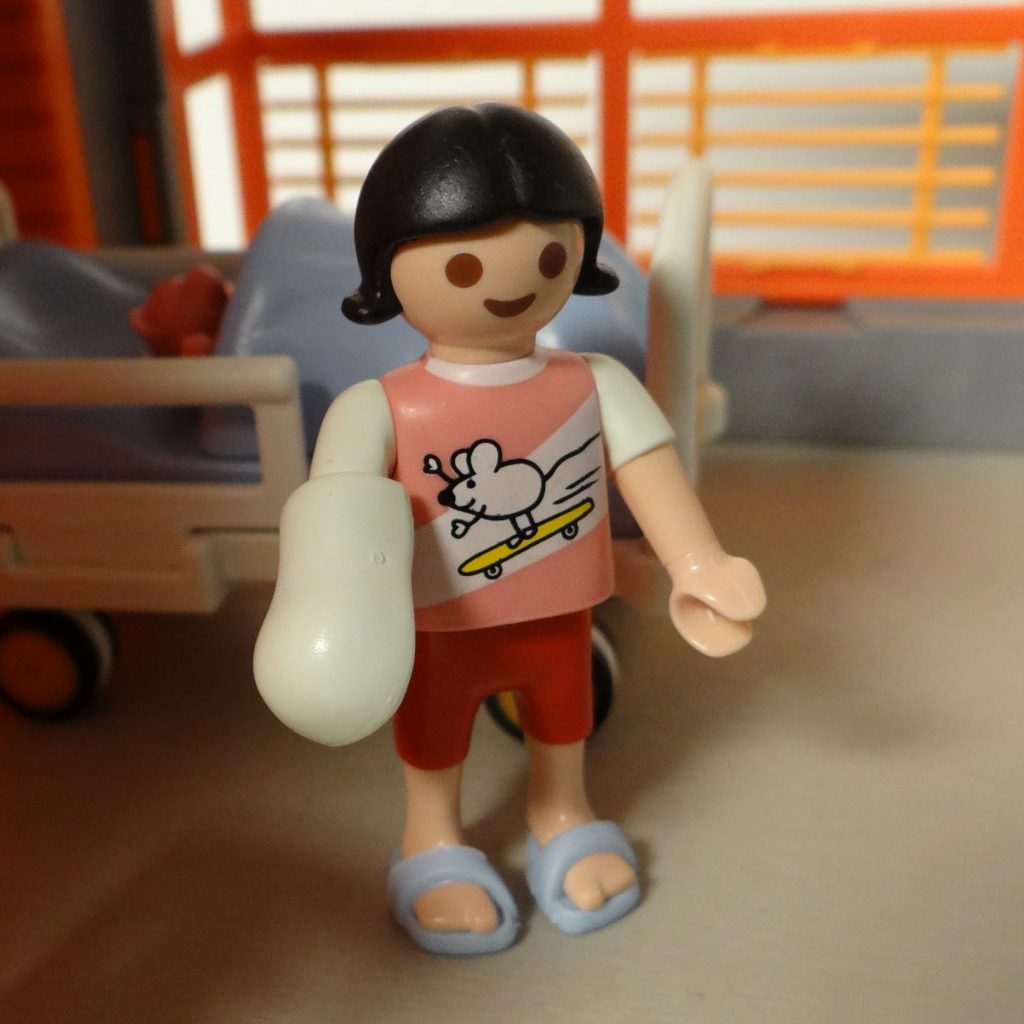 PLAYMOBIL creates toys that encourages imaginative play, introducing them to real life settings like hospitals.  As part of their community outreach, PLAYMOBIL officially opened a playroom in Hackensack University Medical Center in New Jersey.  The playroom is fully equipped with playsets, a life sized PLAYMOBIL character and themed backdrops from PLAYMOBIL, all coming together for a vibrant atmosphere of imaginative play for the pediatric patients.  This is truly a lovely way they are helping children to view the hospital setting in a different way.
Stephen Percy, M.D., acting chairman, Joseph M. Sanzari Children's Hospital at HackensackUMC said The PLAYMOBIL Playroom will truly be a special place where their pediatric patients can play and not dwell on their medical procedures.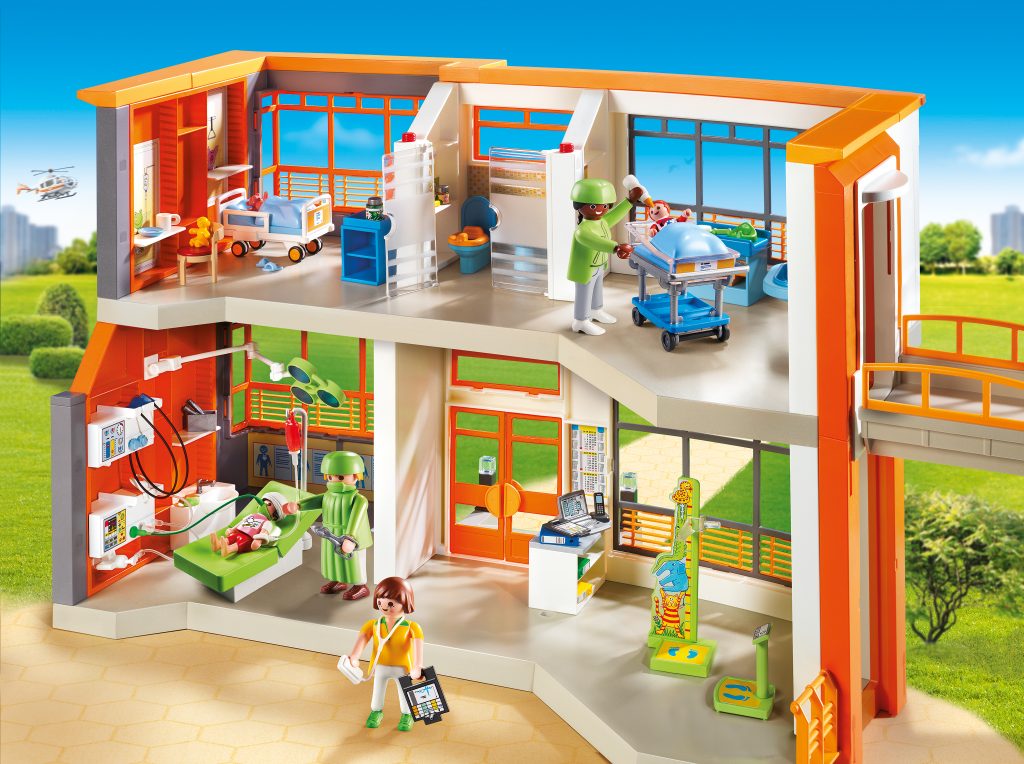 For at-home use, the PLAYMOBIL Furnished Children's Hospital provides a hands-on way for your child to explore the hospital, too.  You all know how much I love PLAYMOBIL sets (if not, check out my review of the PLAYMOBIL Water Park!) The Children's Hospital is equally as cool, if not even better.  The PLAYMOBIL people have left out no detail with this one.
The hospital has 5 rooms – an examination room, an operating room, a "sick" or recovery room, a baby room, and a bathroom. Furnishings include a tiny defibrillator, a respirator, a stethoscope, binders and medical "charts", adjustable beds, tilting lights, a computer, arm and leg casts, and lots more.  The functioning elevator even takes the patient from the operating room to the second floor recovery room. This little hospital has it all, except for the scary part.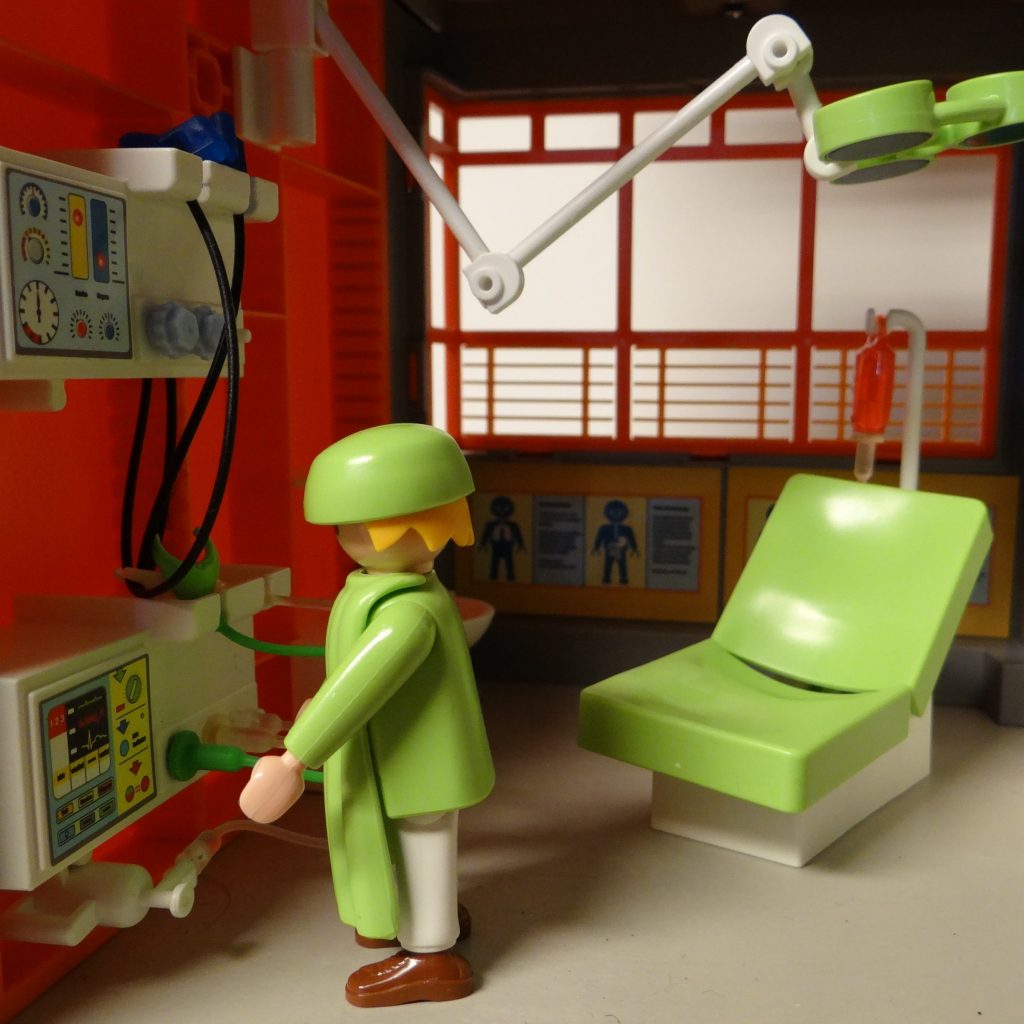 I think this set would make a great gift for a child that needs surgery or who has a family member or friend who will be having surgery. Parents can go through and play out the scenario with them. First, you go to the exam room, and then the operating room, and then you get wheeled to the recovery room, etc. It could really make the difference between a very terrifying hospital visit and one that's not so bad at all.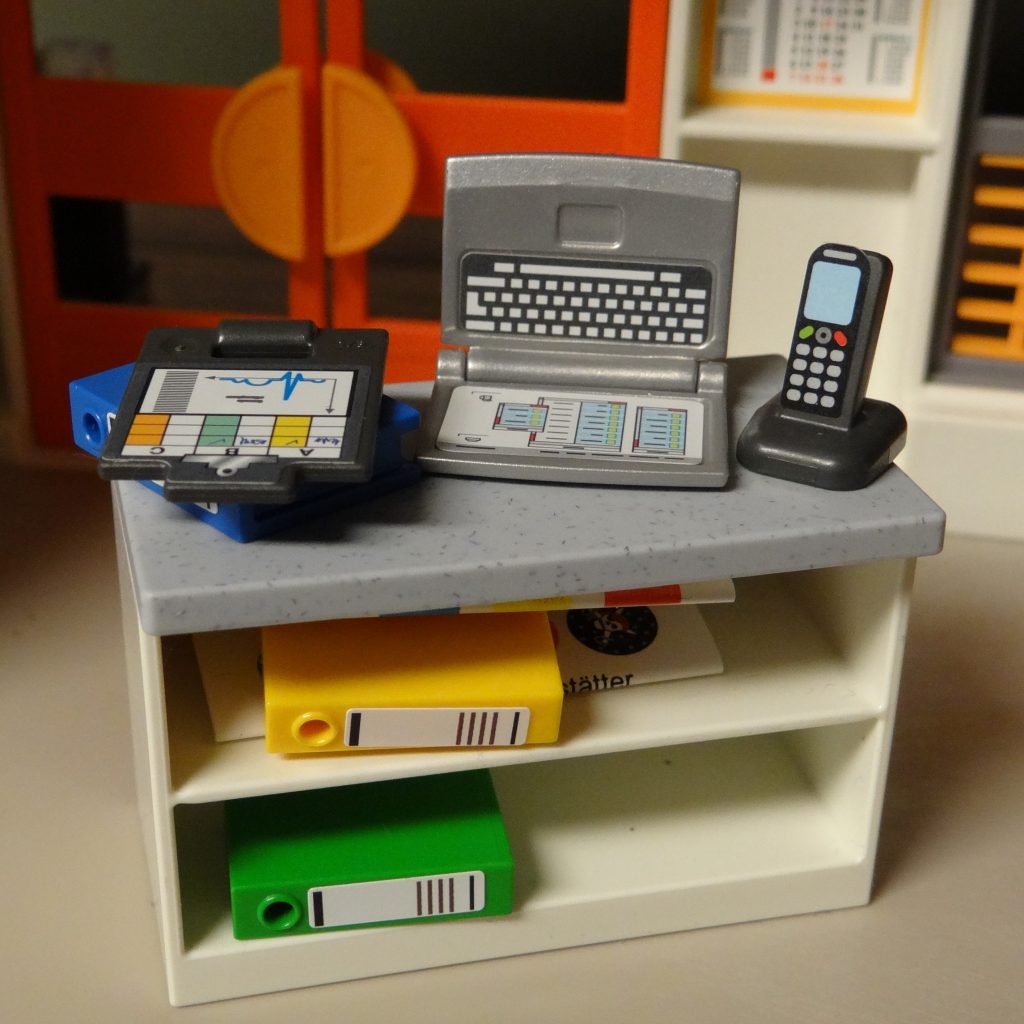 Let's look at the play set from another angle. The Children's Hospital set gives kids a little bit more insight into what a doctor/nurse/hospital staff does. Playing with it is a great way to encourage them to explore the medical field and other STEM-related career paths. You might just have a budding neurosurgeon on your hands. You never know if they'd be interested in it until you introduce it!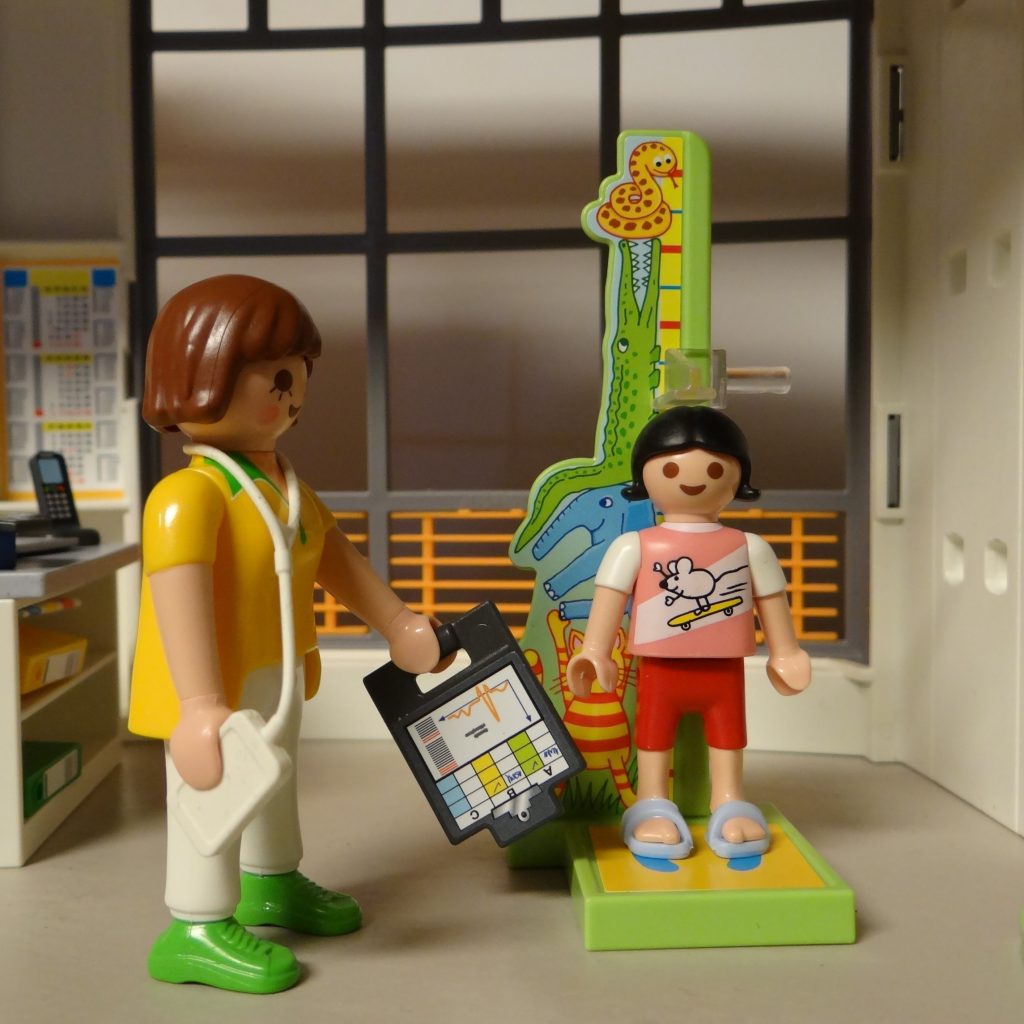 As always, the set is made with the high quality standards that PLAYMOBIL is known for.  Designed for ages 4 to 10, it's the perfect addition to an already booming PLAYMOBIL city or even as a starter set for a new builder (or an older one!) Other sets that go perfectly with this one are the X ray Room, the Maternity Room, the Emergency Medical Helicopter and Helipad, and the Ambulance with Light and Sound.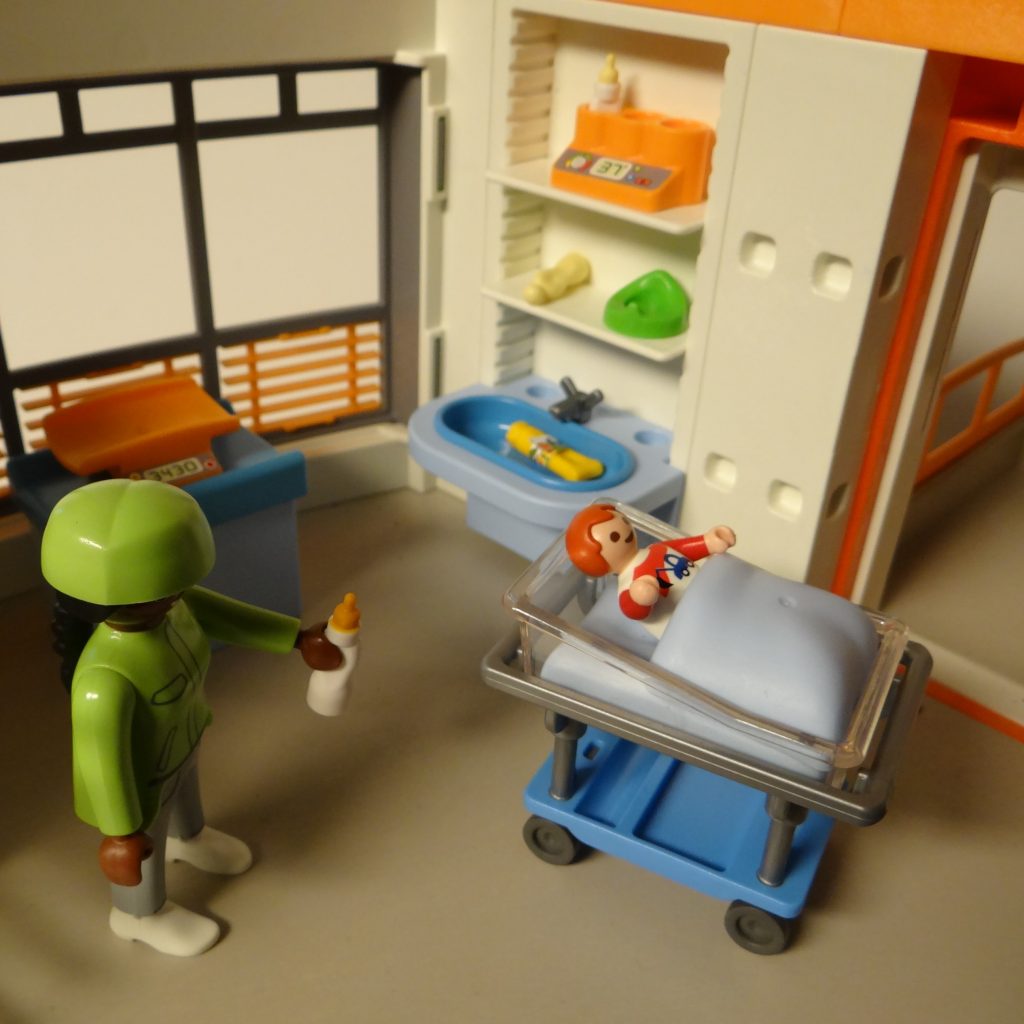 Fair warning: Once you start building a PLAYMOBIL city, you might not be able to stop!
Do you love PLAYMOBIL as much as we do?  Sets are available for purchase on the PLAYMOBIL website and your local toys stores.