Have you been Boo'd this Halloween?  I'm about to Boo our neighbors! Boo'ing is a good-spirited and fast-growing tradition of surprising someone with a bundle of Halloween goodies and treats and then encouraging them to Boo-It-Forward.  Thanks to our partnership with Walmart and Sony Pictures Home Entertainment, we're sharing some quick and easy ideas to help you go boo'ing and encourage others to Boo-It-Forward this year.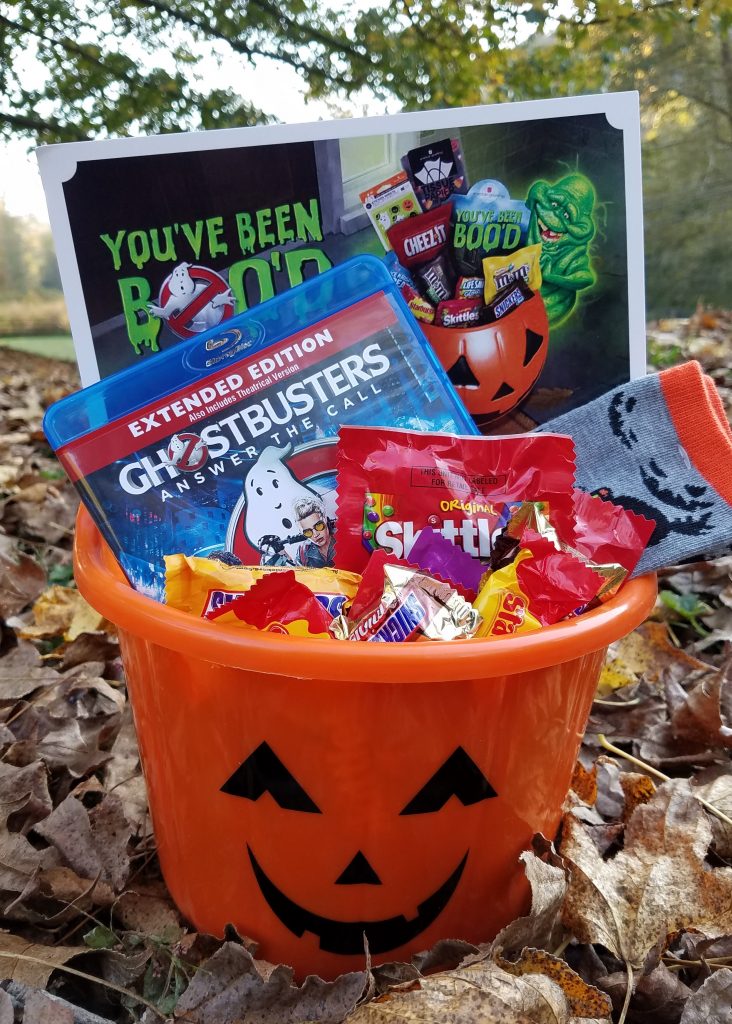 Kids of all ages love to celebrate Halloween, but I think as we grow older, we often forget to give our friends a special Halloween treat.  Sure we get to share the kid's candy but it's so fun to have a boo-tiful gift of your own.  This is why I'm gifting my elderly neighbors some fun boo baskets chock full of goodies they love.
The process is super simple:  You gather together a bundle of goodies, secretly place it at a good friend's front door, and encourage recipients to Boo-It-Forward.  It's super easy to create a fun Halloween-themed basket to share with your friends, family or neighbors.  Use these ideas to inspire you when deciding what to add to your basket before boo'ing: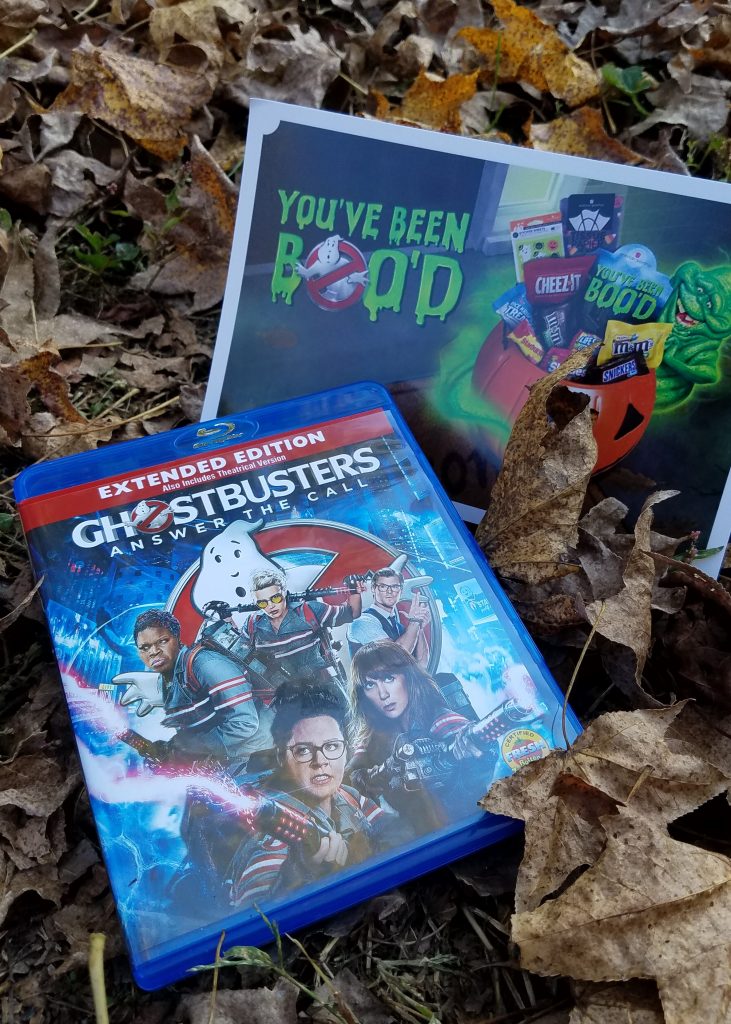 Create a boo kit on Walmart.com and/or print off a "boo card" to encourage your recipient to continue the boo'ing https://wm6.walmart.com/boo-it-forward
Add a Halloween movie to your boo basket like Ghostbusters (now on 4K Ultra HD, Blu-ray, DVD and digital.)  This fun and funny film was one of our favorites this year, so we're delighted to share it with our neighbors.  The Ghostbusters: Answer The Call Extended Edition includes more than 15 minutes of footage not seen in theaters and more than three hours of hilarious bonus content including deleted scenes and gag reels!
Drop in a few sweets like Skittles, Snickers or your favorite Mars, Wrigley and Kellogg's treats. If your recipient can't have candy sweet, consider other treats like nuts or fiber bars.
Toss in a few other adult-size goodies like fun Halloween-themed socks, adult coloring books, decorations or things like pumpkin-scented candles.
If your neighbor has little ones, be sure to add some stickers, coloring books, pencils or other purposeful items that the kids will enjoy having.
Be sure to include pets!  A few dog or cats treats will be sure to keep your neighbor's pets smiling and happy with your boo'ing efforts, too.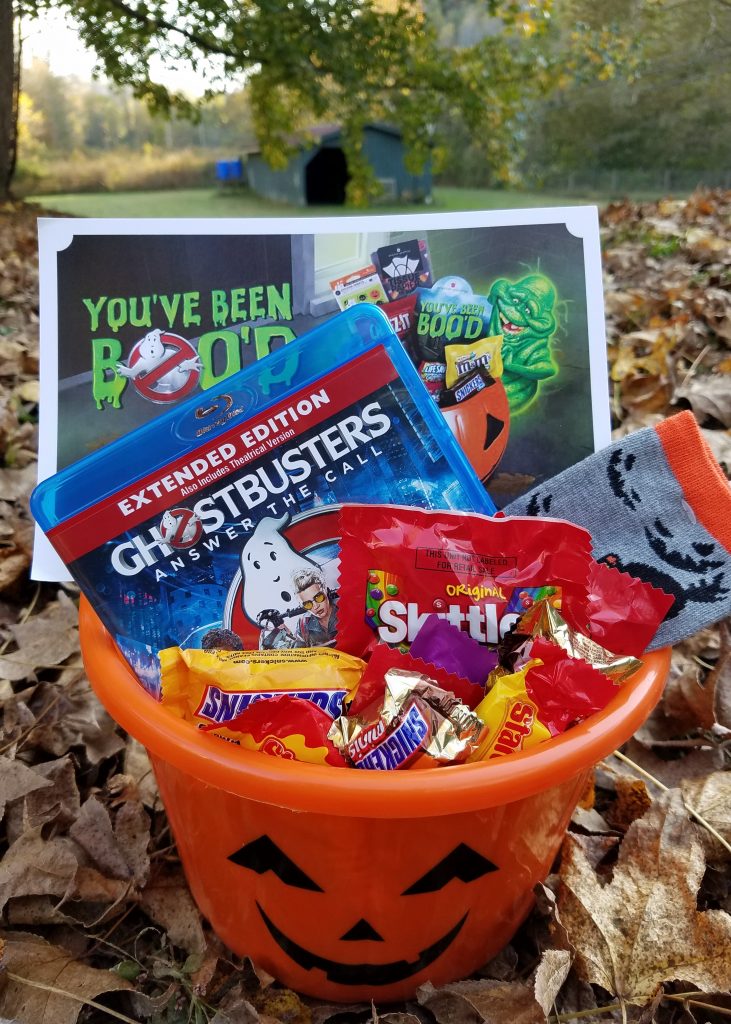 How will you Boo-It-Forward this Halloween?  Who you gonna boo?