In autumn, or any time of the year, nothing beats a home-cooked dish made with fresh ingredients and a dash of love!  For me, trying new recipes is always exciting and I find great joy in the kitchen creating new meals for my family to enjoy.  Whatever your motivation is, I hope you find these farm fresh recipes inspiring and delicious new additions to your home!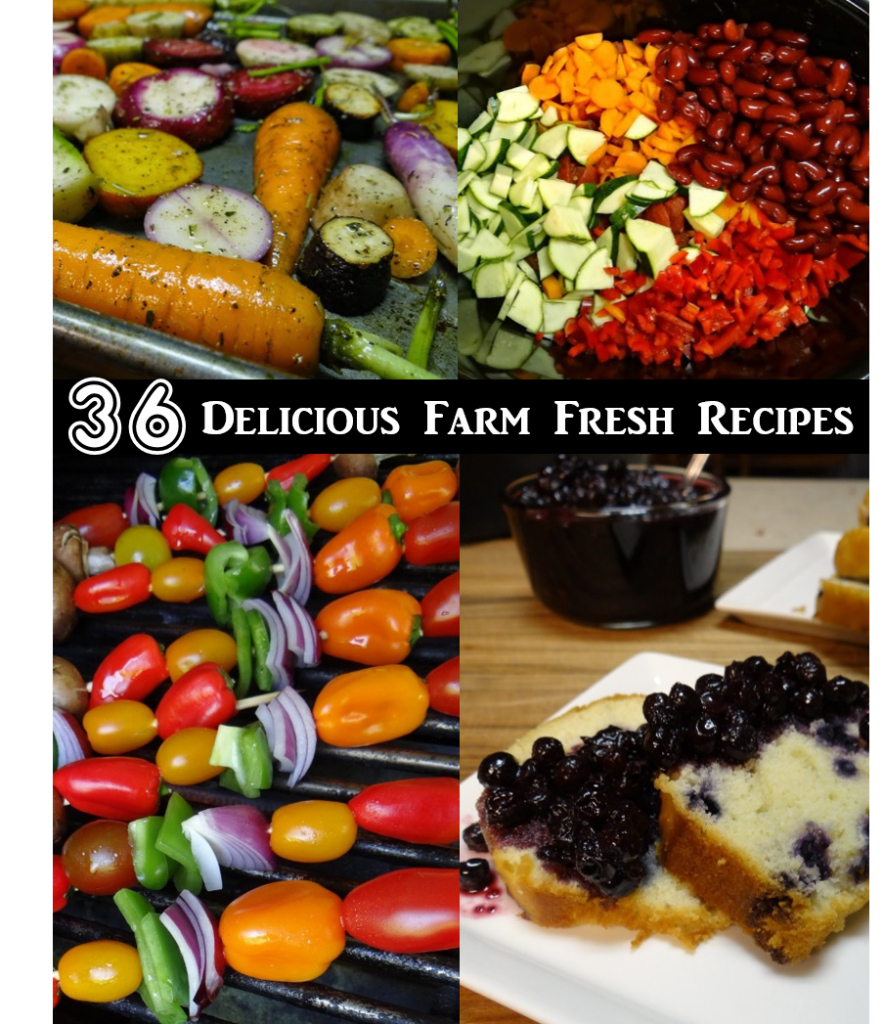 Farm Fresh Breakfast
Start the day off with a high protein treat like Farm Fresh Asiago Egg Bites or try one of our other homemade favorites:
Skillet Apple Pancake Puffs
Wild Blueberry Honey Breakfast Bread with Wild Blueberry Honey Compote
Vanilla Cherry Pecan Muesli Muffins
Tex Mex Breakfast Egg Bake
Heart Healthy Orange Smoothie
Double Banana Muffins
Fall Harvest Pumpkin Apple Muffins
Wild Blackberry Jam Muffins with Whipped Cinnamon Butter
Sweet Irish Breakfast Scones
Breakfast Pizza Pie
Morning Energy Bars – Raw Food Recipe
Farm Fresh Dinners
Whether you enjoy slow cooker meals, grilled meals, skillet creations or dutch oven delights, you'll find a lunch or dinner recipe to suit you below:
Pumpkin Corn Chowder
Cheddar Tomato Pie
Peruvian Quinoa Soup with Coriander Shrimp
Grilled Greek Souvlaki and Vegetable Skewers
Gluten Free Quiche for Two
Grilled Dublin Coddle
Asian Cashew Turkey Salad
Hearty Garlic Chicken Noodle Soup
Cheeseburger Potato Soup
Slow Simmered Spanish Meatballs with Olives
Bourbon Street Chicken
Slow Cooker Minestrone Soup
Parisian Mumbai Salad
Roasted Red Pepper Pesto Grilled Pizza
Farm Fresh Sides
Every great meal generally has a great side dish to accompany it.  Here are a few of our favorites that pair well with the meals above:
Maple Roasted Brussels Sprouts
Chunky Homemade Guacamole
Eggplant and Tomato Harvest Skillet
Italian Garlic Breadsticks
Roasted Root Vegetables
Sweet Country Cornbread
Rosemary Roasted Red Potatoes
Farm Fresh Desserts
Craving a little something sweet to top things off?  Try one of these delicious options:
Peach Cobbler
Greek Yogurt Lemon Cake
Toasted Coconut Superfood Cookies
PB&J Cookie Bars
For more Farm Fresh recipe inspiration and seasonal treat ideas, click our NOURISH tab to explore!