Walt Disney Animation Studios' MOANA, opening in theaters on November 23, is going to be a heart-warming visual treat, and it's opening act, movie short INNER WORKINGS certainly sets the stage for opening your heart to the magic. I knew very little about the film and it's short film accompaniment prior to being a guest of Walt Disney Studios Motion Pictures for the red carpet world premiere of PETE'S DRAGON. I'm so glad I had the opportunity to be introduce to the world of MOANA and some of the amazing people behind the scenes.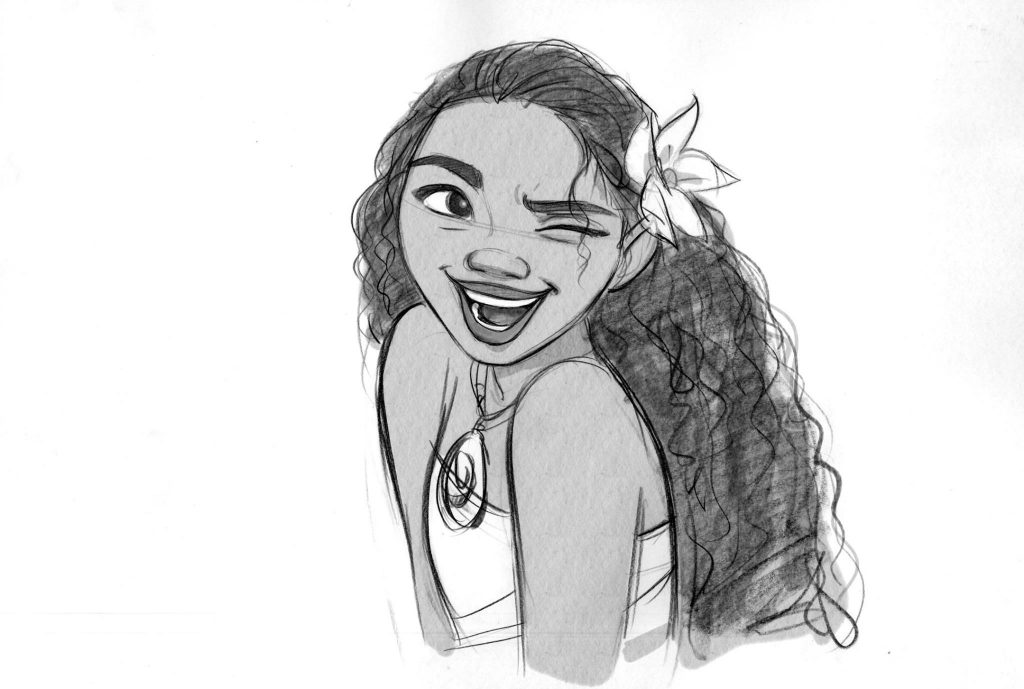 During this trip we had a screening of the short INNER WORKINGS (which will play in theaters in front of MOANA) and a visit with Director Leo Matsuda and Producer Sean Lurie. After, our group had a presentation of the development of the film MOANA, including a sneak peek at the footage and storyline with Head of Animation Amy Smeed, Head of Story Dave Pimentel, Story Artist Dave Derrick, and Development Sr. Creative Exec Jessica Julius. As if that wasn't amazing enough, we had a live drawing session with "Mini Maui" Animation Supervisor Eric Goldberg!
There were so many cool moments I was blessed to experience on my trip, but learning about MOANA really lit my soul, leaving me with a sensation I can only describe as pure joy.  This is a story that has been developed to not only entertain, but to respect and celebrate the island culture and our earth.  You could immediately see that everyone who worked on the movie experienced a similar awakening of the spirit and poured a lot of love into this spectacular animated film.
Inside INNER WORKINGS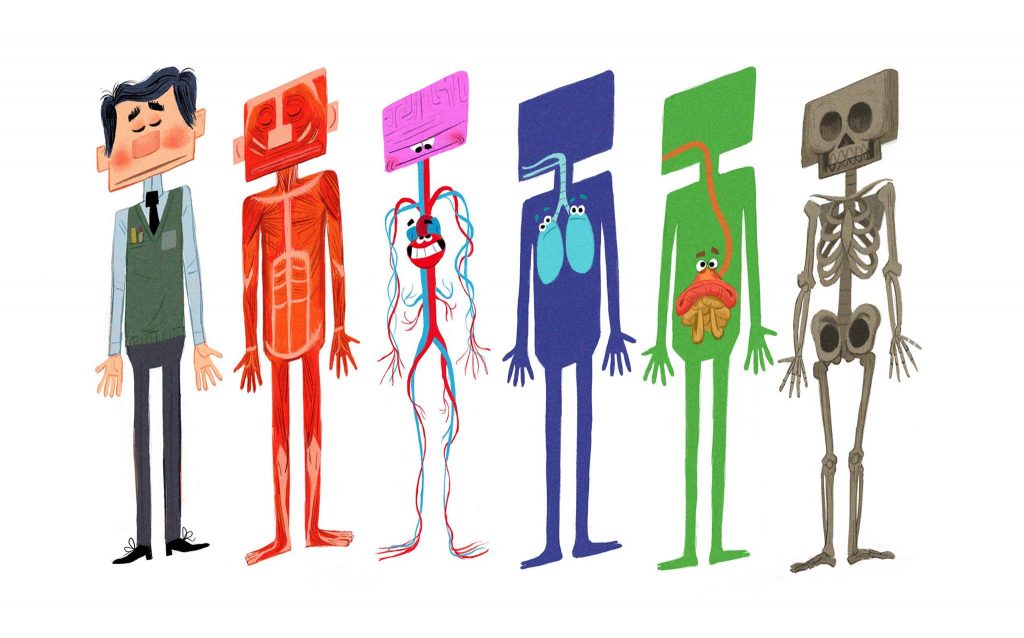 INNER WORKINGS is the short film set to precede MOANA in theaters.  This fun, quirky story is Director Leo Matsuda's first short film.  His influence for the story idea came partially from his Japanese and Brazilian upbringing where he often felt torn between staying true to his reserved Japanese traditions and culture, but also enjoy the laid-back lifestyle of the Brazilian culture, embracing the enjoyment of life.  The other strong influence was his childhood interest in the biology section of the encyclopedia sets in his home – a section he always enjoyed reading and particularly loved the charts where you could flip through and see all the inner workings of the human body.
The end result is an interesting and lively short film that evokes plenty of laughter while tugging at the inner workings of our hearts.  I won't spoil the experience for you with a full recap of the short film story, I'll simply say it delivers a wonderfully entertainment moment and message we all need to take to heart!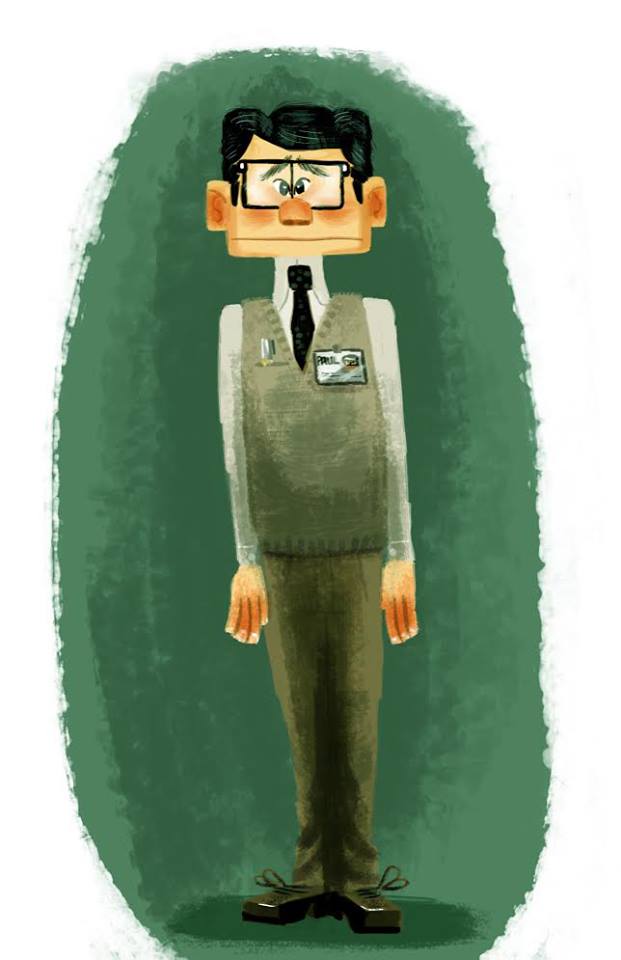 Welcome to the world of MOANA
MOANA is Walt Disney Animation Studios newest adventure about a spirited teenager who embarks on a seemingly impossible quest to honor her ancestors' traditions.  Ultimately a story about discovering your identity, finding your purpose and staying true to yourself. The film is directed by Ron Clements and John Musker, the dynamic team who also directed THE LITTLE MERMAID, THE PRINCESS FROG and ALADDIN.
In the ancient South Pacific world of Oceania, Moana, a born navigator, sets sail in search of a fabled island. During her incredible journey, she teams up with her hero, the legendary demi-god Maui, to traverse the open ocean on an action-packed voyage, encountering enormous sea creatures, breathtaking underworlds and ancient folklore.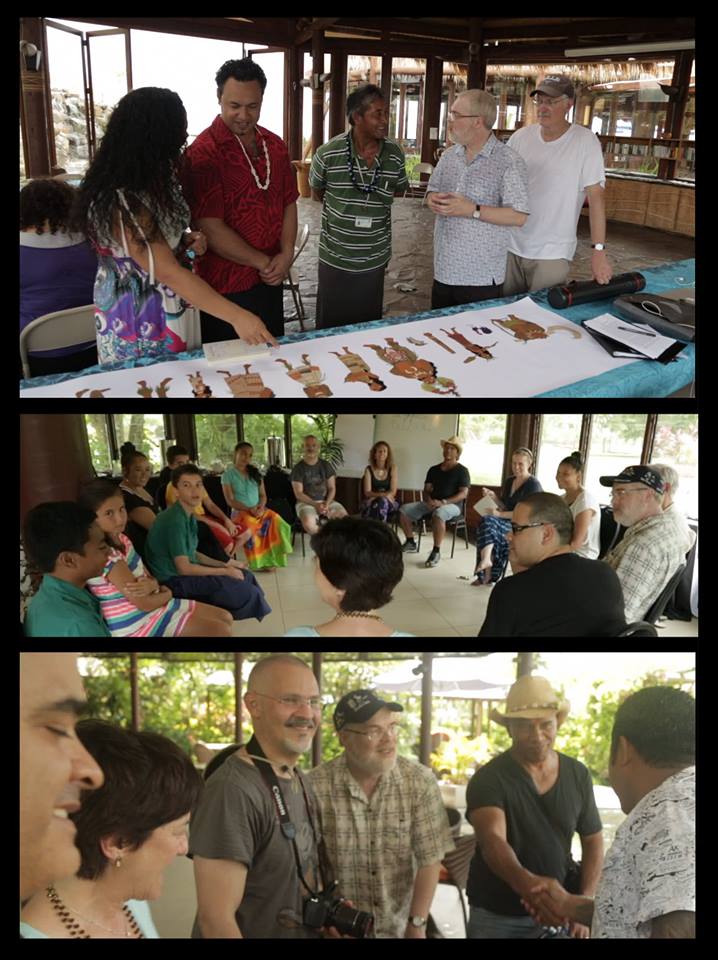 There's no doubt that MOANA is a special movie to all those who have worked on it.  Development Sr. Creative Exec Jessica Julius said it's totally unique and unlike any film the team has worked on before.  After her visit to the Pacific Islands for research, she said it was a life changing experience for everyone involved.
An Oceanic Story Trust was assembled to ensure that the film team honored the culture correctly and respected the traditions in the film.  The trust is comprised of elders from the Pacific Islands, anthropologists, archaeologists, fishermen, linguists, dancers and tattoo masters (an art form that is very important for the role of demi-god Maui.) MOANA took the story team around three years to develop from concept to production and the Oceanic Story Trust was integral in the entire process.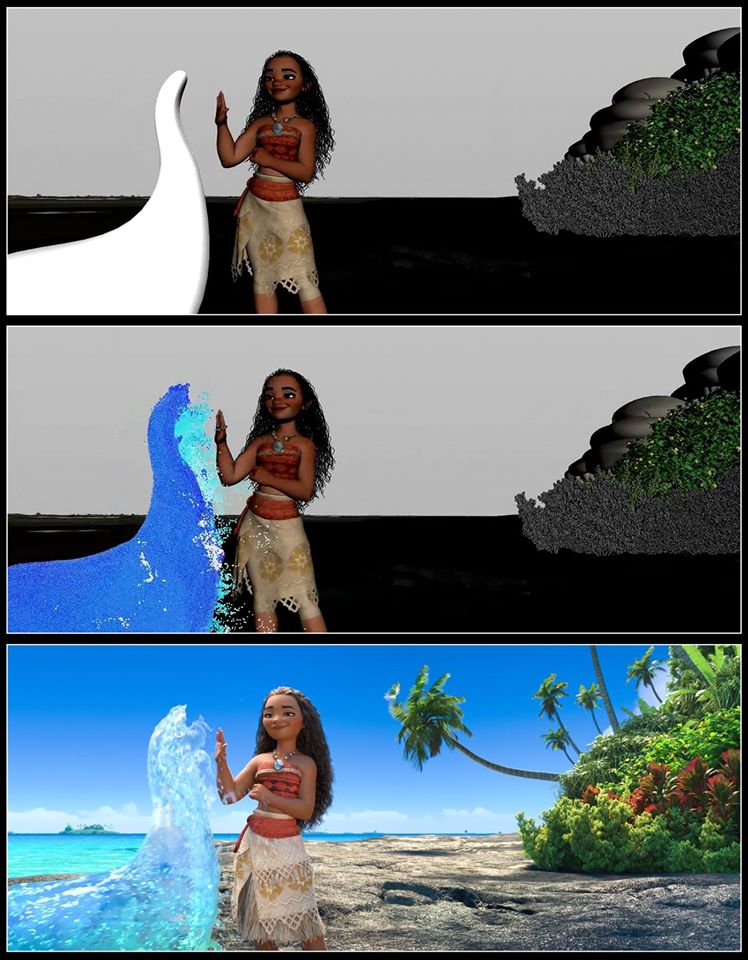 One of the significant roles the Oceanic Story Trust and the entire animation team worked hard to develop is the water in the film.  A huge part of the island culture is a belief that the ocean is alive and unites the islands.  This is a theme present through MOANA as the water in the film is more than just a setting, it's a character in the story that Moana meets at a very young age.  (Isn't toddler Moana adorable?)  The integration of water as a character was a bit challenging and the film crew has to develop a new process to allow this setting-like character to interact fully with Moana.
Up Close with Mini Maui
Mini Maui is a super interesting character in the film MOANA as he's actually a living tattoo on demi-god Maui.  The character mimics the real Maui in some ways but is truly a unique entity.  The challenges of bringing this two dimensional character into a three dimensional film required constant communication between the art and animation departments.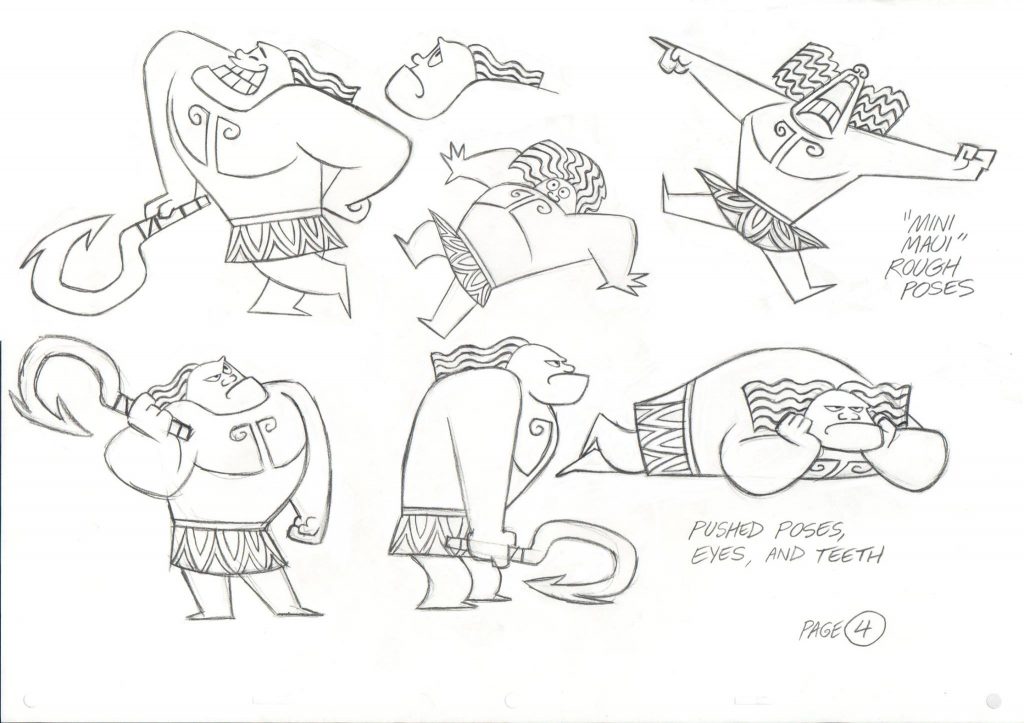 They also had to work hard to get the tattoo character to look like an actual ink tattoo on the demi-god Maui.  Without adding in any spoilers, I can assure you the end result is spectacular and the character contributes a great deal to the spirit and humor of the film.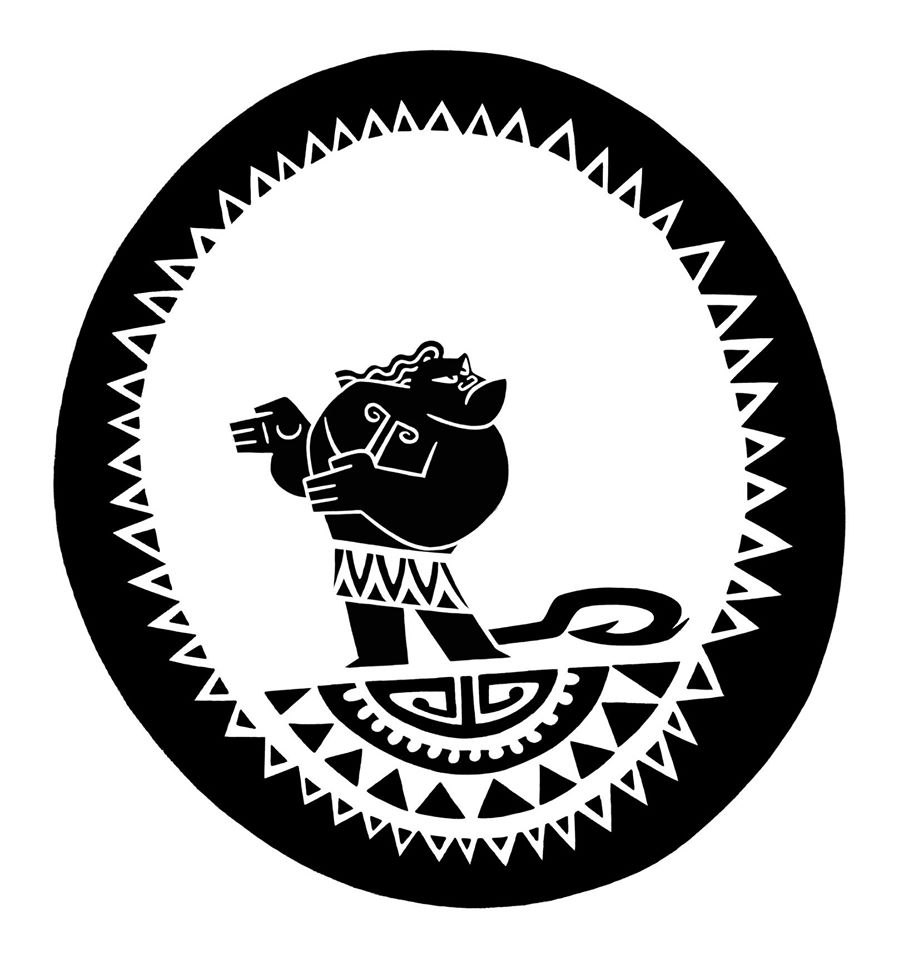 During our behind-the-scenes peek at MOANA, we had the incredible experience to sit down with "Mini Maui" Animation Supervisor Eric Goldberg for a live drawing session.  This is truly a moment I'll treasure.  Though I don't think I'll be illustrating movies any time soon (need to keep my writing job!) I learned a lot about art in a very short time and under the skilled guidance of Eric Goldberg, was actually able to sketch out Mini Maui that resembled the real character.  It's impressive what you can accomplish with the right teacher!
I'm looking forward to learning more and more about MOANA.  Envious of the team that had the good fortunate to be a part of the development of this film.  It's truly inspiring and I cannot wait to see it in theaters this November!
For more information: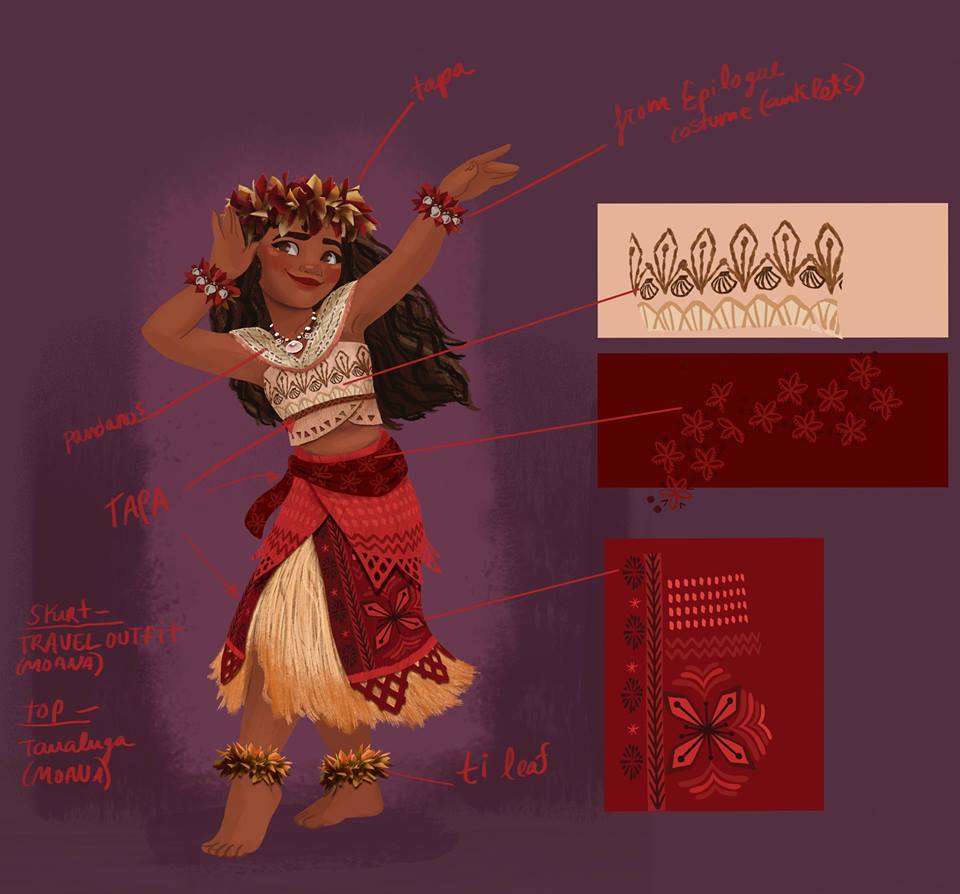 I also had the amazing opportunity to meet Auli'I Cravalho (voice of "Moana") and her vivacious mom at the red carpet premiere of Pete's Dragon in LA.  They are both such inspiring women!  The following day we had the incredible opportunity to interview them… so stay tuned, we'll have more inside scoop on this fantastic new film soon!