When I was little, I remember being told babies were delivered by storks… and believing it, too! Of course, I naturally grew up and learned the wasn't quite the truth, but still always loved the visual image of a little adorable baby, carried by a stork, floating down from the sky to their expectant parent's arms.  In the new film STORKS (in theaters September 23,) the fable is true, but the storks now have a new role delivering packages rather than babies!
Thanks to our partnership with Warner Bros. Pictures, we have a delightful preview to share along with some fabulous free printables for you to enjoy.  Read on!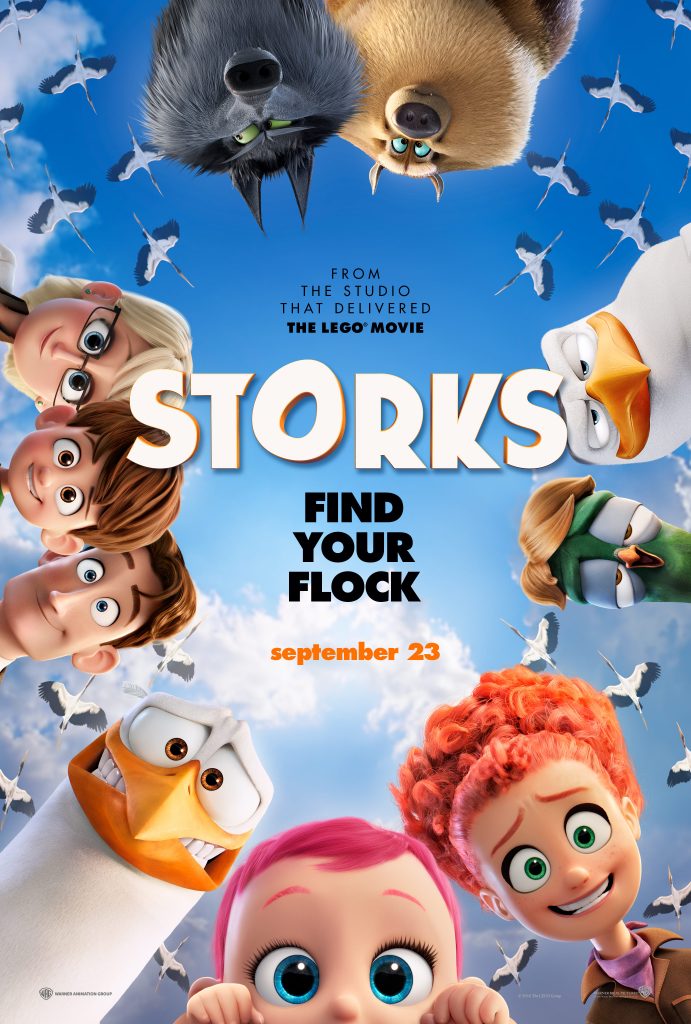 I found out about this film recently and it quickly went on my "must-see" family movie list!  The trailer is so funny and heart-warming, I think the film is going to be super fun and imaginative.  Check it out:
Seriously? Did you see all those ridiculously-cute babies?  I feel like the wolves do in the preview trailer, I'm simply in love with this film!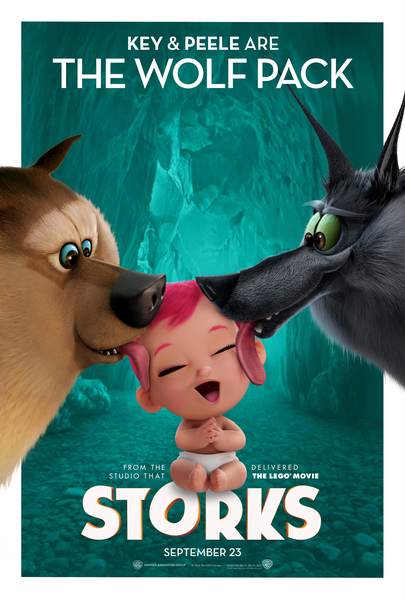 While you are waiting to see STORKS in theaters, enjoy these FREE Storks coloring pages and other fun printables! You can download them all here.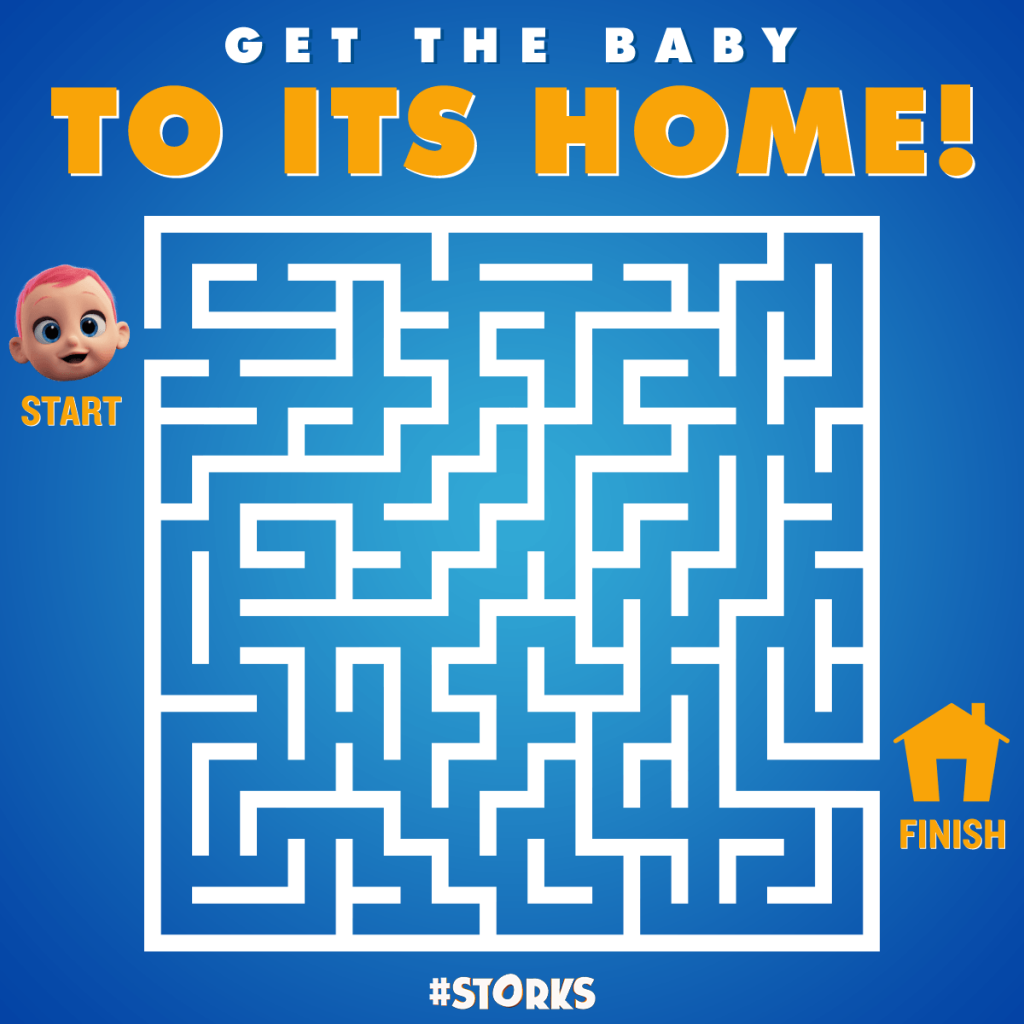 About STORKS
There's a new flock in town. Don't miss Storks, in theaters September 23!
Storks deliver babies…or at least they used to. Now they deliver packages for global internet giant Cornerstore. Junior, the company's top delivery stork, is about to be promoted when he accidentally activates the Baby Making Machine, producing an adorable and wholly unauthorized baby girl. Desperate to deliver this bundle of trouble before the boss gets wise, Junior and his friend Tulip, the only human on Stork Mountain, race to make their first-ever baby drop – in a wild and revealing journey that could make more than one family whole and restore the storks' true mission in the world.
Directors: Nicholas Stoller, Doug Sweetland
Writer: Nicholas Stoller
Producers: Nicholas Stoller, Brad Lewis
Executive Producers: Phil Lord, Christopher Miller, Glenn Ficarra, John Requa, Jared Stern
Cast: Andy Samberg, Jennifer Aniston, Ty Burrell, Kelsey Grammer, Keegan-Michael Key, Jordan Peele, Katie Crown, Danny Trejo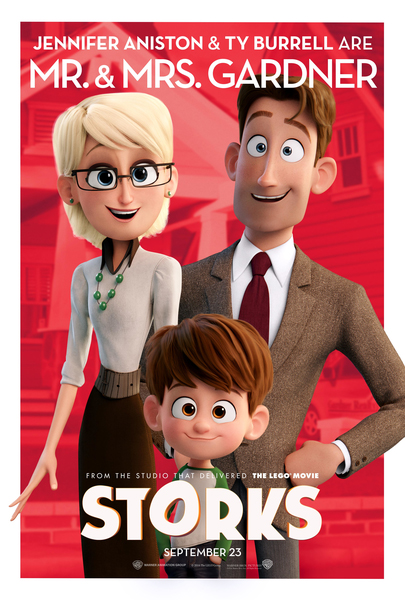 For more information on STORKS: