We opt to send our children to school with a home-packed lunch for many reasons, but I think most of us will agree, we value having our kids having a healthy meal option at lunchtime. When you do the math on school lunch expenses, though, the costs can truly add up quick! There's the baggies and the individually wrapped stuff, the napkins, the lunch boxes, and the biggest expense of all, the convenience foods. Especially if you've got more than one child, you may feel like you're buying lunch for the entire class.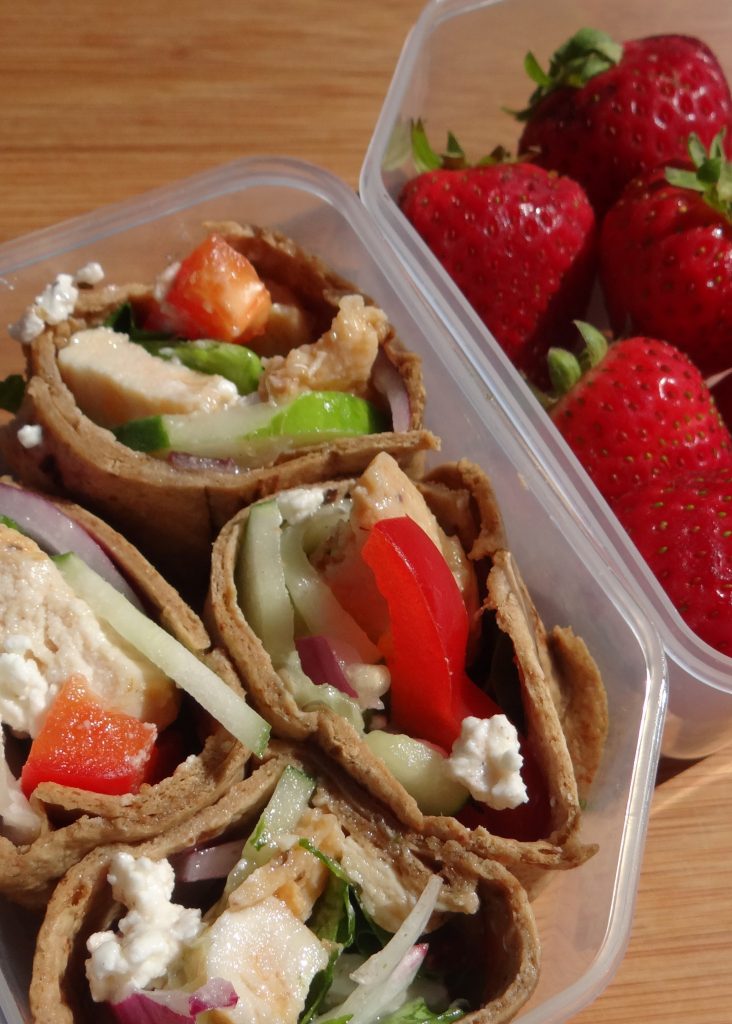 There are a few ways you can easily cut the budget without sacrificing the quality of your child's lunch. First, take a look at where you're spending excess. Do the sandwich bags with the characters on them somehow make the lunch more nutritious? Of course not. If the purpose of the sandwich bag is simply to hold the sandwich together, you can probably use whatever's cheapest rather than what's durable. The same goes for brown paper bags, plastic wrap, and anything else you use for wrapping. If the lunch isn't going to endure serious damage on the way to school, there really is no need to use heavy duty aluminum foil.
Speaking of wrapping – is it necessary? A Bento box is a great way to save money. It's a one-time expense and you just reuse the same container the next day. Many of them have ice packs inside to keep the food cool too, which allows you to pack a larger variety of foods. Bonus: by not using all of those wrappings, you're helping to preserve our environment!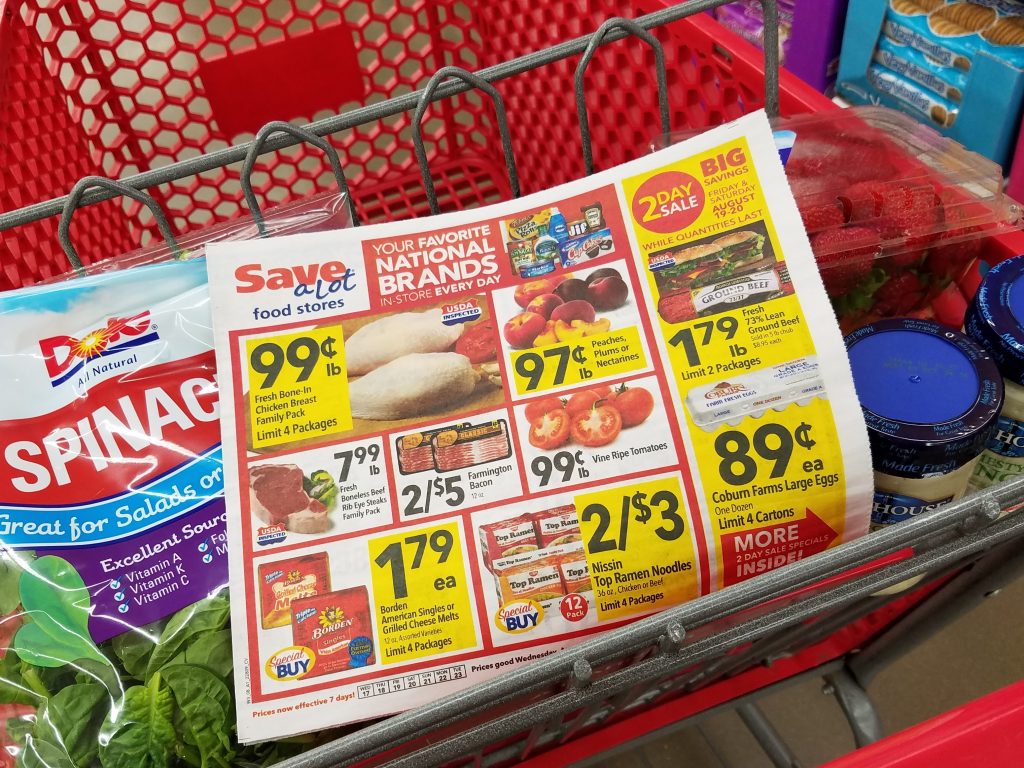 Shop the sales (obviously), use coupons, and buy food in bulk whenever possible. Quality stores like Save-A-Lot (my local go-to!) have great deals on all-things-school-lunch. Instead of getting the individual bags of chips, consider buying a large bag and dividing them up into smaller amounts. Rather than individually wrapped string cheese, buy a block of mozzarella and cut off "sticks". This can be done with lots of different types of foods and beverages, including drink pouches/boxes. You pay more for the convenience factor.
If fresh food options are important to you, as they are to me, you'll find plenty of savings on fruits, vegetables, dairy and meats to help you pack a bundle of healthy alternatives in your child's lunchbox. I'm always thrilled by the low prices and variety of fresh fruits and vegetables I find at Save-A-Lot. It's a huge help to not only stock up on staples like breads and canned goods, but to have produce available at a reasonable price! Find the closest Save-A-Lot store near you: https://goo.gl/R7Hss5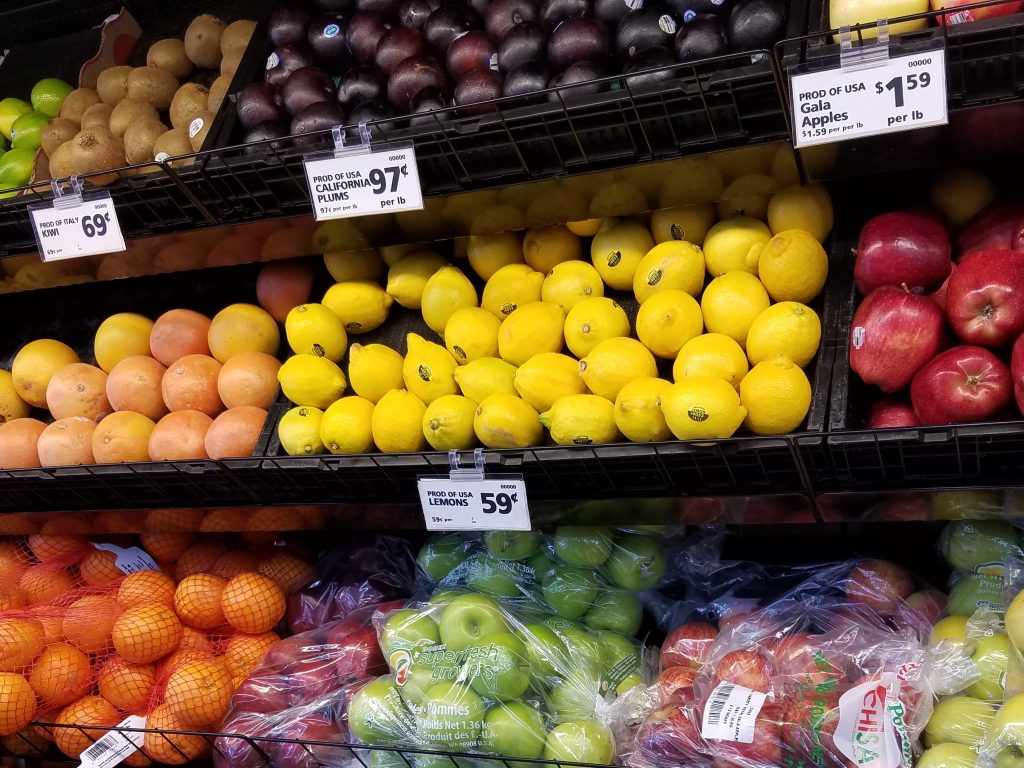 It's not always easy to get the kiddos to eat their veggies, though, so I come up with delicious, creative options throughout the school year. One way I've found to entice my teen sons to eat healthier is to make themed wrap sandwiches, like a Grilled Chicken and Feta Greek Wrap (recipe below.) When you bundle the flavors together, instead of resorting to the same-old carrot sticks in the lunchbox, it's a lot easier to get your child to incorporate more vegetables in their diet.
Also, consider the power of leftovers. If you roast a chicken for dinner, why not make chicken sandwiches the next day? Leftover steak never tastes quite as good when reheated, but it's perfect eaten cold in a salad. Many leftovers make the transition from dinner to lunch well.
Soup is one of the best meals you can make to save money, and if you've got a batch on the stove, feel free to send it to school, too. It will stay warm for hours in a good thermal bottle. Thermal bottles are also good for hot water (think hot cereal) and things like spaghetti sauce or gravy. If the mouth on the bottle is wide enough, you could even pack mac and cheese.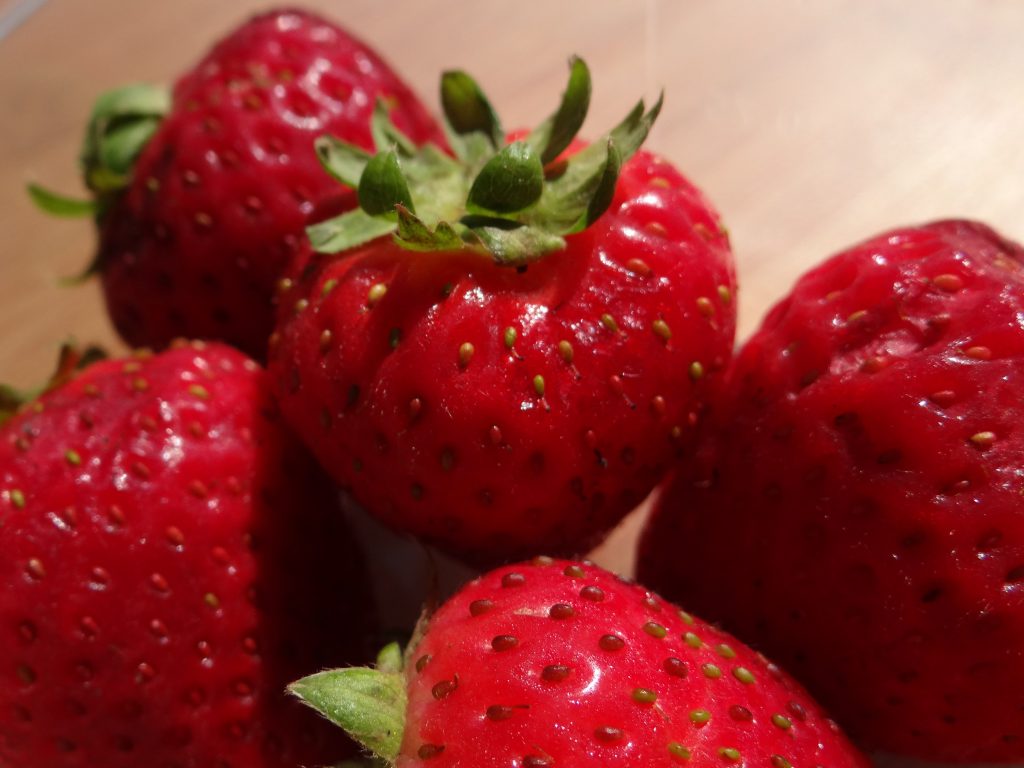 Don't be afraid to think outside of the box. Breakfast foods make good lunch options and are often less expensive than a lunch meat sandwich. You could try cereal, hard boiled eggs, pancakes, and even a few slices of bacon (assuming you got it on sale or with coupons!).
Finally – and this might be the most important tip of all – ask the kids what they want and if they have time to eat their entire lunch in school. The lunch period is as short as 15 minutes in some schools. If you're packing too much food or food that they don't like, it probably ends up in the trash. No one wants to throw away money.
With a little bit of extra effort and some creativity, you'll find that you can cut the lunch budget by quite a bit. As a matter of fact, your kids will probably like the different lunch choices much better than a boring old sandwich!
Have you mastered the art of preparing inexpensive school lunches? Share your secrets!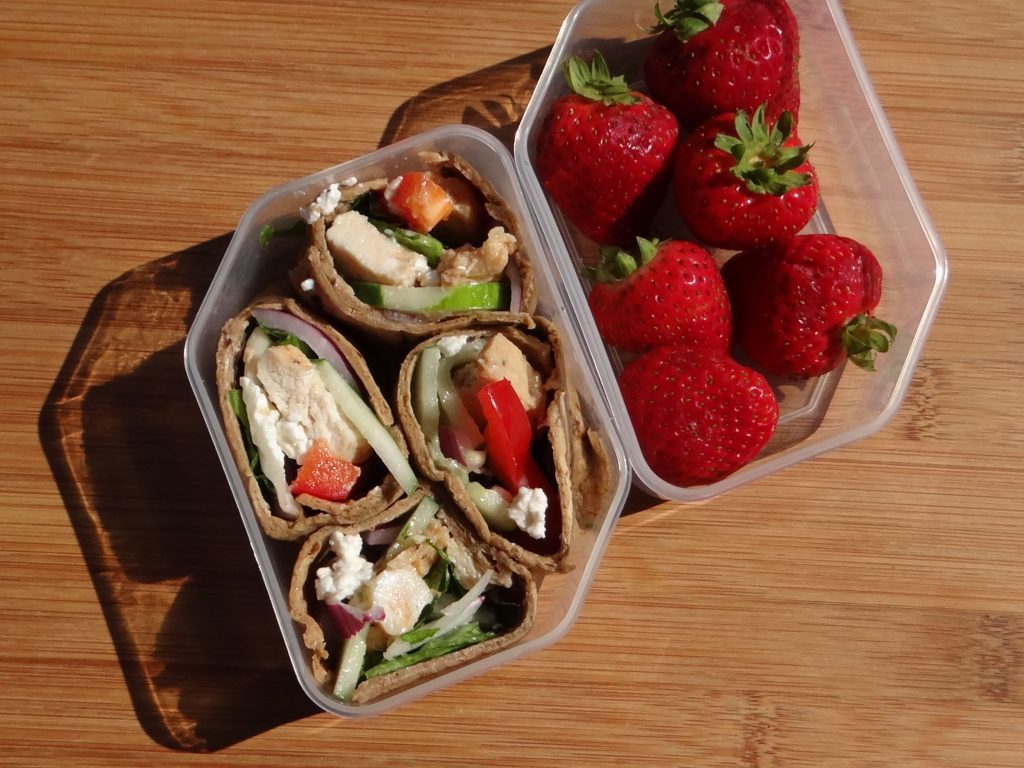 Grilled Chicken and Feta Greek Wrap
All of the items used in this recipe were purchased at my local Save-A-Lot store. Products may vary by location, but all are common items.
Whole Wheat Wrap
Fully Cooked Chicken Breast Strips
Cucumbers, sliced thin
Red Onions, sliced thin
Red Pepper, sliced thin
Spinach Leaves
Italian Blend Salad
Feta Cheese, crumbled
Lay the wrap out flap on a flat surface. Layer chicken and vegetables onto wrap, evenly distributing ingredients. Sprinkle feta cheese over chicken and vegetables. Pour a thin layer of dressing over ingredients. Roll wrap, cut in half and place in lunchbox. Alternatively, cut wrap into small segments to create bite size pieces.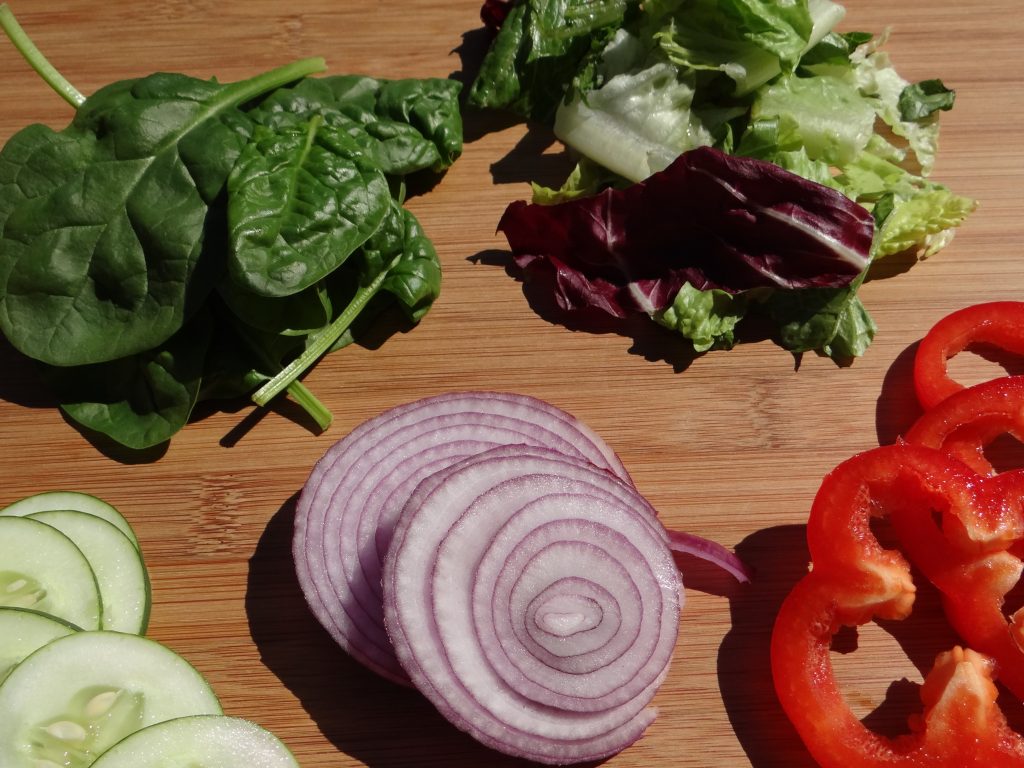 Dressing:
1/2 teaspoon Red Wine Vinegar
1 teaspoon Extra Virgin Olive Oil
Pinch of Oregano
Pinch of Salt
Pinch of Pepper
In a small bowl, whisk all ingredients together.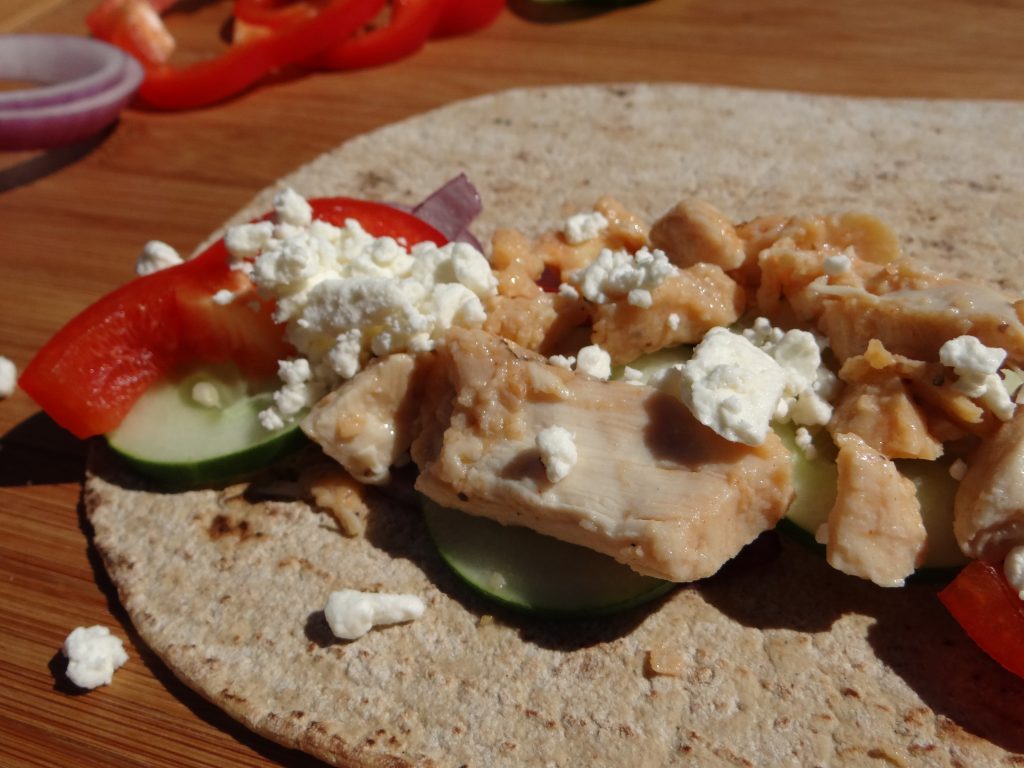 Kitchen notes:
If preferred, sliced radishes and sliced tomatoes may also be added to the wrap.
A pre-packaged Greek dressing may be substituted for the vinaigrette mix.
Ingredients may be chopped and mixed together with dressing prior to distributing on wrap. This is a great option for "pickier" eaters to help disguise the ingredients, which will often make them more apt to try the wrap.
Enter the Save-A-Lot #PackNSnap Sweepstakes
Now through September 7, Save-A-Lot is hosting a #PackNSnap Sweepstakes where you can win prizes including a Grand Prize of a $100 Save-A-Lot Gift Card and an Ipad Mini 2!
How to enter the #PackNSnap sweepstakes:
SNAP IT: Take a photo of your back-to-school lunch, breakfast or on the-go snack
SHARE IT: Upload your photo to Instagram, Twitter or Facebook
TAG IT: Make sure to include #PackNSnap to qualify

Sweepstakes ends September 7, 2016.
Find the closest Save-A-Lot in your area using the store locator HERE.
Win a Save-A-Lot Gift Card!
Thanks to our partnership with Save-A-Lot, two (2) Rural Mom readers will win one (1) $25 Save-A-Lot gift card (each) to get a head-start on your lunchbox needs!
Enter via the Rafflecopter below: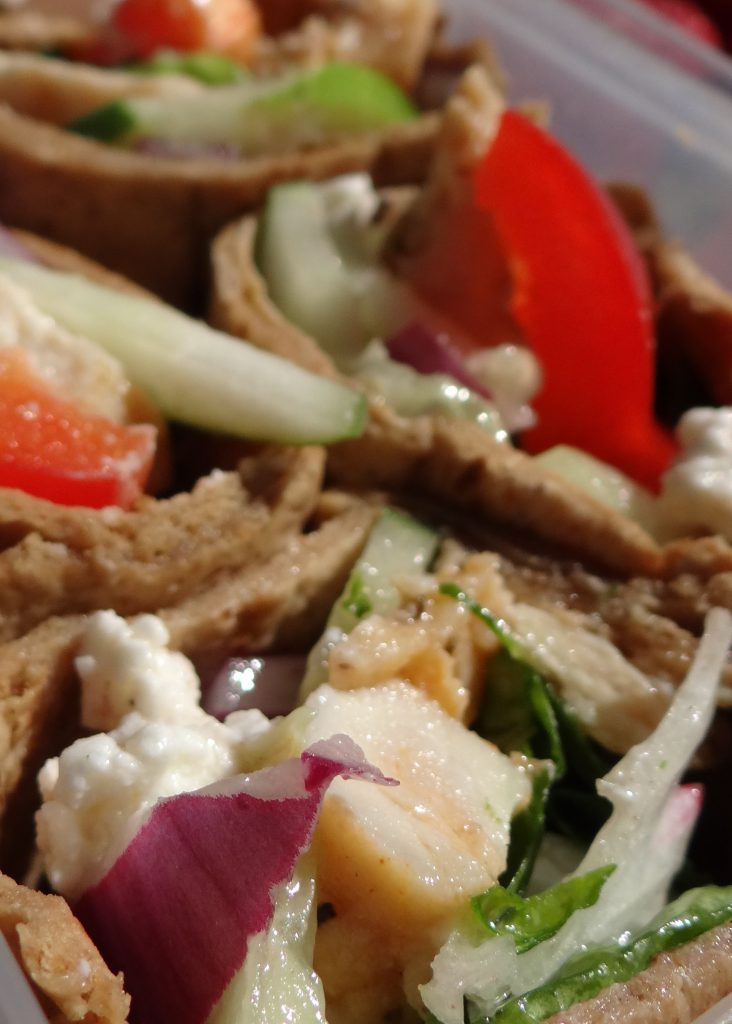 This is a sponsored conversation written by me on behalf of Save-A-Lot. The opinions and text are all mine.