Post-it Notes are so much fun. Back when they first came out, they were revolutionary little yellow pieces of paper used for reminding us of appointments and to-dos. Now, they come in all sorts of different shapes and sizes and can be used for everything from making a note to remind yourself about a dentist appointment to covering the camera on your laptop when you've got a last minute Skype call and may or may not be still wearing your pajamas. (Totally hypothetical scenario, of course!)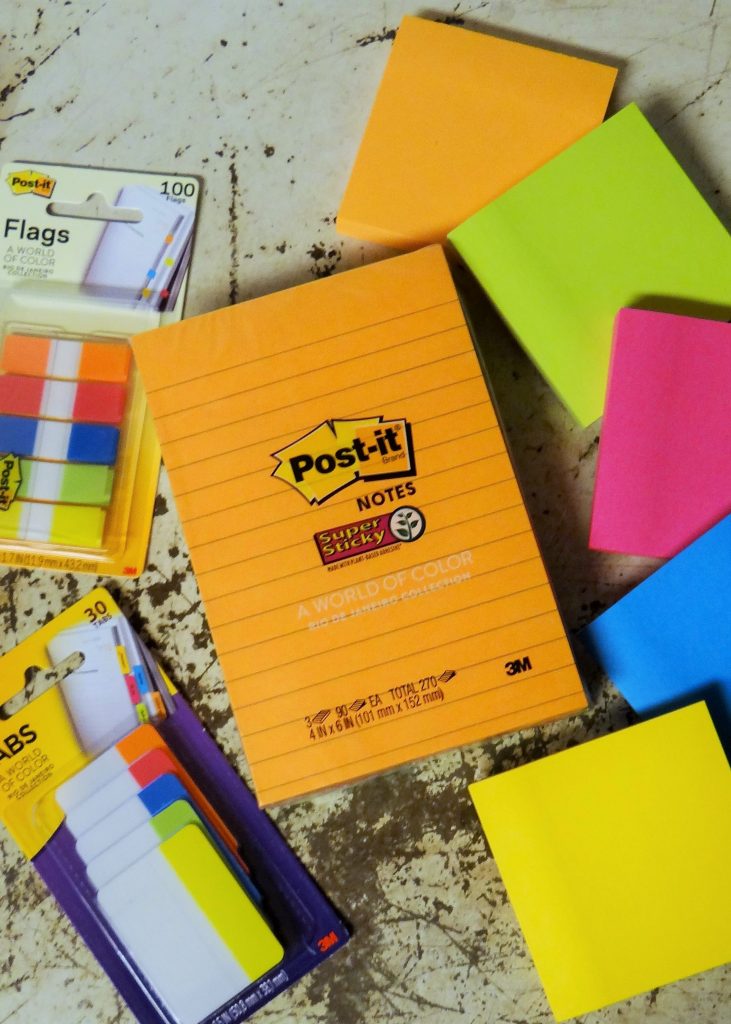 Thanks to our partnership with Post-it Brand, I recently had the opportunity to check out some of the new Post-It Product designs. They're so adorable! There are fun new shapes like cupcakes and paw prints to play with. You don't even have to make notes on them for them to be useful! You could make a trail of the cupcake shaped ones for your children to find their after school snacks for a fun surprise. Run out of gift tags? Post-it Cupcake Shaped Notes are a perfect stand-in!
How about using the paw print shaped Post-it Notes at Christmas time? You might find that when the Elf on the Shelf rides the stuffed animals around in the middle of the night they leave paw prints! If you've got younger kids, why not make your very own game of Blue's Clues? I bet you'll have just as much fun as they do!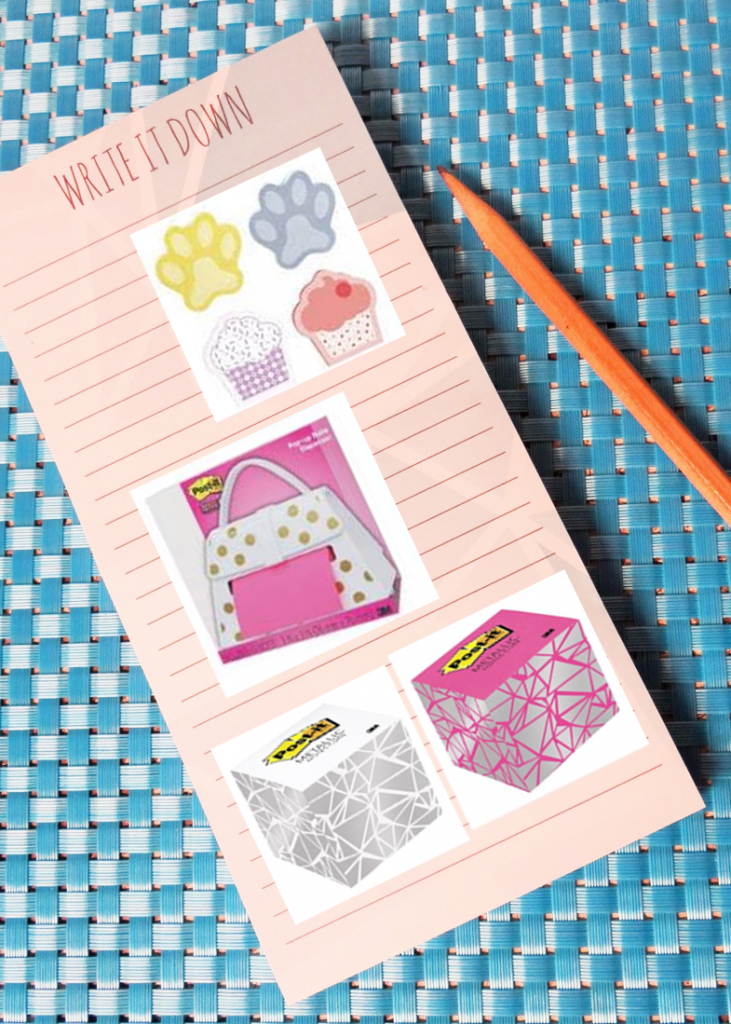 For older kids, metallic and prints are the way to go. They're fun and sophisticated and might just make them want to learn a little bit more. For children studying a foreign language, why not label objects in your home with their name in another language? It's a great way to make a different type of connection.
You could also use them for their intended purpose and leave a note for your teen to remember to let the dogs out when he comes home from school. Chores are much more fun when written on nicely colored papers. The Post-it Brand World of Color Collections add a little bit of flavor to otherwise boring tasks.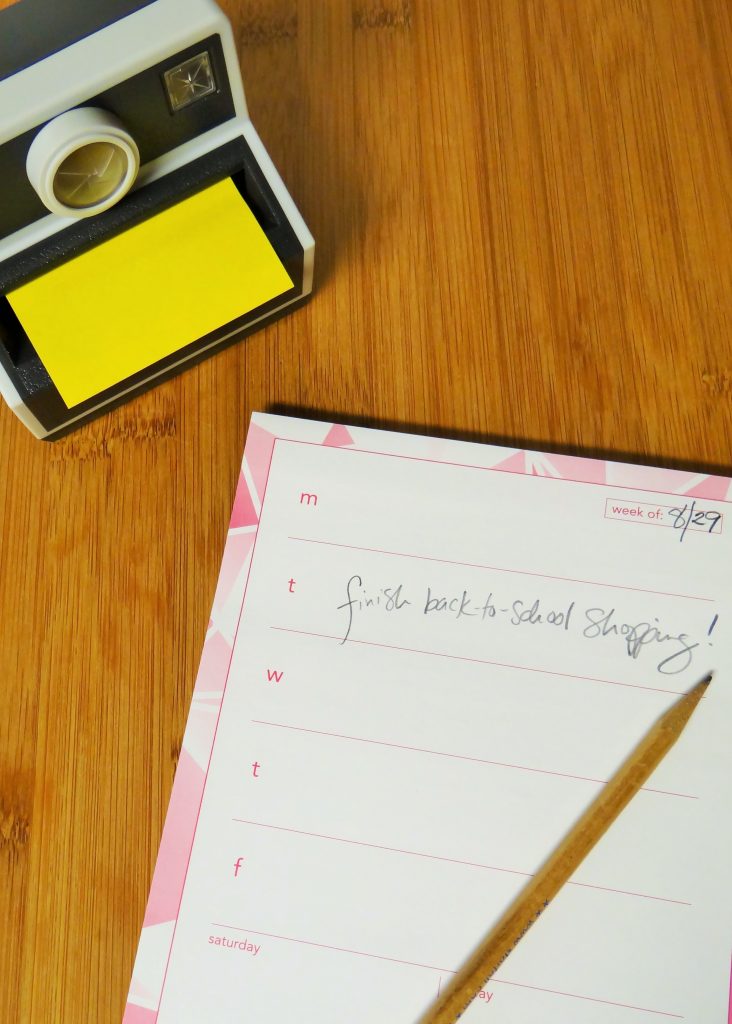 Jealous of the kid-friendly new Post-it Brand designs? No worries! How about adorning your desk with some new Post-it Pop-Up Note Dispensers? I think the camera one is so adorable and would make a great addition to my office. I'm also getting organized with my Post-it Weekly Calendar. It's great for jotting down my to-do list for the next day.
Post-it products just keep getting better and better. Want your own Post-it Polka Dot Purse Note Dispenser? Look for the new products in stores while you're out shopping for the kids' school supplies!
For additional information and information on where to purchase Post-it Products, visit www.Post–it.com/study