Do you have a memory of a special place you'd love to have a keepsake of?
My husband proposed to me in Key West, the location where we first met. This full circle romantic moment is something I always wanted to preserve in a special way for our anniversary. When I first heard of Grafomap, I new it was the perfect way to capture our wonderful memories of courtship in a unique way.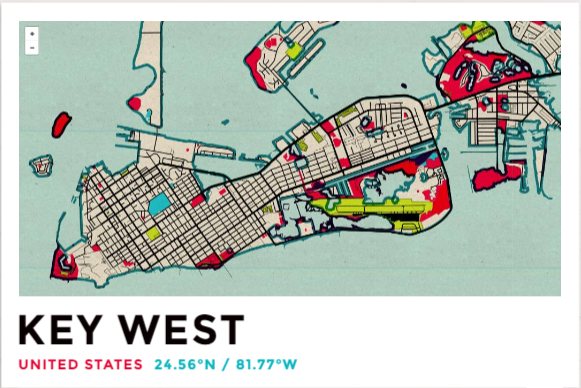 Normally, I struggle with finding the right gift to express my love on our anniversaries, but not this time! I know the Grafomap I created of Key West is going to be something my husband (and I) cherish for many years to come. I plan to accent it by placing photos of milestones in our lives in separate picture frames around the poster, making it a focal point on our family room wall. This collage will also be a fun conversations starter when we have guests in our home, I'm sure many will be curious about why we have a map of Key West (when after all, we live in Kentucky.)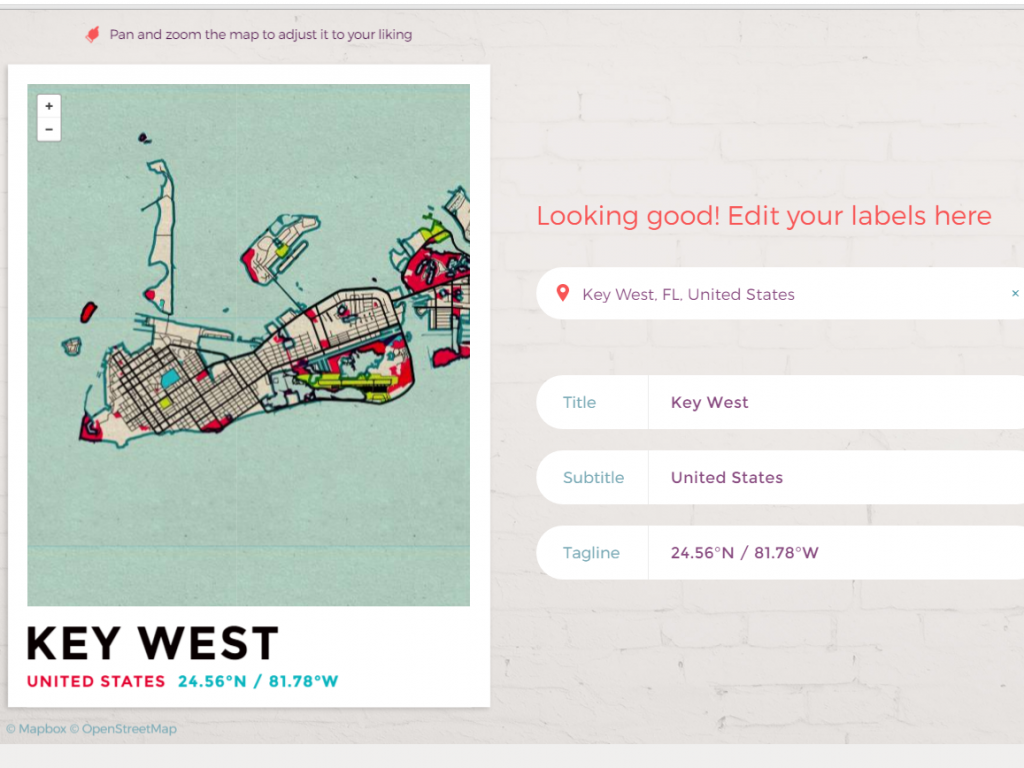 Maybe it's a favorite vacation spot, the street you grew up on or the place where your significant other proposed. Wherever you've traveled, Grafomap will help you create a custom poster to commemorate your location and decorate your home with special memories.
The process is easy, you select your location and how you want the text to show on your poster – you can even include the latitude and longitude, which I thought was a really cool feature.  After you have your location, you can customize the map in all sorts of way from orientation to color.  You can zoom into specific areas of the map or zoom out to include the entire area until you've achieved the perfect look to preserve your memory and match your home decor.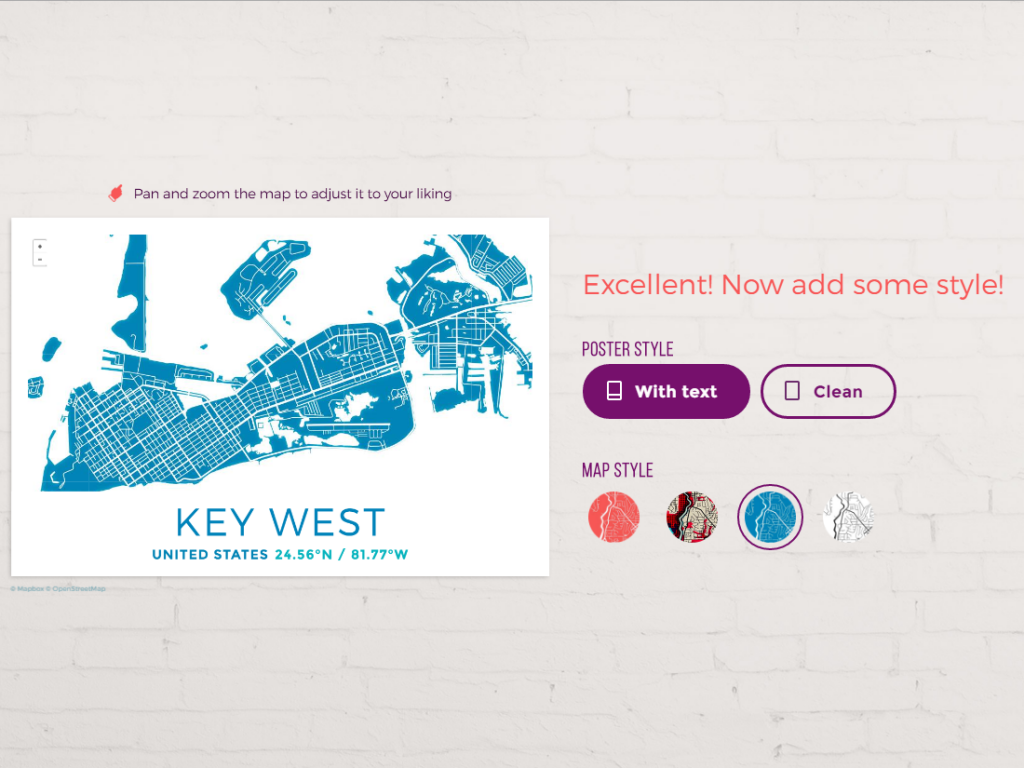 After sampling the service, I'm truly impressed with the ability to customized and the results of the final print… this is a discovery I'm excited to share as I truly think it's a very unique and exceptional gift idea.  I'm thinking about adding a few more maps to our home but also thinking about gifting them to others.  We have two college graduates in our family this year and I think it would be a clever gift to give a Grafomap featuring the city where they went to college.
What location would you preserve and display with a Grafomap?