Remember when we were kids and we had no choice but to study hard and make something of ourselves because, well, that was just what you did? Somewhere along the line, the country's values have changed, and the current generation isn't quite as ambitious as we were. We could debate for ages about what the cause is, but that doesn't matter much. What matters is that we as parents counteract this tendency to slack off a bit by making learning more enjoyable. With our young scholars all headed to school right about now, it's a great time to set the stage for success!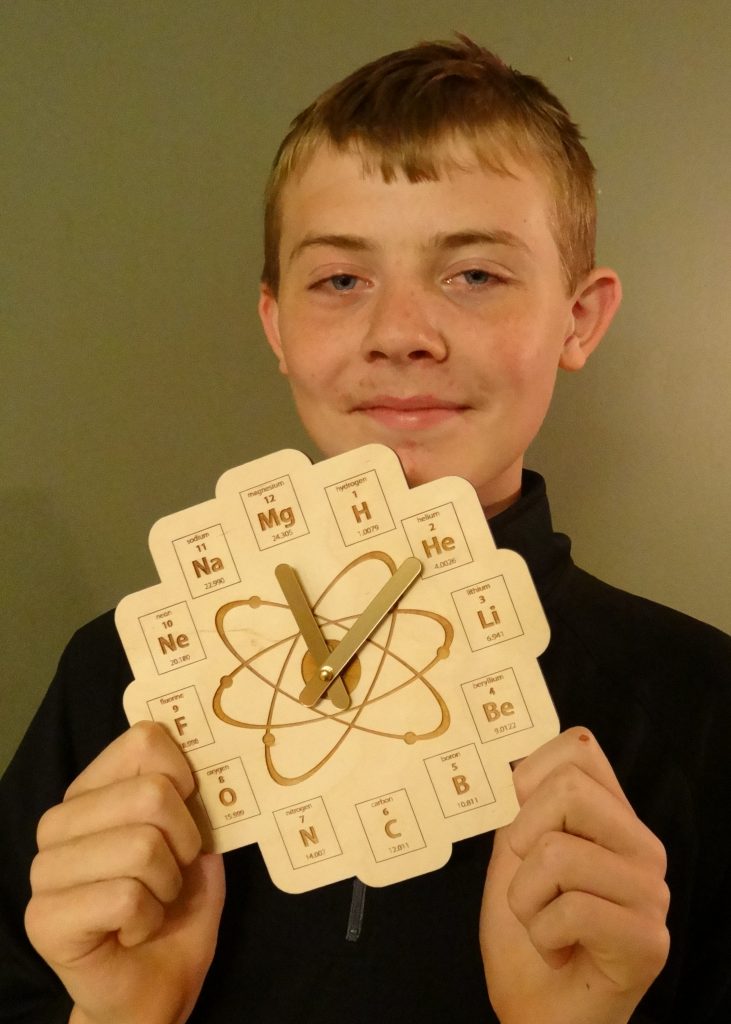 One way to get kids excited about going back to school is by giving your home a fun spruce up. I'm not suggesting redoing your entire home's décor every year, but choosing a few key pieces to accent your home during the learning season makes going back to school just a little bit cooler.
You can choose things to spruce up the general home or just pieces for the kids' rooms, but they should be decorative, fun, and functional. This brings me to the Periodic Table Clock I was given the opportunity to review. Remember the Periodic table? I hear in some schools they were required to memorize it!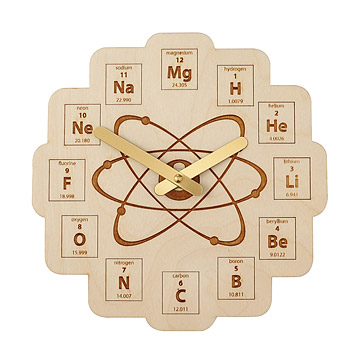 My son wants to be a physicist (so awesome!) so anything about science is absolutely cool by him. The handmade clock features the first twelve elements of the Periodic Table arranged by their atomic number and corresponding to the hour. It's a great addition to our home, and if it helps him remember one of those atomic numbers on a test, it's even better!
I love that this piece is hand-crafted by artist Matt McCoy and produced in US (Texas.) Every UncommonGoods product has a story and the company is committed to sustainability and creative design.  As a mom, I enjoy knowing I'm gifting my son a one-of-a-kind, functional display piece that will inspire his love of science throughout many years to come.  As an environmentalist who tries to implement sustainable practices into all areas of my lifestyle, I'm thrilled that UncommonGoods allows me to support artisans, buy local and often find products made from recycled materials.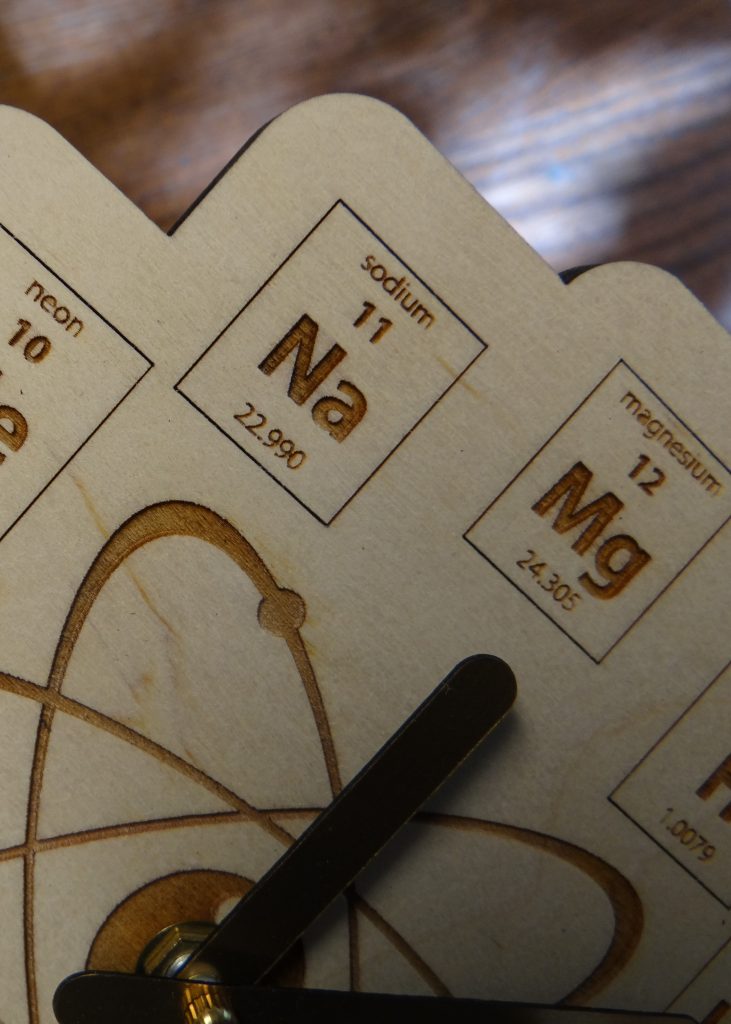 In addition to the clock, we also got this Wooden Gear lamp from UncommonGoods to truly brighten up my son's study space. It's really more functional artwork than a lamp. The wooden gears frame the single Edison light bulb in the center, and the handmade Baltic birch plywood frame tilts and glides. My son loves this piece mostly because he really admires Thomas Edison. I haven't seen anything like it before and find that it makes a great accent piece. You can tell that someone put a lot of effort into the design. It truly is an innovative work of art.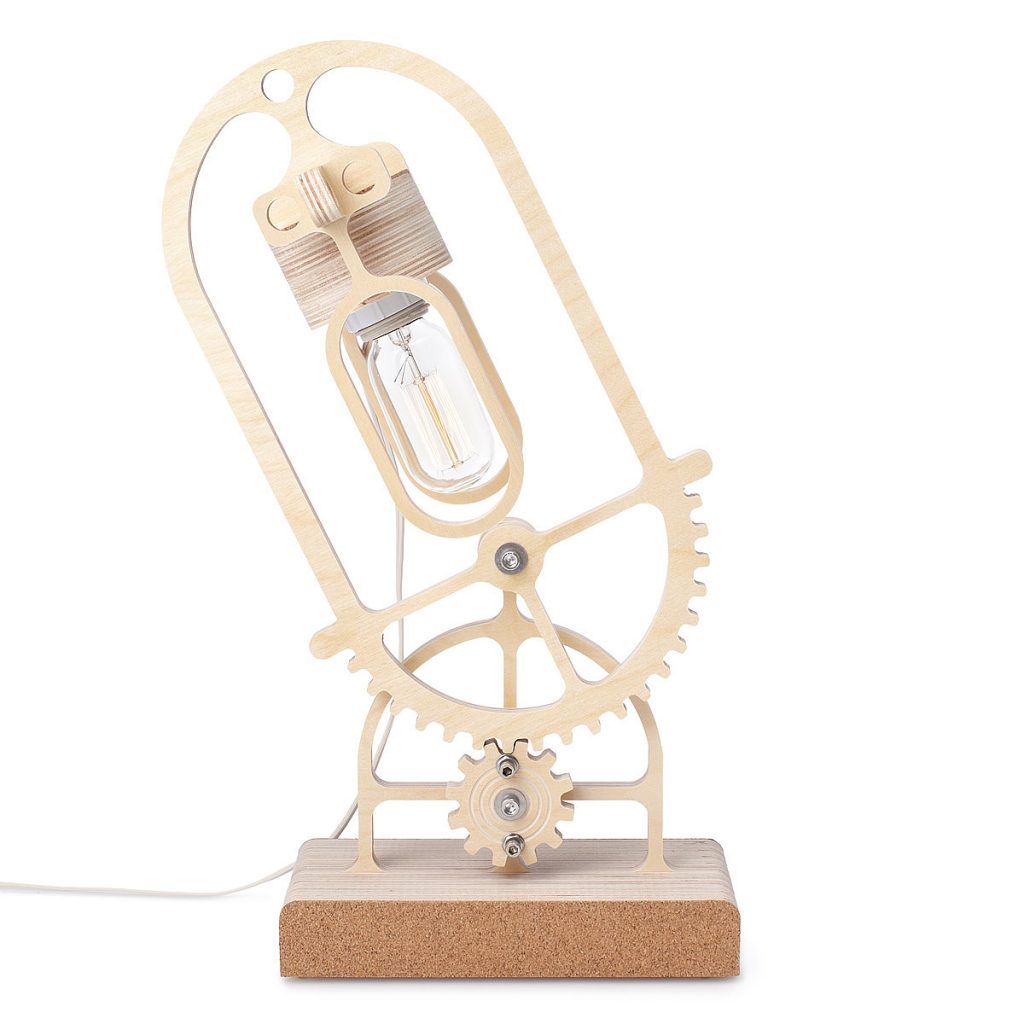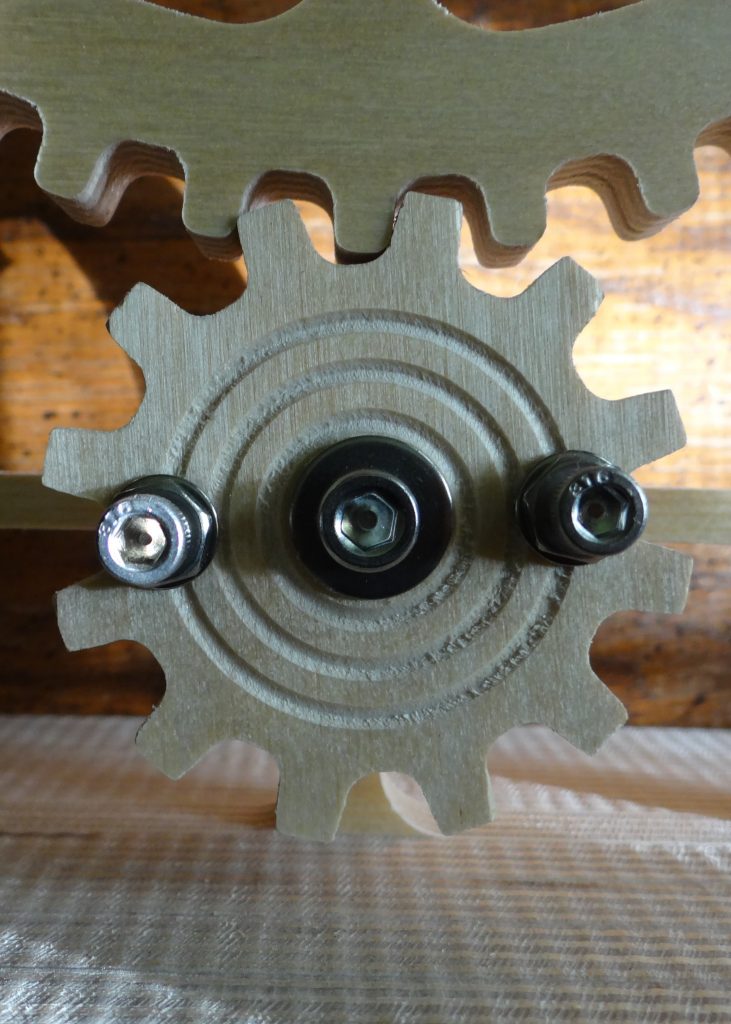 If your kids aren't into science, there are plenty of other options for a back to school spruce up as well. I've seen all sorts of cool home décor pieces surrounding math, words, geography (search Pinterest for millions of globe-themed products and projects!), and even history.
Who does your child admire? A past President? A teacher? An astronaut? Hunt for products that have some relevance to that person so on days when school is tough and they need a little bit of inspiration, it's right there. Sometimes a little bit of a connection is all they need to keep going.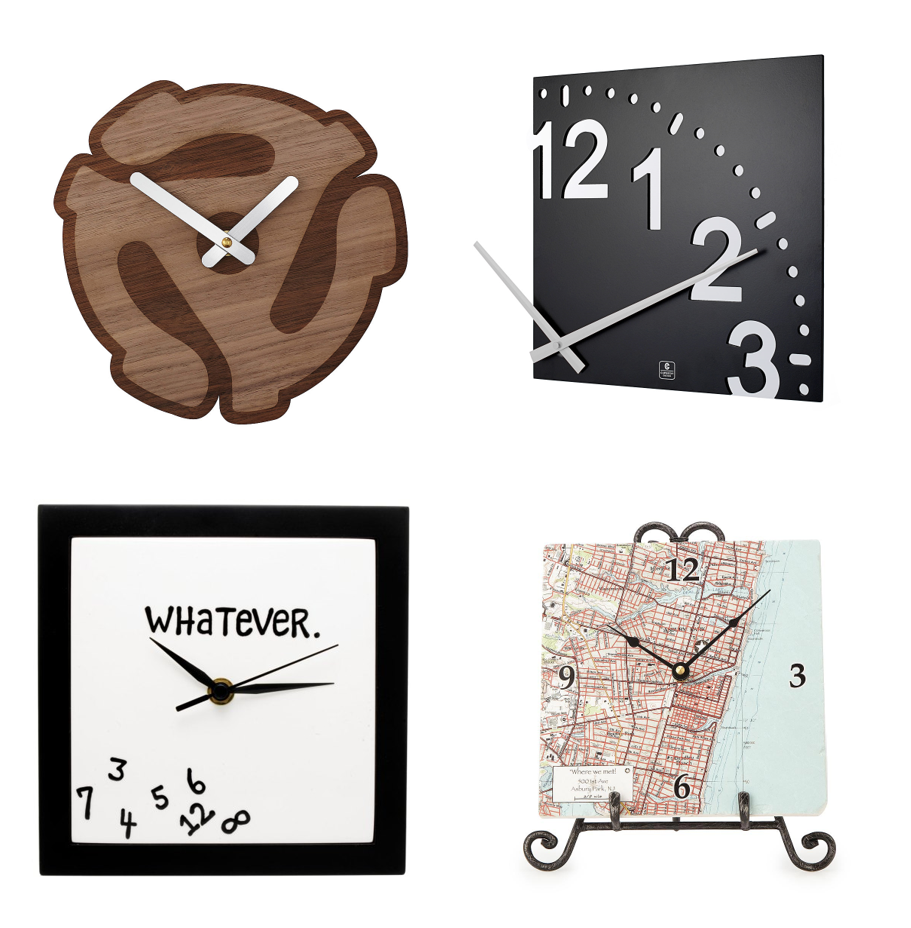 Decorating with school colors is a great way to spruce up the décor and get kids excited too. A few throw pillows or an area rug in the room they do most of their homework will give a pop of color and a sense of school spirit. You could even grab a can of paint and repaint old furniture in those colors.
There are millions of ways to add a little bit of fun to going back to school. All you have to do is think a little bit outside the box (kind of like Thomas Edison!)