If you live in a place like New York, Myrtle Beach is pretty tropical. However, if you live somewhere farther south, South Carolina has a little bit to prove. Beach Cove Resort, Myrtle Beach sort of combines both worlds because it's a very tropical beach resort with the bonus of being located more centrally on the East Coast. It's also a very family friendly destination. The tropical beauty and ambiance at this resort will make you forget you're still in the United States.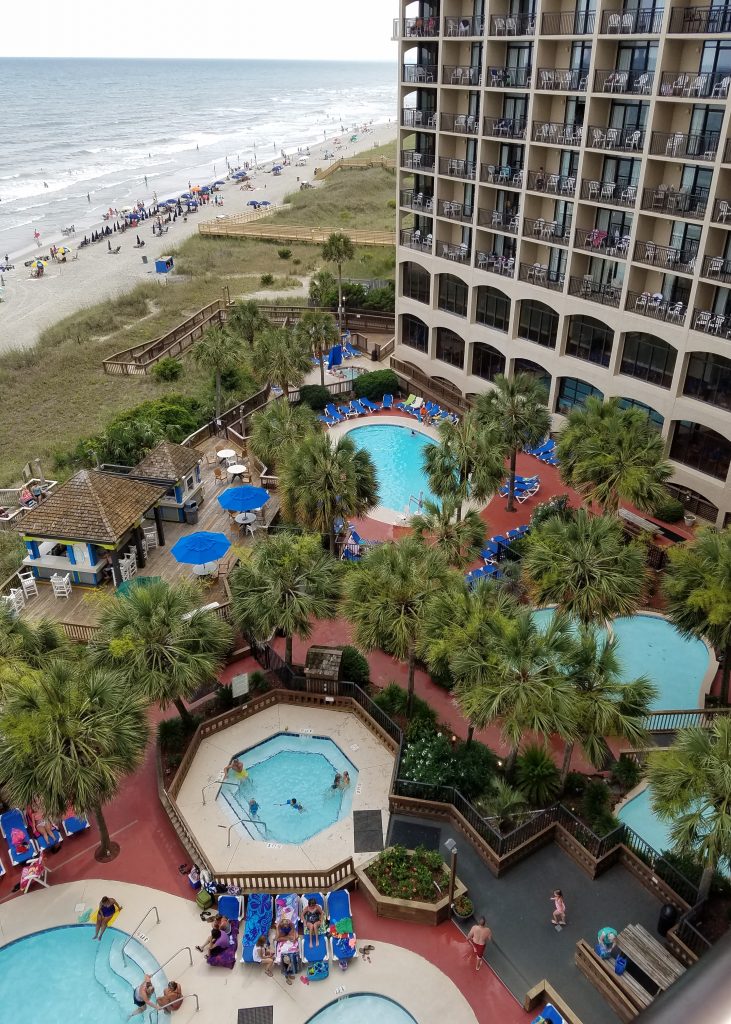 Located in North Myrtle Beach, along the quieter, more tranquil side of the beach strip, this resort is more focused on relaxation than stimulation, which is great for those of us who just want to put our feet up, sip a fruity umbrella drink at the Tipsy Turtle Beach Bar, and forget about that pile of paperwork on our desk at home (someone tell me my desk isn't the only one like that!) The tropical atmosphere is so beautiful you'll feel like you're on an island in the Caribbean.
There is a super relaxing 350 foot lazy river to float around in and daydream, or you can practice your strokes in one of the three heated outdoor or indoor pools. Enjoy something tasty on the tropical outdoor pool deck and then go relax some more in the sauna or take a stroll on the beach.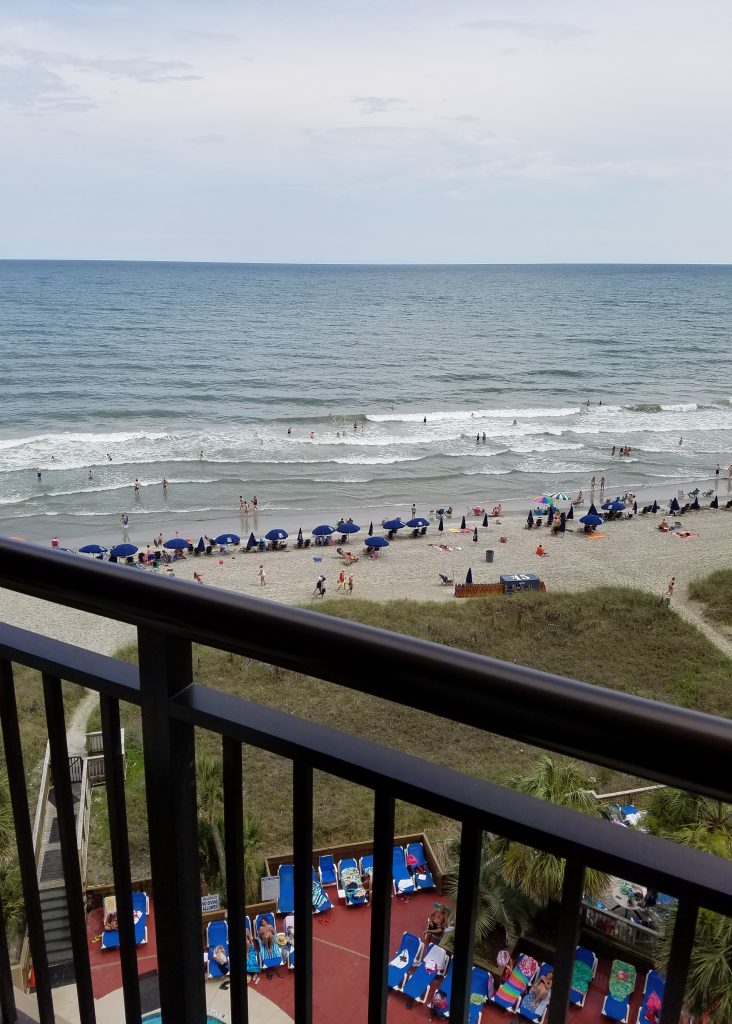 Beach Cove's dining options are plentiful and you'll be able to find everything from a burger and fries to a fine dining experience if that's what you're looking for. There is also a coffee shop and Town Center, which has a little bit of everything for everyone, including an arcade for the kids and a bar for mom and dad.
You can get lots of exercise in at Beach Cove if you'd like as well, with activities that include a racquetball court, swimming, and a fitness room.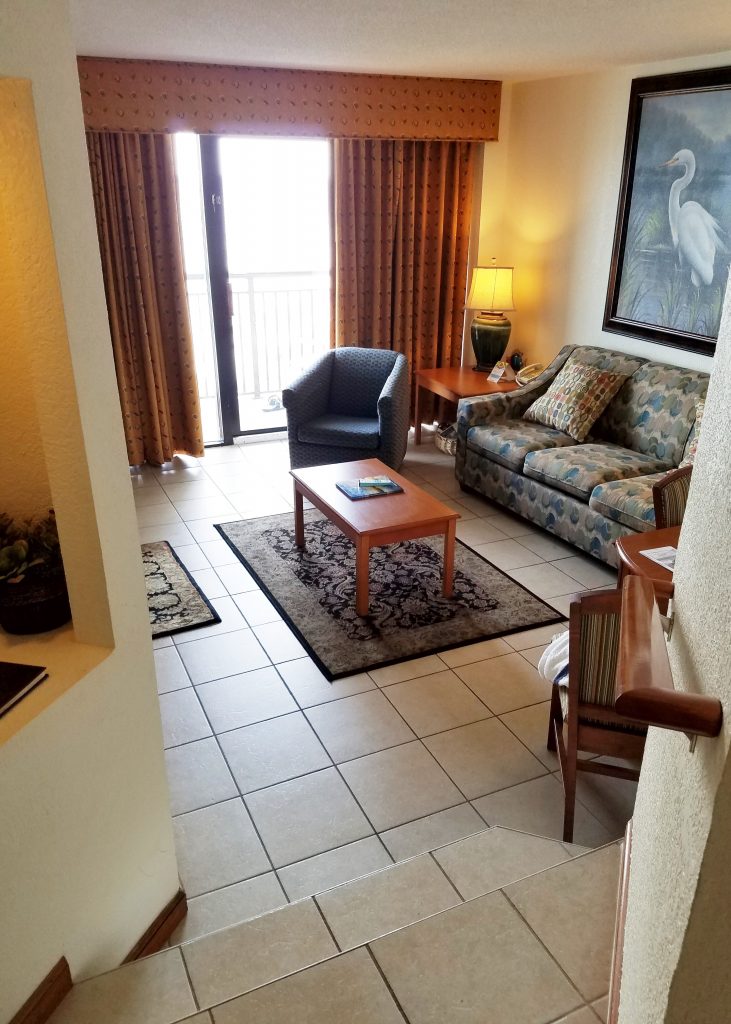 The suites are generously sized and have all the amenities you'd expect like hair dryers, coffee makers, clock radios, and climate control. They also have things you don't always get like private balconies, blackout drapes, DVD players, two televisions, free Wi Fi, and voicemail. You'll be able to have all of the modern conveniences you want but still be able to block out the world if you choose to do that as well.
Let's not leave out the golf! Beach Cove partners with several area golf courses and you can get a great deal to stay and play. Every day is a great day for golfing!
If the idea of relaxing and having some fun in the sun sounds like the ideal vacation to you, then you definitely need to check out Beach Cove Resort! Myrtle Beach is easy to access, and a great spot for a family vacation or a romantic retreat.  Your choice!