What do you do with your headphones on? Do you lay in the sun at the beach and work on your tan? Do you listen to audio-books? Do you like to clean while bopping along to your favorite tunes? We do all of those things, and headphones are a huge part of our lives. Right now our family's trying out the Altec Lansing Evolution and Altec Kickback headphones (pictured,) and they're both pretty amazing.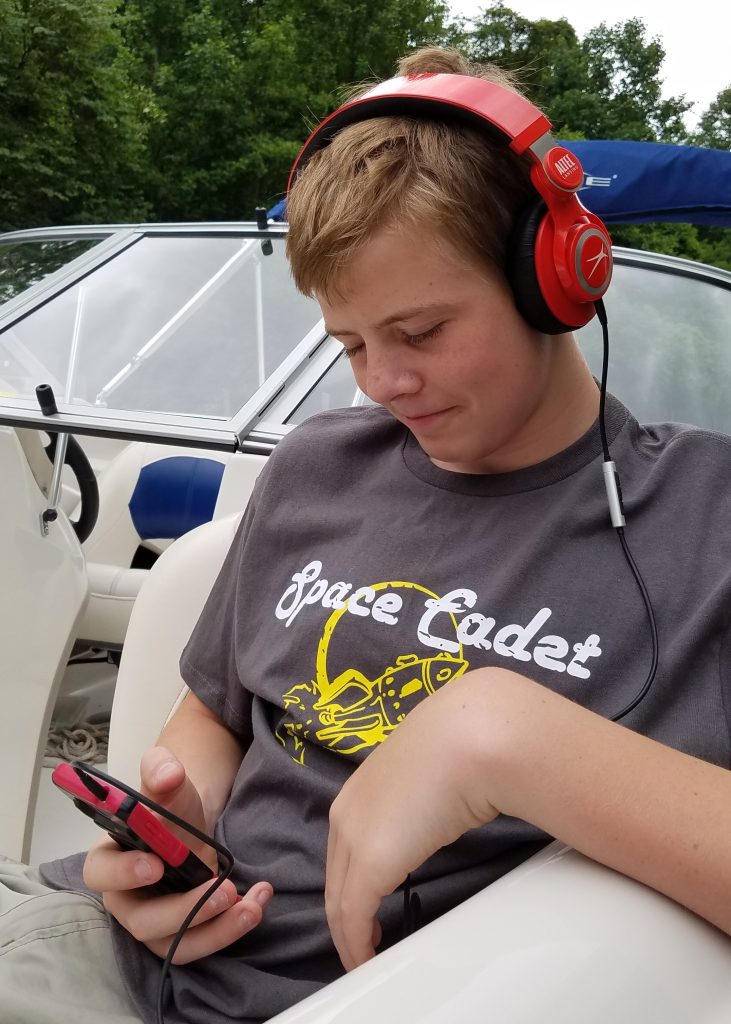 The Evolution pair is a simpler pair of headphones than the Kickback, and they are probably all that a "regular" headphone user would need. The ear cups are super soft and comfortable. I sometimes don't realize that I even have them on.
I love that I won't miss a call while I'm listening either – I find myself wearing them a lot (when my youngest son isn't busy "borrowing" them!) and it's nice to know that I'm still reachable no matter how loud I have them (sometimes you just need to lose yourself in your favorite song!) This set has easy to use song navigation / telephony buttons and is compatible with Android, Apple, and Blackberry products as well as tablets and laptops.
The Kickback pair has all of the same comfort features as the Evolution, but with a few more features so that you can get your inner DJ going. They're perfect if you want to be the emcee at the next family BBQ. The ear cups can be easily rotated back to allow easy cuing of tracks and the 40 mm Neodymium drivers really make the sound so crisp and clear! I'm obviously not a DJ, but I do like my music, and this is my oldest son's favorite pair to wear as well.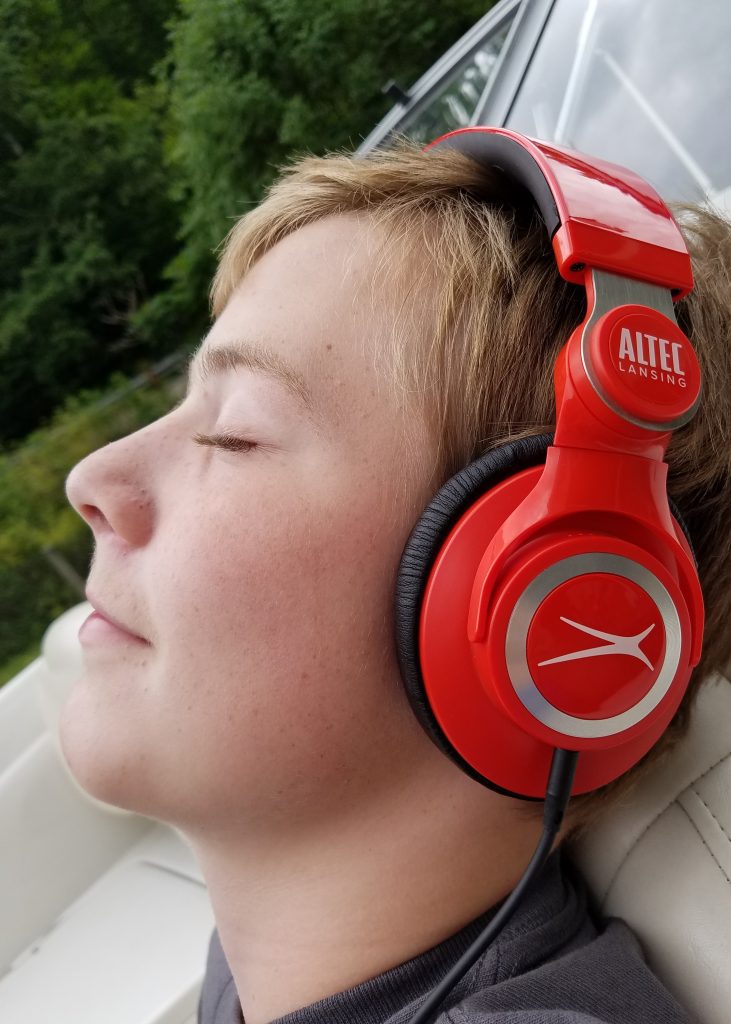 Both sets of headphones do a great job at keeping outside sounds out, too, so if I'm really into my audio book and one of the boys is playing video games next to me, it doesn't bother me at all. Recently, I've been spending some time traveling, and the headphones have been super helpful.  They're great for planes – I can just put them on and listen to whatever I want while blocking out the sound of the super talkative person in the seat across the aisle from me. They were also really nice to have when we took a family trip a while ago. As you can imagine, the boys and I don't have the same taste in music, so they were able to listen to their own choices without me having to listen as well.
I really like both pairs and think they're going to get a lot of use around here by everyone in the family. How about you? What do you use your headphones for?