Every summer, my sons and I pick a few books to read together.  We all try to stay on the same page and often take turns reading aloud to each other.  I have to say, it's one of my all-time favorite traditions!  Not only does it give me the chance to share my love of reading with them, but gives us plenty to chat about and discuss after as we compare thoughts on the books.  This summer we are deliving into the SERAFINA series, thanks to our partnership with Disney-Hyperion.  We also have a fun giveaway to offer, so be sure to read on!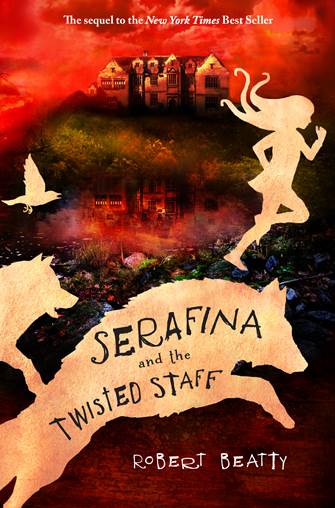 The SERAFINA middle-grade book series by Robert Beatty is a spooky thriller set in 1899 at the grand and gothic Biltmore Estate. SERAFINA AND THE TWISTED STAFF is the newest book,
Book 2 in The Serafina Series, that will be released on July 12, 2016 for eagerly awaiting fans!  We've just started reading the series, but have already found it to be a compelling and intriguing tale with rich characters and interesting plot twists and turns.  It's certainly a great story for both boys and girls, and even moms to enjoy!
ABOUT SERAFINA AND THE BLACK CLOAK (Book 1)
Serafina has never had a reason to disobey her pa and venture beyond the grounds of Biltmore Estate. There's plenty to explore in Mr. and Mrs. Vanderbilt's vast and oppulent home, but she must take care to never be seen. None of the rich folk upstairs know that Serafina exists; she and her pa, the estate's maintenance man, have lived in the basement for as long as Serafina can remember. She has learned to prowl through the darkened corridors at night, to sneak and hide, using the mansion's hidden doors and secret passageways.
But when children at the estate start disappearing, only Serafina knows the clues to follow. A terrifying man in a black cloak stalks Biltmore's corridors at night. Following her own harrowing escape, Serafina risks everything by joining forces with Braeden Vanderbilt, the young nephew of Biltmore's owners. Braeden and Serafina must uncover the Man in the Black Cloak's true identity before all of the children vanish one by one.
Serafina's hunt leads her into the very forest that she has been taught to fear, where she discovers a forgotten legacy of magic. In order to save the children of Biltmore, Serafina must not only face her darkest enemy, but delve into the strange mystery of her own identity.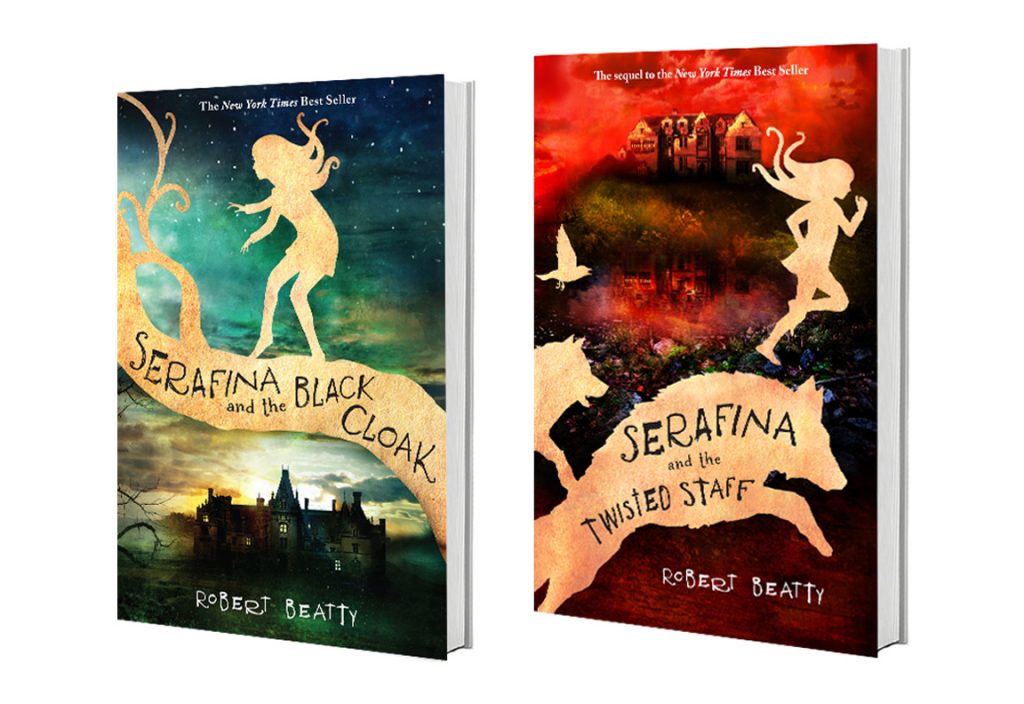 ABOUT SERAFINA AND THE TWISTED STAFF (Book 2)
Serafina's defeat of the Man in the Black Cloak has brought her out of the shadows and into the daylight realm of her home, Biltmore Estate. Every night she visits her mother in the forest, eager to learn the ways of the catamount. But Serafina finds herself caught between her two worlds: she's too wild for Biltmore's beautifully dressed ladies and formal customs, and too human to fully join her kin.
Late one night, Serafina encounters a strange and terrifying figure in the forest, and is attacked by the vicious wolfhounds that seem to be under his control. Even worse, she's convinced that the stranger was not alone, that he has sent his accomplice into Biltmore in disguise.
Someone is wreaking havoc at the estate. A mysterious series of attacked test Serafina's role as Biltmore's protector, culminating in a tragedy that tears Serafina's best friend and only ally, Braeden Vanderbilt, from her side. Heartbroken, she flees.
Deep in the forest, Serafina comes face-to-face with the evil infecting Biltmore—and discovers its reach is far greater than she's ever imagined. All the humans and creatures of the Blue Ridge Mountains are in terrible danger. For Serafina to defeat this new evil before it engulfs her beloved home, she must search deep inside herself and embrace the destiny that has always awaited her.
ABOUT THE AUTHOR
Robert Beatty lives in the mountains of Asheville, North Carolina, with his wife and three daughters. He writes full-time now, but in his past lives he was one of the pioneers of cloud computing, the founder/CEO of Plex Systems, the co-founder of Beatty Robotics, and the CTO and chairman of Narrative magazine.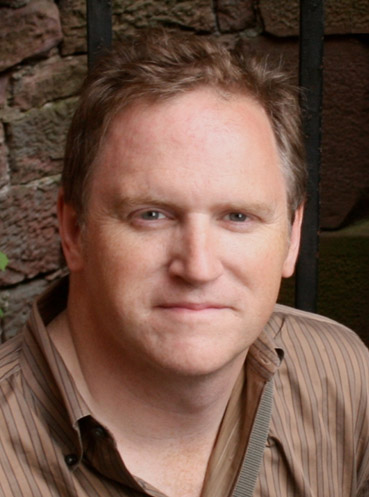 Learn more at robert-beatty.com
Follow Disney Books on Twitter and Instagram
Read a two-chapter sample of Serafina and the Twisted Staff here.
Watch the book trailer on YouTube.
WIN THE SHADOWS OF THE FOREST PRIZE PACK
One (1) Rural Mom reader will win a The Shadows of the Forest Prize Pack that includes:
Copy of Serafina and the Black Cloak
Copy of Serafina and the Twisted Staff
A candle tree shadow projector to make the shadows of a forest at home.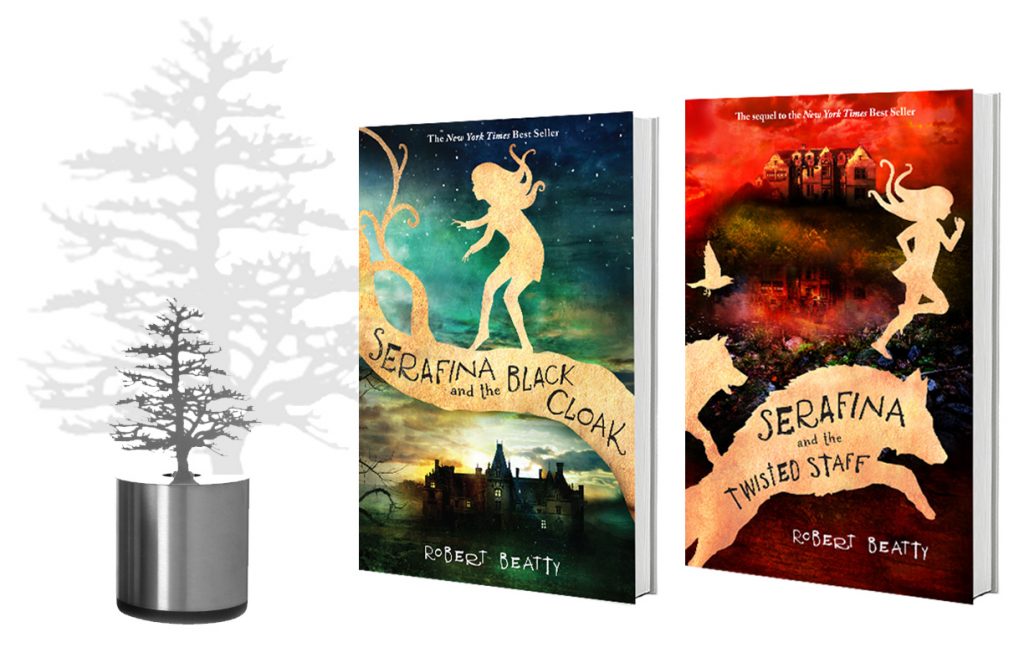 Giveaway open to US addresses only.
Prizing and samples provided by Disney-Hyperion.
ENTER via the Rafflecopter below: