There is something about Spring that makes me want to redecorate my home. Maybe it's the redecoration of nature, the new life all around me, or a combination of both. Whatever it is, I try not to give in to it too much or it could get very expensive very quickly!
Each year I try to choose one room to redecorate, instead of going crazy and redecorating the entire house. It makes things a little easier on the budget and satisfies my need to rejuvenate and renew my space.  Right now, I'm loving the MadCap collection for HSN Spring bedding collections. It's bright, airy and whimsical, and it definitely says "Spring"!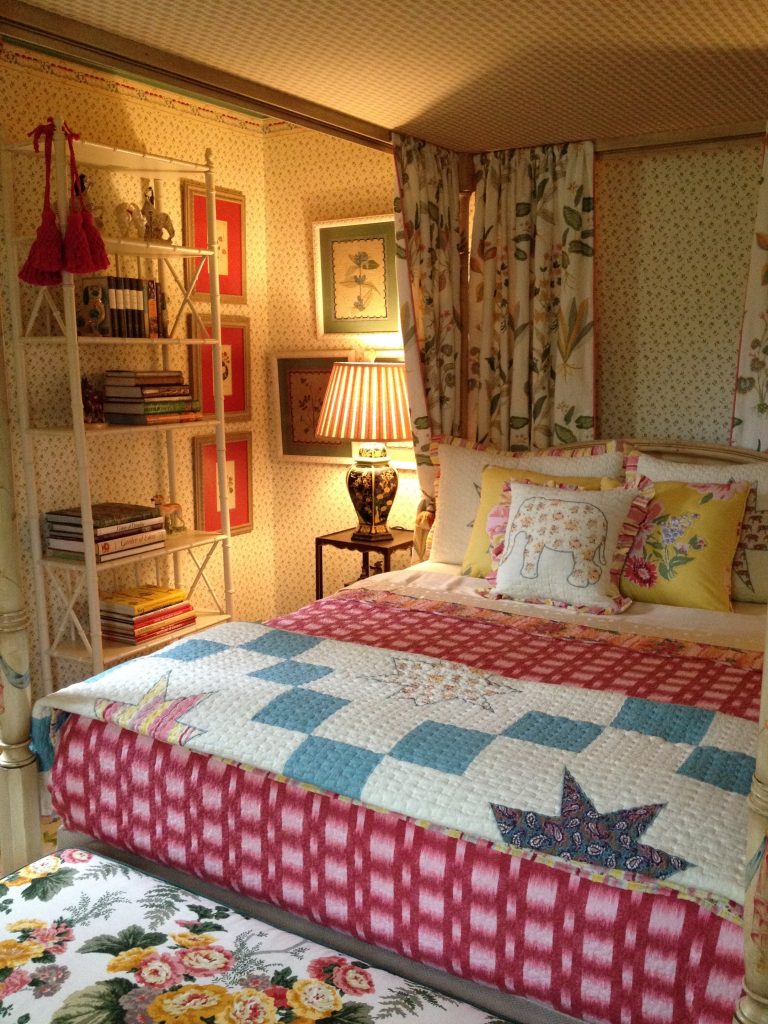 If looking at this collection inspires you to do a little re-doing in your own space, here are some ideas:
Master bedroom makeover. Because this is a bedding collection, this is the easiest of the five ideas to envision. Don't be afraid to do it all. Start with a fresh coat of paint. The nice thing about this line of bedding is that there are so many colors and it's so bright. You can go neutral on the walls to match any season's décor and then just change out the minor details. Put new sheets and comforter on the bed, adorn your windows with new valances and curtain panels, and don't forget the throw pillows! Your room will be so comfortable you'll want to stay in it all day! (Lucky for you – Spring also has lots of rainy days perfect for staying in bed and reading or watching TV!)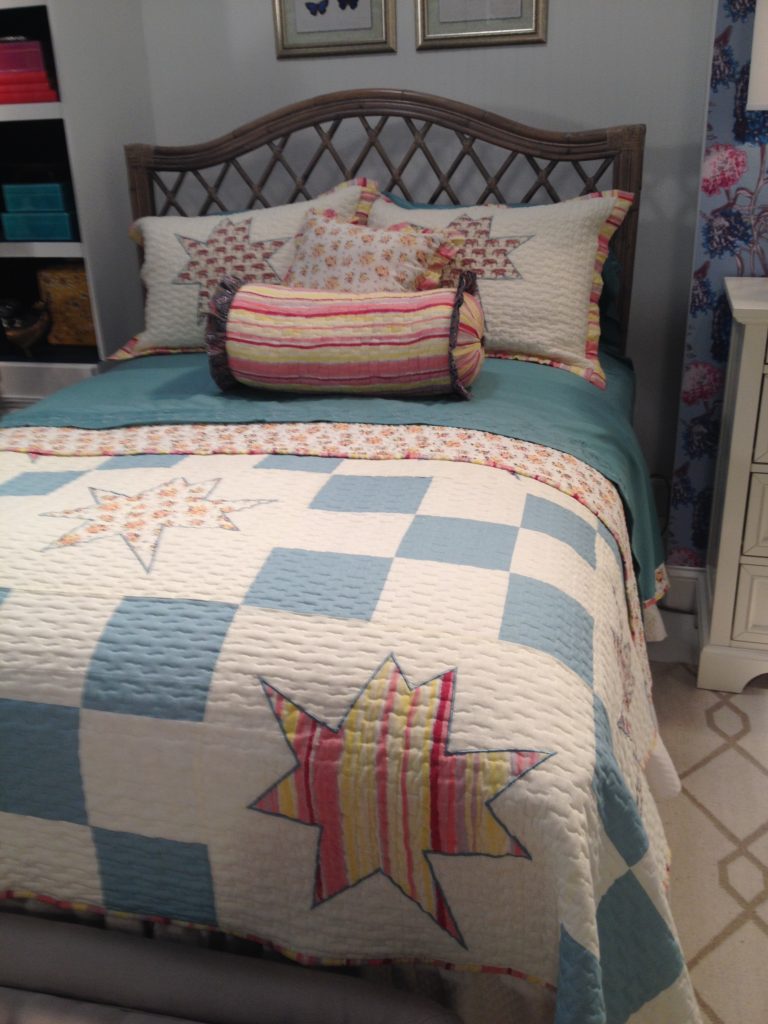 Guest room spruce up. Because we don't use them much, our guest rooms often don't get the attention they deserve. You can easily spruce yours up with a new quilt and some accent pillows. Consider a new throw rug or a new lamp to give the room a little bit more pizazz. Add in a nice little basket of toiletries, and your guest room will be a place people are excited to visit!
Family room florals. This is another super easy idea that will transform your family room fast. New curtains and accent pillows on the chairs will make this room look fabulous and Spring-y and is very temporary. (Before you know it, you'll be putting the Christmas tree back in there so temporary is good!) You can even use the comforter or quilt from the MadCap collection as a couch cover or a blanket to snuggle under on chilly Spring mornings.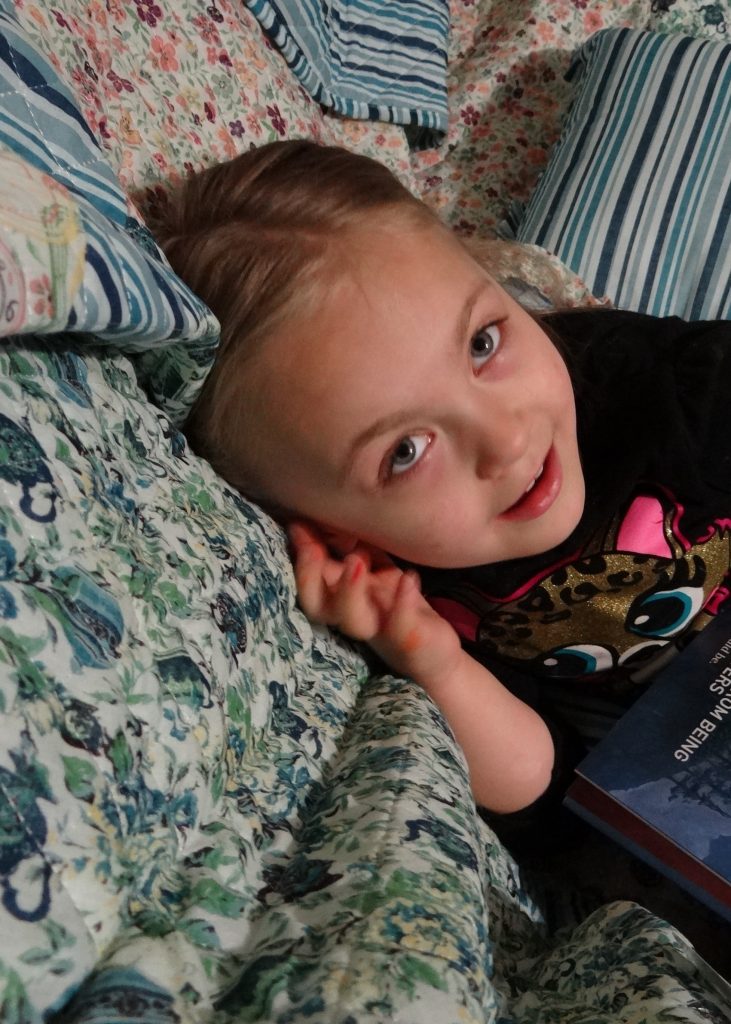 Comfortable reading nook. If you're one of the super lucky ones that have a reading nook in their home, try draping the throw over your window seat or favorite reading chair to help you cozy up with style. Add some pillows for comfortable accessories, and all that's missing is the latest bestseller!
Dining Room Do-Over – you have to have a little bit of sewing skills for this one, but it's totally doable. Chair slipcovers made out of flat sheets bring uniform to the room and disguise mismatched dining room furniture. You could also use a flat sheet to make a table runner or tablecloth without any extra cutting or sewing. Throw a floral centerpiece on top and voila! The colors and patterns will definitely bring a little Spring to your table!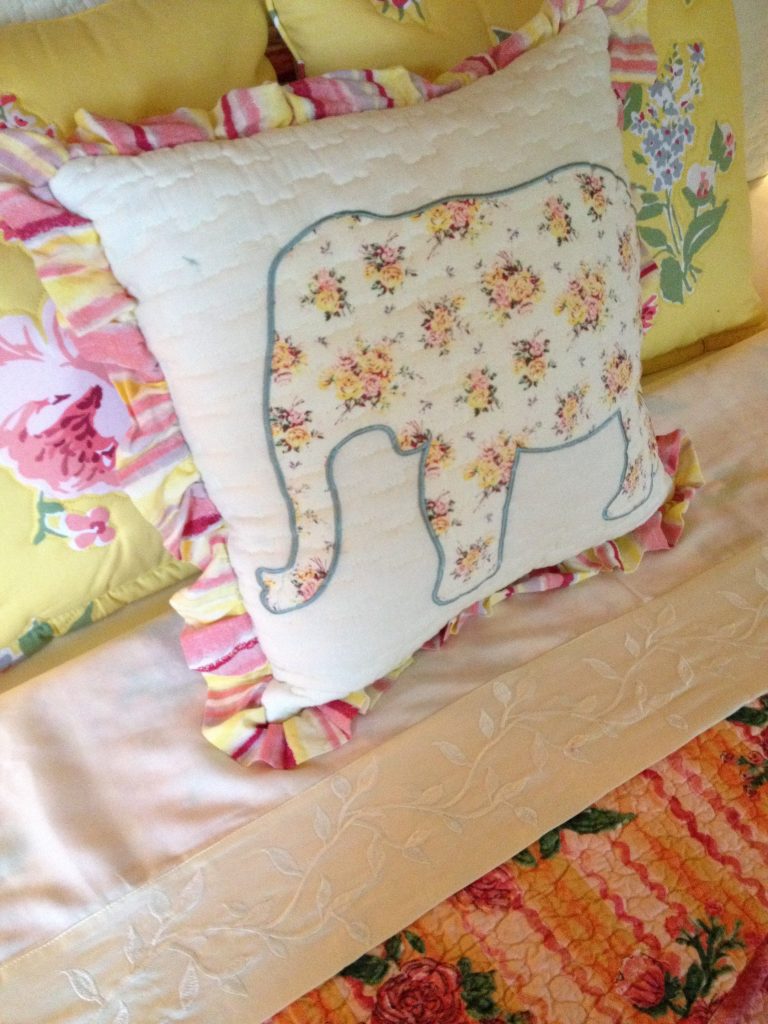 Do you get the urge to redecorate in the Spring? What's your favorite room?
~
ABOUT MADCAP COTTAGE
Step into the Madcap Cottage collection for HSN, where exuberance and charm live in style and comfort. Known for their mélange of whimsical prints and happy hues, the dynamic duo of interior designers John Loecke and Jason Oliver Nixon scours the globe for eclectic finds that color your world with joy.
The Madcap Cottage gents run their firm – an ever-changing design laboratory — from a former pharmacy in the heart of High Point, NC, the hub for American decorative arts. Find the Madcap Cottage-curated selection of vintage and antique finds on One Kings Lane and 1st Dibs. And shop the Madcap Cottage line of bedding, window treatments, and pillows exclusively on HSN and at HSN.com.
A fanciful and free-spirited aesthetic captures a unique point of view that inspires creativity. Reflecting a passion and vitality for design, theirs is a "mad, mad, mad, Madcap world!"
Check out the full MadCap collection for HSN and find additional ideas with the "Inspired Spaces with MadCap Cottage" video.
For more information or to purchase, visit: http://www.madcapcottage.com/hsn/
Special thanks to HSN for sending along a preview of the MadCap collection to inspire our Spring decorating!