Have bag, will travel! This is my basic motto. Of course, there are other things involved, like money, time, weather, etc., but we don't need to get into the details today. Let's talk about this really cute Thirty-One Gifts Fold-Over Weekender bag that makes me want to pack and head out on a road trip this afternoon!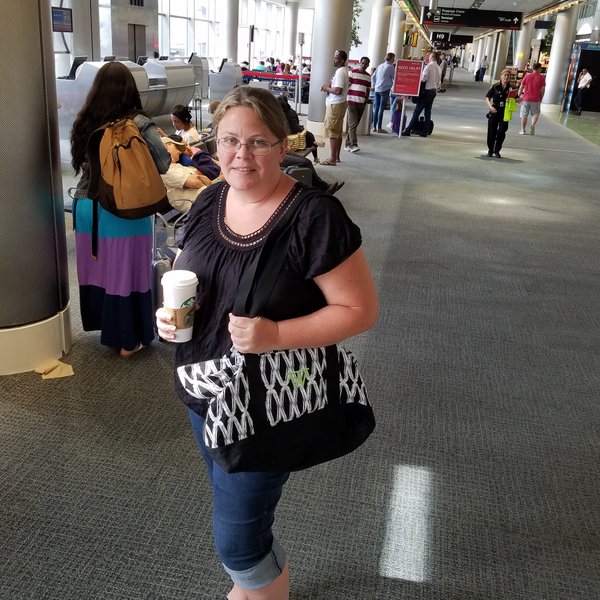 Here's the thing – waaaaay back in high school when duffel bags were a popular alternative to backpacks, I fell in love with them. I used them to carry my sports gear, I used them to carry my books to and from school, and I used them to carry my clothes and things for weekends at friends' houses. Today, my uses for them have changed, but they're still one of my favorite ways to carry a bunch of stuff. However, duffel bags don't have the style appeal they once did. If I showed up at one of the boys' school functions looking like a cheerleader from a homecoming game in 1990 it would probably be the last time they invited me to an event. So, the duffel doesn't make too many appearances.
Thankfully for my kids, Thirty-One Gifts has designed a duffel more appropriate for those of us whose homecoming games are in the past. I reviewed the Black Links pattern with embroidery personalization in Lime green. This durable canvas duffel is transforming the way I tote things! It's really cute!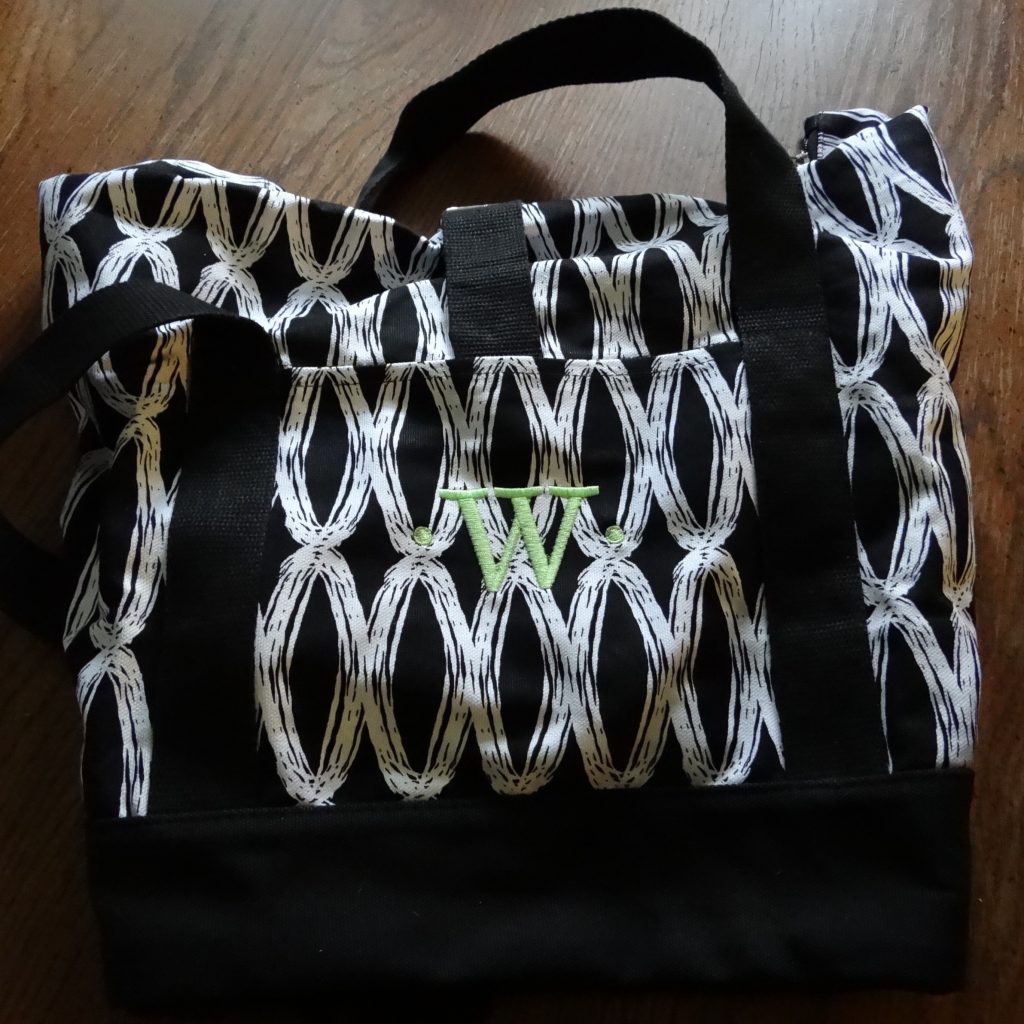 My favorite use for it is to use as a carry-on. Whether on the plane or in the car, it's the perfect size to carry all of my essentials like makeup, toiletries, phone, tablet, batteries, etc.  I have such an array of things in there that if someone saw me unpack they'd think it's a Mary Poppins bag. The dimensions are Approx. 19.25" H (unfolded) x 18.75" L (top opening width) x 9.5"D which means it's also a great size to stow in an overhead bin or even at your feet in the car.
Not convinced this is the duffel you had in high school only better? How about this idea – bring it on a cruise with you! Fill it with things like towels, bathing suits, sunglasses, flip flops, and sunscreen, and enjoy the ship's pool while you wait for your room! The detachable shoulder strap makes it super easy to carry.
Because this bag folds flat, you can also bring it with you empty and bring it home full. It's a great way to tote your souvenirs, extra clothes, incidentals, or even that batch of homemade chocolate chip cookies mom sends you home with when you go to visit.
I love this bag so much that I think I may get a few more to give as gifts. I know a few kids going away to college and a mom that carries a lot of soccer gear that would love it!
What was your bag of choice in school? Did you love a duffel too?