As a general rule, I spend most of the winter missing summer. The first snow is pretty and of course I love Thanksgiving and Christmas, but after the holidays are over, I'm ready to go back to sunny days and gardening. I've actually been putting some thought into making my home more of a summer spot even in the winter, and the Costa Farms Tropical Hibiscus is the perfect plant to do that with.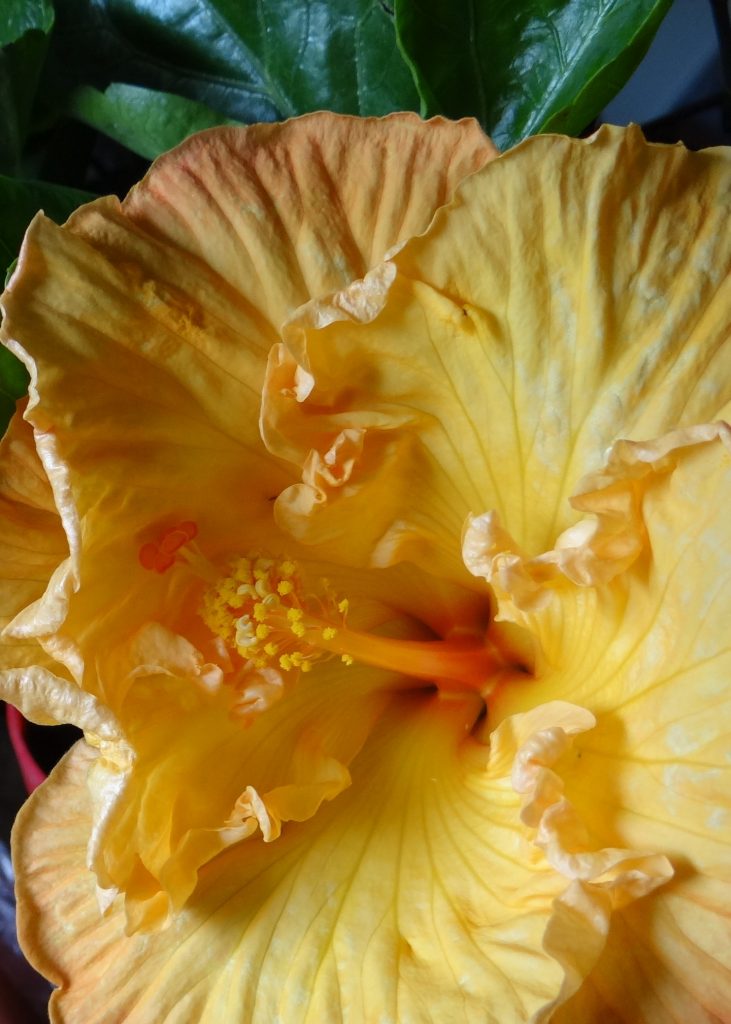 They're so pretty and really do add a spot of sunshine to my world. They're super simple to grow – they require 6-8 hours of sun a day to really thrive, and this particular variety does a great job at brightening up my entire garden! They also attract butterflies, which is the one bug I can never get enough of.
Hibiscus can grow up to 5 feet in the North and up to 15 in the South, so they're a pretty versatile plant. They work in the ground in flower gardens or in containers on patios or balconies. Many people like to plant them around their mailboxes or swimming pools to add a little bit of beauty to an otherwise bland spot.
Once you've experienced the beauty of a Costa Farms Tropical Hibiscus, you'll be hooked!  This little touch of paradise arrives on your doorstep ready to brighten your home.  The sample I received is pictured exactly as it arrived – already starting to bloom and full of lush vibrancy.
Kentucky is not conducive to keeping a hibiscus outside year 'round, so after enjoying on our patio this summer, I'll bring it inside to continue bringing sunshine to our lives. I think this beauty will help ward off the winter blues, too. Nothing relaxes and soothes me quite like nature!
The Tropical Hibiscus are pretty hearty plants and will grow and bloom off and on year round as long as they don't get hit by any frost. Obviously, if you live in a basement apartment this might not work as well, but near a warm sunny above-ground window, these plants will do just fine if you bring them indoors in the winter months.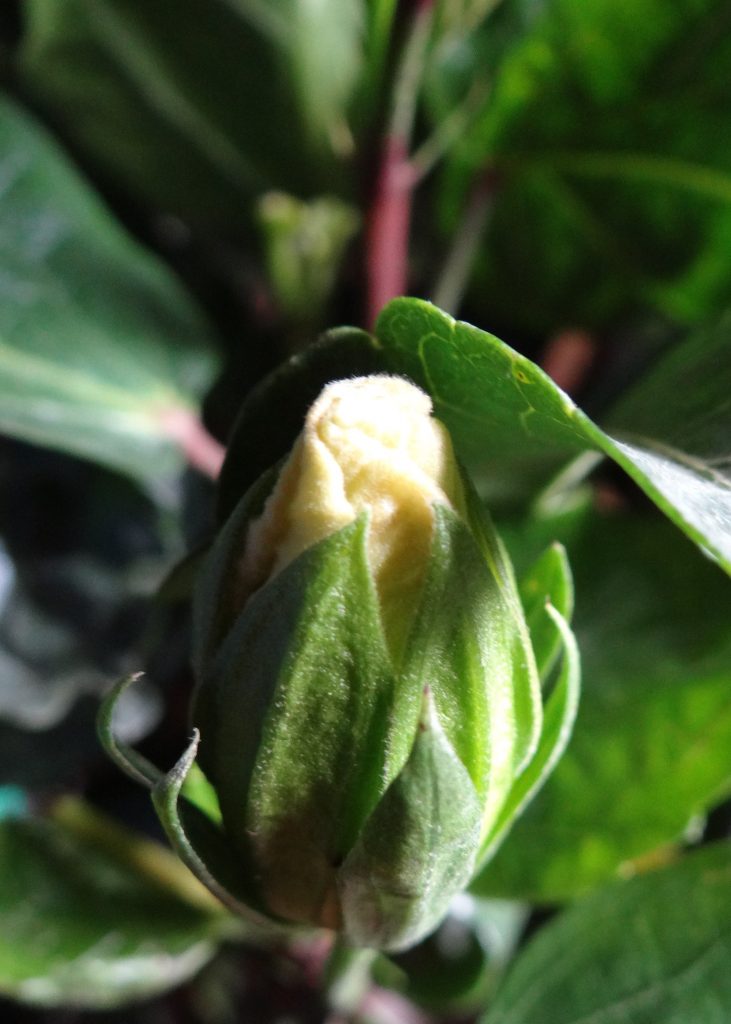 I'm already dreaming up my little winter spot of paradise. I'm going to pick a really sunny window and bring in some brightly colored tropical plants. I'll strategically place them so that they kind of block off other things; like the TV for example. (There's no room for a snowy weather forecast in paradise!) I might even get one of those cool stand-alone hammocks and an umbrella to go with it. I'll sit there and sip lemonade and read a great book – it'll be the perfect spot to unwind after a long day. I can't wait to get started!
How about you? How do you add a touch of paradise to your gardening?