April Showers bring May Mud. I know that's now how it goes, but it sure seems that way sometimes! From my garden's standpoint, rain is awesome! That doesn't really mean I like to slosh around in it all that much though. Good shoes are important for Spring weather and the slippery muck it leaves behind.
The best thing for walking through mud is boots, but we still live in a world where most women's boots lack something, whether it is style or function. I try very hard to find shoes that combine both, and that's what I did with The Muckster II Ankle boot!  They are the go-everywhere, quick-to-slip-on versatile boot that every rural (and urban and suburban) mom needs to handle what the weather tosses at us all year-round!  Grateful to The Original Muck Company for sending a test pair along for review purposes, it's a terrific addition (and incredibly useful one) to my Spring wardrobe.
My initial thoughts?  I really love these boots because they're easy to slip on and go. No one wants to wrestle with their boots early in the morning when they go out to take care of things like watering plants and feeding animals, especially when that often entails crossing over our seasonal creek. They're also great in an emergency. For example, if you have seedlings out in the garden and all of a sudden harsh rains come, you can quickly slip the boots on and go cover them up. The same goes for baby chicks that might be out in the elements. You save a lot of time not having to go through the lacing and looping that usually accompanies putting on your boots.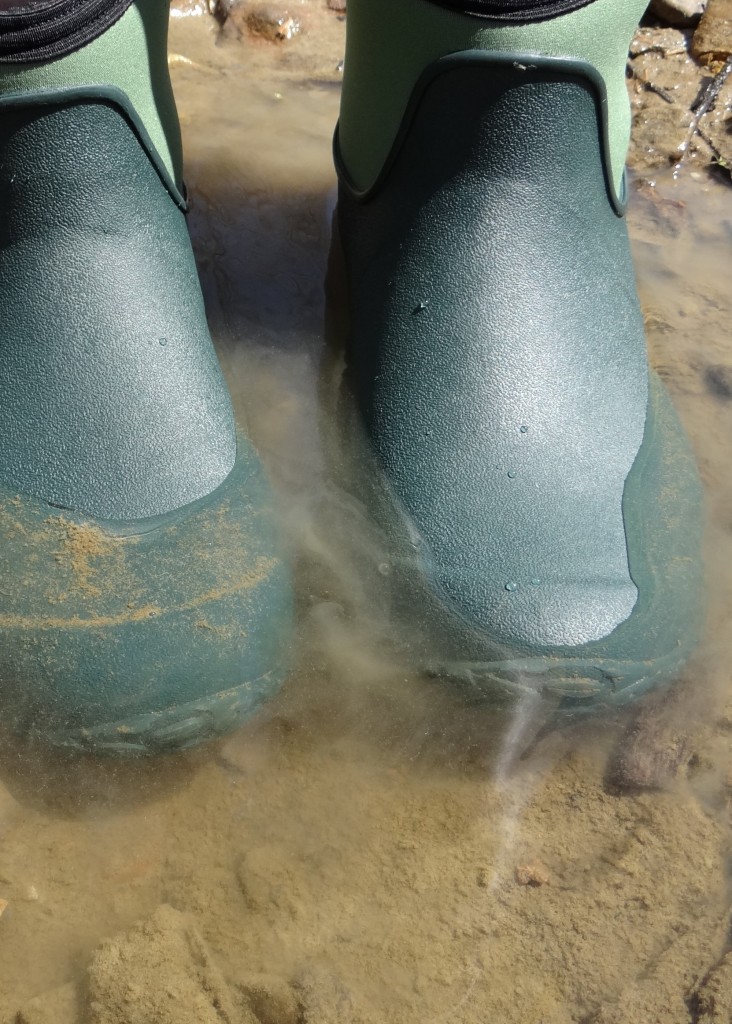 They really are versatile too. I can slip them on in the morning, go feed the chicks, water the garden, feed the dogs, rake the lawn, and come in with warm and dry feet. I've had other boots (and ones with higher price tags!) that leave me slipping and sliding all over wet grass and mud.
The Muckster II boots are very lightweight, which is really a treat as I'm not a fan of big heavy clodhopper shoes. These feel more like sneakers than boots, and that's super helpful when you're trying to get across the field quickly. They also clean up lickety-split– once the mud and yuck dries you simply brush it off. It doesn't stick or stain. Whatever I happen to step in is totally no match for them!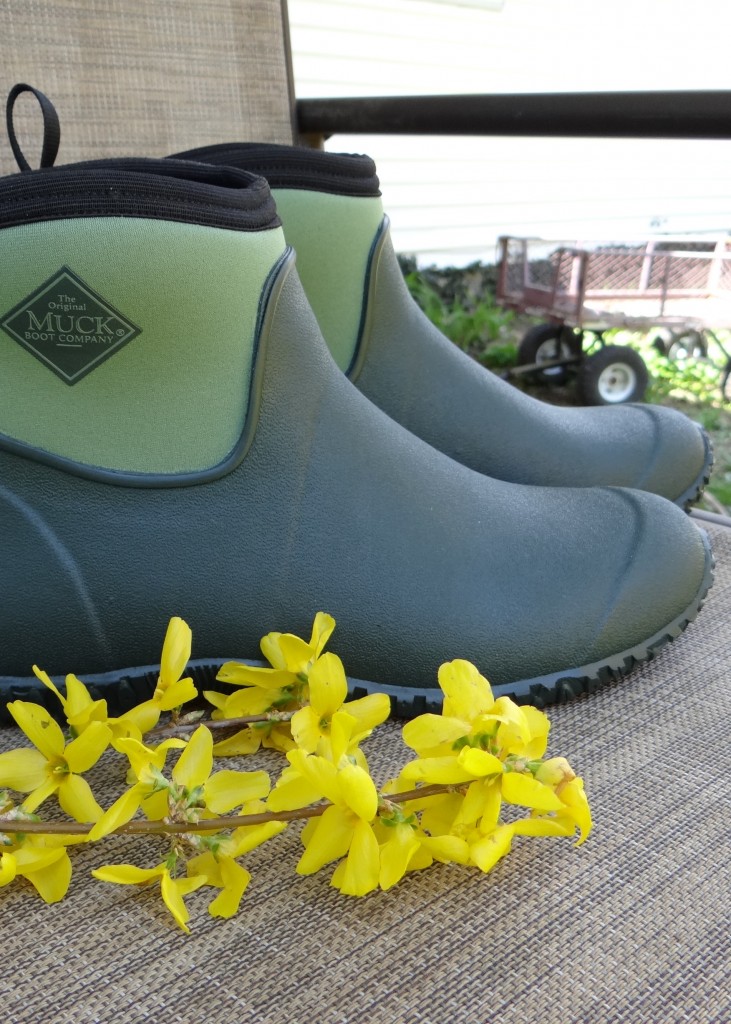 As you can see, they're super cute and pretty fashionable, as well.  They pair great with jeans or even a casual skirt when your errands send you town on a rainy day.  I think they'll quickly become my favorite pair of shoes to bring along when we camp as they are perfect for short hiking trips or for when things get a little messy at the camp grounds.
Green is my favorite color, but you can also get them in Black/Pink, Black/Purple, or just black. I definitely recommend you check them out. I like mine so much that I wonder what I ever did without them!
Learn more about The Muckster II and other amazing The Original Muck Company products, visit http://www.muckbootcompany.com/
Do you have a go-to pair of boots? What do you look for in a quality pair?