Like most women, I enjoy wearing perfumes and scented body products. Consequently, mosquitos and other insects also enjoy the sweet scents of my perfumes and body products, and tend to confuse me with lunch!
With the presence of mosquito-borne illnesses like Zika, Chikungunya, Dengue, and Yellow Fever on the rise, the need to repel insects has become even greater. Many women are being forced to forgo the pretty scents that attract insects and opt for the not-so-attractive but functional smell of bug spray. This is especially true for those of us who live in more rural areas where the little buggers (see what I did there?) are more prevalent.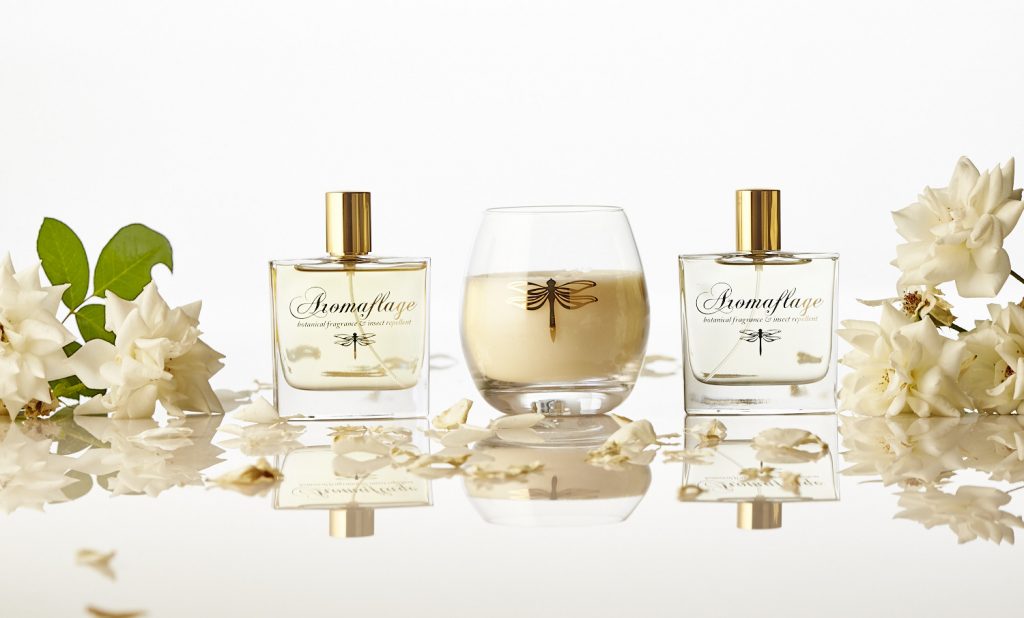 Wouldn't it be awesome if there was an insect-repelling fragrance? Guess what? There is! I was thrilled to find out about Aromaflage! I really love this concept.
Aromaflage comes in two scents – Aromaflage and Aromaflage Wild. Each one of them is made from natural, botanical essential oils that have been proven over and over again to repel insects just as well as products containing 25% DEET. This is great news for those who spend a lot of time outdoors and feel like they're mosquito magnets. It's also really nice for people that prefer not to spray themselves with chemicals. If I can find something natural that works as well, I'm all for it.
I love the smell of these products. Aromaflage smells like citrus, cedarwood, and vanilla, and Aromaflage Wild smells like spruce, cardamom, and cedar wood. Wild is a little spicier than original Aromaflage blend, but both smell very nice.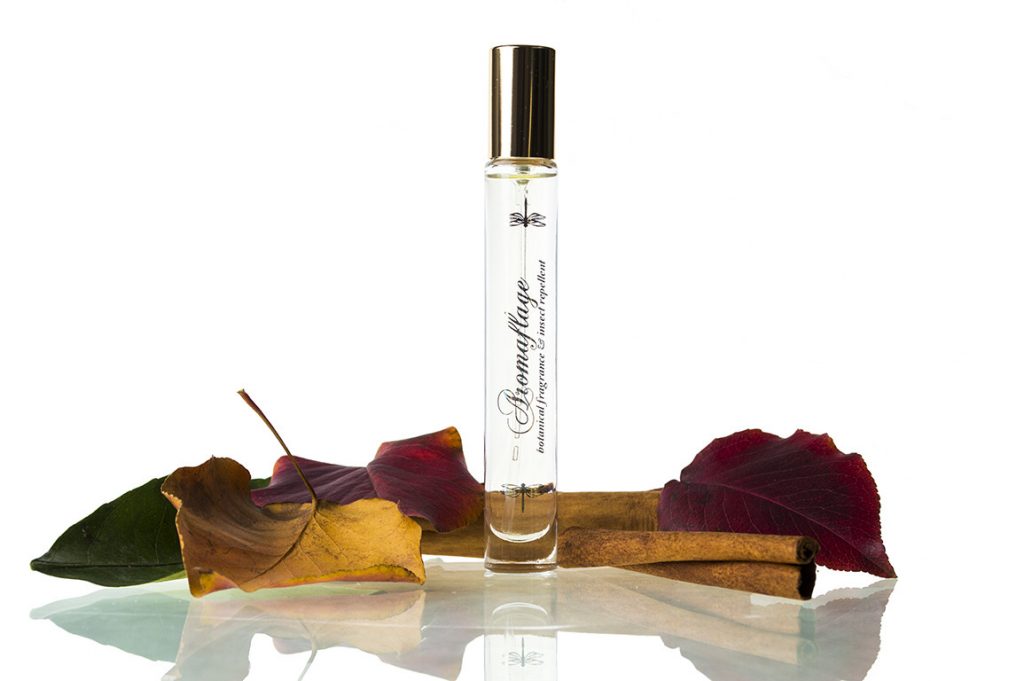 Aromaflage comes in two different sizes – 8ml and 50 ml. The smaller size is so portable and easy to carry. I just keep it in my handbag for whenever I'll need it. The larger size is perfect for home use. Aromaflage also carries a perfumed bracelet that I didn't try out but would love to soon. The ceramic jewel is much prettier than the insect repelling rubber bracelets I've seen.
These scents aren't just wearable, however. Aromaflage is also available in candle form. I particularly like the size variations; sizes run from 7.5 ounce reusable wine tumbler candles to 78 ounce candles with 9 wicks. It's a beautiful, and purposeful way to adorn your outdoor tables when entertaining this summer! They're very attractive and add to the ambiance.
I'm really enjoying the Aromaflage products and can see many uses for them. I love how they make it so easy to combine beauty and functionality.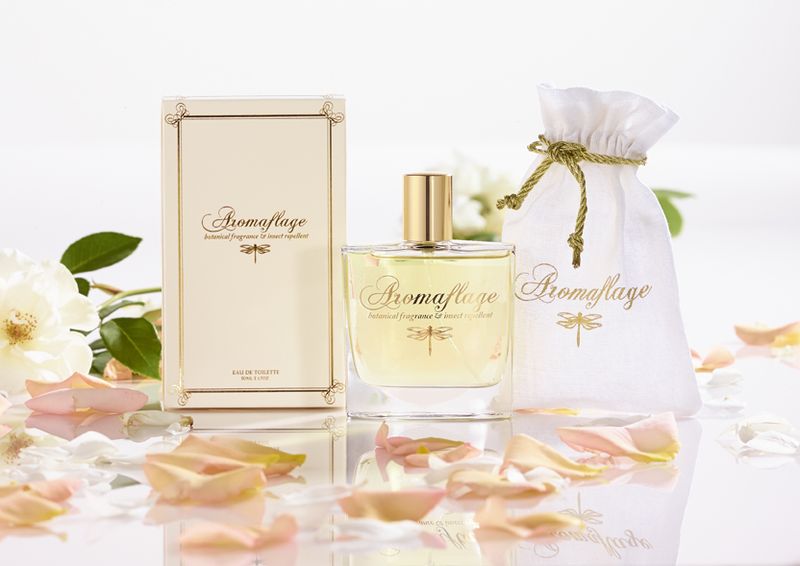 Have you heard of Aromaflage yet? What do you think of the concept?