When I was first invited to THE JUNGLE BOOK red carpet premiere event, I really wasn't sure what to expect.  How exactly would they translate this favorite classic cartoon to live-action film?  I worried a little that the CGI animals could possibly disrupt the viewing experience and that the original story line might go a bit flat without all the music and colorful chaos of the original animation.  From the second Mowgli appears on the screen, running through the jungle with his wolf brethren, all concerns washed away as I was transported by the magic of Disney and seemless excellence in CGI technology!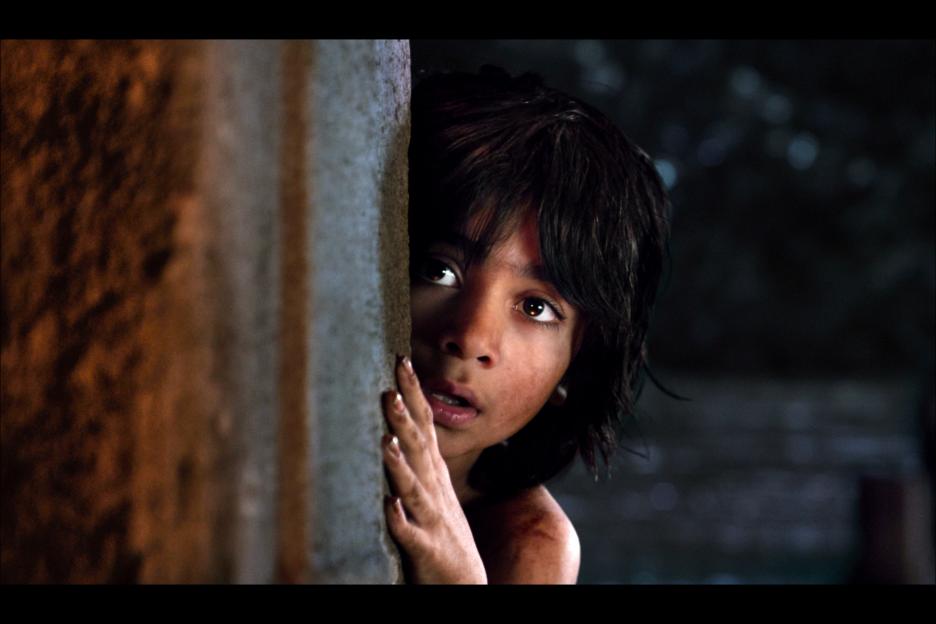 Truly, there are many, many reasons why seeing THE JUNGLE BOOK film should be top on your to-do list this weekend, but I thought sharing my top 10 would help motivate and get you to the theater a bit faster than detailing them all (plus, don't want to give away any spoilers for the film!)
One extra tip: I highly suggest seeing the movie in 3D if you have the opportunity to, this film lends itself very well to 3D technology and I found that watching it this way made me feel like I was in the jungle with the characters!
Rural Mom's Top Reasons To See THE JUNGLE BOOK movie today!
#1.  There's a goal that every filmmaker attempts to achieve, it's the audience suspension of disbelief – when we leave the realities of the world behind us and immerse ourselves into the film which, in our subconscious mind, becomes our new reality.  THE JUNGLE BOOK has hit this sweet spot of surrealism where our imaginations lead the way willingly along Mowgli's journey, not questioning once whether the scenery or animals we are enchanted by truly exist off screen.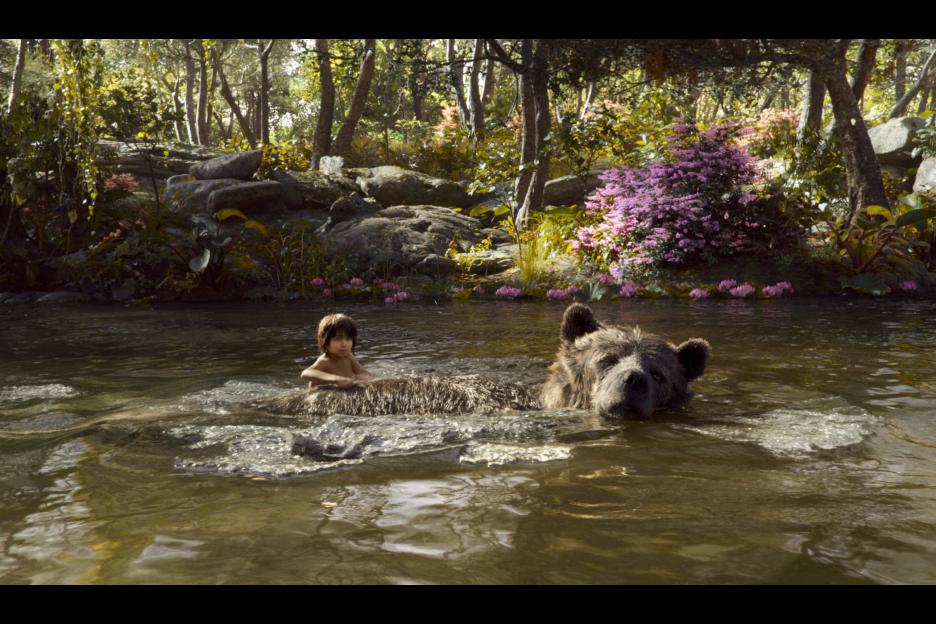 #2.  Newcomer Neel Sethi as Mowgli is simply so well suited, you may question whether he was born and raised specifically for this role.  Seriously, if you ever once imagined cartoon Mowgli springing to real life, you imagined Neel Sethi.  He is absolutely perfect for and highly convincing in his debut!
#3.  Bill Murray, Bill Murray, Bill Murray.  You kind of really don't need to say more than his name to know that his genius voice talents lent to Baloo give the film both hilarious and endearing qualities.  This comedian/actor is a legend for good reason.  Baloo has always been my favorite character in THE JUNGLE BOOK, but now, even more so!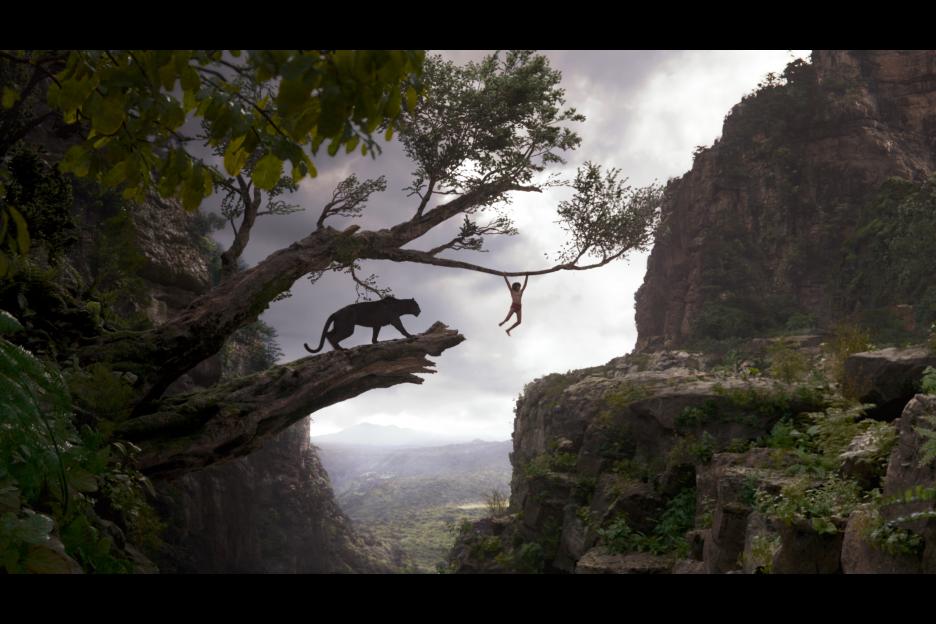 #3.  Stunning visuals.  I'm still in awe that this film was not really filmed in a jungle somewhere in India.  The visuals are breath-taking and have such an amazing photo-real quality to them.
#4. The Voices are perfectly matched and suited for each character in the film.  You'll love hearing plenty of your favorites like Ben Kingsley as Bagheera, Idris Elba as Shere Khan, Lupita Nyong'o as Raksha, Scarlett Johansson as Kaa, Giancarlo Esposito as Akela, and Christopher Walken, who helps give King Louie a whole new point-of-view!  Check out this featurette below to get a glimpse of how magnificent each is in their role:
#5.  The heart-warming story.  Kipling's "The Jungle Book" is a timeless story.  For good reason it remains a classic today along with the animated Disney adaptation.  The new film propels the story into a modern-day world that will soon become a beloved classic tale for our generations to-come.  Taking the best of the both the novel and its animated predecessor, THE JUNGLE BOOK is a refreshing take on this wonderful coming-of-age tale that celebrates family at its heart.
#6. Tunes that you love to love!  As the new live-action film is not created in the way the animated musical was, some of your favorite songs from the cartoon original have been incorporated in a surprising and charming way.  I won't give any spoilers away, but you can expect to hear a few of your favorites and will be delighted when they magically weave their way into the film.
#7.  There are PANGOLINS!  Pangolins, you say?  What are they?  Thanks to THE JUNGLE BOOK the world will soon be enamored with this unique. scale-covered mammal with a long, sticky, tongues.  In real life, the species is facing extinction.  After you fall in love with the Pangolin (because you surely will!) you can help the efforts to save them by visiting http://www.ifaw.org/
ABOUT THE FILM: Directed by Jon Favreau ("Iron Man"), based on Rudyard Kipling's timeless stories and inspired by Disney's classic animated film, "The Jungle Book" is an all-new live-action epic adventure about Mowgli (newcomer Neel Sethi), a man-cub who's been raised by a family of wolves. But Mowgli finds he is no longer welcome in thejungle when fearsome tiger Shere Khan (voice of Idris Elba), who bears the scars of Man, promises to eliminate what he sees as a threat. Urged to abandon theonly home he's ever known, Mowgli embarks on a captivating journey of self-discovery, guided by panther-turned-stern mentor Bagheera (voice of Ben Kingsley), and the free-spirited bear Baloo (voice of Bill Murray). Along the way, Mowgli encounters jungle creatures who don't exactly have his best interests at heart, including Kaa (voice of Scarlett Johansson), a python whose seductive voice and gaze hypnotizes the man-cub, and the smooth-talking King Louie (voice of Christopher Walken), who tries to coerce Mowgli into giving up the secret to the elusive and deadly red flower: fire. The all-star cast also includes Lupita Nyong'o asthe voice of the fiercely protective mother wolf Raksha, and Giancarlo Esposito as the voice of wolf pack's alpha male Akela. "The Jungle Book" seamlessly blends live-action with photorealistic CGI animals and environments, using up-to-the-minute technology and storytelling techniques to immerse audiences in an enchanting and lush world.
For more information on THE JUNGLE BOOK film, visit the official website: http://movies.disney.com/the-jungle-book-2016
Be sure to continue to follow my coverage via @ruralmoms (Twitter) @Barb_Webb (Instagram) – look for the#JungleBookEvent hashtag.
THE JUNGLE BOOK opens in theaters everywhere in 3D, RealD 3D, and IMAX 3D TODAY, April 15th!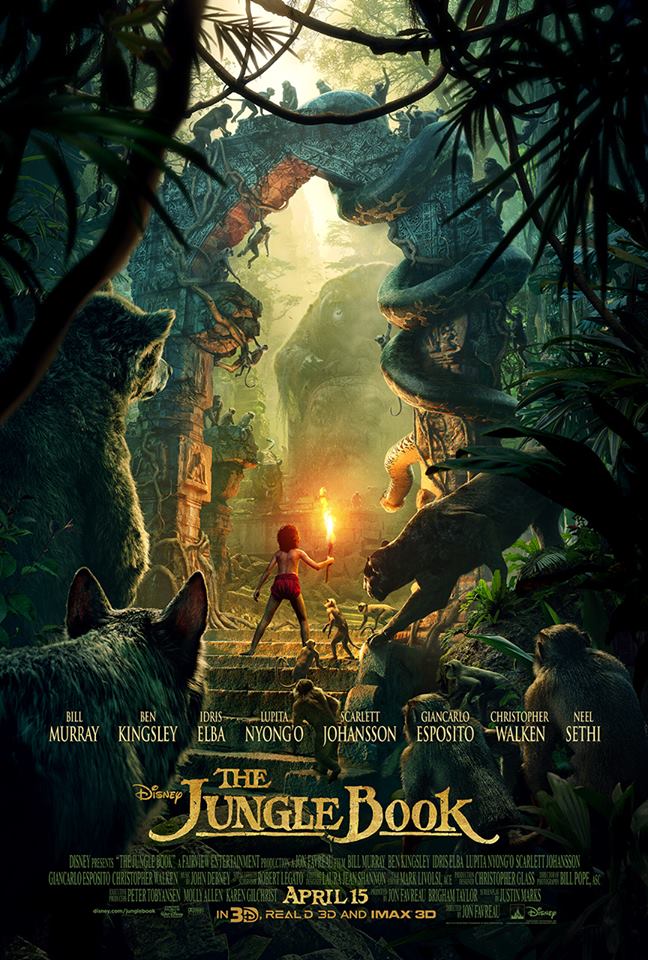 Disclosure: I attended the #JungleBookEvent My expenses were covered by Disney. All opinions are my own.