Even though we raise chickens, my kids are not big fans of hard-boiled eggs.  When they were little, we decorated them anyway because they love the activity so much, but wound up giving most of them away to friends and family.  Now that they are older, I still put together Easter baskets for them, but to me, they look so empty without a colorful decorated Easter egg in them.
This year, orange is the new Easter egg in our home as I found a super fun alternative, I'm decorating Wonderful Halos – they are the perfect size and shape to fill in our Easter baskets and I know my sons will get a kick out of the idea!  (Be sure to scroll down for some additional fun ideas for decorating your Easter with orange – and for some amazing recipes, too!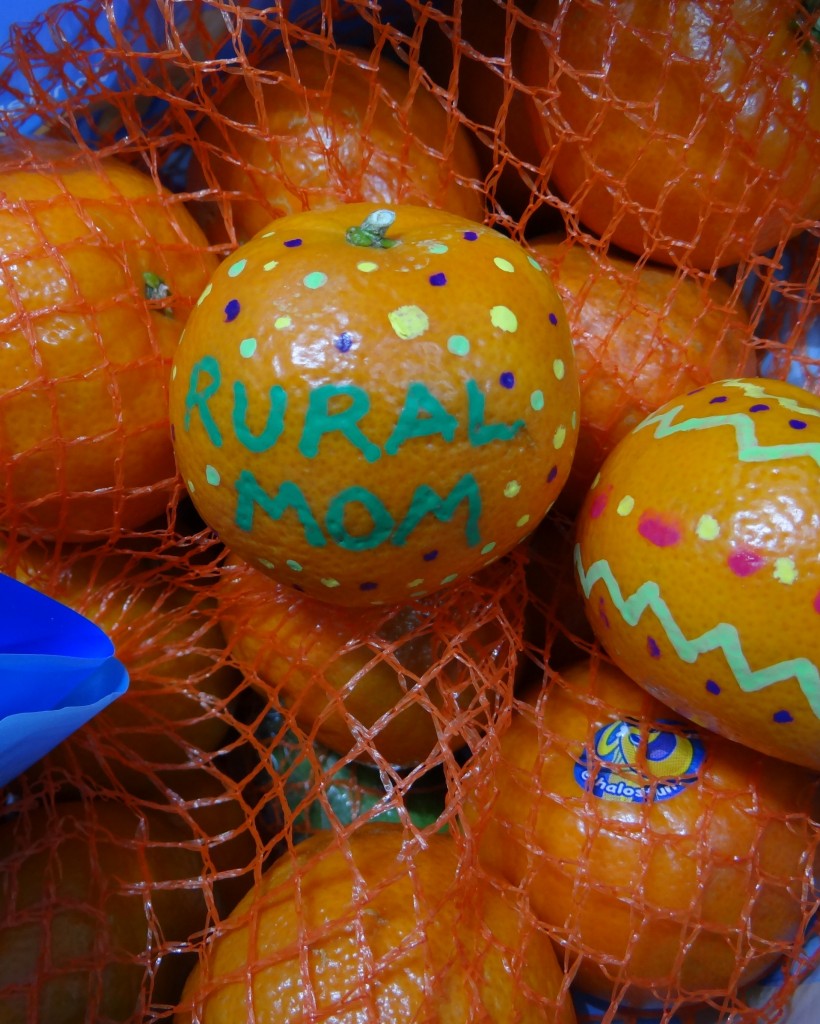 The folks at Wonderful Halos sent a few samples over and I decorated a few with (food-grade safe) paints to see how they would turn out.  I'm sure you'll agree, they look super cute and will be fun additions to our Easter celebration.  I'll feel a whole lot better about adding them into our Easter baskets, too, as a healthier alternative to candy.
Wonderful Halos mandarins are seedless and easy to peel, so they can be enjoyed straight out of the Easter basket on Easter morning.  With about 50 calories and a good dose of Vitamin C, these non-GMO goodies will be finding their way to my Easter basket, too!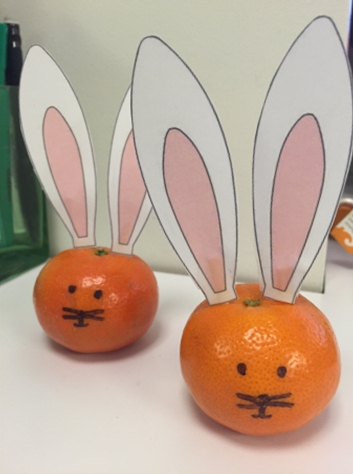 Another idea the Wonderful Halos team shared with is this clever Easter bunny one (picture above) which uses a simple bunny ear design and sticks to help hold them up.  Alternatively, you could also use foam board or cardboard ears and use a little food-grade safe glue to hold them on.  They would make fabulous table decorations and could easily be used as edible place-cards for your Easter table, too…
…which I also discovered that the Wonderful Halos I painted fit perfectly in our table egg holders, so I'm going to lighten things up this year and use them as name cards for our guests, too.  I think everyone will be surprised and will think it's a A-plus idea!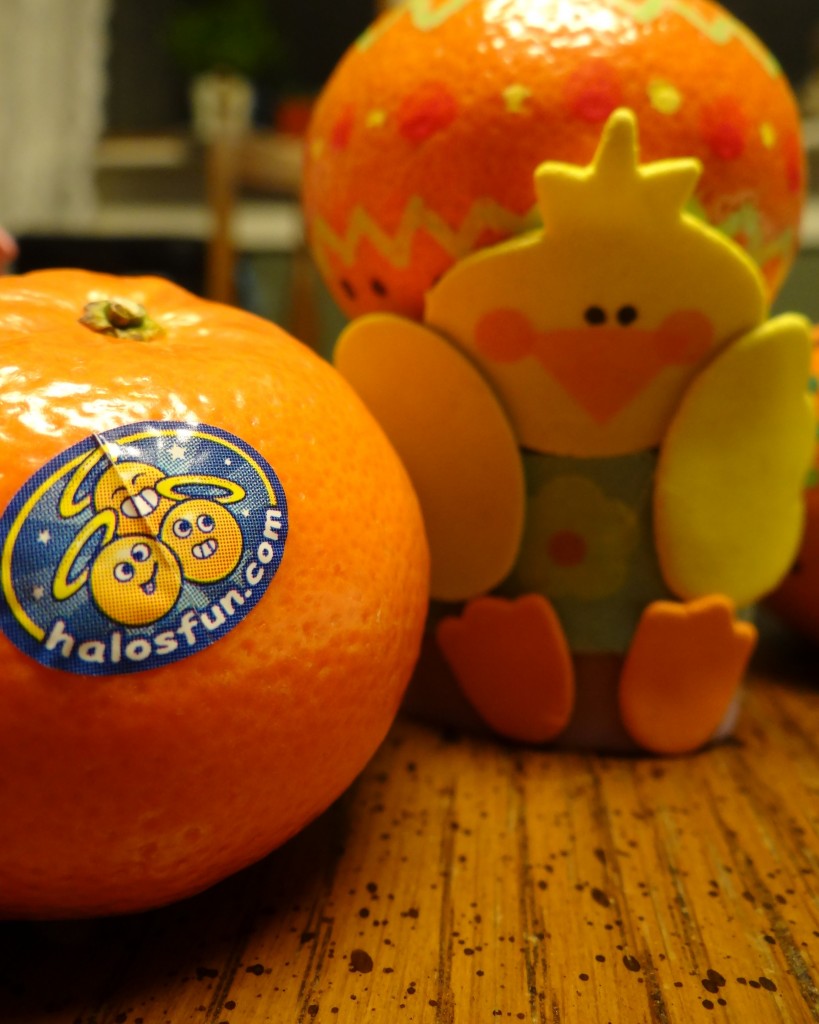 Here's are more clever ideas to spark your imagination.  Halos make it easy to swap in the orange!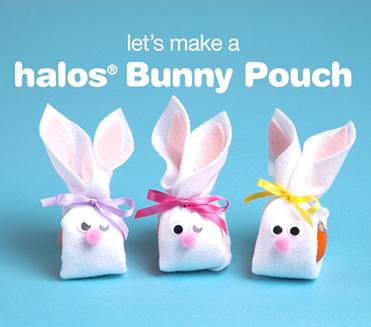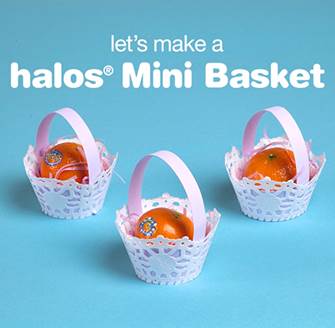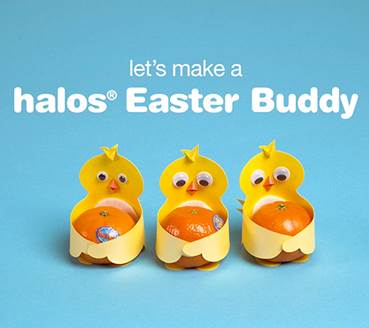 Want to jazz up your Easter table more?  Check out these delicious Wonderful Halos recipes including a Mandarin and Chicken Quinoa Bowl and Mandarin Prosciutto Bruschetta Bites:
Will you be incorporating fun new traditions or healthier ideas into your Easter celebrations this year?