Maybe it's because we live in the middle of the Daniel Boone National Forest elbow to elbow with wildlife or maybe it's just because we love watching the antics of crazy-cute animated animals, whatever the reason, our whole family loves enjoying the Open Season films!  Now, in celebration of Open Season's 10th Anniversary, Sony Pictures Animation presents an all-new animated movie, OPEN SEASON: SCARED SILLY, on Blu-ray™ Combo Pack and DVD. Thanks to our partnership with Sony Pictures Home Entertainment, we have the inside scoop on this film plus a fun giveaway for you, too.  Read on!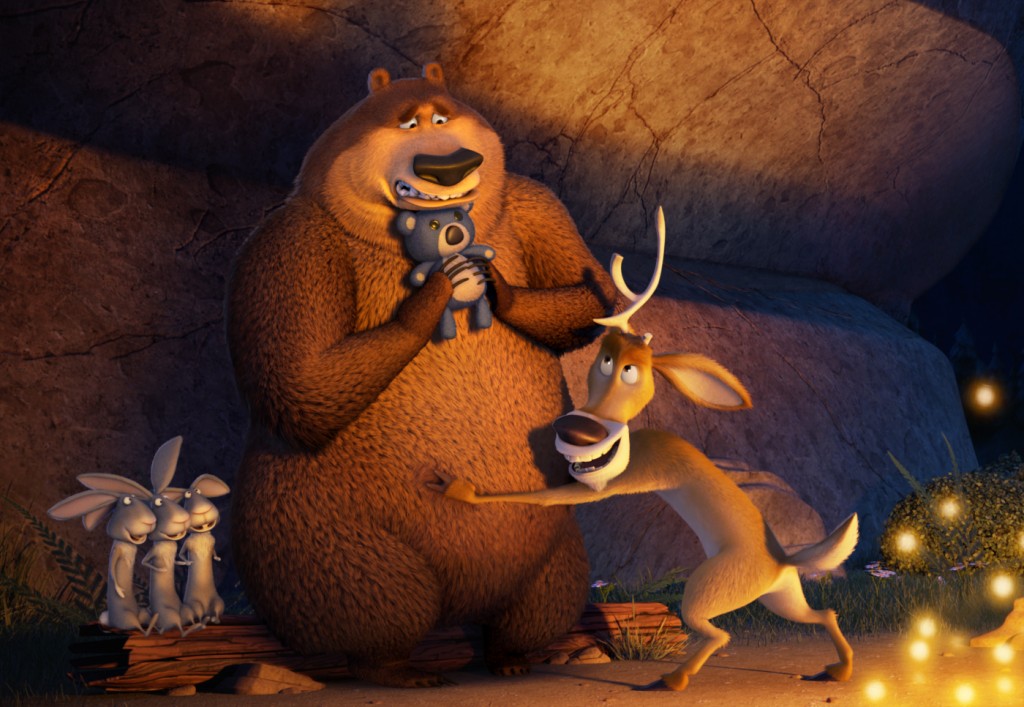 Look at him, he's a doe, he's a buck. He's a DUCK? Elliot and all his zany antics are back to keep us in stitches with this hilarious addition to the Open Season series.  It's an all new story, but the same lovable friends we adore.  This time, the gang has to confront a new danger in the woods that jeopardizes their freedom and their home.  In true woodland fashion, they face one mishap after the other discovering the strength of friendship and facing down their fears along the way.  It's a film the entire family will enjoy time and time again.
My sons love watching the mayhem unfold and enjoying laughing along with their favorite characters.  I love that the movie has heart and some very important life lessons and an underlying respect for our animal friends.  If you've been hanging around Rural Mom for any length of time, you know that our farm animals are family around these parts and we strive to live copacetically with our own woodland pals.
Take a peek at what's in store for you and your family in OPEN SEASON: SCARED SILLY…
SYNOPSIS: Elliot, Boog and all your favorite woodland creatures are back in a brand new, comedy adventure, OPEN SEASON: SCARED SILLY. When a case of mistaken identity leads both humans and animals to believe there is a monstrous werewolf on the prowl in Timberline National Forest, former hunter Shaw seizes on the opportunity to re-open open season. With Shaw on the loose and all the animals at risk, it's now up to Boog, Elliot, and Mr. Weenie to face their fears, track down the elusive werewolf, and get open season closed permanently.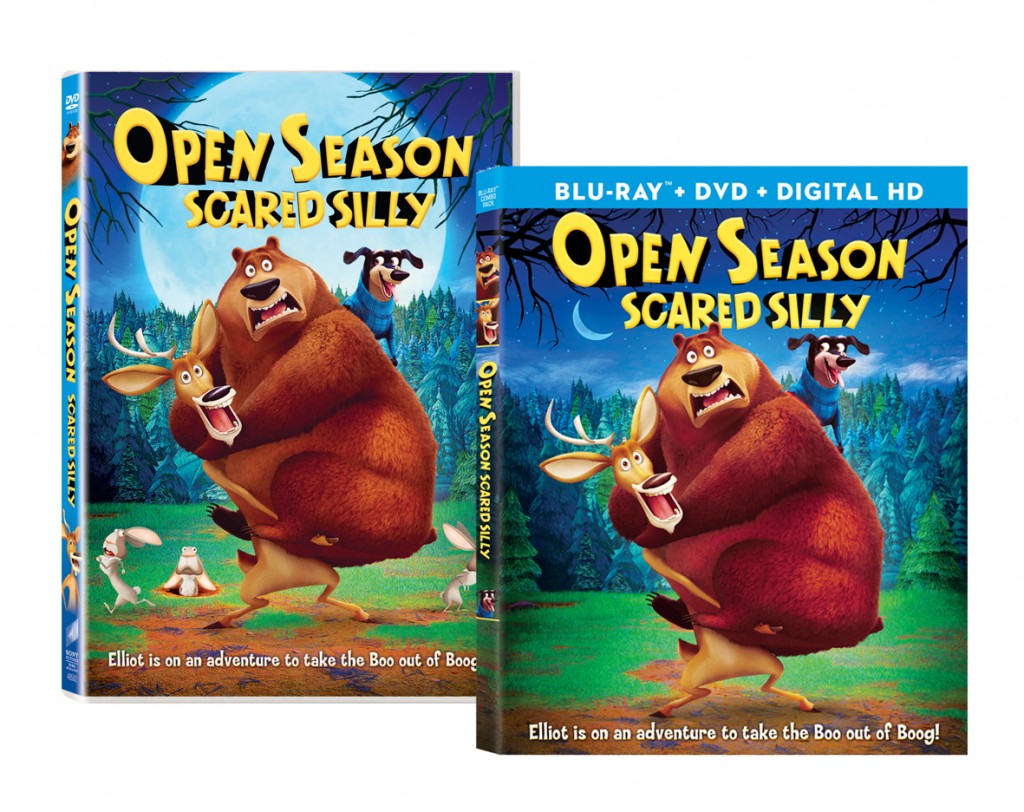 The Blu-ray™ and DVD releases are also packed with bonus materials including all-new featurettes, bloopers, a director's commentary track, and an Inside Sony Pictures Animation profile of director David Feiss.
Blu-ray™ Combo Pack includes:
· Stepping into the Spotlight – Mr. Weenie's Process
· Blooper and outtakes
· Scaredy Pants: The Fears of OPEN SEASON: SCARED SILLY
DVD and Blu-ray™ include:
· OPEN SEASON Super Speedy Re-Cap
· Feature Commentary with Director David Feiss
· Director profile – David Feiss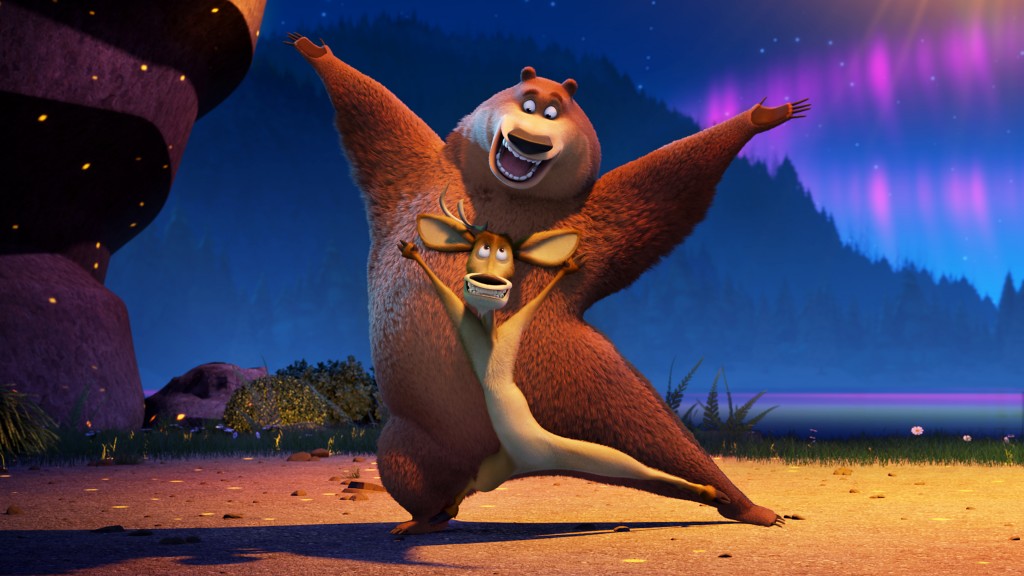 Are you ready to have a great family movie night?  You can purchase OPEN SEASON: SCARED SILLY on Amazon and Walmart.com today!
For more information, visit the Official Site, Like 'Open Season' on Facebook, and follow Sony Pictures Animation on Twitter and Instagram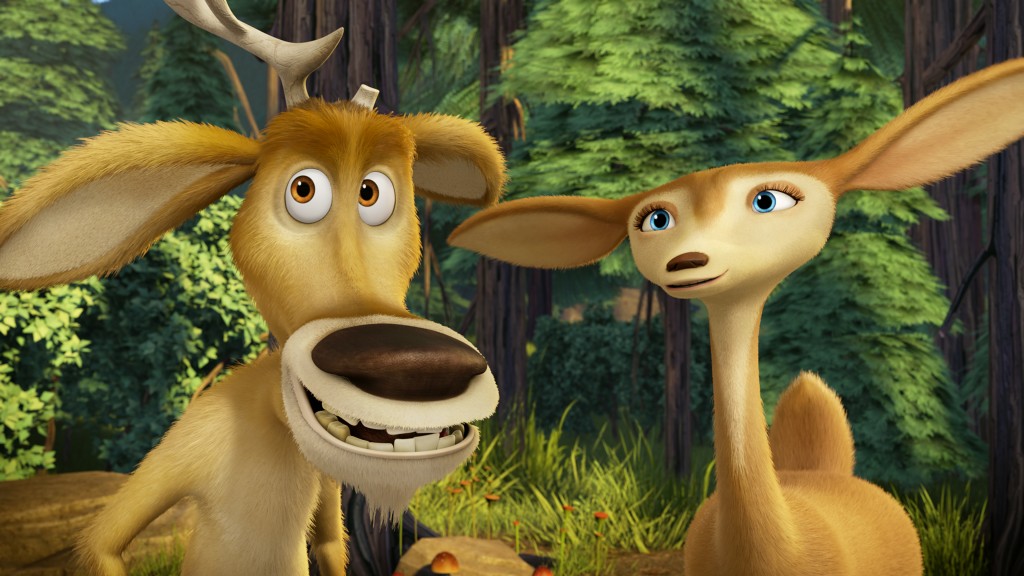 WIN IT! 
One (1) Rural Mom reader will win and OPEN SEASON: SCARED SILLY Prize pack that includes:
$25 Visa Gift Card to plan your next family adventure
Copies of OPEN SEASON 1, 2, and 3 (3 DVDs)
Prize pack valued at $55
Open to US mailing addresses only
Prizing courtesy of Sony Pictures Home Entertainment
ENTER via the Rafflecopter below: