I've always considered Valentine's Day as a day to not only celebrate my love for my significant other, but also for my family and friends.  Of course, it's important to express our love each and every day, but Valentine's Day does gift us a wonderful reason to do a little extra!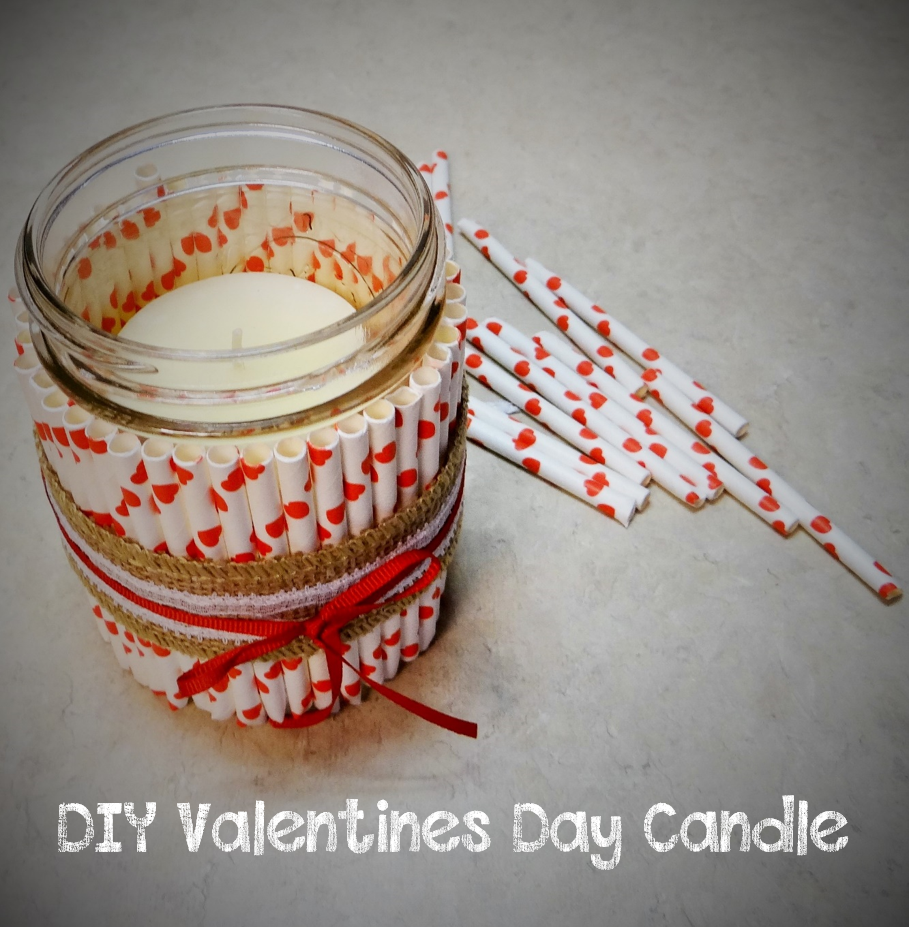 It's easy to grab a few heart-shaped candies and make a few cards to get my message across but a lot of our elderly neighbors are on restrictive diets and I know our sons' teachers appreciate practical gifts as they often get inundated with sweet treats.  So, each year I try to come up with a little special something, like this pretty Valentine's Day Mason Jar Candle craft, to brighten their day without breaking my budget.  Each of these candles costs about $3 to make (especially if you pick up the items at a discount store or dollar store!)  I hope you find some inspiration from this idea to create you own Valentine's Day Mason Jar Candle craft magic!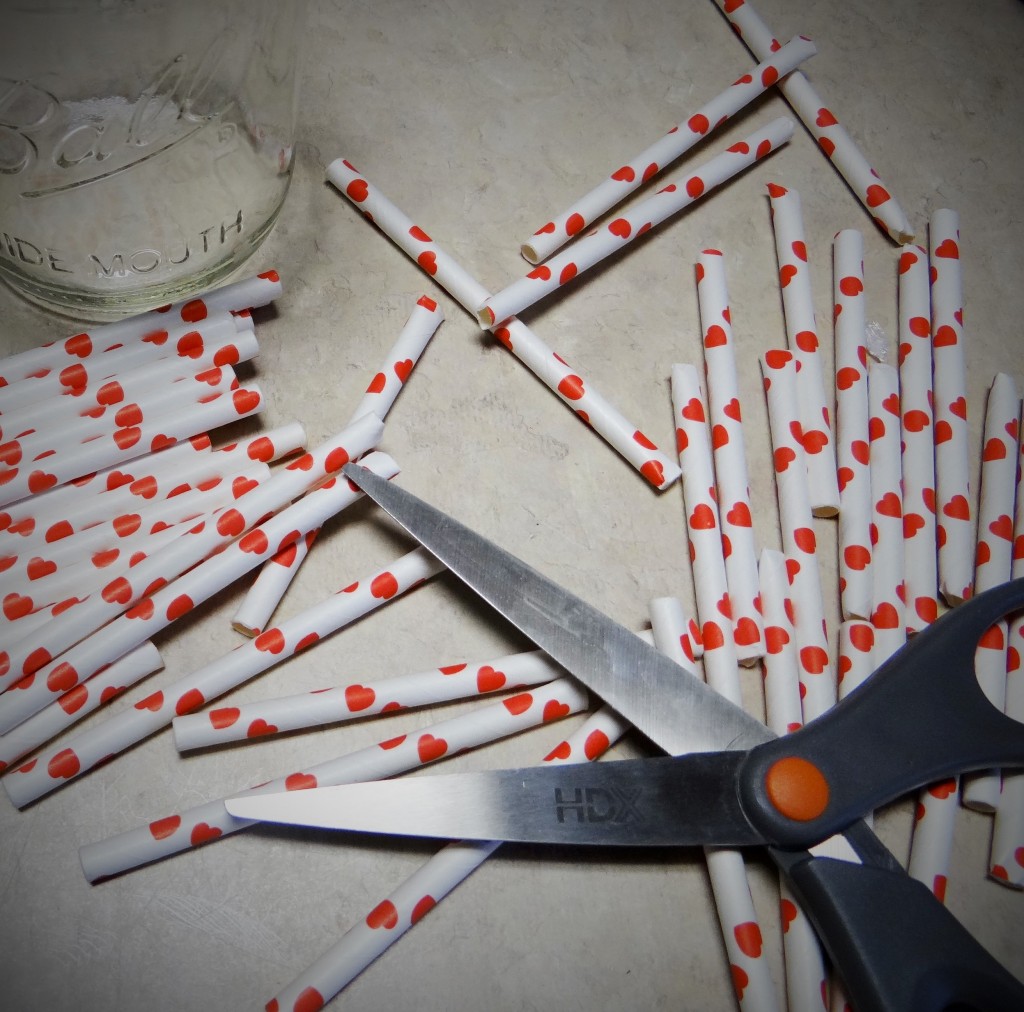 Valentine's Day Mason Jar Candle
Materials Used:
1 Ball® 16 oz Pint Wide Mouth Jar
1 package of Valentine's Day print straws
Craft glue (or hot glue or double-sided tape)
Ribbon
1 small pillar candle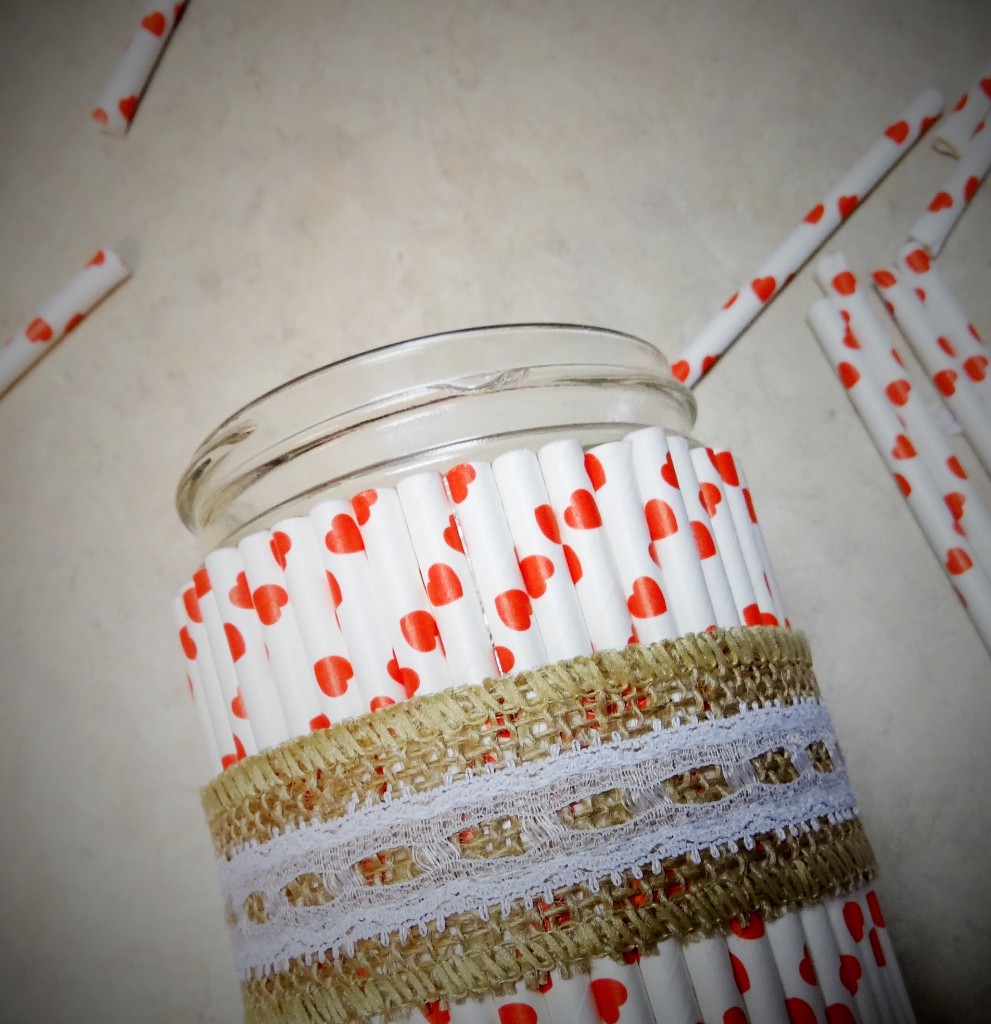 Directions: 
The first step is cut the straws in half.  This will make them long enough to cover the jar, but leave enough gap space to leave the rim open.  This serves a dual purpose.  It will allow you to still put a lid on the jar for storage (if desired) and also keep the candle flame away from potentially charring or igniting the straws.
Using craft glue, adhere the straws length-wise around the base of the jar (as pictured.)  If you prefer to have a temporary decoration (this is handy for home use and switching the straws out seasonally – for example, using shamrock-printed straws for St. Patrick's Day) use double-sided tape to adhere the straws to the mason jar.  All glue to dry prior to next step.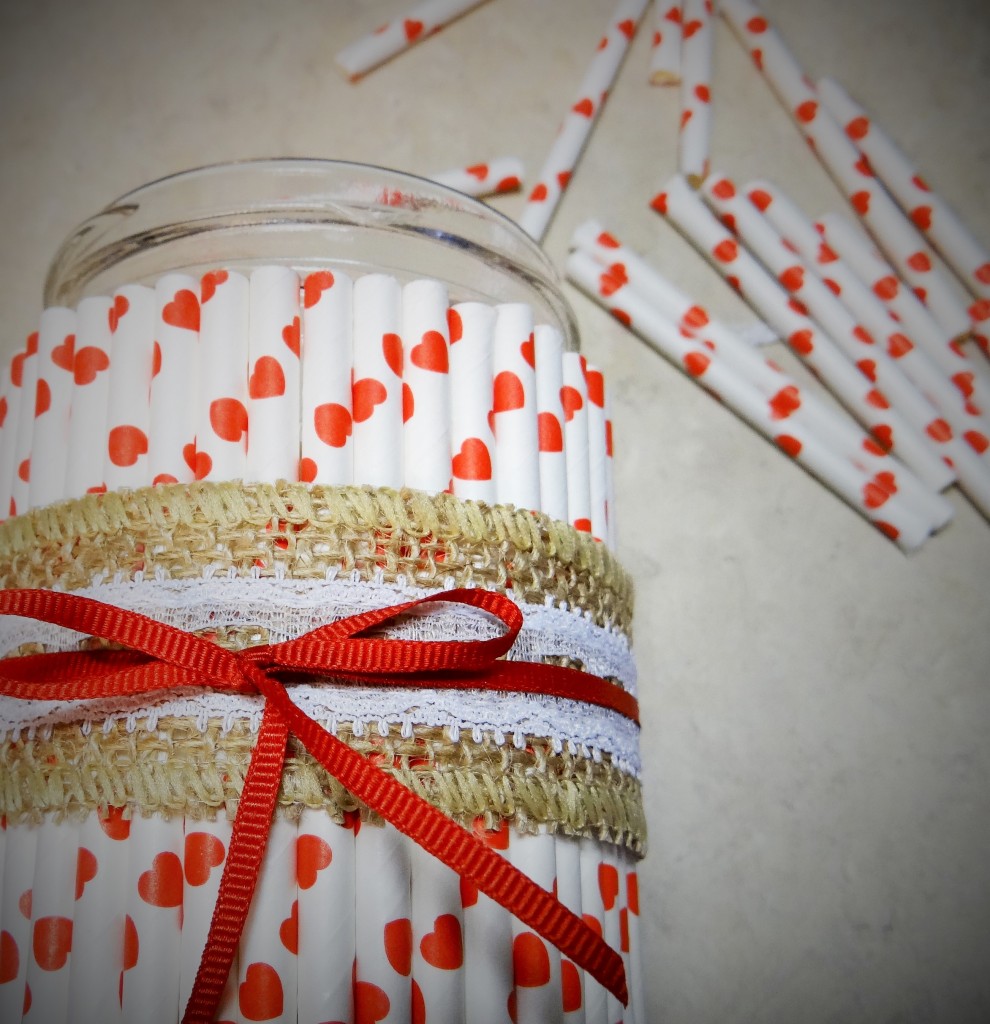 Next, cut a length of ribbon long enough to circle the jar with a slight overlap (as pictured.)  Use craft glue to adhere the ribbon ends together. For my jar, I used a wide ribbon to circle the jar and then used a separate thin ribbon as a second layer to add a bow embellishment.
Insert pillar candle and viola!  You have a lovely Valentine's Day Mason Jar Candle ready to gift!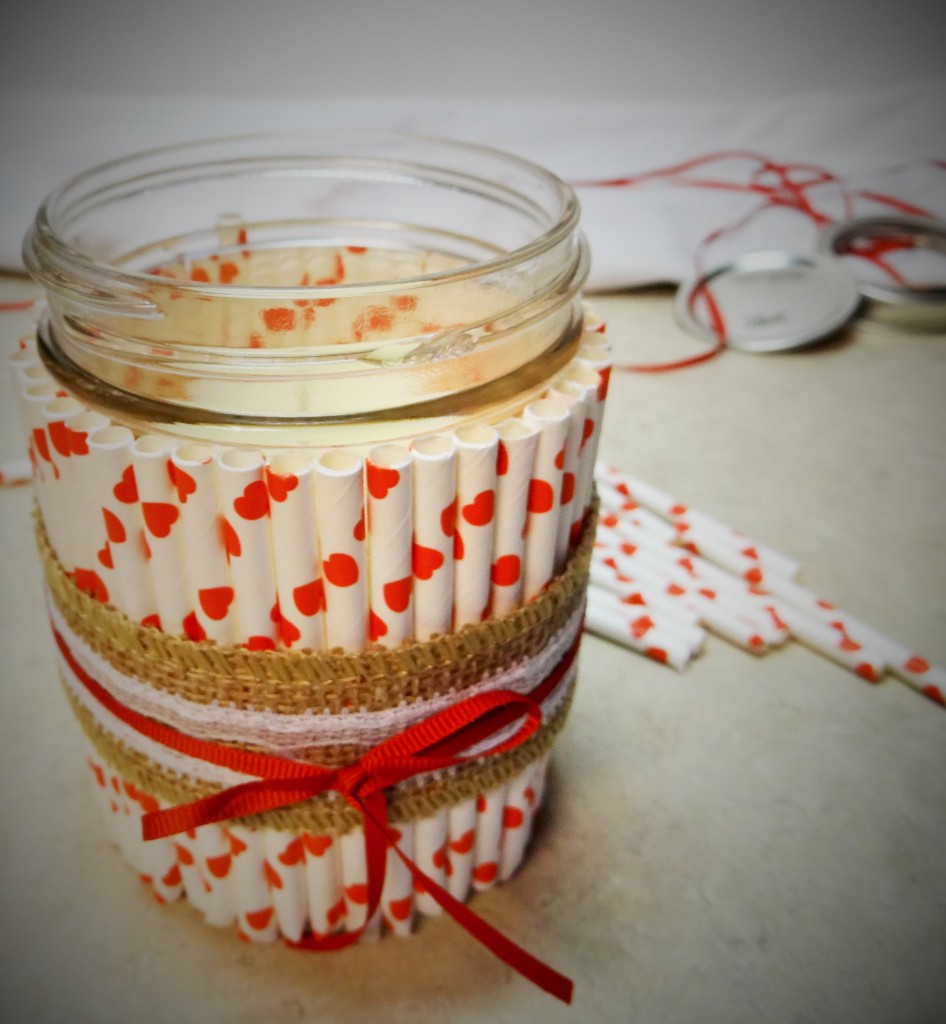 This craft is super easy but the results are beautiful!
Do you have a favorite quick and easy Valentine's Day craft project you love to gift?