Today, I'm sharing my thoughts on work-life balance and a sneak peek of the upcoming NINE LIVES movie in this post sponsored by EuropaCorp.
While I know our farm cats really don't have nine lives, it sure seems like they do! They've been in many close-call situations, nimbly avoiding danger in true cat-like fashion. I certainly admire them for their agility and tenacity, but I also find that if we listen closely, our feline friends have a lot of other valuable lessons to share with us.
Though each cat has its distinct personality, they all share common characteristics. When they are socialized with caring humans as kittens, cats will always find time in their day to groom, rest and cuddle! Cuddle-time that I cherish, it teaches me to slow down, to remember to stop and enjoy the moment and to recall how wonderful just a simply pleasure like a little snuggle can (at least temporarily) cure all that ails you!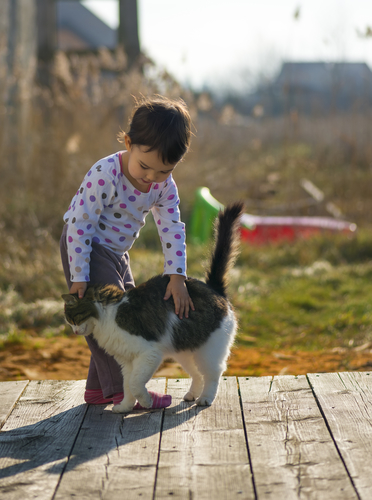 The funny thing is, we are often so busy scurrying about our day, running errands, attending after-school activities, and dealing with the gazillion-plus-gazillion things to-do on our task list, that we sometimes forget to heed the lesson from our cat friends and spend quality time with our family.
Unlike cats, we, for certain, do not have nine lives. We have to make the most of the one we are gifted, yet that elusive work-life balance eludes the best of us.
This year, I've been trying to take heed of the example our feline family gives us every day, letting the less-than-important tasks go and carving out more time in the day for sleep (a well-rested mom is a happier mom!,) addressing health concerns and especially scheduling in more family time activities like game nights, craft time, and special family outings like bowling and movie nights at our local theater.  We all share a passion for films and matching it with bowling helps us get in a little fun, healthy r&r, too!
An upcoming film I know I'll be planning a family movie night out for is NINE LIVES (in theaters August 5.) This film is chock-full of feline wisdom and just the type of heart-warming film with strong family values that I love to see with my kids.
On behalf of EuropaCorp, we are pleased to be able to share the teaser trailer for the upcoming film, NINE LIVES with you! Take a look:
Starring Kevin Spacey, Jennifer Garner, Malina Weissman, Cheryl Hines, Christopher Walken and Robbie Amell, NINE LIVES is the story of a stuffy businessman, Tom Brand (Kevin Spacey), who finds himself trapped inside the body of his family's cat. If any hope exists of returning to his family as the husband and father they deserve, Tom will have to learn why he has been placed in this peculiar situation and the great lengths he must go to earn back his human existence.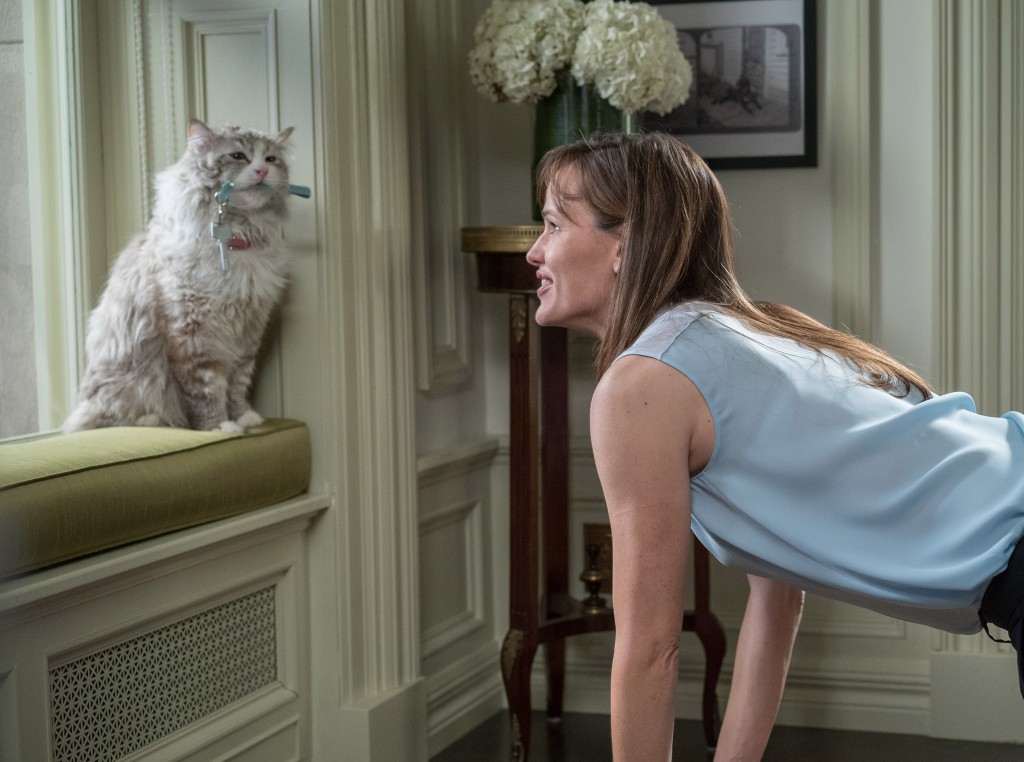 For more information on the film:
Follow NINE LIVES on Twitter, Facebook and Follow 'Mr. Fuzzypants' on Instagram Movie hashtag to follow is #NineLives
We likely won't have a second chance, like Kevin Spacey gets in NINE LIVES, to go back and reconnect with our families, so the time is definitely now to seize the moment and be sure to keep that work-life balance in check! Take a note from our cat friends and be sure to get in plenty of quality and cuddle time!
What are your favorite family activities? Do you have tips for making more time for family time each day?