It's time to plan for a another fun family movie night and around here, dinosaurs are always a hit!  Luckily, this week, our beloved dino crew is roaring back onto the screen in the new classic film from Universal 1440 Entertainment, THE LAND BEFORE TIME: JOURNEY OF THE BRAVE.  The film will be available on Digital HD and exclusively on DVD at Walmart February 2nd!  As with any film we review, we always like to add a few extra-special touches to fully immerse ourselves in a themed movie night.  Scroll down to find a delicious recipe idea, printable activity sheets and sneak peek of the film to enhance your fun-filled family movie night!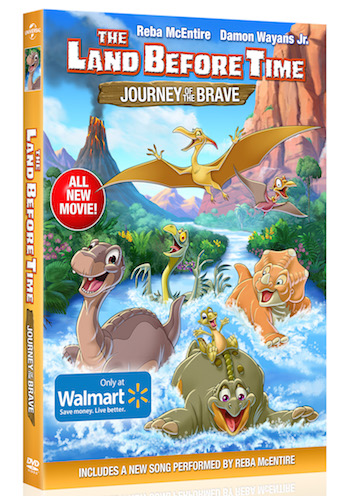 Ramp up the fun factor of your family movie night by having a custom snack or treat ready.  For our LAND BEFORE TIME JOURNEY OF THE BRAVE movie night, I decided to make "fossil brownies" aka cashew brownies to serve up.  Using a little imagination, the cashews look like bones read to be dug up from the brownie "dirt" – perfect for the dinosaur theme.
To create "fossil brownies," simply use your preferred brownie recipe and prior to baking, sprinkle cashews on the top of the mix.  That's it!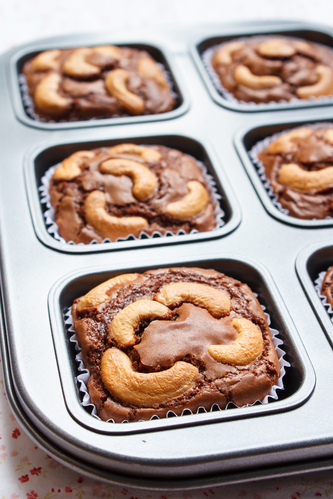 While the kids are anxiously awaiting dinner to be ready prior to your movie viewing, keep them occupied and get them ready for the film fun with LAND BEFORE TIME JOURNEY OF THE BRAVE Coloring Pages and Activities: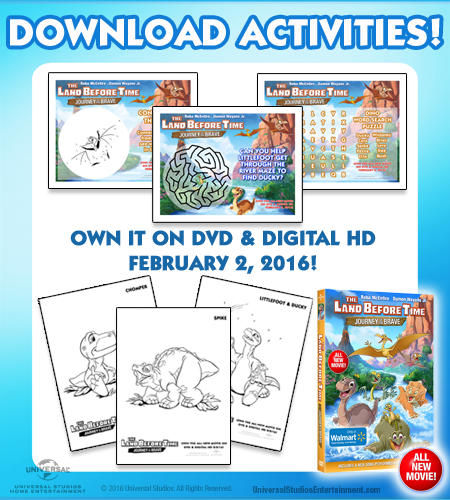 ABOUT THE FILM
In this exciting and heartwarming adventure, young Apatosaurus Littlefoot and his four dinosaur pals, Cera, Ducky, Petrie and Spike, embark on an ambitious quest to find Littlefoot's missing dad, making new friends and learning valuable life lessons along the way. The new animated movie also features voices of Reba McEntire as Etta and Damon Wayans Jr. as Wild Arms. Check out this adorable film clip preview:
My sons (13 and 15) really love THE LAND BEFORE TIME: JOURNEY OF THE BRAVE.  It's a heart-warming film with some terrific illustrations of the importance of family values and friendships.  As the original film was, this new segment is also filled with adorable characters, tunes you'll want to sing along to and loads of laughter!
Overall, it's an excellent selection for family movie night viewing. When the film is over, don't forget to check out the bonus features, too, such as clips of sing-along-songs to enjoy over and over again.
Do you have more fun ideas for a dinosaur-themed family movie night?  We'd love to hear 'em!