Admittedly, I'm not fond of snow storms or sub-below temperatures, but I do appreciate winter for its ability to help me catch up on my reading! Snuggling up with a cozy blanket, hot cup of tea (or coffee or cocoa) and a book is a surefire way to chase away the winter blues.   Though I'm a fan of getting lost within the pages of a great fiction book, most of my reading tends to be non-fiction.  I absolutely love learning new crafts and cooking techniques, nourishing my soul with inspirational reading and enhancing my knowledge on favorite subjects.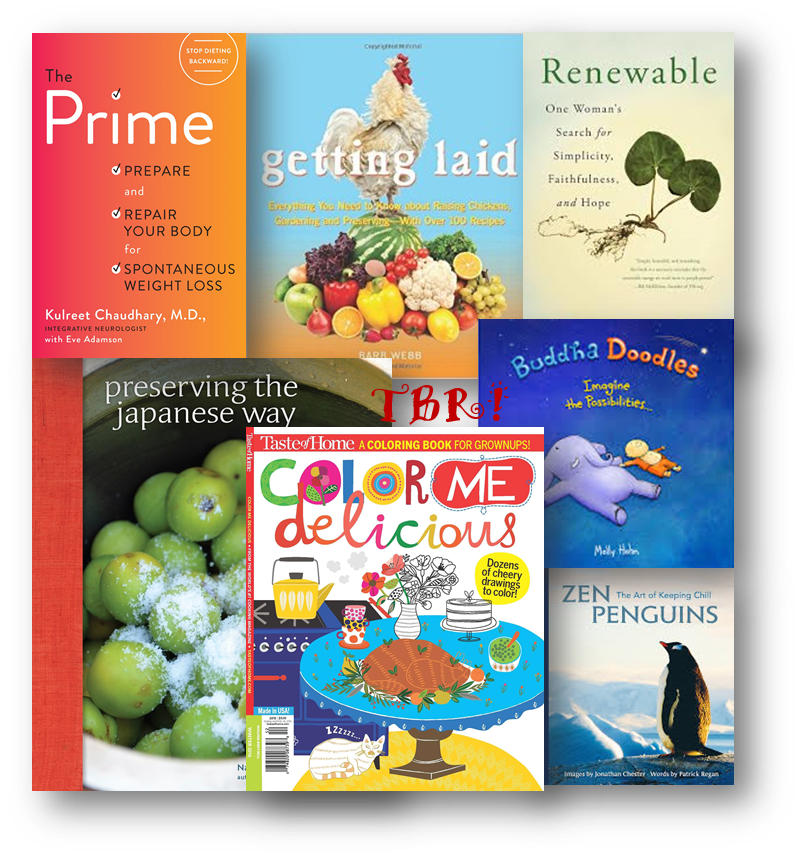 From finding your Zen to Adult Coloring Book fun, there's something to inspire everyone's creativity this winter.  And of course we had to include Barb Webb's Getting Laid: Everything You Need to Know About Raising Chickens, Gardening and Preserving — with Over 100 Recipes! because Spring is right around the corner and it's time to start thinking about gardening, baby chicks and whipping up some farm fresh dishes!
7 Smart Books to Read This Winter
What's on your winter bookshelf?  We'd love to hear about your favorite books!