Every year I get a wonderful variety of holiday greeting cards from friends and family.  I cherish these lovely notes that arrive in my mailbox and like to brighten our home by hanging them up as part of our holiday decorations.  But when Christmas is over, I'm generally struggling with ideas of what to do with these precious cards.  Thanks to a recent Verizon article I read I'm inspired to recycle our greeting cards this year, read on to find out how!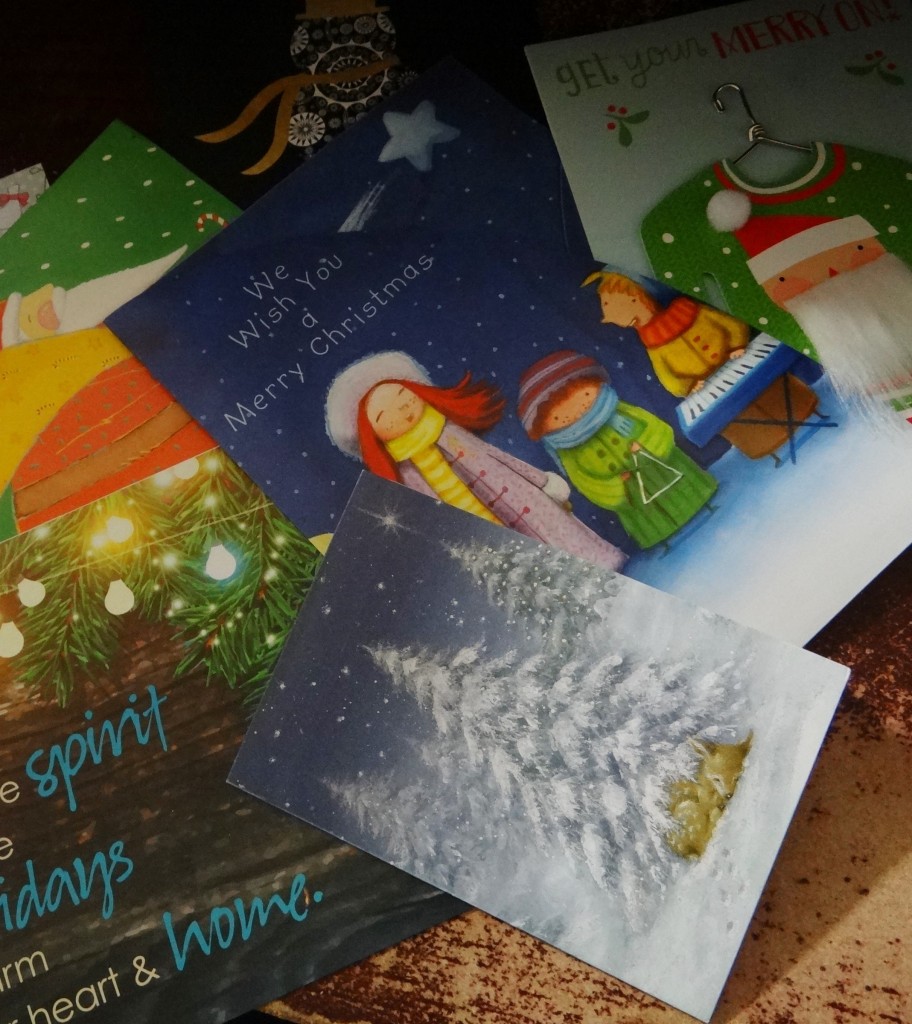 What do you do with your holiday cards at the end of the season?  I put all of the photo cards into a scrapbook album, but it's not practical to keep the rest of the cards.  In the past I've tried to reuse them for crafts with the kids or my own card-making, but after awhile, it's easy to accumulate way too many and off to the recycle bin they go!
You know me, I'm always looking for ways to re-purpose, renew and reuse, and now that I've read the "A Second Life for Greeting Cards. A New Life for Kids in Need" by John Columbus on the Verizon.com website, I have a new plan for recycling Christmas cards and also for all-occasion cards year-round, too.  I'll be following Verizon's example and donating them to the St. Jude's Ranch Recycled Card Program.
St. Jude's Ranch for Children recycles your used greeting cards and creates new holiday and all-occasion greeting cards. These recycled cards are then sold to help support programs and services for abused, neglected and homeless children, young adults and families.  So in addition to sending in cards to recycle, I can also purchase great "green" holiday cards to send, a total win-win-win!
Right now, St. Jude's Ranch is particularly seeking Birthday and Thank You greeting cards to give a second life to, so I'll be saving those up throughout the year, too.
I love discovering ideas like this that give new purpose to cherished items and I love working with and being inspired by a company, like Verizon, that is involved with so many beneficial volunteer efforts.
What do you do with your Christmas cards at the end of the holiday season?  Have you discovered a new charity effort or "green" inspiration lately?