Home is where the heart is. Though my heart is in Kentucky where I currently live, a part remains in my hometown, Chicago!  It's the destination I fly to the most on Southwest Airlines (low fare, no luggage fees!) and one that always feels like home.  Thanks to my partnership with Southwest Airlines and Ritz, I have the fun opportunity to share some of my Chicago highlights and a fabulous sweepstakes for you to win a trip to your favorite destination.  Read on!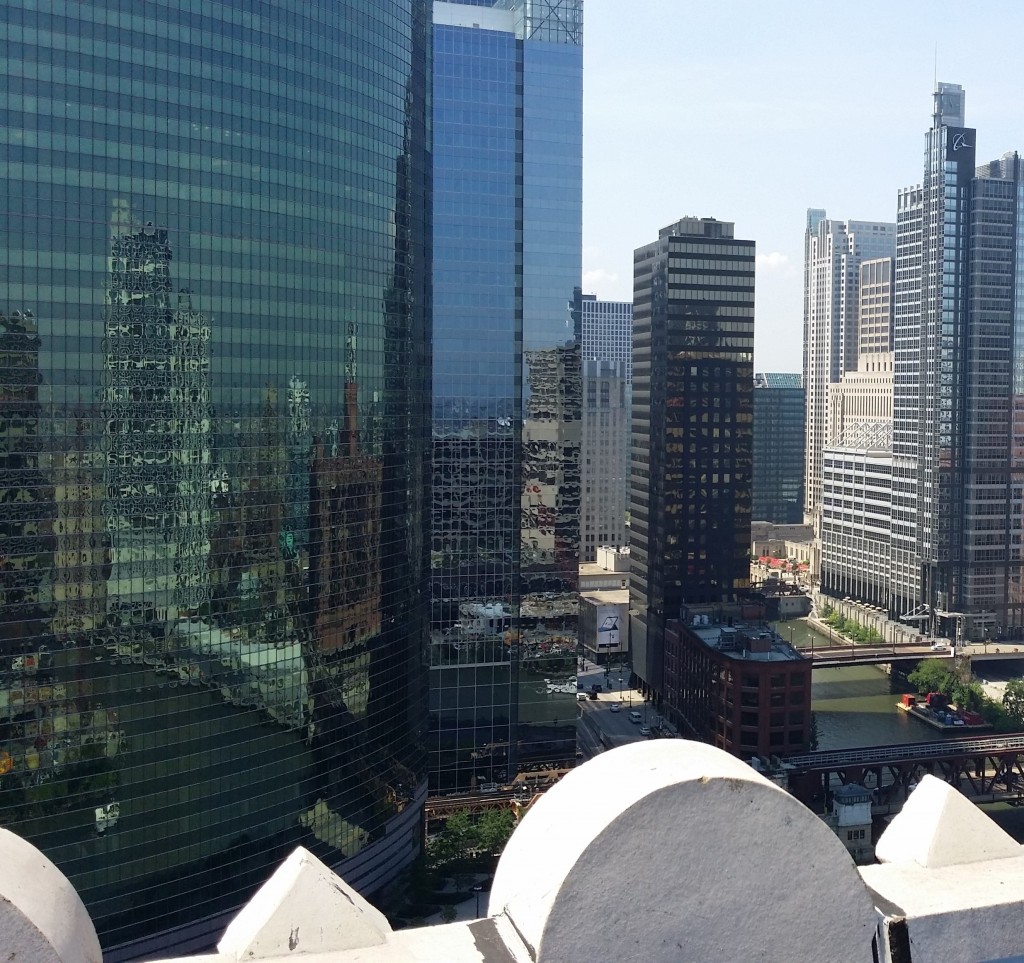 Downtown Chicago during Christmas is my very favorite holiday stops.  From picking up roasted chestnuts to keep my mittens warm, to viewing the colorful holiday-themed store windows and  grandiose Christmas decorations, it's hard not to catch the holiday spirit there!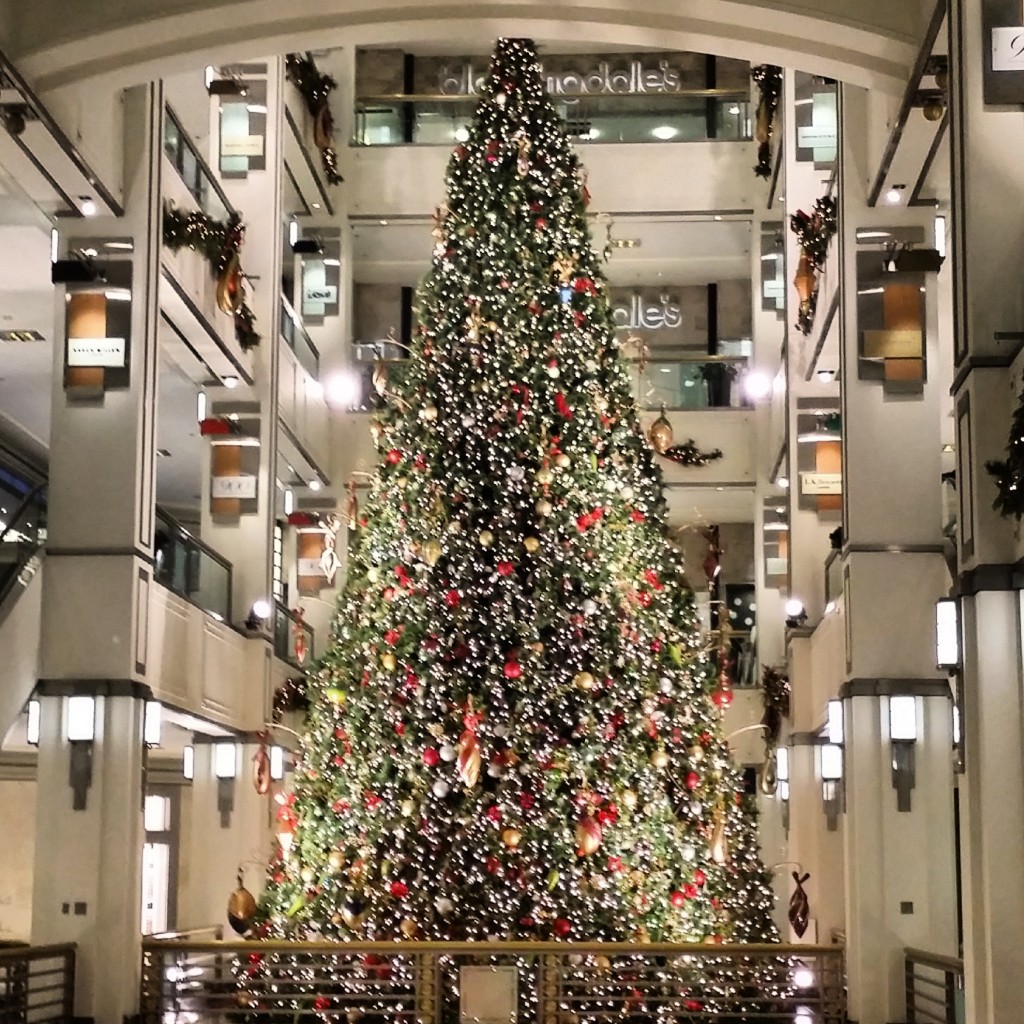 And of course, I'm always dreaming of Chicago cuisine as there are so many amazing restaurants and a crazy-good diverse array of delectable goodies!  My all-time favorite, though, is Chicago deep dish style pizza.  It brings me straight back to my childhood days when we looked forward to ordering this special dish to enjoy with family on Christmas Eve.  That's why when I saw the Chicago Deep Dish Pizza With Ritz Cracker Crust recipe by My Crafty Life submitted in the "favorite Ritz topping recipe," I thought it was such a genius idea!  Definitely going to have to try to make it soon!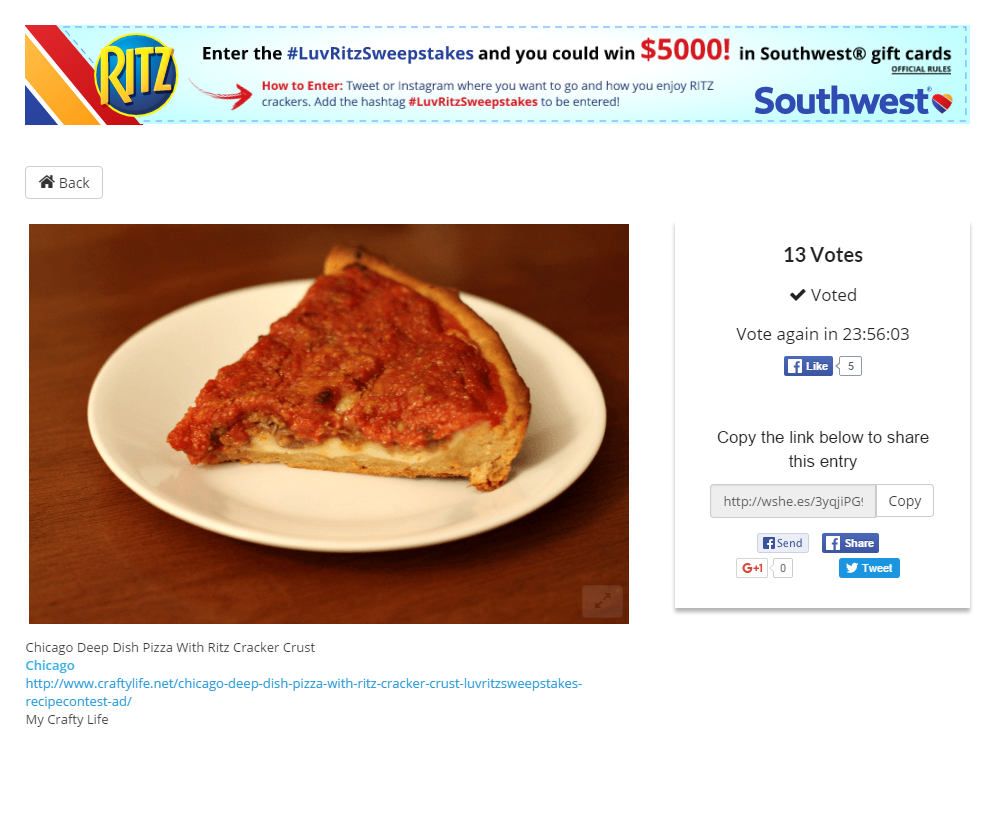 You can vote for your favorite Ritz topping recipe, too and while you are visiting you can also enter the #LuvRitzSweepstakes for a chance to win $5000 in Southwest gift cards! 
Ritz and Southwest Airlines want to know where you want to go and how you enjoy Ritz Crackers. One lucky winner will win $5,000 in Southwest gift cards! Just Tweet or Instagram your response along with #LuvRitzSweepstakes to be entered. (Example: "I want to go to #Dallas for the holidays and enjoy Ritz Mint Thins #LuvRitzSweepstakes")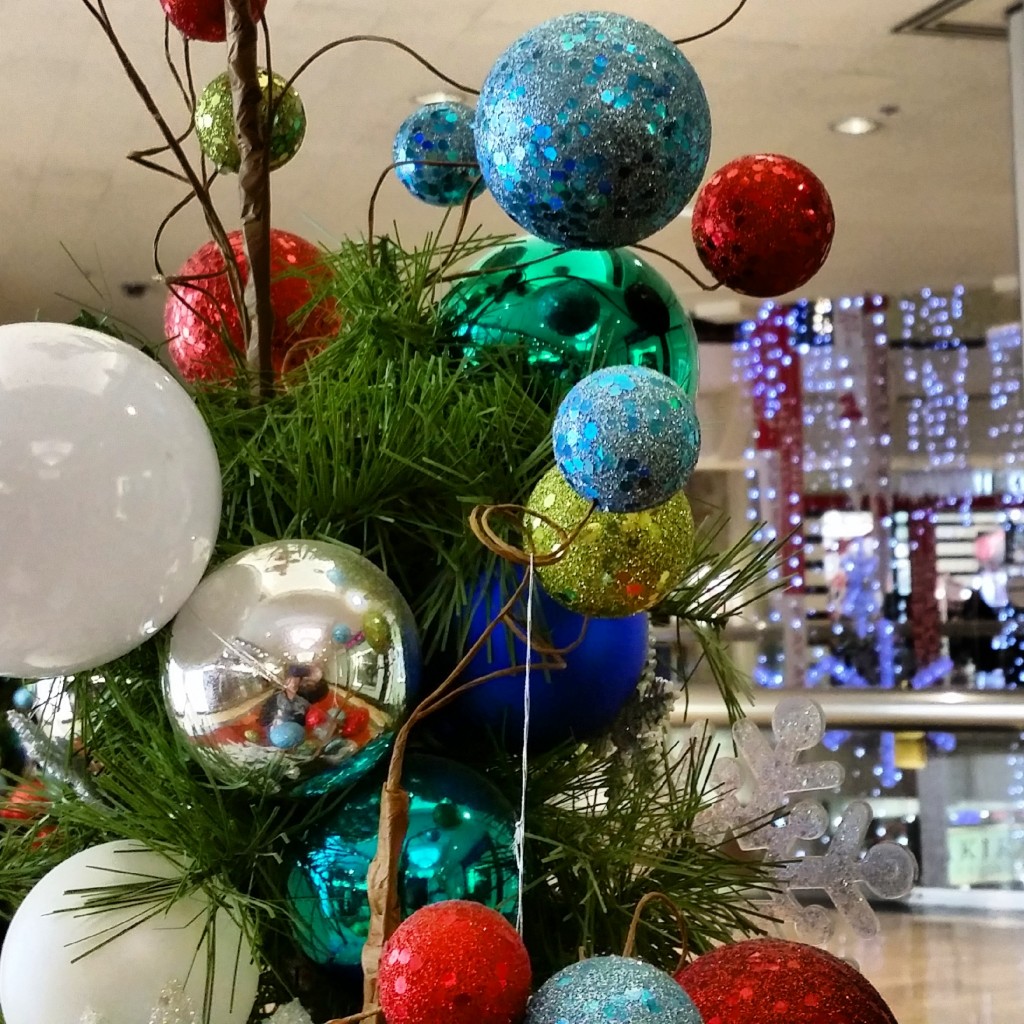 Where does your heart reside during the holidays?  What travel destination are you dreaming of?  
For more recipe inspiration and information on the #LuvRitzSweepstakes, visit  http://luvritz.com/