This is a sponsored post as part of the Holiday Inn Brand Influencer Program. All thoughts, opinions, joyful experiences in Louisville and love of family travel are that of Rural Mom.
Did you know there are around ten ways to properly pronounce the city name of Louisville?  At least according to people who live there that is!  If you pronounce it "LOO-IS-VILLE," you are likely an outsider, the more common local pronunciation is "LOO-A-VUL" or "LOO-VUL."  And of course, the most famous pronunciation is "LOO-E-VILLE" made famous by the Louisville Slugger.  No matter how you say it, you'll definitely be saying you're glad you took the time to visit!  Louisville is a fabulous family travel destination with plenty to do for all ages and interests.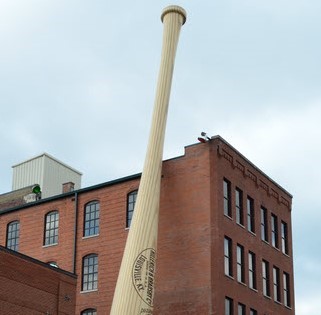 Since we live in Kentucky, Louisville is a great staycation spot for us, easily accessible for an overnight stay, but we often stay longer to soak up the sights, food and fun!  The first thing that's important for any traveler to this city (or most major cities, for that matter) is to find a comfy spot that offers easy access to attractions but is still a little bit off-the-beaten path to allow for quiet time, when desired.  The Holiday Inn® Louisville Airport South is one such location.  Ideally situated close to the airport and downtown, it offers quick access to many of Louisville's top attractions, eateries and shopping destinations.  Tucked a little bit off the road on a side street, the setting is serene, offering a nice respite.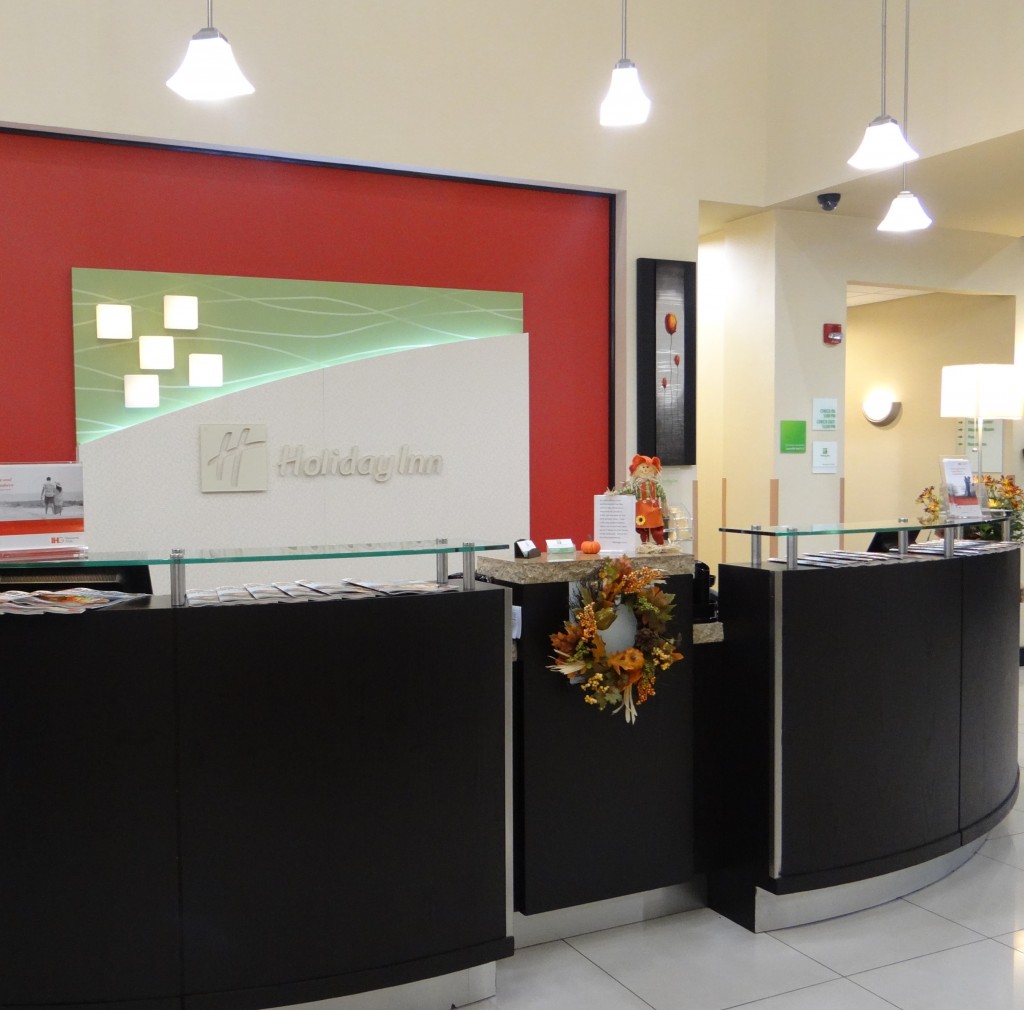 As I've come to expect from Holiday Inn, the Holiday Inn Louisville Airport South has a lovely, clean, family-friendly atmosphere with plenty of amenities like an onsite Health & Fitness Center, free wi-fi service, a 24-hour lounge area, indoor swimming pool and the Sporting News Grill (full American bar and grill.  The beds are comfortable, the rooms are spacious and the hotel staff are friendly and accomodating… not to miss mentioning, the cost is family budget-friendly!  Be sure to keep an eye out for seasonal deals and remember to check out the Holiday Inn "kids eat free" program, too, for more savings.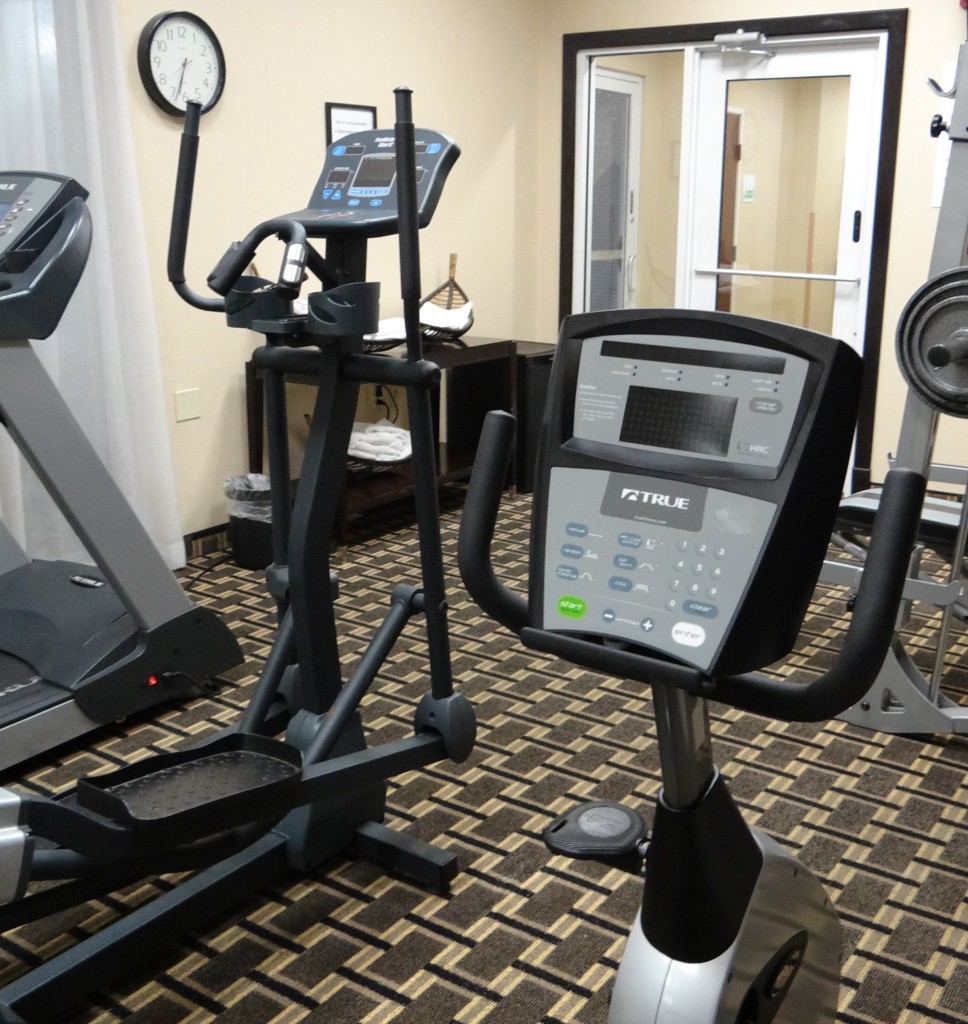 My 9 Favorite Family-Friendly Activities in Louisville
Once you've settled in your cozy spot, it's time to explore all the family-oriented options Louisville has to offer.  You'll find beautiful parks, historical stops, fun attractions, live entertainment and a diverse food culture throughout Louisville… and if it suits you, plenty of bourbon trail stops!  Here are a few of our favorites that I highly recommend for family travel fun:
Louisville Slugger Walk of Fame and Louisville Slugger Museum – If you are up for an adventure, begin your journey to the museum with a mile long walk along East and West Main Street.  When you arrive at the museum, you'll find the world's largest bat, interactive exhibits and an inside tour of the bat factory.  Visitors also get a free mini bat with museum ticket purchase, which is a fabulous souvenir.
Kentucky Science Center – Down the block from the Louisville Slugger Museum is 6.000 square feet of hands-on fun!  My kids love visiting the center and request to do so on every trip.  The Kentucky Science Center has seasonal exhibits, so the museum is ever-changing and there's an IMAX theater with plenty of exciting shows.
Louisville Waterfront Park – spanning 85 acres,  with amazing views of the Ohio River, the park have many spots that are great for an impromptu picnic.  There's also a Swing Garden, numerous walking parks and a Lincoln Memorial.  If you are visiting during the summer months, there are two fun water playground spots for kids to play in and free concerts to attend.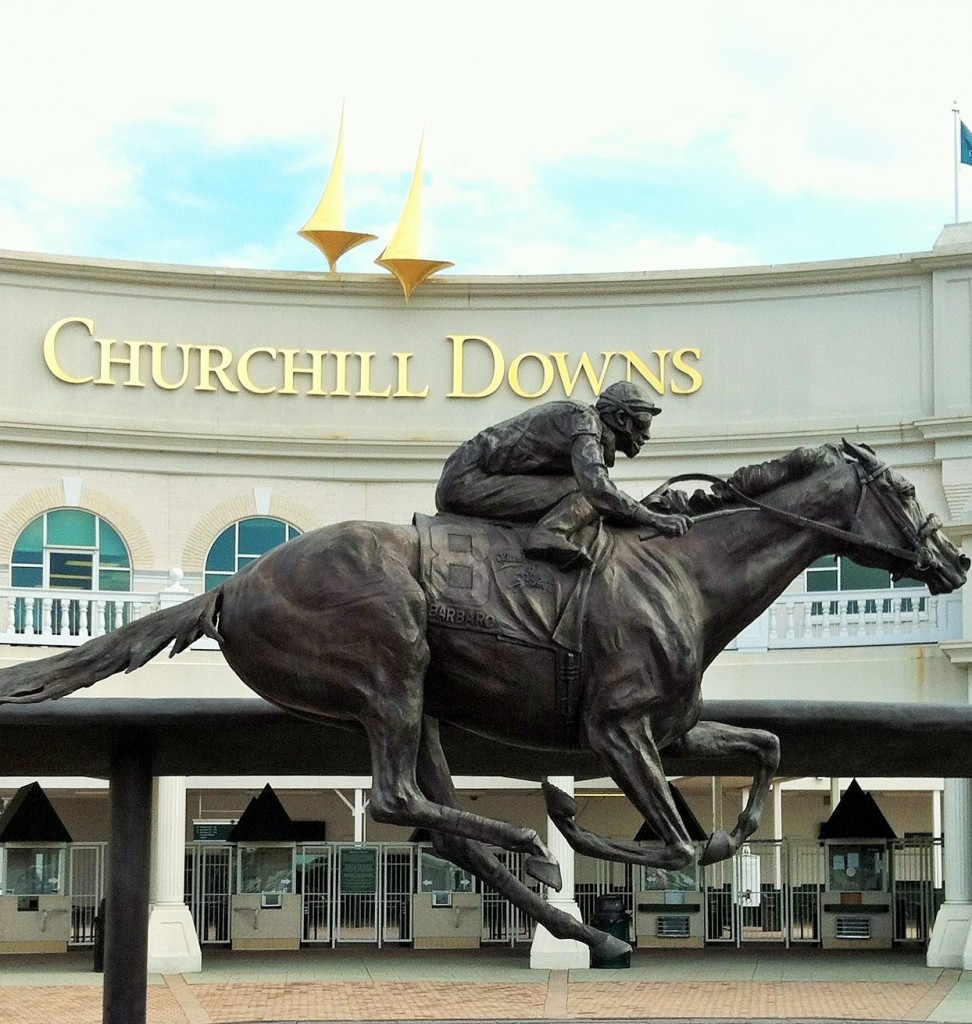 Louisville Mega Cavern – Underneath the city, there's a whole lot of adventure going on!  The cavern is home to underground zip-lining, an aerial ropes challenge course, cavern tours, an underground bike course and during the holidays, you can drive through a 17 mile holiday light show.
Churchill Downs – Famous for hosting the Kentucky Derby, the property also houses the Kentucky Derby Museum with colorful exhibits.  Tours of the grounds are also available and be sure to check the schedule as you might be able to catch a live race during your visit, too!
 KFC Yum! Center – From concerts to U-of-L games, you'll always find something exciting going on at the KFC Yum! Center.  Even my granddaughter loves watching the action!  If you are into baseball, and the season is right, head over to Louisville Slugger Field to catch a Louisville Bats game.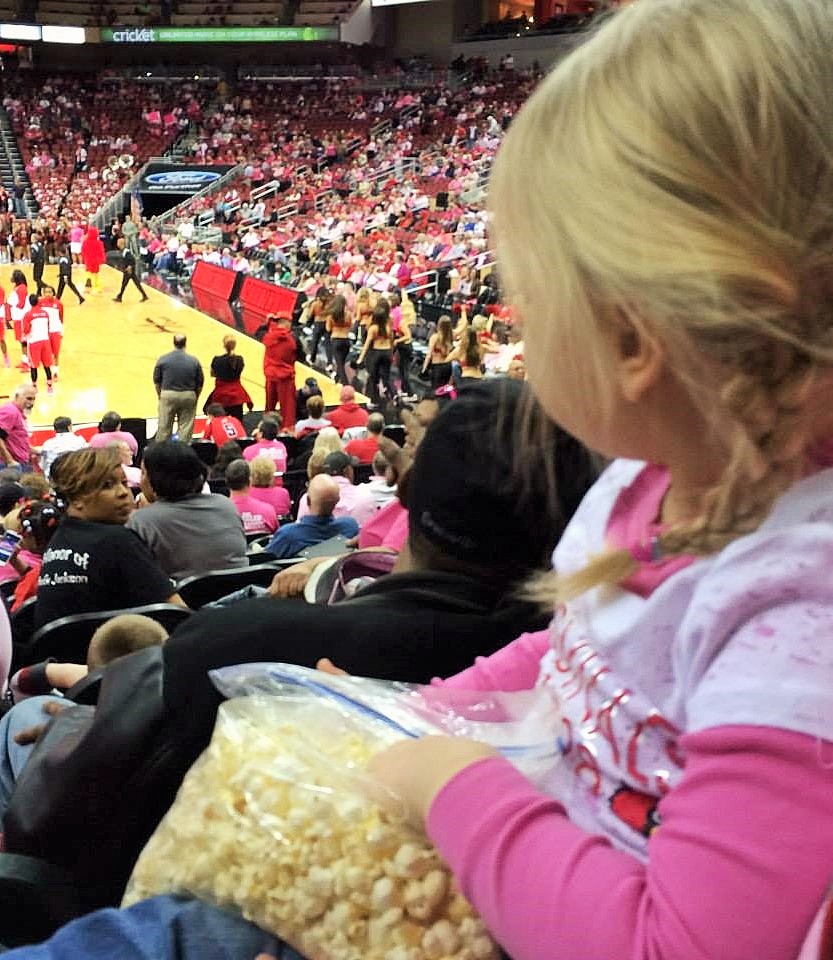 Kentucky Kingdom – If you want to go "big" and score a huge hit with your teenagers, Kentucky Kingdom and Hurricane Bay are the place to be!  Roller coasters, water fun, 5-D shows and more can be found there daily.  The only drawback is the park is open seasonally, so be sure to check for dates and times before you head out.
Louisville Zoo – A day at the zoo is perfect for every age group and you'll enjoy this destination with its lovely landscape with lively exhibits.  Our favorite stop is Glacier Run where the polar bears, grizzly bears, and sea lions hang out.  There's also a seasonal ropes adventure course and a free splash park for kids in the summertime.  During the holidays the zoo sparkles with lights and fun winter-themed activities.
Louisville Stoneware Company – Known world-wide for their excellence in craftsmanship, with roots steeped in filling bourbon jugs, Louisville Stoneware is one of the oldest stoneware manufacturers in the U.S.  Factory tours are offered on week days and a Paint-Your-Own Pottery Studio experience is also an option.  This fun family activity inspires creativity and in the end, you'll have a priceless keepsake to remember your trip by.  Pottery is also available for purchase at the onsite gift shop.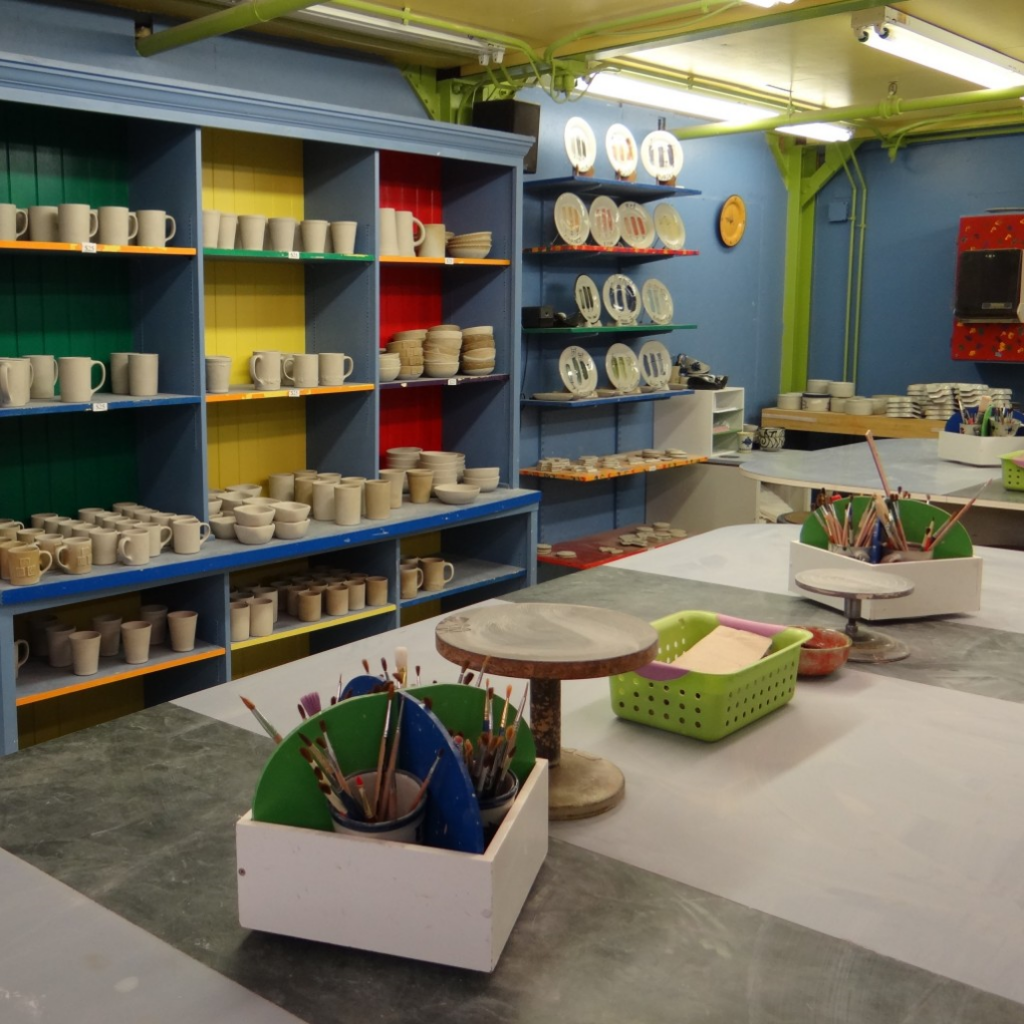 When your day winds down and your ready to rest, the Holiday Inn Louisville Airport South welcomes you with plenty of opportunity to relax or to end the day with a fun family swim.
Where will your travels lead you this holiday season?  Do you have a favorite Holiday Inn experience to share? 
For more information on the Holiday Inn Louisville Airport South and other Holiday Inn locations, visit http://www.ihg.com/holidayinn/