Anyone who knows me knows that I value style, but I value comfort more. When they come together, it's magical! It's an important combination for me for all of my clothes and shoes. Recently, I was introduced to NAOT Shoes, and they've really got the whole style plus comfort thing down to a science.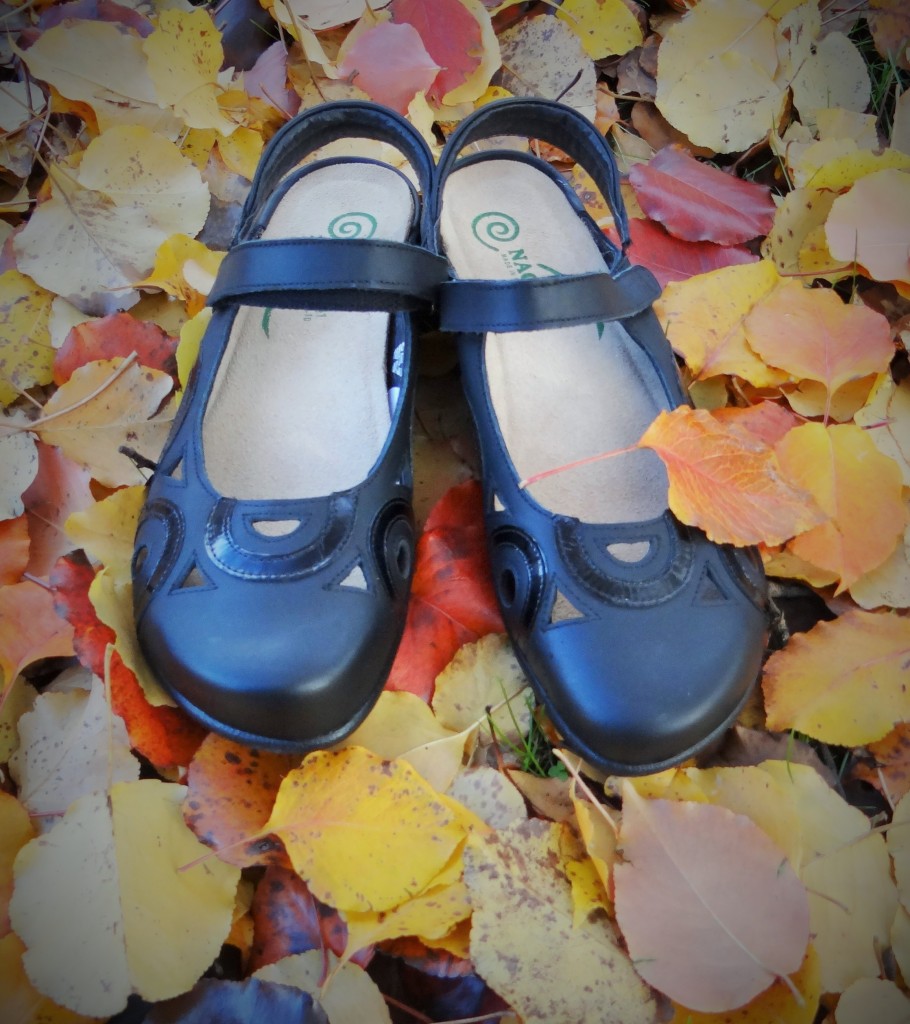 I was particularly interested in the clogs and the boots, since those are classic fall styles I love to have in my closet. Naot has some really beautiful sandals as well, but my toes would be a little bit chilly this time of year wearing them around! What really grabbed my immediate attention though, are the slingback styles like RONGO (pictured.)  With upcoming holiday gatherings, this is the perfect style to go from daytime errands to nighttime festivities in style and comfort.
One of the coolest things about NAOT shoes is the selection. They really have a style for everyone – you could just as easily find a pair of shoes to wear to a fancy dinner as a pair you'd wear to hike up a mountain. It was really hard for me to choose a pair to try since they all looked so great! When the NAOT RONGO arrived, I was thrilled to see that they actually looked even better in person than they did online. Gorgeous Nubuk uppers with a fun hand-stitched design give these shoes an artisan feel. They are not only a practical, beautiful part of your wardrobe but will function as a beloved work of shoe art that enhances your wardrobe.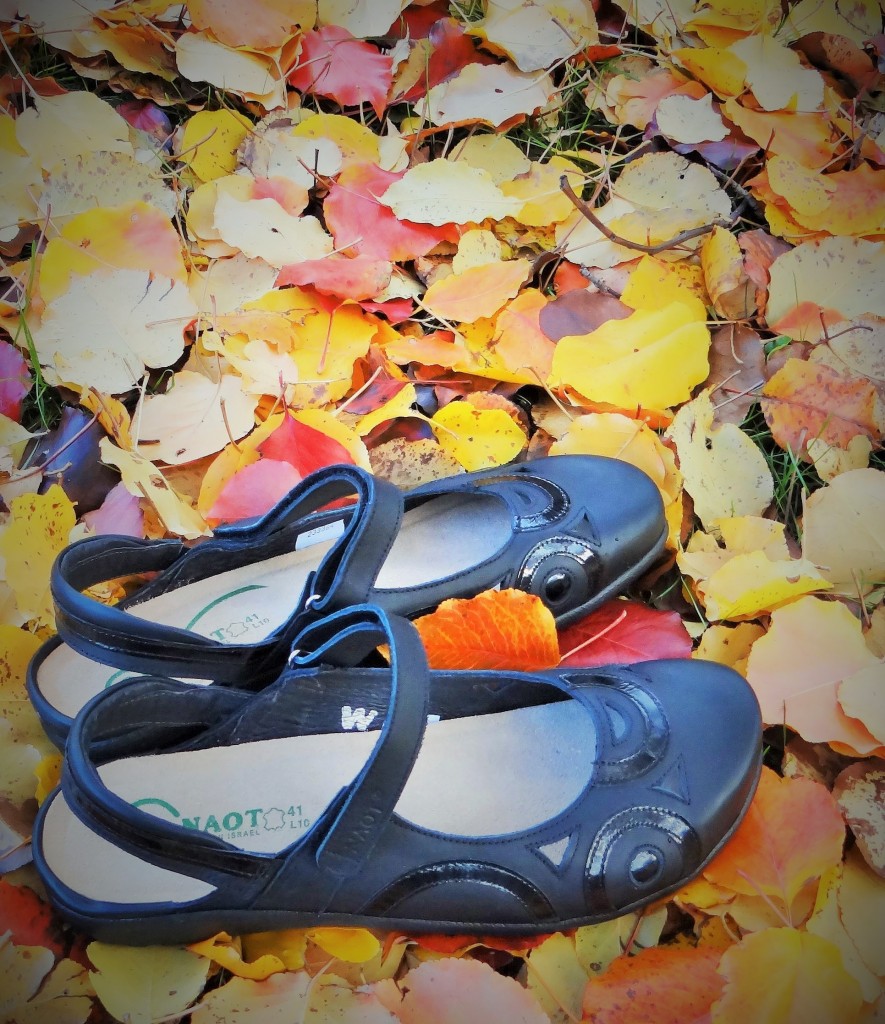 One of my favorite things about the NAOT shoes is that the uniquely engineered anatomic cork & latex foot bed molds to the shape of the foot with wear. So the more you wear them, the more comfortable they get! This special foot bed is designed to replicate the shape of the foot.
The way these shoes are made is actually pretty genius. The company really uses science and technology to its advantage. A great example of this is the Hallux Support. It's like a little ridge at the top of the foot bed that enables natural hold of the big toe and prevents the foot from slipping. Another great example of why these shoes are amazing is the elevated foot bed center, which releases pressure in the foot's center joints. NAOT Shoes also have a deep heel indentation, which helps the body balance. There are several other features that make NAOT a super smart choice for all of your shoes. Check them out here, along with a nice little diagram of each feature on the shoe and why it helps your body.
These shoes are obviously a great investment in your wardrobe as well as your own foot health. They'd also make a great gift for someone you love. With so many styles available, you're sure to find something for several people on your holiday shopping list!
What NAOT style will you pick?  Check out the full line at http://www.naot.com/