The festive day where creativity and imagination run free, Halloween is one of our family's all-time favorites!  It's so much fun to dress up as your favorite characters, spend the evening with friends and family and of course, indulge in a little trick or treating, too.  Thanks to Oriental Trading, we're having a great time theming our Halloween activities with "Voodoo and Blues" in true Blues Brothers style!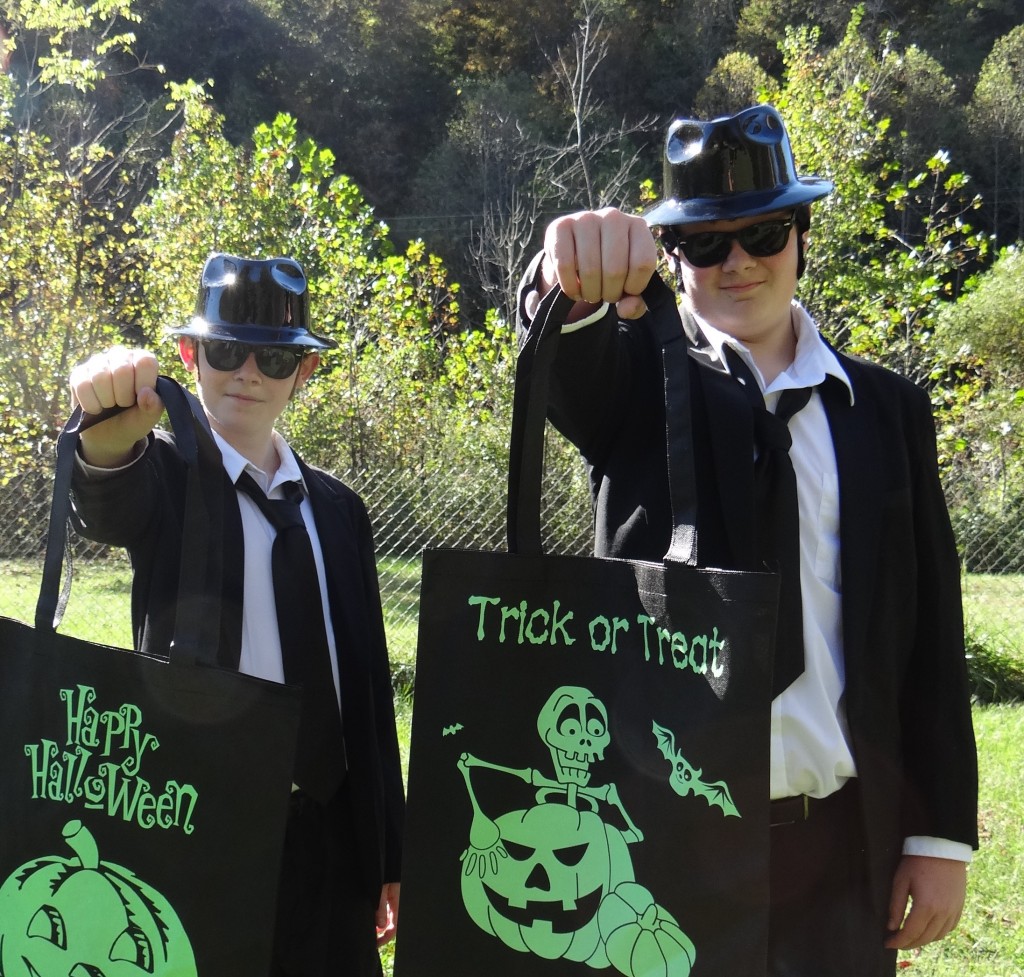 Picking a theme for your Halloween is as simple as deciding what you will center your celebration around.  Ideas for Halloween themes may be inspired by a things like:
a favorite movie
a favorite character
traditional Halloween icons (like pumpkins, black cats, witches, etc.)
color combinations
or anything that sparks your imagination!
My sons wanted to go as the Blues Brothers this Halloween (and I must say they definitely have the "look" for it already,) so we thought it would be fun to not only develop their costumes but to use that as the inspiration for our Halloween party activities and even for their classroom treats.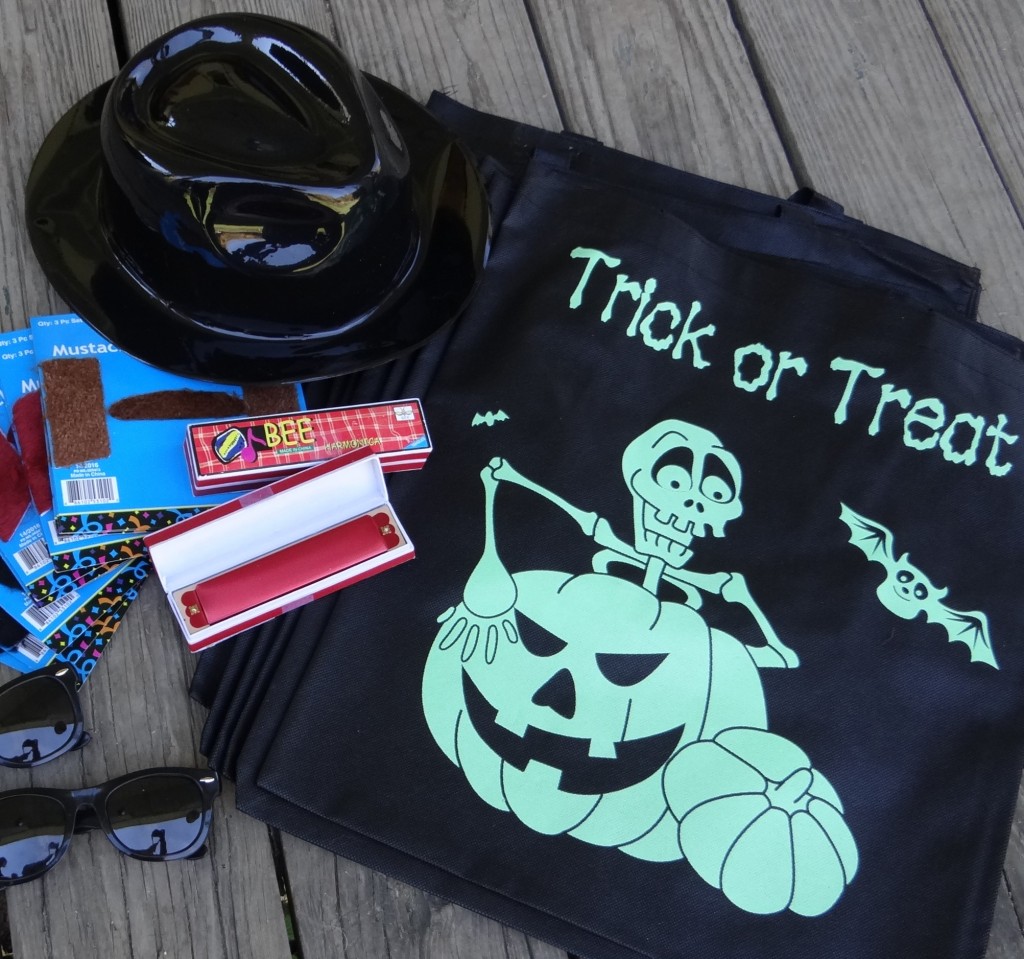 Once we have our theme in place, I normally head to the one-stop-shopping place I rely on to have everything I want for any themed party – Oriental Trading.  With thousands of party options to choose from and a huge treasure trove of Halloween items (including over 400 new Halloween items that have just been added,) I know I'm going to find what I need.  And better yet, I'm going to find what I need for a price that doesn't break my Halloween budget!
From Halloween crafts and DIY to party decoration, outdoor decoration, costumes, candy and favors, Oriental Trading has your celebration needs covered.  Finding everything is easy via their extensive navigation menu, but I also typed in words like "blues," "sunglasses" and "harmonica" into the search bar to quickly find the options I needed for my sons' costumes.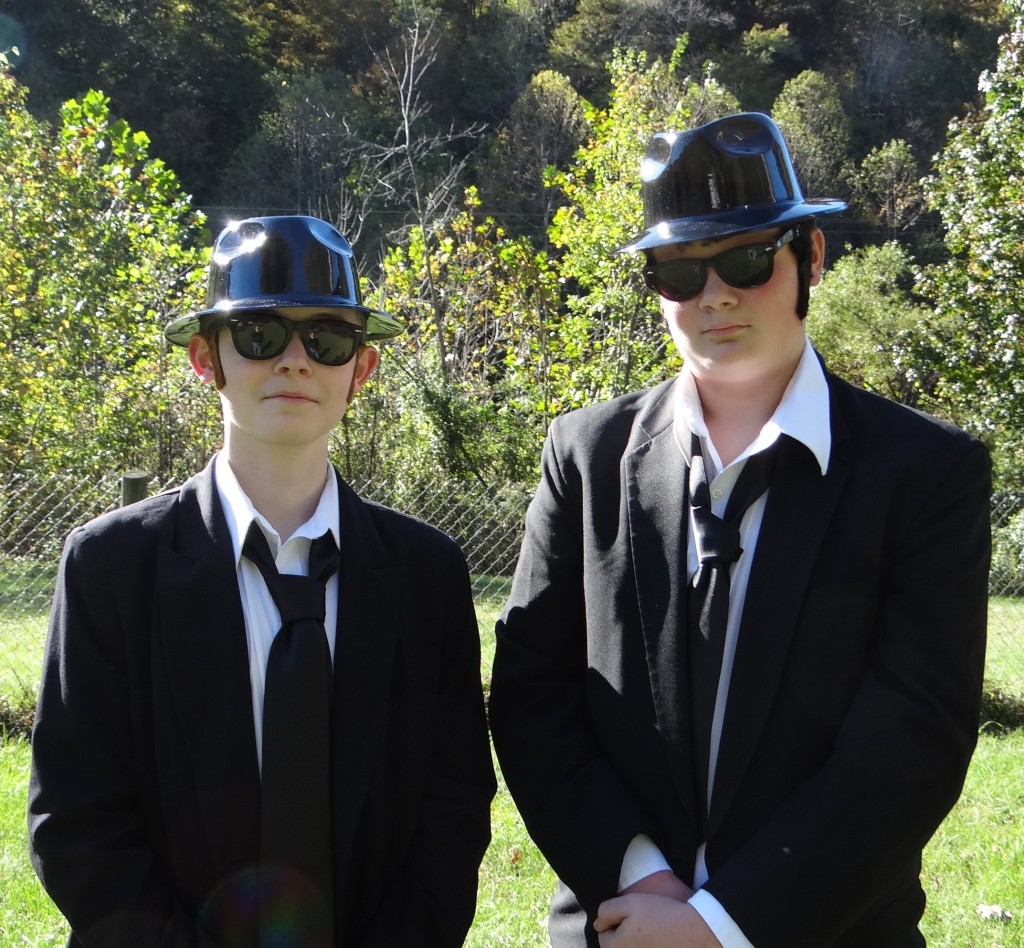 For their Blues Brothers costume, I chose:
Black Nomad Sunglasses (available by the dozen, it makes the perfect party favor or classroom treat, too!)
Festive Harmonica (every "blues" man needs one!)
Mustache and Sideburns Kits (complete with a color for everyone and reusable – a great option if you have several days worth of Halloween activities to attend.)
Adult Black Fedora Hats (available by the dozen, they also make great party favors or are perfect if you are putting the whole Blues Brothers band back together!)
black suits, white shirts and black ties – items that we already had in our closets or easily picked up from our local thrift shop to complete the look
For the party bags and/or classroom treats, the Small Apothecary Drawstring Bags had just the right "voodoo" vibe (think Blues Brothers 2000.)  Filled with a "zombie" green candy and a set of shades, they are a the perfect treat for a blues man to gift to friends.
And of course no trick-or-treat costume is complete without a bag for treats! I opted to go with the Glow-in-the-Dark Halloween Totes as I like that the nice, bright glow-in-the-dark designs can be easily seen on Halloween night.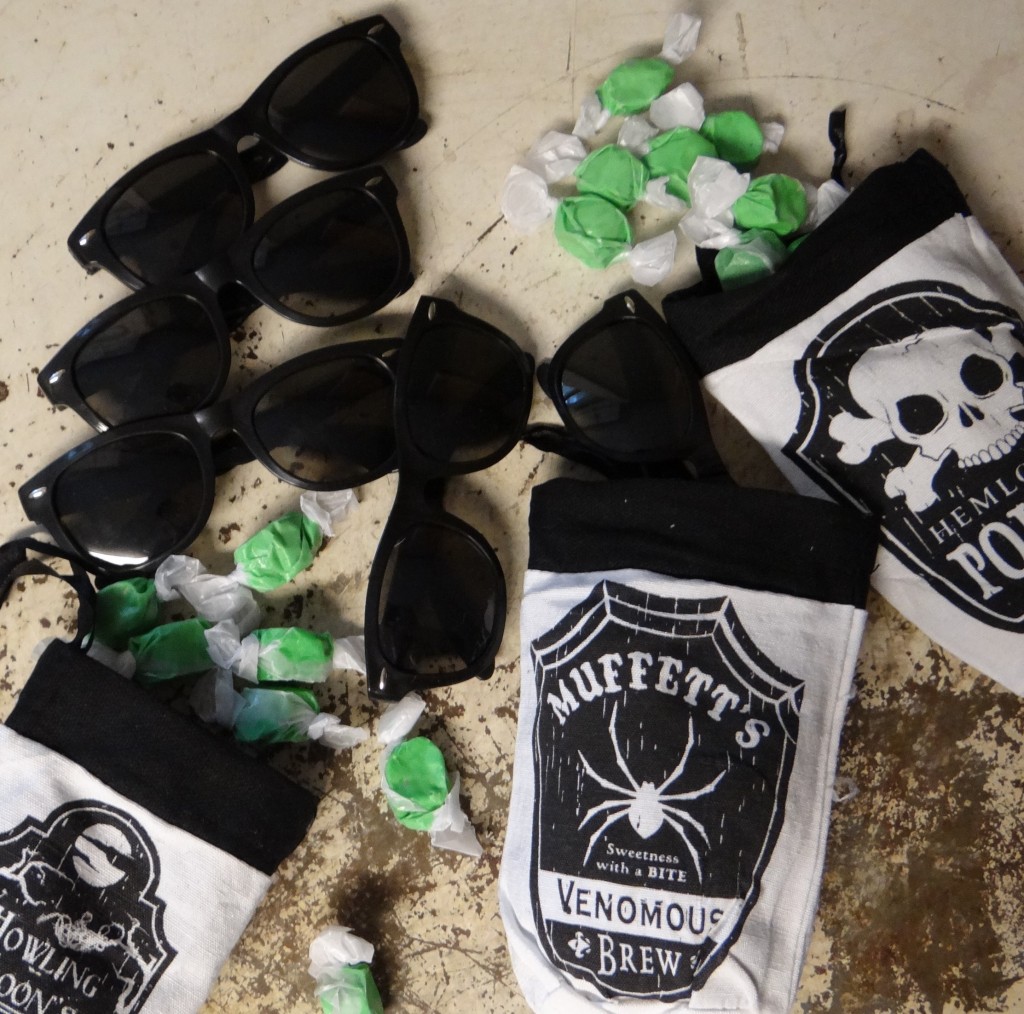 After pulling your theme together, the real magic of Halloween is to sit back and watch how much fun your kids have pretending to be their favorite characters and enjoying all the simple touches that make their festivities so special.  I hope you find some inspiration in our ideas.  These are the moments that build memories to last a lifetime.  Be sure to enjoy them!
How will you theme your Halloween this year?