Phones, apps, and nature are kind of my thing, as you know. And I love to take pictures of nature with my phone and then use apps to share them. The people at LG have graciously let me test out their new LG G4, a phone that serves this purpose perfectly!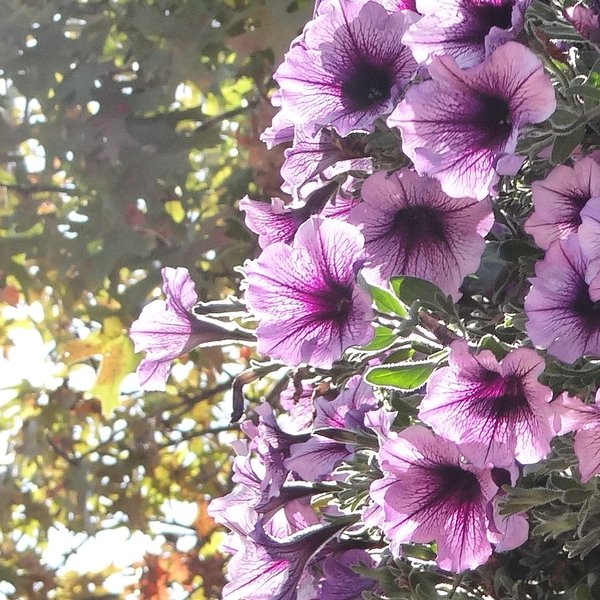 The kind of phone you have really depends on what you're going to be using it for, and since I take a lot of pictures, I really need one with a great camera. The camera on the LG G4 has a whopping 16 megapixels, which is what many point-and-shoot cameras have. The front facing camera has an amazing 8 megapixels, which is perfect if you're an avid selfie taker. For those who don't speak tech well, basically the more megapixels you have, the higher the detail in the photo, and 8 megapixels is a great number for a front facing camera. (Maybe a little too many if you didn't want anyone to see that pimple on your nose!) I'm definitely getting more into the selfies than I used to be. How does that saying go? If you didn't take a selfie, it really didn't happen? Something like that.
Today's gorgeous #blooms captured with my #LGG4 #VZWBuzz AD Hope your day is equally beautiful! #nofilter pic.twitter.com/vOWM3OxByA

— Rural Mom (@ruralmoms) October 21, 2015
Speaking of selfies, this camera has a cool feature called Gesture Shutter that makes shooting even easier. It actually reads your hand gestures to take a selfie. Making a fist starts the timer, and opening and closing it twice will give you 4 selfies in a row. Isn't technology awesome? The video options are pretty amazing as well. The phone records videos in ultra high-definition and then lets you send 4K content from your LG G4 to your HDMI-enabled TV. It's a perfect way to capture all of those Christmas morning moments and share them at Christmas dinner with the grandparents. The memory is expandable up to 2 TB via SD card, so space won't be an issue if you love to record videos.
Other camera options that I really like are color spectrum sensor, laser auto-focus, and image stabilization. The color spectrum sensor really makes photos of flowers and plants look professional. This phone has all of the standard adjustment features like white balance and shutter speed too. You won't need to bring your camera with you next time you bring the kids to the zoo or botanical garden. I don't know about you, but the less I have to pack up and drag with me, the better.
The display on this phone is 5.5 in., so whether you're taking pictures or watching cat videos on Facebook, it's nice and clear and easy to see without squinting. It's fast too – it's powered by a QUALCOMM® 800-series processor so there's no lag when you're trying to watch aforementioned cat videos. (Don't be ashamed. We all get sucked into them from time to time.)
Another cool feature is the leather, which I haven't ever seen on a phone. You can also get optional genuine leather backs in several choices of colors. It makes the phone just a little bit more unique and special. Plus, you won't need to spend money on a case. Make  sure you get a screen protector though!
All in all, I think it's a great phone and I'm having a lot of fun capturing some great shots. It's available for Verizon, so if you're ready to upgrade, make sure you take a look at this one!