Who says trick-or-treats are only for children?  This year, forgo ho-hum kid-size chocolates and indulge with a few grown-up Halloween treats for adults to make the celebration truly special.  We've picked out some of our top new Halloween favorites for adult trick-or-treaters!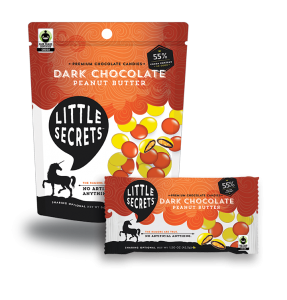 Little Secrets Dark Chocolate Peanut Butter
Want the great taste of chocolate drops that you love but don't want all the artificial ingredients and chemicals?  New natural candy-coated chocolate Little Secrets are just what you're looking for!  The candies get their colors from fruit and vegetable extracts (but they don't taste like a salad!). Dark Chocolate Peanut Butter is amazing with creamy peanut butter and Fair Trade Certified dark chocolate for a balanced and sophisticated combination of two classic favorites.  Orange and yellow colors are perfect for fall candy dishes or even in cookie recipes. It's a candy your whole family can enjoy, but we know you'll want to keep your own stash, so be sure to pick up extras!
Find more information at www.sharelittlesecrets.com.
Community Coffee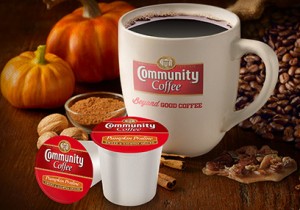 Pumpkin Praline
Community Coffee Company knows just how start the holiday season with a blend that's perfect for fall!  Scrumptious hints of pumpkin spice and toasted pecans are lovely in this medium roast that will soon be your seasonal favorite.
Founded in 1919, Community Coffee Company is an importer, roaster and distributor of the highest-quality premium coffees, using only 100% Arabica beans.  Available in ground or K-cup versions at CommunityCoffee.com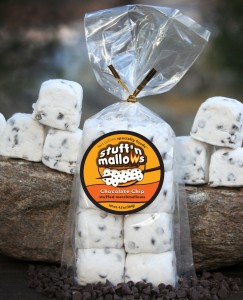 Stuff'n Mallows Mint Chocolate Chip
Handmade gourmet marshmallows stuffed with tiny, meltable chocolate chips?  This treat is almost too dreamy to be true!  Stuff'n Mallows can be enjoyed on their own, added to steaming hot chocolate or coffee or toasted golden brown over an open fire and sandwiched into a top-notch s'more. The magic happens when you add heat – the chocolate chips melt as the marshmallow toasts.
Stuff'n Mallows are available in 3 flavors, including Chocolate Chip, Mint Chocolate Chip, and Peanut Butter Chocolate Chip, as well as a seasonal favorite, Peppermint.  Get the full scoop at https://www.stuffnmallows.com/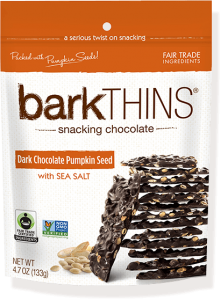 barkTHINS Dark Chocolate Pumpkin Seed with Sea Salt
Its always great to find a company that is committed to sourcing the finest quality dark chocolate from sustainable suppliers and is proud to bear the Fair Trade certification.  Even better when you find that the products are chock full of exceptional flavor!
barkTHINS Dark Chocolate Pumpkin Seed with Sea Salt combines  rich dark chocolate with good-for-you pumpkin seeds.  A magical pairing for Halloween!
Learn more at http://barkthins.com/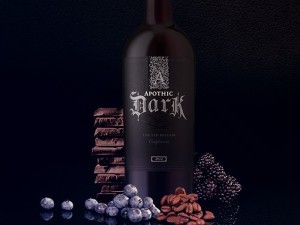 Apothic Dark
The most imaginative night of the year deserves and equally imaginative wine!  Apothic Dark is a red wine blended with dark fruit flavors of blueberry and blackberry with opulent notes of coffee and dark chocolate.  The rich, luxurious flavor profile and its mysterious label makes it the perfect wine for sipping on All Hallows' Eve.
Available nationwide wherever wine is sold. To learn more about Apothic Wines and where to buy, visit Apothic.com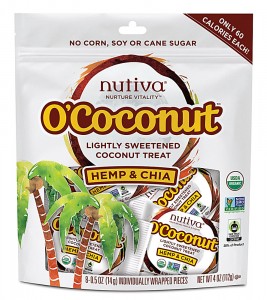 Nutiva O'Coconut Hemp & Chia
Nutiva O'Coconut snacks are the perfect delicious anytime treat. Crafted from lightly sweetened organic coconut flakes, each treat contains 1.5 teaspoons of coconut oil and a whole 'lotta goodness!
Enjoy pure coconut flavor with O'Coconut Classic or try O'Coconut Hemp & Chia for a nutty taste and Omega-3 benefits. Find more information at https://store.nutiva.com/ococonut/
Want to add some more Halloween fun to your festivities?  Whip up a special cocktail for the occasion with these boo-riffic recipes: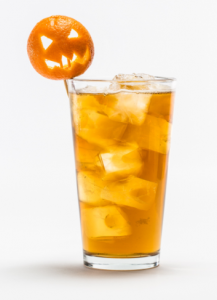 The Plundering Pumpkin
1 oz. CAPTAIN MORGAN® Original Spiced Rum
3 oz. Pumpkin Beer
1 oz. Ginger Ale
Combine ingredients in a tall glass filled with ice, garnish and stir.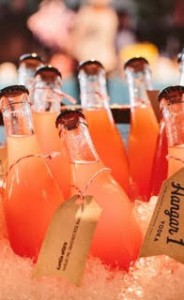 The Monster Mash
1 oz Hangar 1 Straight Vodka
1 oz fresh grapefruit juice
1 oz Unti Rose
½ oz Bianco Vermouth
1 oz seltzer water
Combine ingredients and serve in personalized bottles over ice for on-the-go accessibility
Check out these additional delicious drink ideas: