Do you take your dogs trick-or-treating?  Over the years, I see more and more furry family members out and about and all dressed up for Halloween, trick-or-treating with the kids.  It's so cute to see and I think it adds a new level to the family fun of the evening.  We've been known to take ours along for the ride a time or two and everyone loves stopping to pet and chat with us about our gentle giants! Today's Halloween conversation about treating our pups during the holiday is sponsored by Lunchbox Create.  As always, though, all thoughts, opinions and love of including our dogs in our Halloween celebrations are that of Rural Mom.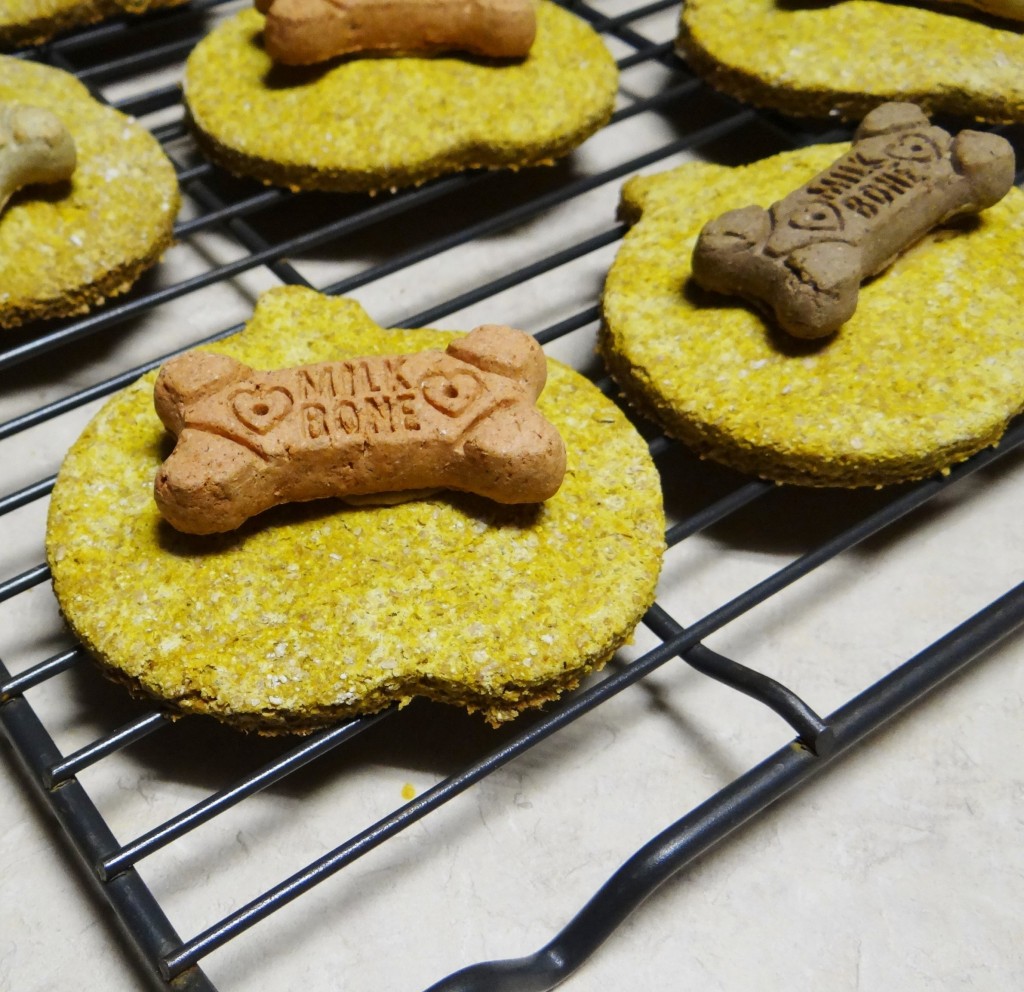 As so many of our friends have their pooches out on Halloween now, I've decided to have treats ready for them when they visit our home or when we see them along our trick-or-treat path.  So often we noticed the dogs looking wistfully a their owner's candy buckets and it makes me feel great to gift a special treat the dog can enjoy.
Pumpkins simply scream "Halloween" so I thought it would be extra fun to craft a pumpkin-shaped cookie to serve along with some of our favorite dog treat favorites of Milk-Bone®, Pup-Peroni® and Milos Kitchen®.  I love that Milk-Bone is a wholesome treat, making it the perfect companion to the wholesome dog cookie recipe I created.  Pup-Peroni and Milos Kitchen are made with real meat, making them a great bonus treat and one that every pup I know finds hard to resist!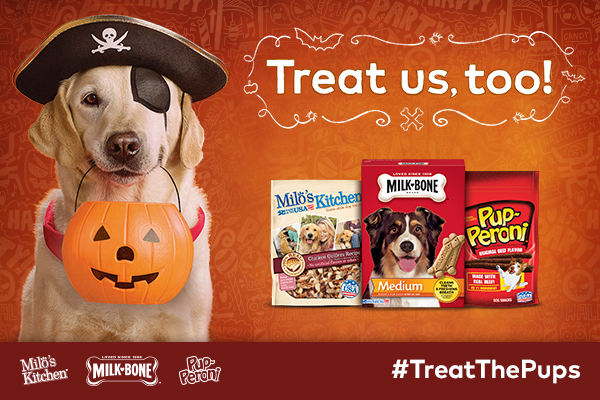 Making the Halloween Pumpkin Peanut Butter Dog Treats recipe takes only a few minutes to prep and about 40 minutes to bake.  You could easily whip them up the day before Halloween and even make an extra batch later for your Thanksgiving celebrations.  Dogs love the peanut butter and pumpkin flavor combination, it's truly a year-round special treat you can gift them anytime.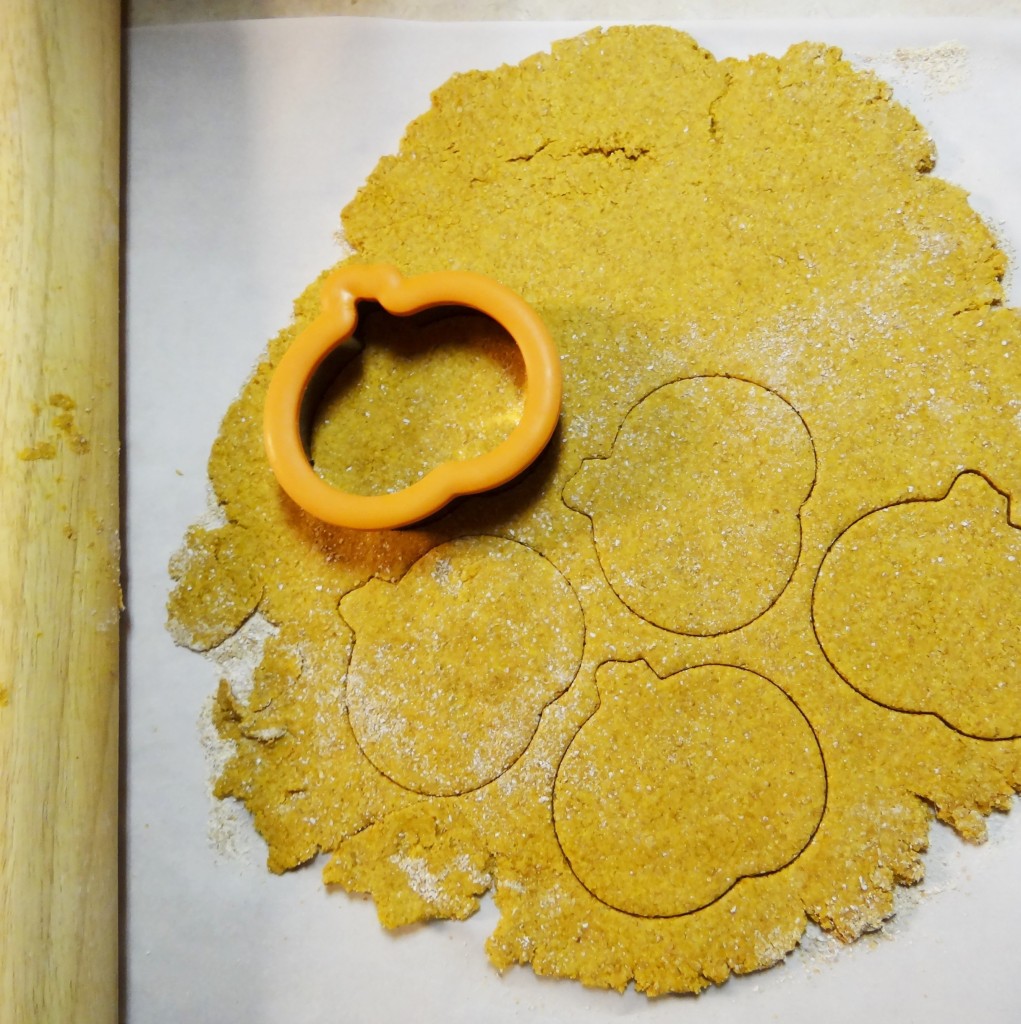 Halloween Pumpkin Peanut Butter Dog Treats
Ingredients
2 cups whole wheat flour
1/2 cup canned pumpkin
1/4 cup peanut butter
2 eggs
1/2 teaspoon salt
Milk-Bone Flavor Treats
Instructions
Preheat oven to 350 degrees Fahrenheit
In a large mixing bowl, combine flour, eggs, pumpkin, peanut butter and salt until fully incorporated.
Shape dough into a large ball shape.
Use a rolling pin to roll the dough into a 1/2-inch-thick roll.
Use pumpkin-shaped cookie cutter to cut out pumpkin cookie shapes.
Gather remaining dough and re-roll, use pumpkin-shaped cookie cutter to cut out cookies. Repeat until all dough is used up.
Bake cookie shapes in preheated oven 40 minutes.
Remove cookies from oven.
Cool cookies on a cookie rack until completely cool to touch.
Use a little peanut butter to adhere a Milk-Bone Flavor Treat to the top of the pumpkin cookie.
https://www.ruralmom.com/2015/10/halloween-pumpkin-peanut-butter-dog-treats-recipe.html
copyright 2018 by Barb Webb, RuralMom.com
Once you have your cookies ready to serve the canine trick-or-treaters who show up at your home or to deliver to neighborhood pups, you can easily serve them straight from a bowl to each dog and/or pack a nice little goody bag for each pooch filled with Halloween Pumpkin Peanut Butter Dog Treats and a handful of Milk-Bone, Pup-Peroni and Milos Kitchen dog treats, too.  The dogs will enjoy the extra goodies and the owners will love having additional treats to hand out to their pets during the Halloween celebrations and beyond.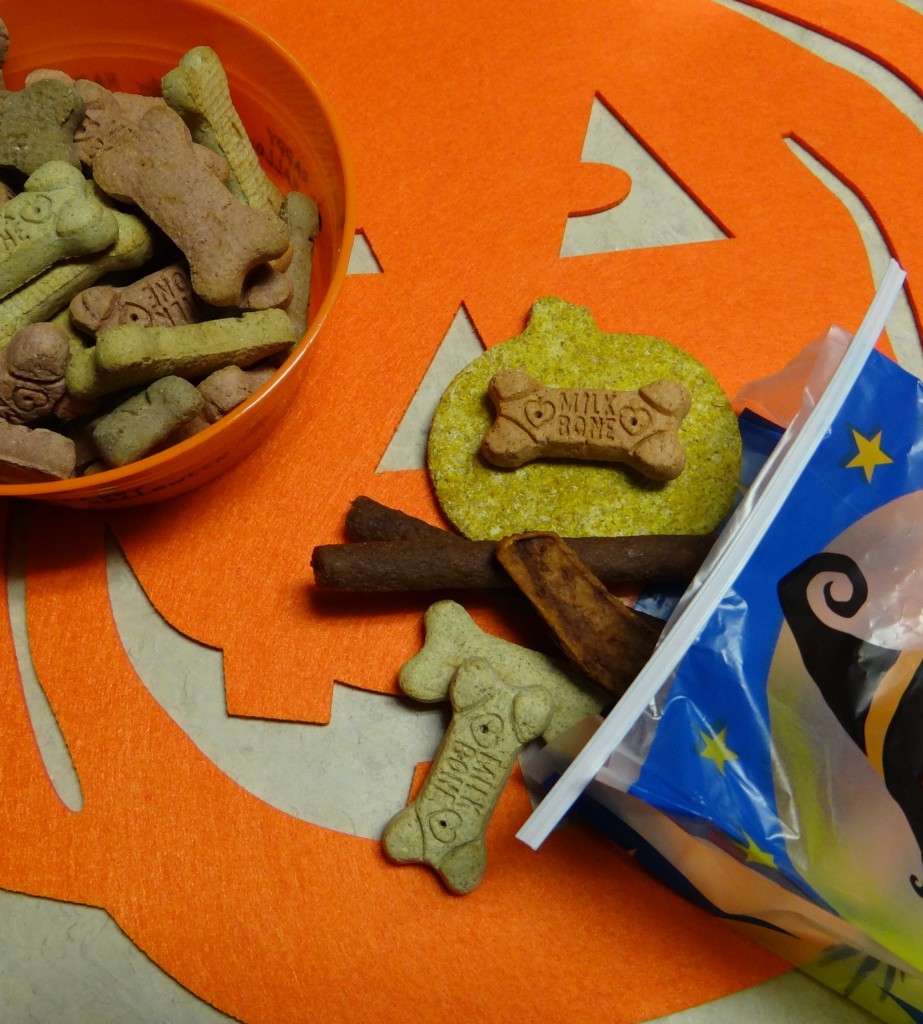 Don't have time to create special pumpkin cookies for your dogs?  No problem!  Just do the same thing you do for regular trick-or-treaters and have a bowl full of Milk-Bone, Pup-Peroni and Milos Kitchen dog treats ready to hand out on Halloween night!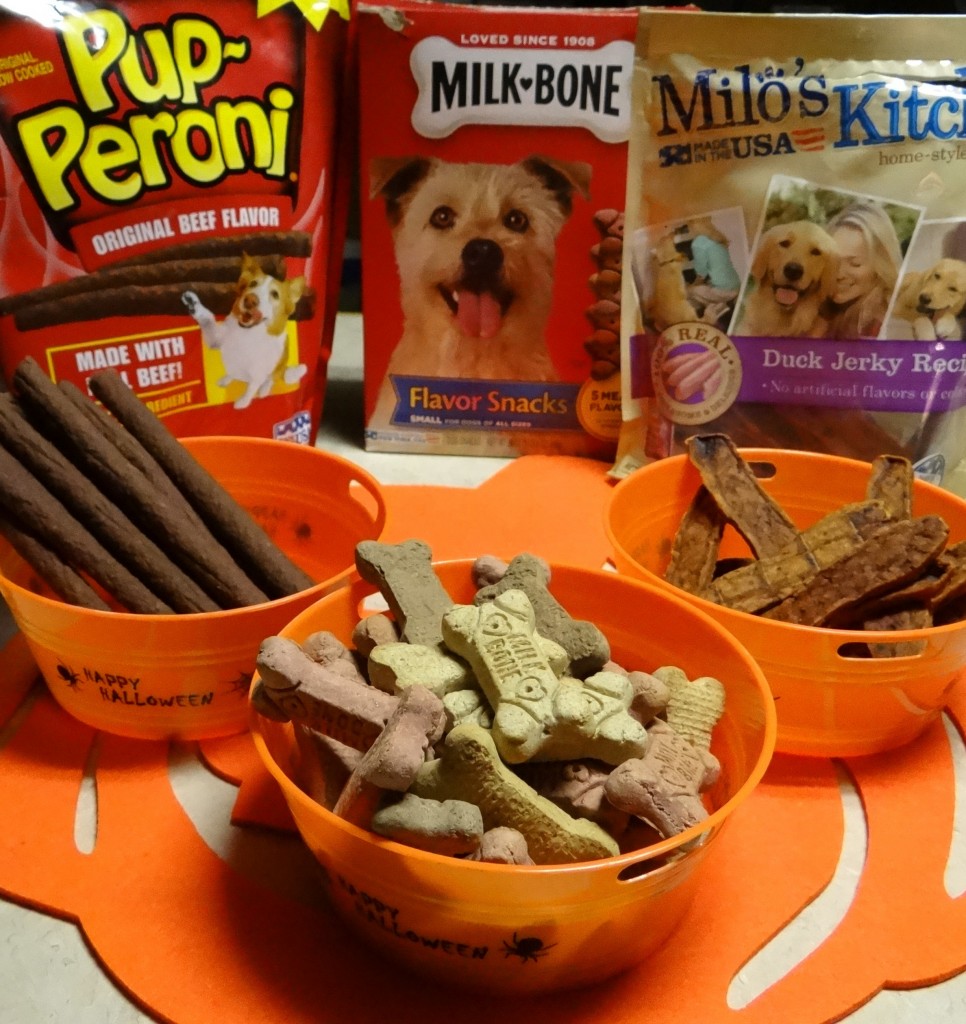 Do you create a special treat for your dog for Halloween?  Would love to hear your ideas! 
For more information on Milk-Bone, Pup-Peroni and Milos Kitchen dog treats, CLICK HERE.