What do your mornings look like? Mine look something like this: The alarm goes off; I stumble to the bathroom and then straight to the coffee pot. My coffee pot is on a timer, so the coffee is already brewed when I wake up, and I pour it into my cup. A half a cup later, I'm ready to function. I'm a total java junkie. My entire family knows that we just don't talk to mom before that half a cup of coffee is gone, and if they do they won't get much of a response. It's either groggy and doesn't make much sense, or something to the effect of "I don't care. It's too early."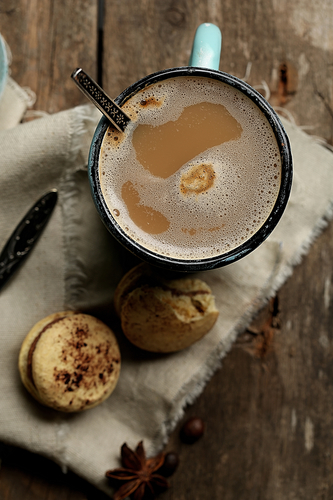 Like most people, coffee makes me happy. Mornings are so much more enjoyable (for both me and my family!) when I have a great cup of coffee in my hands. Because of this, a great coffee maker is important. I don't want to be bothered doing a bunch of work with half open eyes. I just like to pour the coffee and be happy.
I recently tried out the KRUPS Savoy EC314. This coffee maker and I have become very good friends. I truly enjoy every minute we spend together.  One of my favorite features is the bright and large LCD screen. I'm not 18 anymore. The bigger screen is especially helpful when I wake up with squinty and still tired eyes from blogging the night before.  It's also got a knob control which makes things even easier for my morning self.  I mentioned above how it's on a timer – The EC314 has a dual timer so that you can set it to brew later on weekends if you're one to sleep in. I totally take advantage of this feature!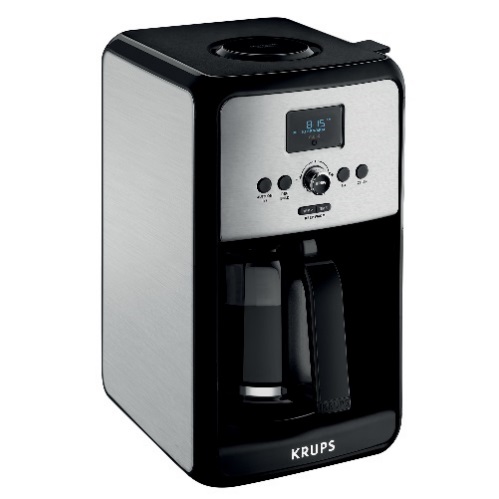 The 12-cup capacity ensures that my husband gets a cup or two as well, or if I'm entertaining, it's more than enough to share with a few dinner guests. However, you can also set it to brew 1-4 cups if you just need a little shot of the good stuff for yourself before you run out the door.

KRUPS really thought of everything with the new KRUPS SAVOY EC314!   The unit also includes:
a large, Easy to Read LCD screen
modern and intuitive rotating knob control
integrated water filtration system
clean indicator illuminates when its time to descale
pause and serve feature allows removal of carafe at anytime
large front water tank level – allows for easy viewing
Reg/Bold Setting: Provides the user control over the richness of their coffee
1-4 Cup Function: Ensures that whether you are brewing for just yourself, or a large group, you get the same quality cup of coffee every time
Keep Warm Function: Keeps coffee warm for up to 4 hours at three different temperature options and has a thermo-sensor that ensures the coffee stays at the desired temp
Auto-On: Dual program settings for weekday & weekend auto-on function so that your coffee is always ready when you need it
Another one of my favorite features is the integrated water filtration system which ensures that you only get coffee made with the cleanest water, and there's even a cleaning function to help descale the insides for those who have well water and the resulting hard water problems. Hard water is a coffee maker's worst enemy. It's imperative to keep it clean or you'll ruin your machine.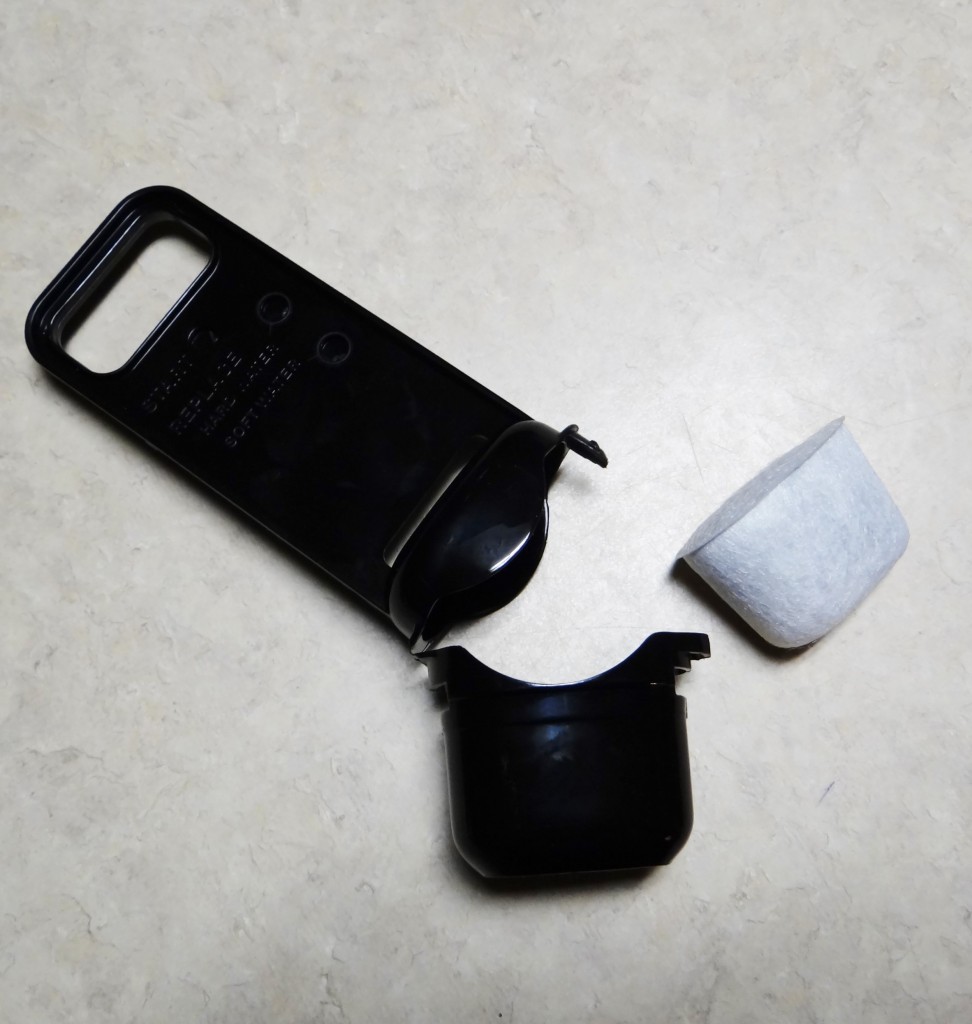 Not only am I in love with the functions, I'm really happy with the way it looks on the counter. It's got a sleek and modern brushed stainless steel finish that matches with any décor. I'm always very happy to see my EC314 in the morning! It really does help me start my day on a great note!
For more information, visit http://www.krupsusa.com/ KRUPS SAVOY EC314 is currently available (ARV of $79.99) in retailers nationwide including: Bed Bath & Beyond, Macy's, Bloomingdales, BonTon, Fred Meyers, JC Penny and WilliamsSonoma.com
How important is your coffee maker to your overall day?