Last week I shared my recipe for Tofu Lemon Cake with Pistachio Lemon Glaze and thoughts on baking with Nasoya Silken Tofu.  Today I'm sharing how super easy it is to add tofu to any of your week day meals with Nasoya TofuBaked and bringing you another great recipe!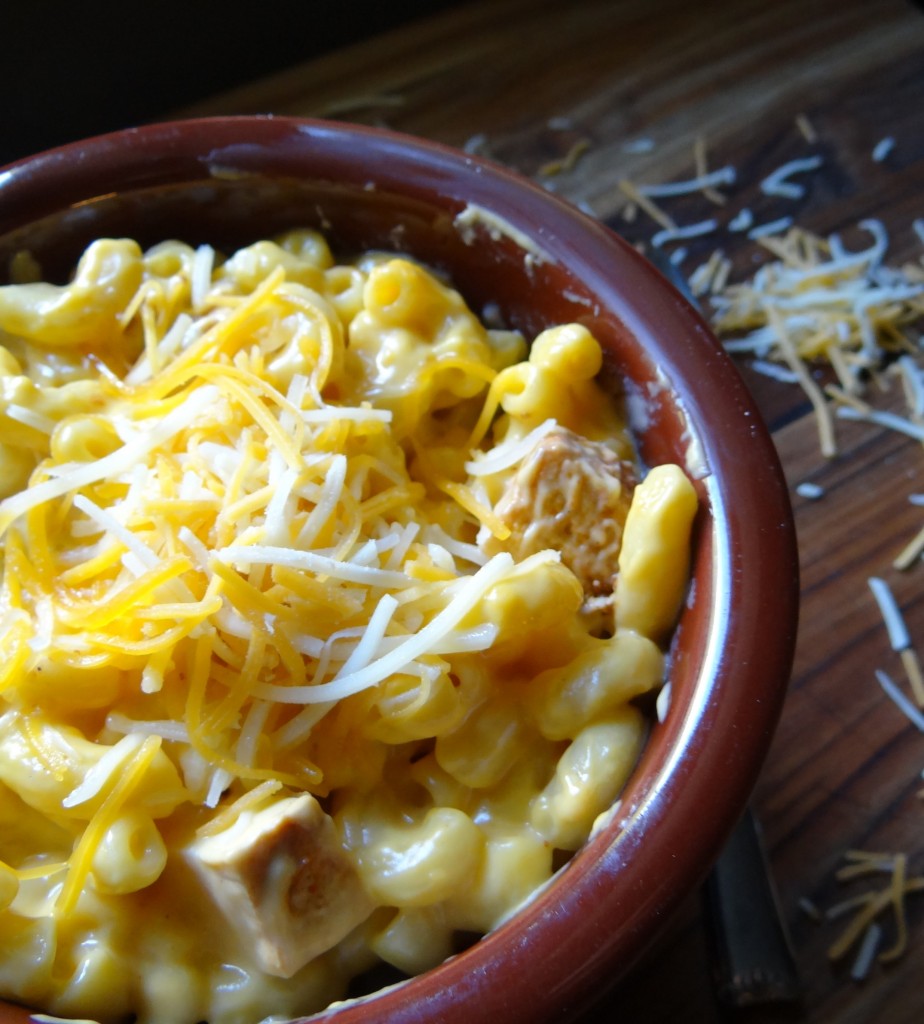 As fall quickly approaches and cooler weather sets in, I find myself craving hearty comfort foods.  One of my all-time favorite comfort foods is a great heaping bowl of Mac n' Cheese.  I generally add in a few pieces of chopped grilled chicken for a protein boost and to make it a filling meal.  It was only recently that I realized that Nasoya's TofuBaked would be a perfect substitute for the chicken, delivering all the added benefits of tofu – naturally gluten-free, low calorie, great source of protein, iron, and calcium and no cholesterol!
If you've never worked with or cooked tofu, Nasoya's TofuBaked is the perfect product for you to start with.  It's already baked and seasoned, so all you have to do is add it to your recipe, salad, stirfry or even simply enjoy it on its own!  TofuBaked comes in three delicious flavors:
Nasoya TofuBaked Organic Sesame Ginger
Nasoya TofuBaked Organic Teriyaki
and the new Nasoya TofuBaked Organic Chipotle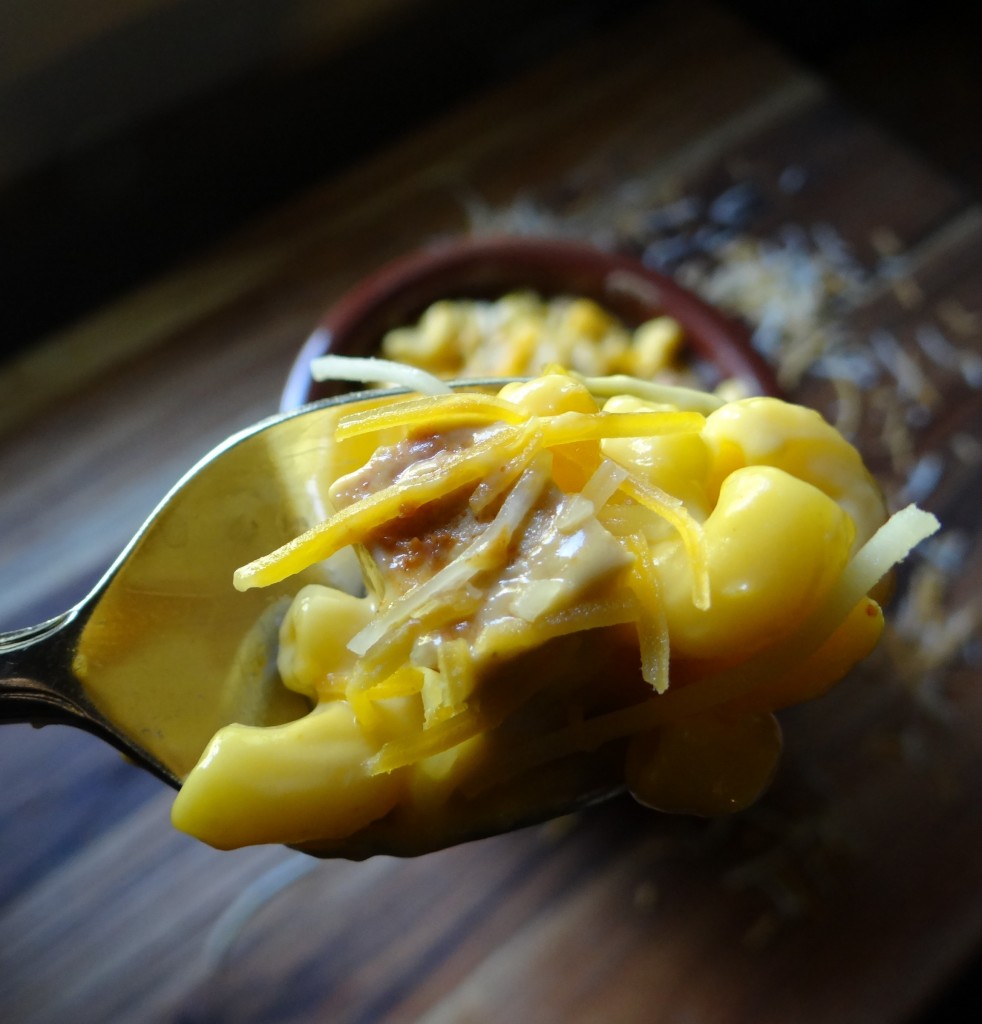 Chipotle Tofu Mac n' Cheese
(adapted from the Nasoya NEW Smoky Chipotle Mac n' Cheese Recipe: http://www.nasoya.com/healthy-tofu-recipes/smoky-chipotle-mac-cheese/)
1 lb box elbow pasta
½ cup butter
½ cup flour
4 cups shredded 3 cheddar blend
4 cups whole milk
2 pkgs of Nasoya Chipolte TofuBaked, cubed
1 tsp salt
½ tsp pepper
Preparation Method:
Cook pasta to al dente (approx. 7 min), shock in cold water, drain and set aside.
In a medium sauce pot, combine butter and flour. Cook on medium, stirring until smooth and slightly toasted.
Slowly add milk while stirring and continue to simmer until sauce is bubbly. Stir in cheese until melted and smooth.
While still hot, stir TofuBaked and drained pasta.
Season with salt and pepper serve.
Optional: top each serving with a sprinkle of shredded cheese.