While most of my family and friends geared up for holiday barbecues and impromptu gatherings on Friday, my sons and I watched our review copy of Star Wars The New Yoda Chronicles (soon to be featured, stay tuned,) scoured the internet for #ForceFriday deals we decided we had to have, joined in the merriment of the celebration on Twitter, and made our first BB-8 craft of the year (a foam craft rendition on a pencil case.)  This all led to talking in Yoda speak for the remainder of the weekend because you know, happiness is the path to the Star Wars side. Powerful we have become in our celebration of the force.
Come on, you know you can identify… you were, after all, drawn to this post!
And now that we've established you are a die-hard Star Wars fan on a quest for comradeship with a burning desire, like we have, to indulge in all things Jedi, join me in my journey to the fan side as I reveal a few highlights of all the cool stuff our friends at Disney have shared as we count down the days until The Force Awakens.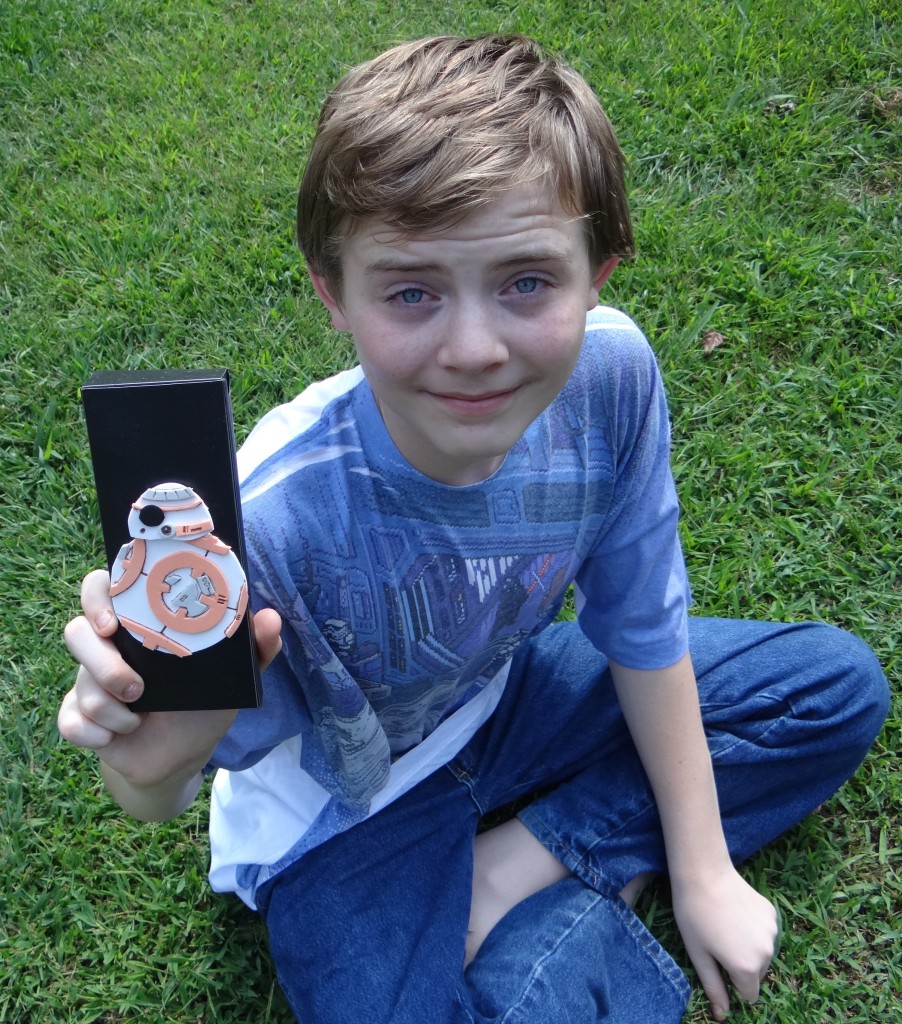 First, we are pretty skippy about the Instagram's new landscape orientation because Star Wars: The Force Awakens is the very first video content to be showcased in this new format for the Instagram community.  Whether you are a fan of this social medium or not, it's reason enough to become one just to keep up with updates like this one:
The Comic-Con reel left us way curious and very nostalgic… akin to the same feeling I had in '77, the point of transformation where you simply crave more.
Nod if you understand…
…and I will know you are among the league of those who don't care about defining ourselves as fanboys or fangirls in the Star Wars universe.  We were there, it's not a way to express ourselves or our love of the SW universe, it simply is who we are, interwoven in the fiber of our being.
Speaking of Comic-Con, how cool would it have been to have been there for this: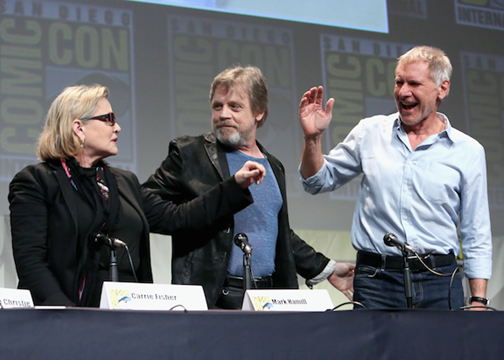 Envy those who sat in the Comic-Con seats that day, I do!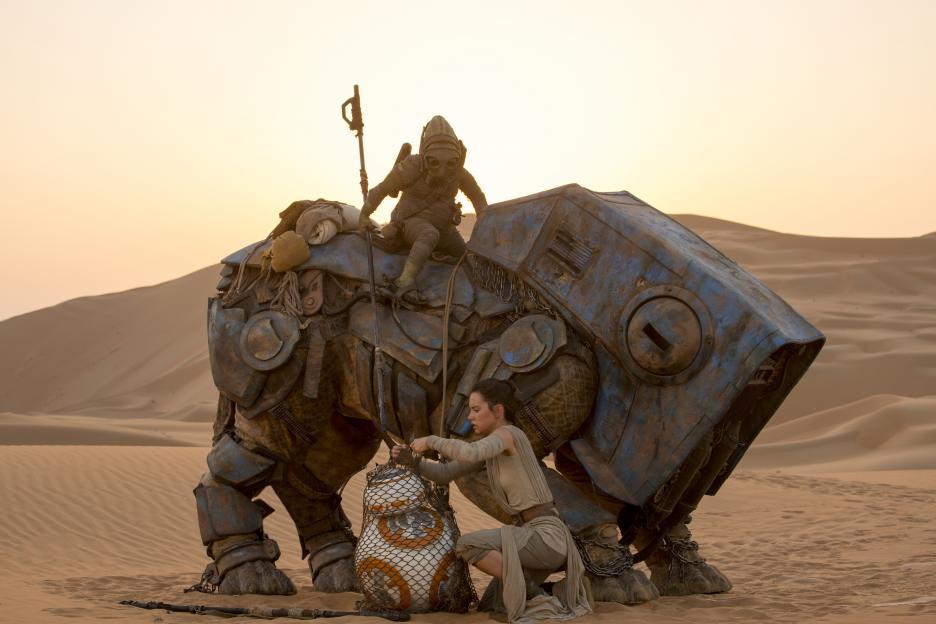 And though I don't feel the absolute need to shroud myself in Star Wars merchandise or play into the mass merchants' desires to persuade me to spend my entire life savings to convert my home into a living tribute of all things SW, I did catch a little fever on #ForceFriday and admit to being every-so-giddy about a few choice products like the Star Wars BB-8 Droid by Sphero and the Star Wars Remote Controlled Millennium Falcon from SpinMaster. They will make it onto my holiday wish list.
I thought CROCS had fun offerings, too (well, I'm just a normal fan of CROCS anyhow, so why not get Star Wars themed ones?) and I gave in and got my sons the Disney Infinity 3.0 Star Wars Starter pack, which will soon suck the lifeblood from my wallet with add-ons but is still worth the level of epic enjoyment my kids get from playing (but come on Disney, give a parent a break here and there, okay and figure out a way to integrate the system updates!  I do, however, appreciate the lower start point of the starter set, but $14 per figure add-on is harsh when your children want every character Disney ever made.)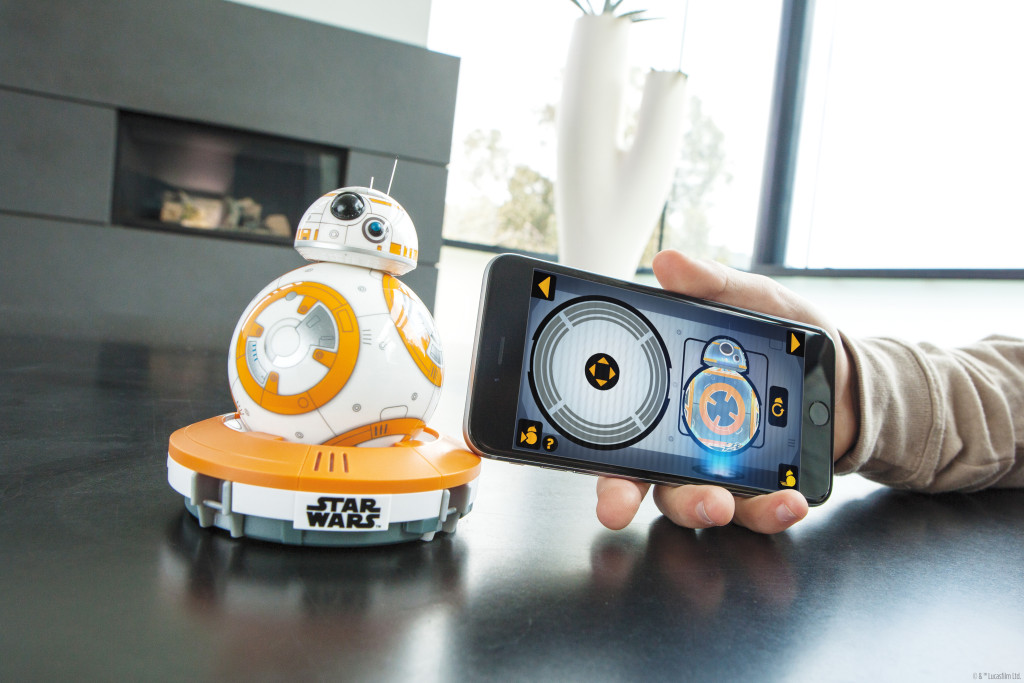 If you missed the products launched on #ForceFriday in anticipation of new movie Star Wars: The Force Awakens, you can check out the unveiling on YouTube: https://www.youtube.com/user/starwars
A few highlights from the merchandise line found in the U.S. include:
– A large collection of exclusive merchandise from Disney Store including role play items, talking action figures and figure play sets, along with themed apparel, tech accessories, mugs, journals and more
– J. Crew apparel for men, women and kids featuring the fan-favorite "Chewie, we're home" scene of Chewbacca and Han Solo from the Star Wars: The Force Awakens teaser trailer
– A Star Wars collection of Rock & Republic® misses apparel and Mighty Fine juniors apparel offers female fans graphic tees, leggings, sweatshirts, hoodies and dresses available at Kohl's
– The ultimate Millennium Falcon children's bed from Pottery Barn Kids, looking like something seen from a galaxy far, far away
– A villainous take on home merchandise featuring new characters from the Dark Side, such as First Order Stormtroopers and Kylo Ren available at JCPenney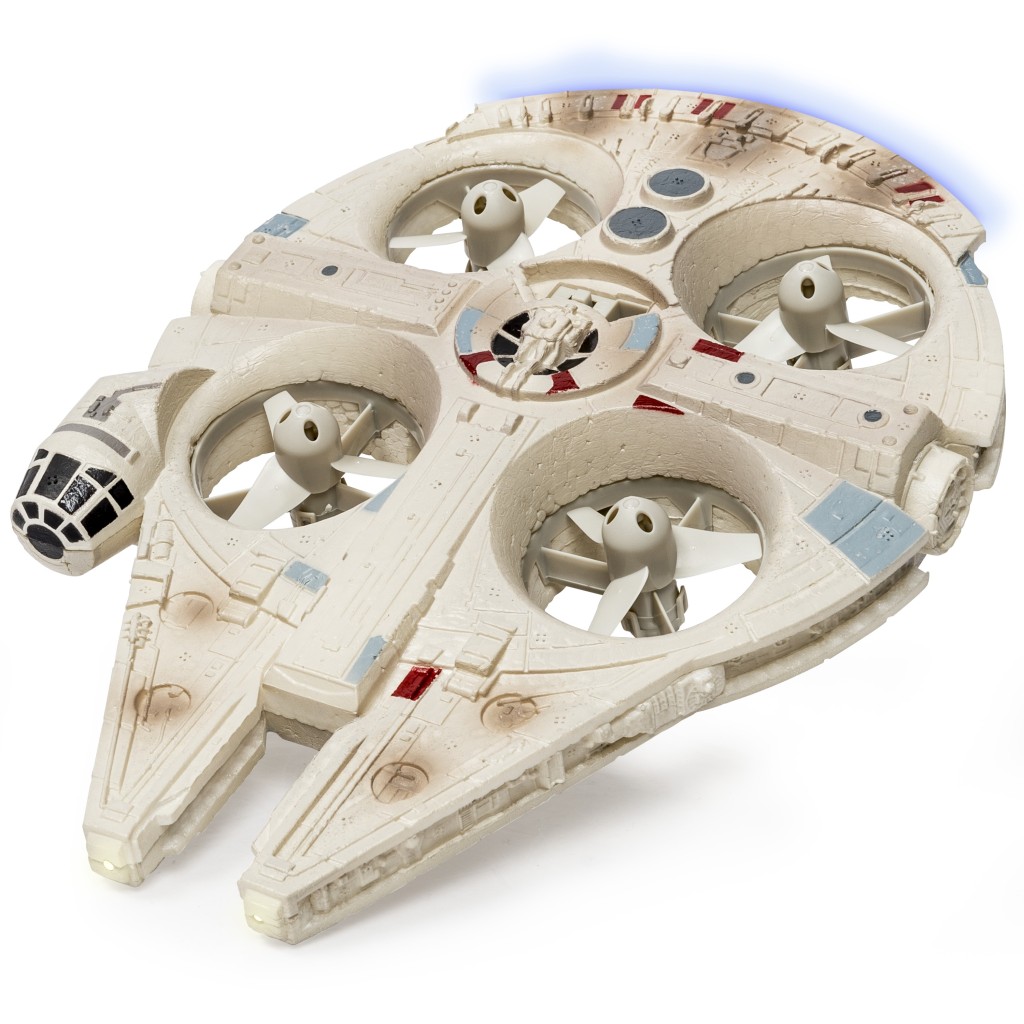 To preserve the integrity of key movie moments, an additional wave of products will be released closer to the film's debut, when fans will be able to find additional items featuring the newest characters, including Rey, Finn, Kylo Ren, Captain Phasma, BB-8 and more. On December 18, a Play Set based on Star Wars: The Force Awakens will become available for Disney Infinity 3.0 Edition, the latest installment of the best-selling "toys-to-life" video game from Disney Interactive (see, more I will have to buy, oy!)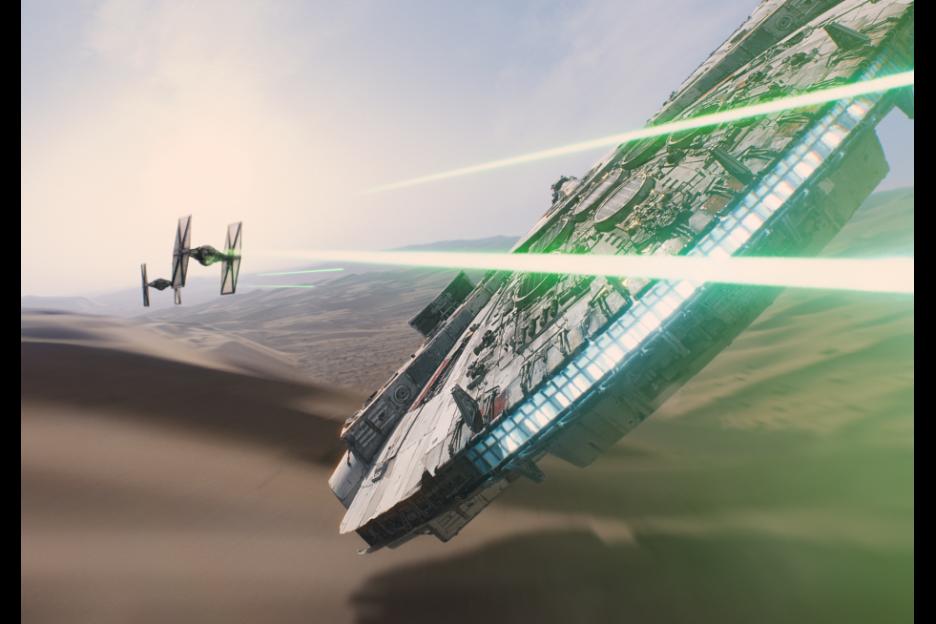 Has the force awakened in your home yet?  How did you celebrate #ForceFriday? 
Want more info?  You are a Star Wars fan, of course you do!  So, for the continued scoop:
Like STAR WARS on Facebook: https://www.facebook.com/StarWars
Follow STAR WARS on Twitter: https://twitter.com/starwars
Follow STAR WARS on Instagram: https://instagram.com/starwars/
Follow STAR WARS on YouTube: https://www.youtube.com/user/starwars
Visit the official STAR WARS: THE FORCE AWAKENS website: http://www.starwars.com/the-force-awakens/
STAR WARS: THE FORCE AWAKENS arrives in theaters everywhere on December 18th!