Every gardener knows that the first key step to your plant's survival is ensuring the roots have the proper environment to take hold and flourish.  The same holds true for family roots, when our children have a healthy environment, they grow hardy and thrive. It's all in the proper balance of nurture and nature!
Once in awhile, though, we find that the plant withers a bit and it may be traced back to a stunted root. Personal insecurities, mimic this pattern, they do their best to halt our progress, keeping us from fulling basking in the sunshine and standing tall.  Today, I'm planting the seeds of awareness with my family thanks to a very special project in cooperation with the Martin Richard Bridge Builder campaign sponsored by generationON and Hasbro.  #NoMoreHurtingPeople As always all thoughts, opinions, experiences and sheer joy to be working with Social Good Moms #GlobalTeamof200 on this good service project are that of Rural Mom.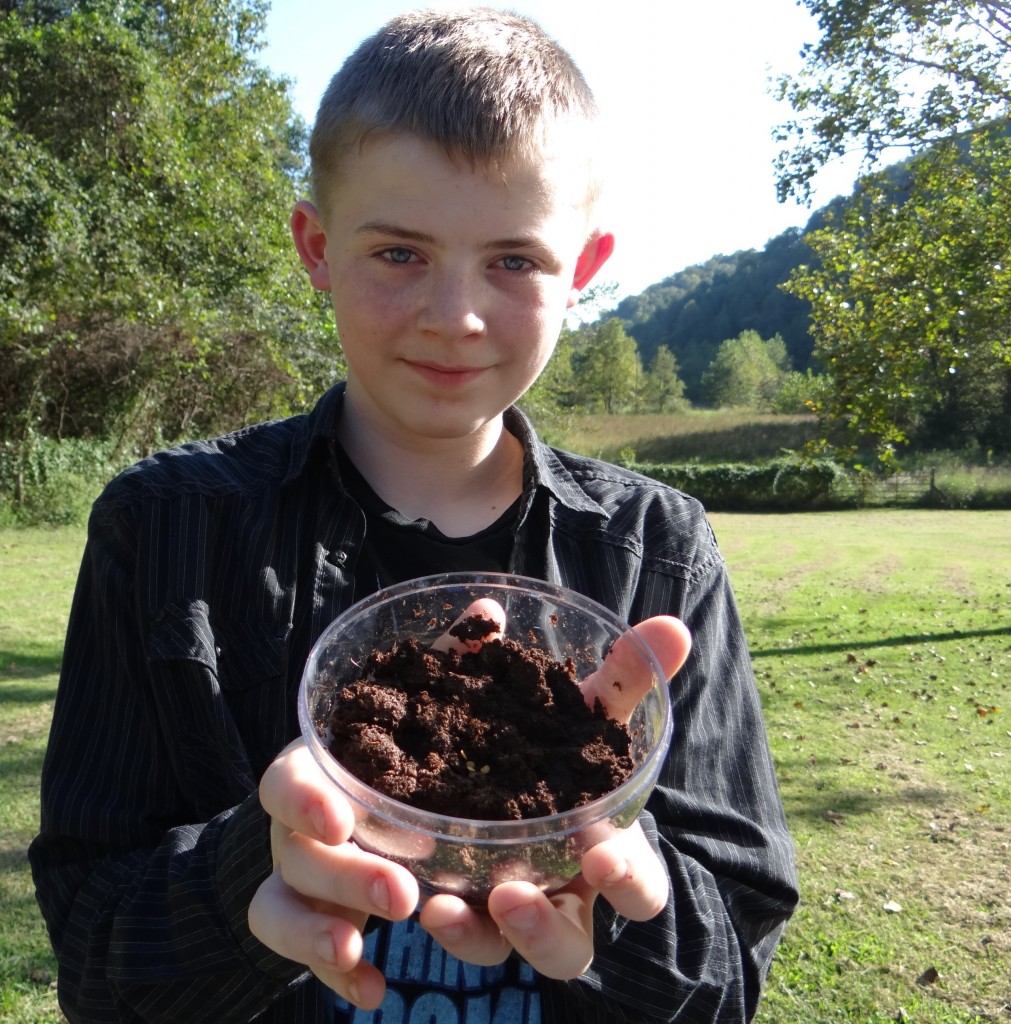 The Martin Richard Bridge Builder campaign is an amazing initiative that honors Martin Richard, the 8-year-old boy who was tragically killed when the second of two bombs exploded near the finish line of the Boston Marathon on April 15, 2013. In the days after the bombing, a photo of Martin holding a handmade poster that read, "No more hurting people – Peace" touched countless hearts. Martin was known as a "bridge builder" in his school and someone who believed in fairness, kindness and inclusion. The campaign is intended to continue spreading Martin's belief of bringing people together by challenging kids, teens and families across the country to spread peace through service projects or simple acts of kindness.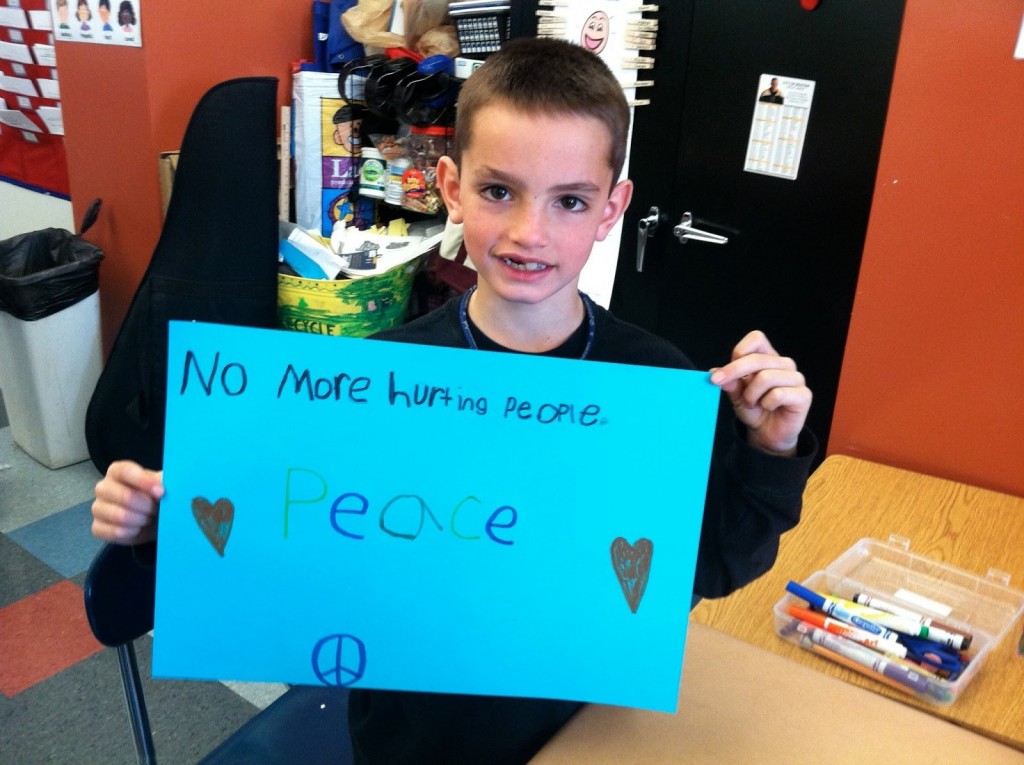 Each service project or simple act of kindness honors Martin Richard and his important beliefs by turning that belief into reality.  The ideas are simple to complete but each sends a powerful message into the universe of kindness, peace and solidarity.  Simply put, each act makes our world better !
Whether you would like to complete a community service project, a personal project or a family one, there are many ideas to choose from creating a photo journal to delivering care packages.  (You can find the full list at generationOn.org/peace under "Take Action".)  Since it struck a chord both with my green thumb and my mom heart-strings, I chose Seeds of Awareness as my first project.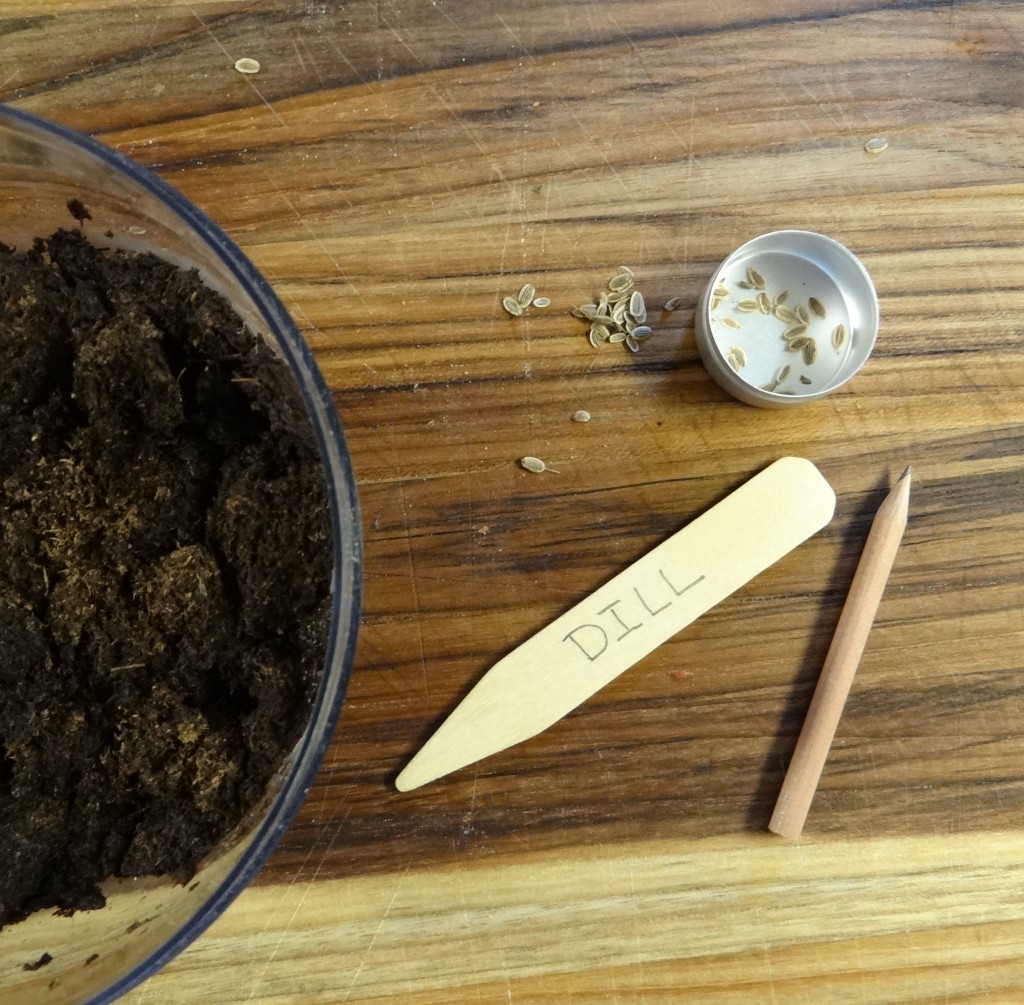 As an expert gardener, I find it easy to grow and nurture most plants.  Those I have trouble with, I can simple pick up a book or turn to the internet or my local extension service to chat with other expert gardeners and most often find the solution I need.  As a mom, it's not always so easy to trouble-shoot and nurture my children.  After all, they don't come with instruction guides and I find that often, even the experts don't have the answers!
That's why the Seeds of Awareness project stood out to me as an opportunity to pair up my gardening skills with my mom skills and gift my sons with inspirations of peace and kindness.  While sharing my love of nature I could possibly help nurture them to better deal with insecurities.  Right now they are preteen and teen. If you can recall your days in middle school and high school, then I'm guessing that like me, you clearly remember how any little insecurity you felt at the time seemed huge, monstrous and scary!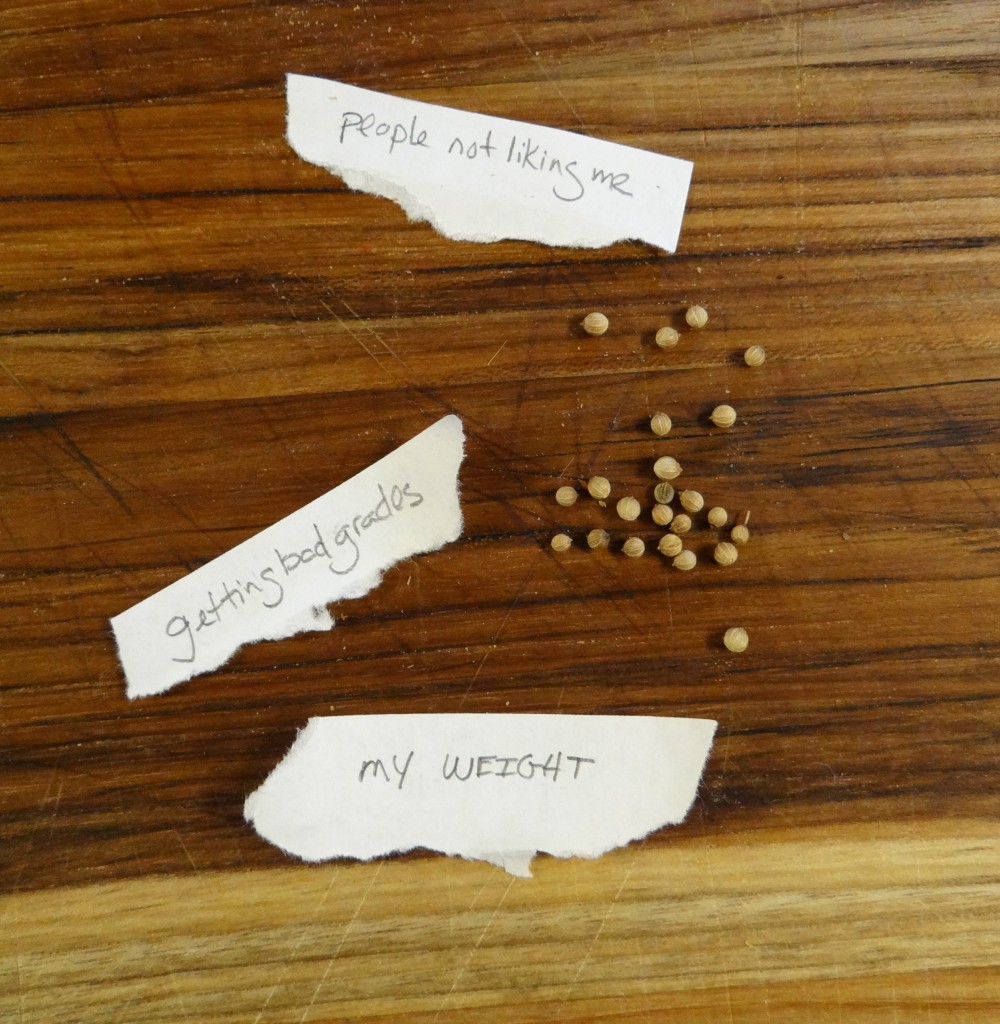 The Seeds of Awareness Martin Richard Bridge Builder project teaches us to stop hiding behind our insecurities, identify them and then bury them as seeds to then watch them grow into beautiful plants.  Completing this project opened up an important conversation with my sons, one where I could share that even adults have insecurities and one where we could discuss how they could better manage their insecurities.  The time we spent and the conversation we had was invaluable!
To complete the challenge all you need is an optimum space to plant your seeds, soil, seeds, water and a spot of sunshine to help them grow!  We chose to write our insecurities down on small pieces of paper and to bury them in the soil along with the seeds.  This helped my sons visualize the process.
There are also supplemental ideas for the project that we'll continue to work on as we watch our new plants spring to life.  I'm going to send a copy of the project along to my sons' teachers as I think it's an excellent resource to use to help addressing topics like bullying in schools and to encourage kindness in the classroom and beyond!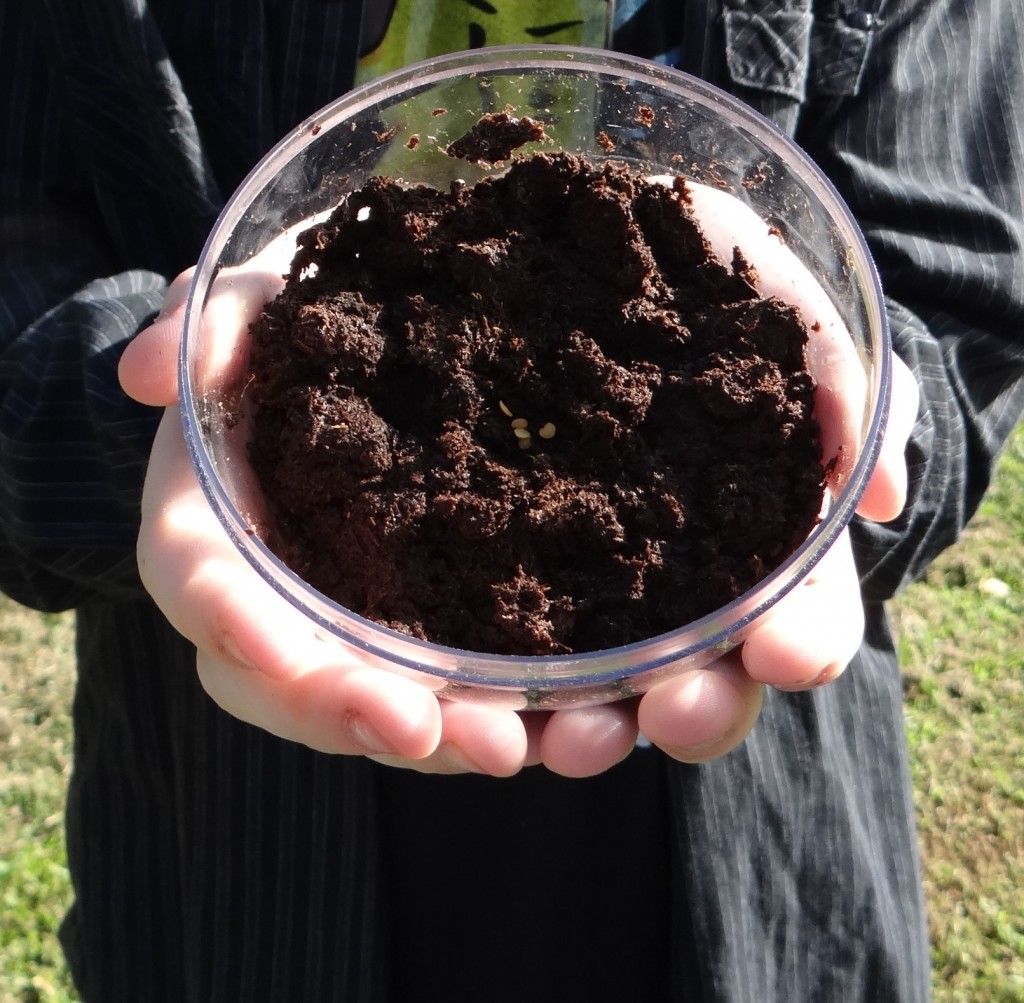 Do you want to spread the seeds of awareness, kindness and peace?  From September 14 – October 16, kids, teens and families can visit the campaign website (generationOn.org/peace) to join in spreading Martin's message on social media by creating peace posters or sharing acts of kindness using the campaign.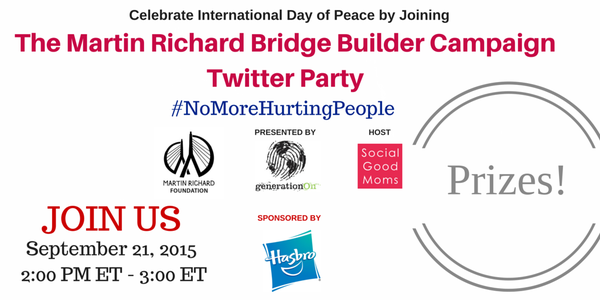 You can also join in by helping us to celebrate the International Day of Peace at The Martin Richard Bridge Builder Campaign Twitter Party  on September 21, 205 (World Peace Day) from 2PM – 3PM EST.  Use the hashtage #NoMoreHurtingPeople ~ there will also be some super fun prizes to win, so be sure to participate in this important celebration and conversation!
What Martin Richard Bridge Builder campaign project will you choose to do? 
Find more information at generationOn.org/peace