Action, adventure, antics, all-stars, and teams of super cool ants?  ANT-MAN truly is a power-packed gem of a movie full of appeal for all ages!  Every inch of movie film magic is thoroughly enjoyable.  Marvel brings us all the special effects and superhero superiority we expect but then also rolls in a whole-lotta heart and side-splitting humor.  If you are looking for a fun, exciting movie to see this summer, ANT-MAN should be on the top of your list!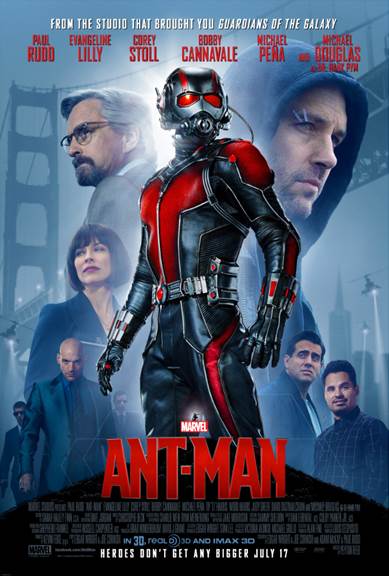 Not convinced yet?  Here's my top ten reasons you should head to your nearest theater to see ANT-MAN today:
1. It's even better than you thought it would be.  I admit, I was slightly skeptical prior to seeing ANT-MAN.  I expected it to be good, as I've come to expect all Marvel movies to be, but I wasn't completely convinced that ANT-MAN would be a superhero of gigantic proportions… but, indeed he is!  If you have any doubts, the movie kicks major ant booty!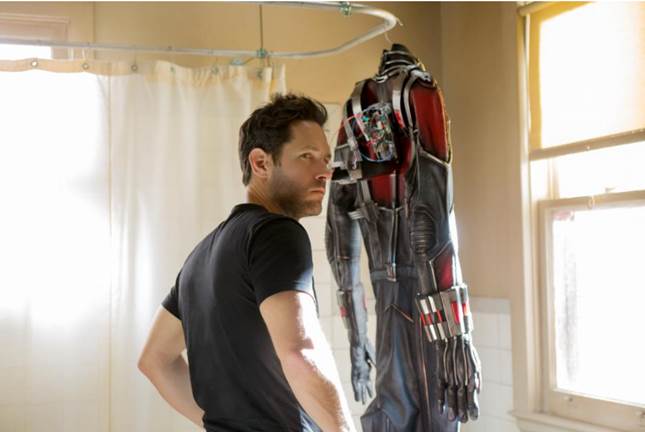 2. You need a good laugh.  One of the things that surprised me the most was the range of laughter I experienced watching the film.  From chuckles and snickers to full blown belly laughs and hoot'n howls, I thorough enjoyed the comedy peppered throughout this film.
3. You love a heart-warming story.  ANT-MAN is so much more than the tale of the making of a superhero.  It's explores the complications and emotions of father-daughter relationships, mentor to mentee intricacies and the dynamics of friendship.  In short, this movie has a lot of soul and the characters have mega-depth.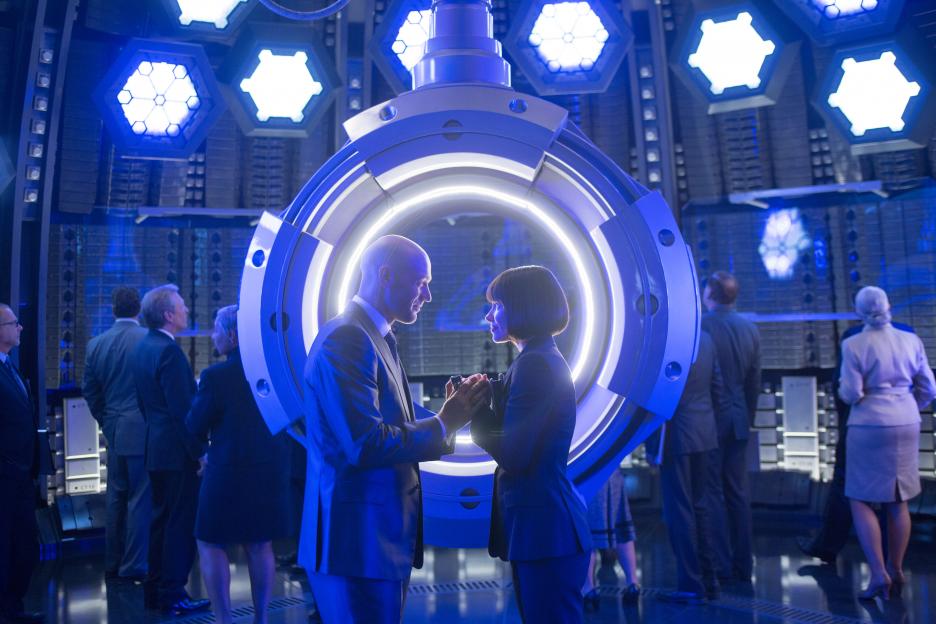 4. Great acting!  The cast in this film is phenomenal!  Couldn't think of better people for each role.  All rock star actors and actresses!
5. Amazing special effects.  Seriously, the whole ant shrinky-dink thing, totally worth seeing!  The action is riveting and the ant world is mind-blowing.  I almost like bugs now… almost.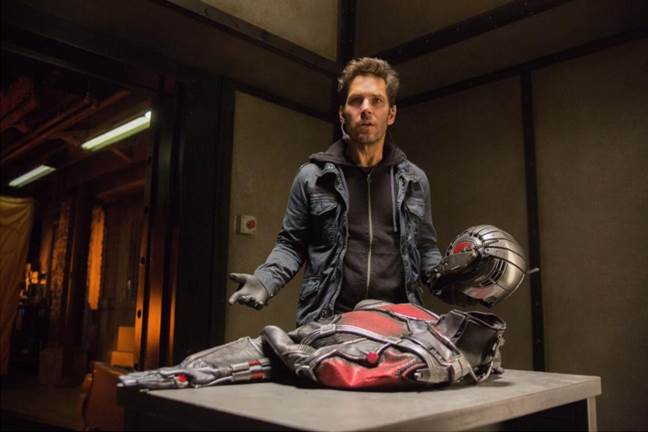 6. Coolest non-superhero posse ever.  The #Antourage in the film lend incredible spunk and spirit to every scene.  I love how everyday heroes have been incorporated… and I won't say any more as it would be too much of a spoiler. (You can find out more about the #Antourage in this exclusive interview.)
7. There's a whole lotta girl power! I love seeing women in strong lead roles, but even more so when they have incredibly developed, well-rounded characters that show case all our feminine strengths like compassion not just the punch 'em-in-the-gut round-house high-kick moves.  The action is cool, but the vulnerability and believe-ability of women in a superhero action film is way cooler.  This film elevates girl power in the Marvel universe to a new level.
ABOUT THE FILM: The next evolution of the Marvel Cinematic Universe brings a founding member of The Avengers to the big screen for the first time with Marvel Studios' "Ant-Man." Armed with the astonishing ability to shrink in scale but increase in strength, master thief Scott Lang must embrace his inner hero and help his mentor, Dr. Hank Pym, protect the secret behind his spectacular Ant-Man suit from a new generation of towering threats. Against seemingly insurmountable obstacles, Pym and Lang must plan and pull off a heist that will save the world. Marvel's "Ant-Man" stars Paul Rudd as Scott Lang aka Ant-Man, Evangeline Lilly as Hope van Dyne, Corey Stoll as Darren Cross aka Yellowjacket, Bobby Cannavale as Paxton, Michael Peña as Luis, Tip "T.I." Harris as Dave, Wood Harris as Gale, Judy Greer as Maggie, David Dastmalchian as Kurt, and Michael Douglas as Dr. Hank Pym. Directed by Peyton Reed and produced by Kevin Feige, p.g.a., Marvel's "Ant-Man" delivers a high-stakes, tension-filled adventure on July 17, 2015.
Like ANT-MAN on Facebook: https://www.facebook.com/antman
Follow ANT-MAN on Twitter: https://twitter.com/antman
Visit the official ANT-MAN site: