We are tickled to be joining Jarden Home Brands for one of our very favorite holidays, this year's fifth annual International Can-It-Forward Day!  We received product and information from Jarden Home Brands to help share our love of this wonderful event but of course, as always, all thoughts opinions and joy of participating in this celebration are that of Rural Mom.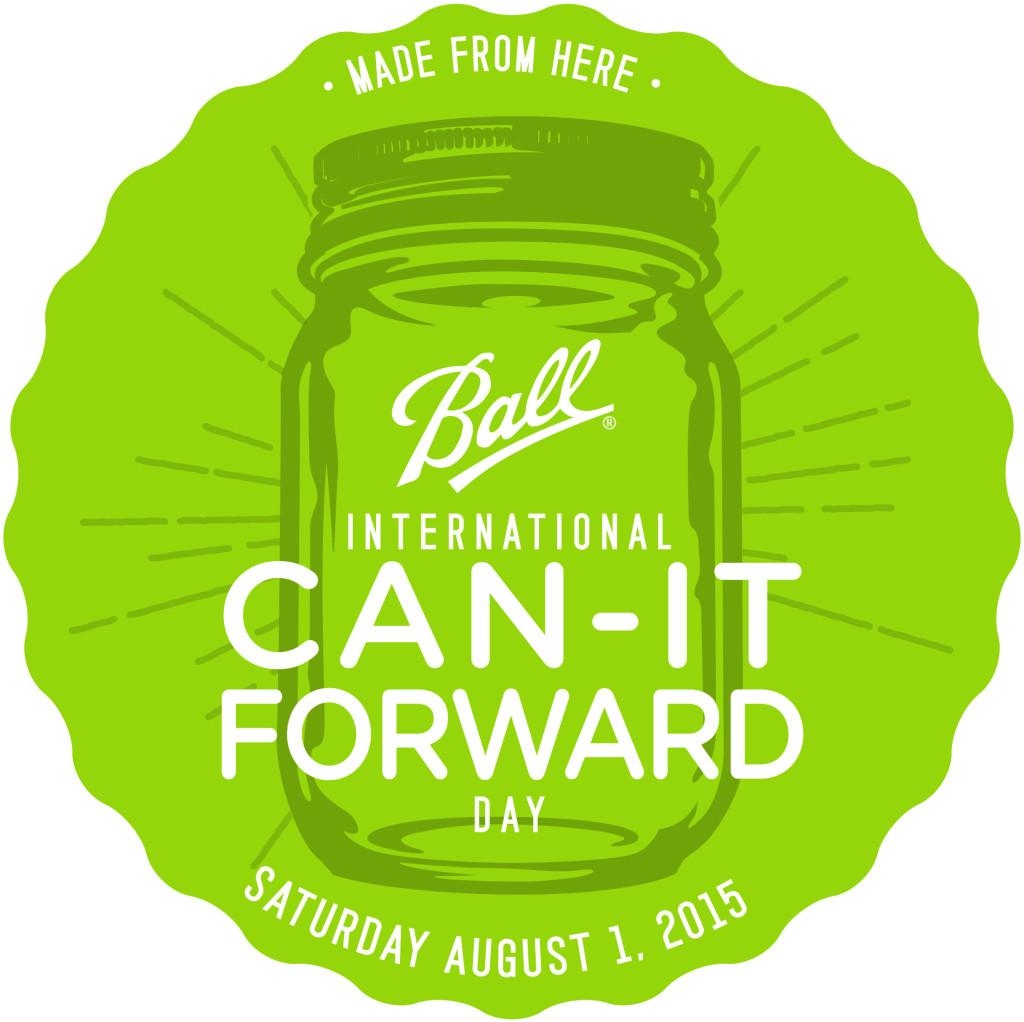 This year the International Can-It-Forward Day will be broadcast live online at FreshPreserving.com and on RuralMom.com (see below) from 11AM – 4PM EST from the new state-of-the-art Jarden Home Brands headquarters in Fishers, Indiana.
The webcast will have an integrated chat function where viewers can submit their home canning questions to be answered in real time. New this year, there will also be an exciting celebrity mason jar auction unveiled during the webcast!
To showcase the simplicity of home canning and spotlight "Made From Here" recipes, Jarden Home Brands has partnered with four blogger ambassadors from across the country to share their preserving expertise during the live webcast:
Food in Jars' Marisa McClellan of Philadelphia, PA
Hoosier Homemade's Liz Latham of LaPorte, IN
Southern Plate's Christy Jordan of Hunstville, AL
Yesterday on Tuesday's Malia Martine Karlinsky of Seattle, WA
If you choose to participate on social media like Facebook and Twitter during the event, the event hashtag is #canitforward Tag @BallCanning to ask questions On Twitter, the chat will be pulled into the webcast and questions will be answered live!
Rural Mom readers can watch the webcast live below and participate in a special giveaway held on August 1 in celebration of International Can-It-Forward Day. Be sure to bookmark this post and return for the fun!
What would you like to learn on International Can-It-Forward Day? Do you have questions we can help answer ahead of time? Leave a comment and we'll be sure to answer!
Want to learn more about Jarden Home and Ball Canning products? Check out some of our previous features:
37th Edition Ball Blue Book Guide to Preserving
Making Homemade Bruschetta with the Ball FreshTECH Automatic Home Canning System
Fresh Innovations in Herb Preservation
Wild Blackberry Bourbon Jam with FreshTECH Automatic Jam and Jelly Maker