When we stopped in Appenzell, Switzerland a few years back, we found not only the gorgeous landscape, robust cheese, and distinct herb bitters to be charming but the history and culture of mountainous range utterly enchanting. As legend has it, the first "holiday camps" for children were hosted during 1800's in the in the nearby Alps as religious respites. Children would sing songs, play games and put on short plays – all of which still echo through the hills each year of this majestic region.
Though American summer camps have expanded to include a full repertoire of options from horse back riding and canoeing to art and archery, the core of "holiday camps" remains. This playful spirit is affectionately brought to life on the set of the new Disney Channel series BUNK'D (premieres July 31st 8:00pm ET on Disney Channel.) Everything from the carefully selected decor and hand-crafted details on set to the vibrant young actors cast in the show embody the ideal setting for the summer camp experience every child dreams of having.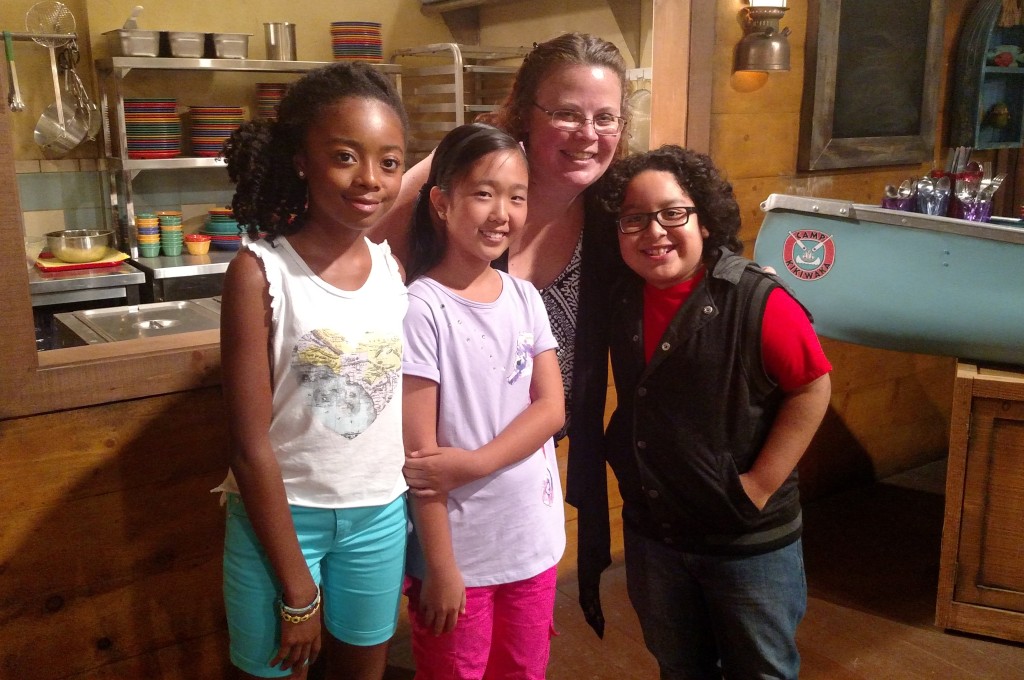 Fans of Disney Channel's JESSE were sad to see the popular series end but will be happy to find that BUNK'D is a spin-off well worth watching. In BUNK'D Emma Ross (Peyton List,) Ravi Ross (Karan Brar,) and Zuri Ross (Skai Jackson) reprise their roles heading off to a rustic summer camp in Maine, where their parents met as teens.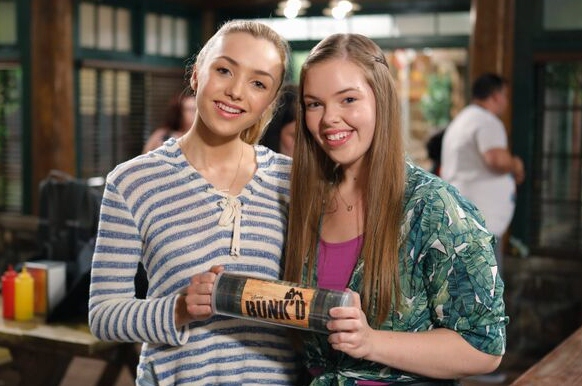 In their new adventures they find new friends Xander (Kevin G. Quinn,) Tiffany (Nina Lu,) Lou (Miranda May,) and Jorge (Nathan Arenas) as the trio tries their best to settle in at Camp Kikiwaka. I had the chance to catch a brief taping of the show and just the little scene we viewed showed the enormous comedic potential of this light-hearted show. Take a peek:
Exploring the set of BUNK'D and meeting the spunky, exceptionally talented actors was truly a treat. Though many of the cast members are new, they all seemed to be long-time friends who bantered back and forth just as easily in person as they do on screen and were just as sweet as you would imagine. It's one thing I'm consistently impressed with when it comes to Disney Channel kids, they are true pros who are still very down-to-earth and filled to the brim charming personality. A true tribute to their parent's and the studio's influence in keeping things "real" behind the scenes.
The set is just as meticulously cared for. We were inside the studio the entire time, but if you kept from looking upward at the studio light and sound equipment, you definitely got the summer camp and great outdoors vibe throughout the set. I was really impressed by the attention to detail on each section of the stage from hand-painted plaques to colorful throws and knick-knacks galore that I'd love to have in my home!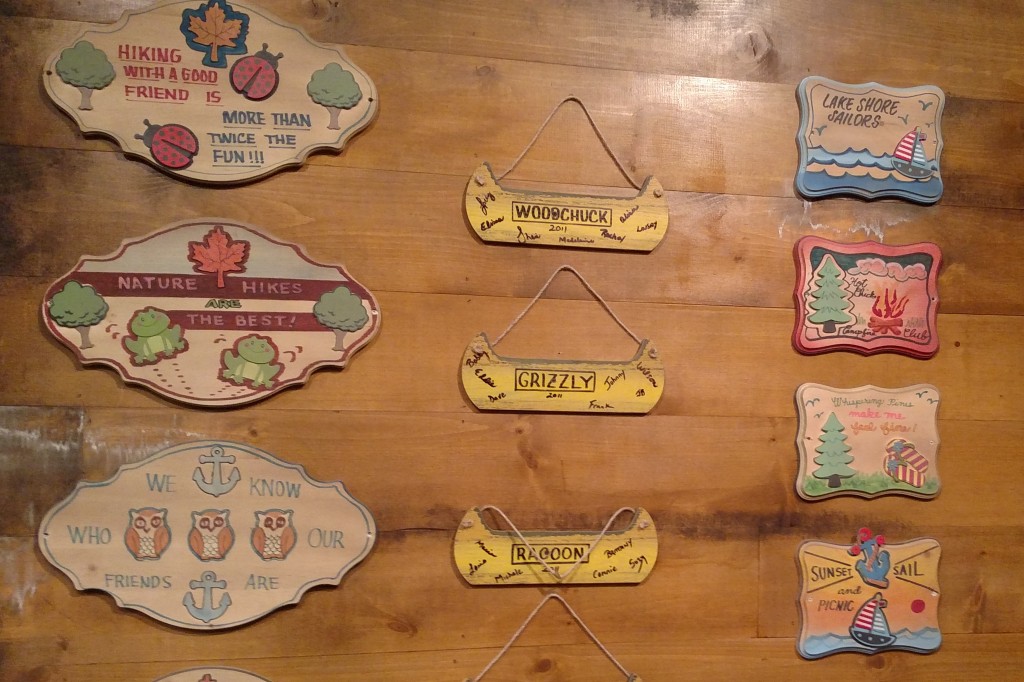 If you'd like to know more about what the cast had to say during our interview time, check out the great details my friend Jana at Merlot Mommy recorded: You can also find more information and behind-the-scenes action from the other bloggers who visited the BUNK'D set by searching for the hashtag #BUNKDEvent on Twitter, Instagram and Facebook.
For a real treat and a bit of traditional and modern "holiday camp" fun, tune in to BUNK'D July 31st at 8:00pm ET on Disney Channel!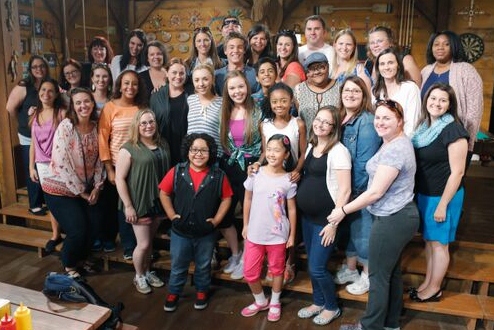 Disclosure: I received an exclusive trip courtesy of Disney to attend various events including a set visit to BUNK'D. I'm under no obligation to report anything other than my personal experience, thoughts and opinions.