Farm fresh recipes and healthy eating have always been important to me, but now even more-so that age has not only brought me greater wisdom but also more health concerns!  When the opportunity to test out the Avalon Bay Deluxe Air Fryer came along, I was thrilled to give it a whirl, knowing it would be a great way to boost my efforts to eliminate fried foods from my current diet.  As always, all thoughts opinions and sheer love of this fabulous kitchen appliance are that of Rural Mom!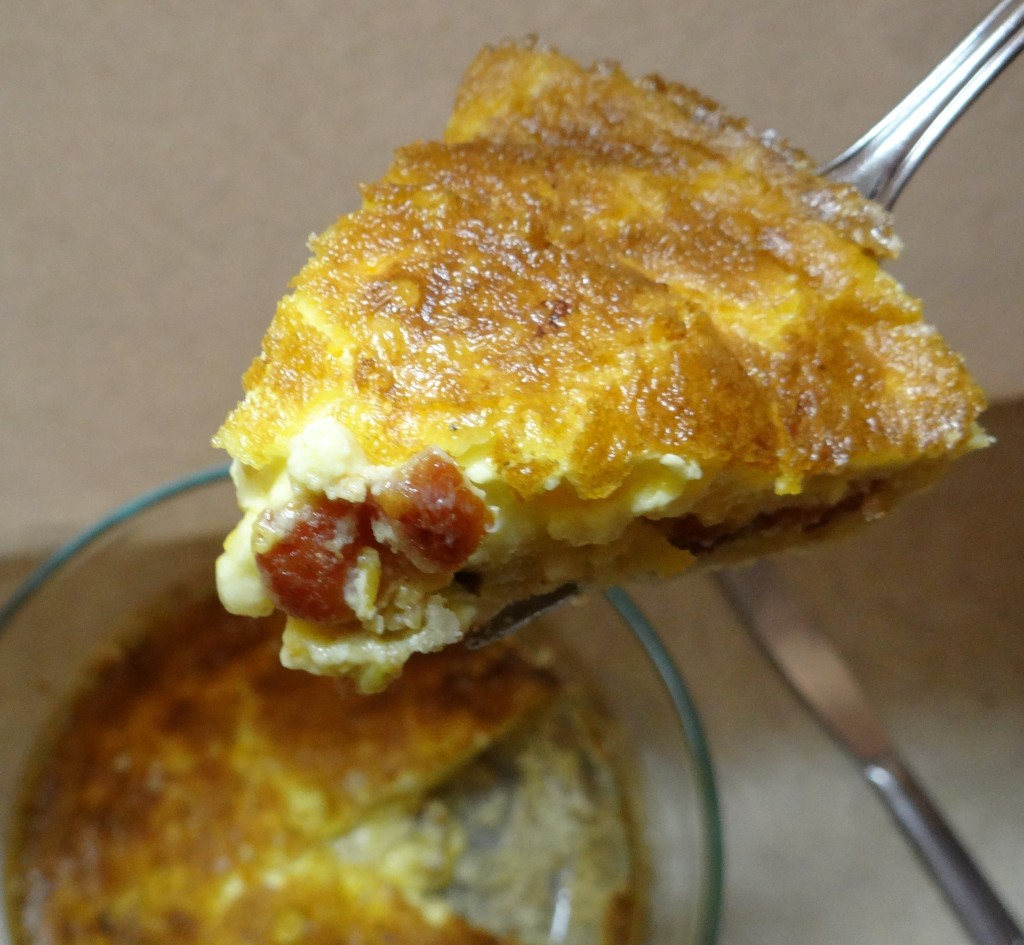 Have you ever heard of an air fryer?  The main benefit of an air fryer is healthier food – since there is no added oil involved, you're getting all of the flavor out of your favorite foods while saving yourself lots of fat and unnecessary calories.
So I gave it a shot (delicious quiche recipe below) and I really loved the results. The food came out crispy, tasted the way it should, and as a bonus, there was no nasty fried oil smell in my house. You know the one I'm talking about – it's hard to describe but smells kind of like a gross combination of antifreeze and fish. I don't miss it.
It works like a convection oven but better. The fan takes the fats and oils out of the food, which then drip down through the basket, and then AirFrys the food by lifting the oil and making your food airborne by coating it. This cycle repeats over and over the entire time it's cooking. It cooks faster than a regular oven as well, and doesn't heat up your house. That's a huge bonus in the summer months.
Very simply- organic all-natural potato wedges go into the Avalon Bay air fryer: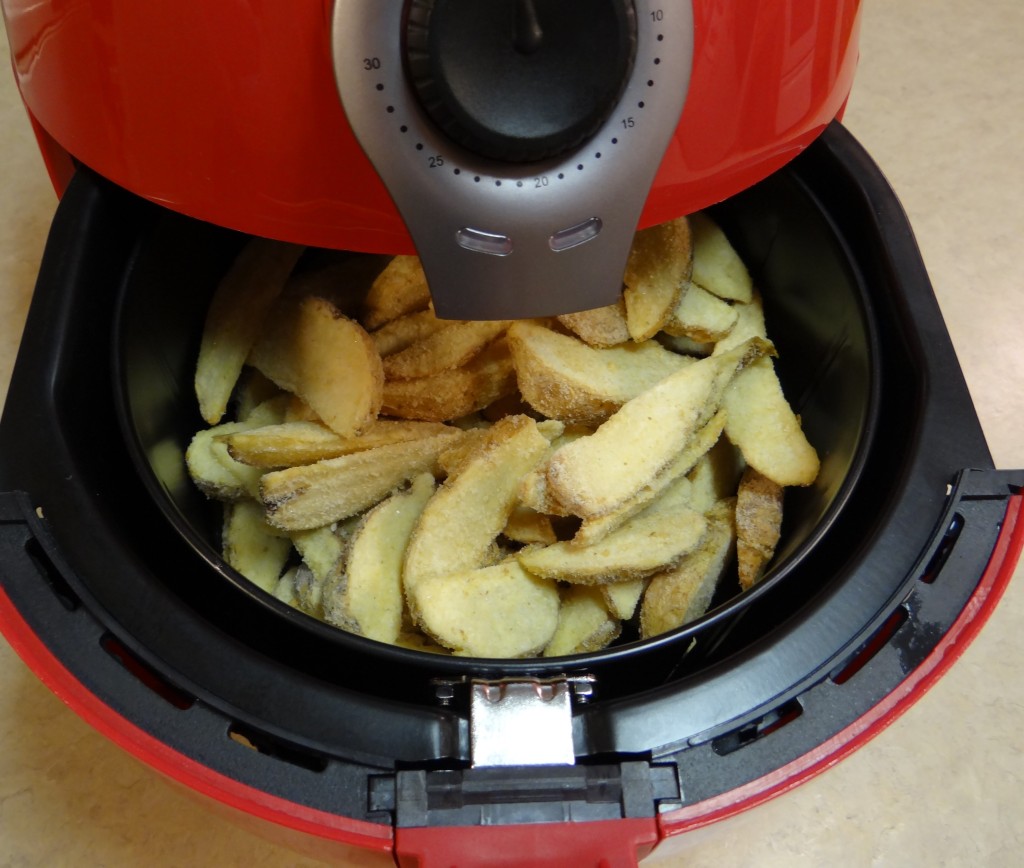 And about 22 minutes (and one shake of the pan) later, perfectly cooked, crispy potato wedges come out.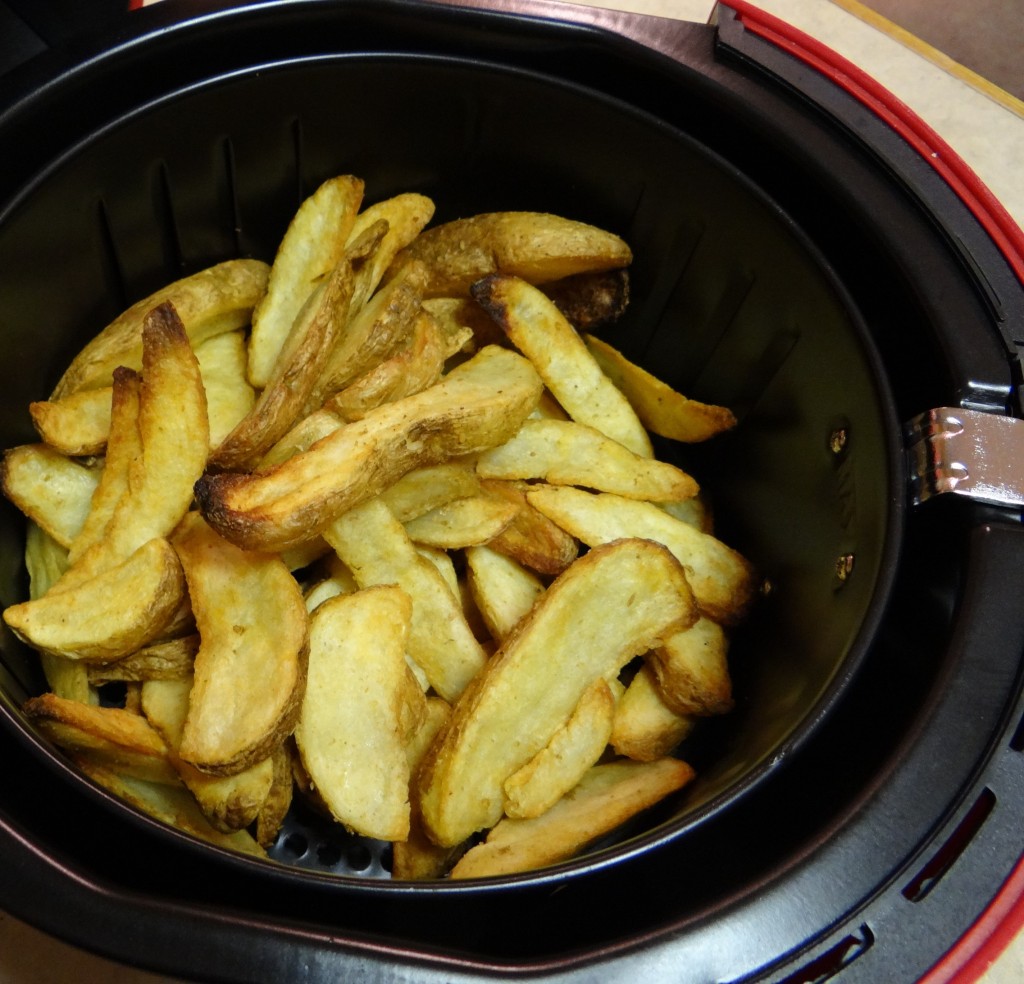 The air fryer doesn't just fry though; it also grills, bakes, and roasts food to perfection. It's got a stainless steel 304 heating element that ensures that everything is cooked evenly. This small appliance will make you wonder why you even have a microwave anymore. Also, unlike the microwave, you can control the temperature better because it's adjustable from 200-400 degrees.
It holds an impressive amount of food as well – 3.2 liters of chicken wings, mozzarella sticks, French fries, and many other favorite foods fit into the non-stick mesh basket. It does the work of a large appliance while taking up very little space in your kitchen, which is nice if you have a small kitchen or live in an apartment.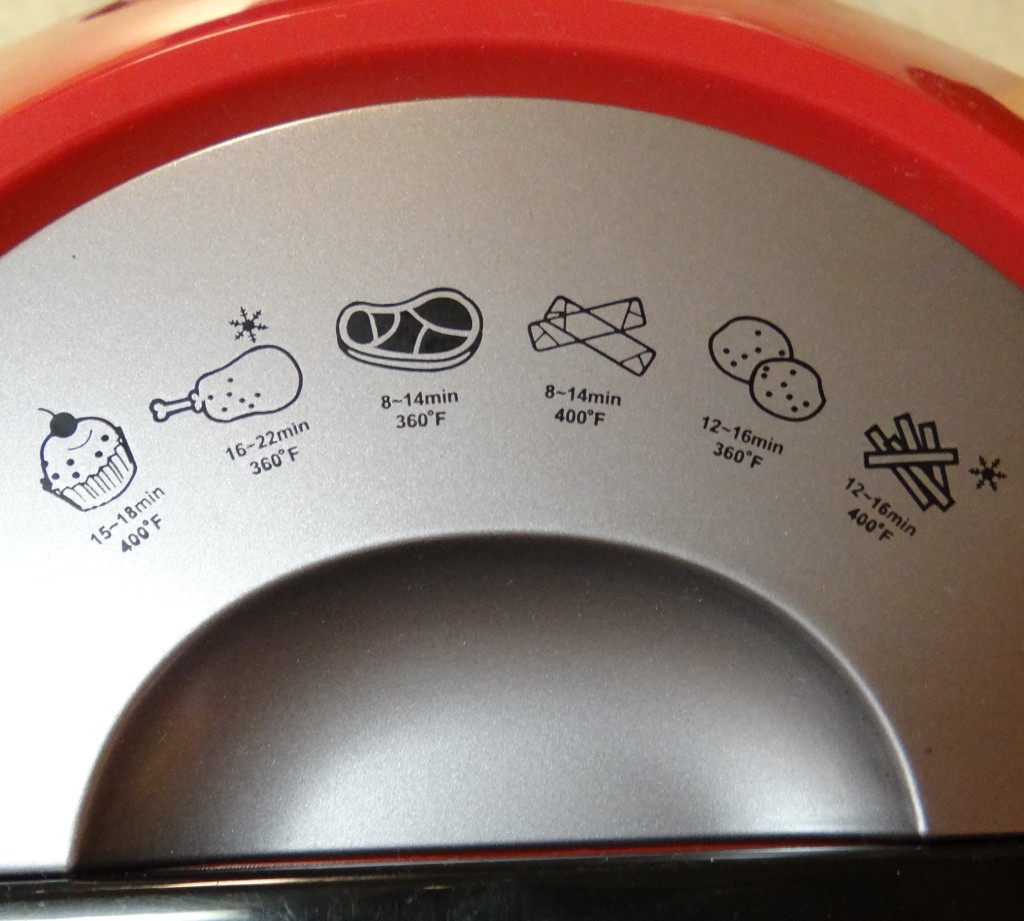 The design is really nice too. It's small and the rich red color matches with just about any kitchen décor. It's definitely something you'll want to keep on your countertop rather than shove in a cabinet and bring out at your next yard sale. We use ours a couple of times a week because it's so versatile. You can leave it out and not worry about this big ugly monstrosity sitting there taking up space.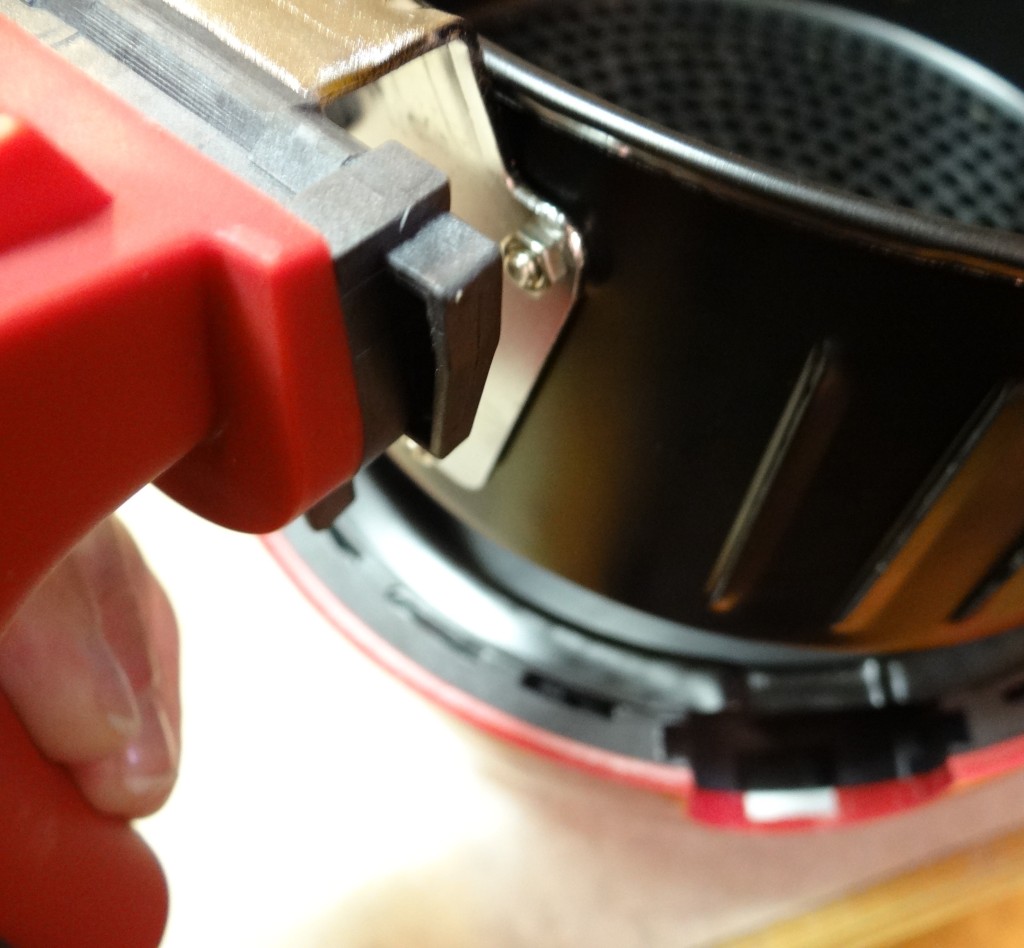 I also love how easy the AirFryer is to clean – simply pop out the mesh basket,  hand wash or wash in the dishwasher and then wipe down the outside of the unit. That's all there is to it. It seriously cuts down my time in the kitchen by quite a bit, and that always makes me happy!
What also makes me happy is how the Avalon Bay Deluxe Air Fryer has the capacity to cook an amazing array of foods including cakes and one of my favorites, quiche!   I tested out my favorite go-to gluten free quiche recipe that I generally make in my oven and it turned out just as great.  As a bonus, I expended less energy and was able to cook the quiche in less time, a total win-win-win!  Hope you enjoy making this farm fresh recipe in your Avalon Bay Deluxe Air Fryer!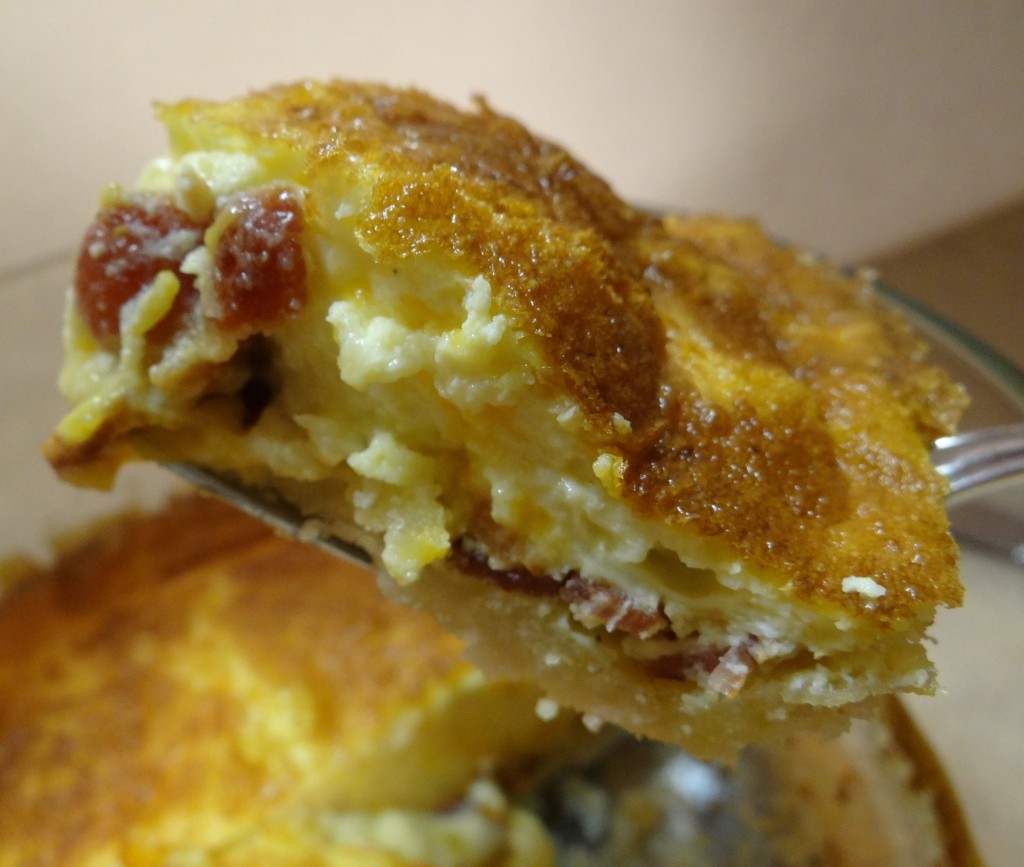 Gluten Free Quiche for Two
1/2 cup all purpose gluten-free flour (I use Bisquick Gluten Free Mix)
1/4 cup bacon, cooked and crumbled
1/4 cup cheddar cheese, shredded (I use a combination of sharp and mild cheddar)
2 eggs
2 Tablespoons shortening (or butter)
1 cup whipping cream
Dash of salt and pepper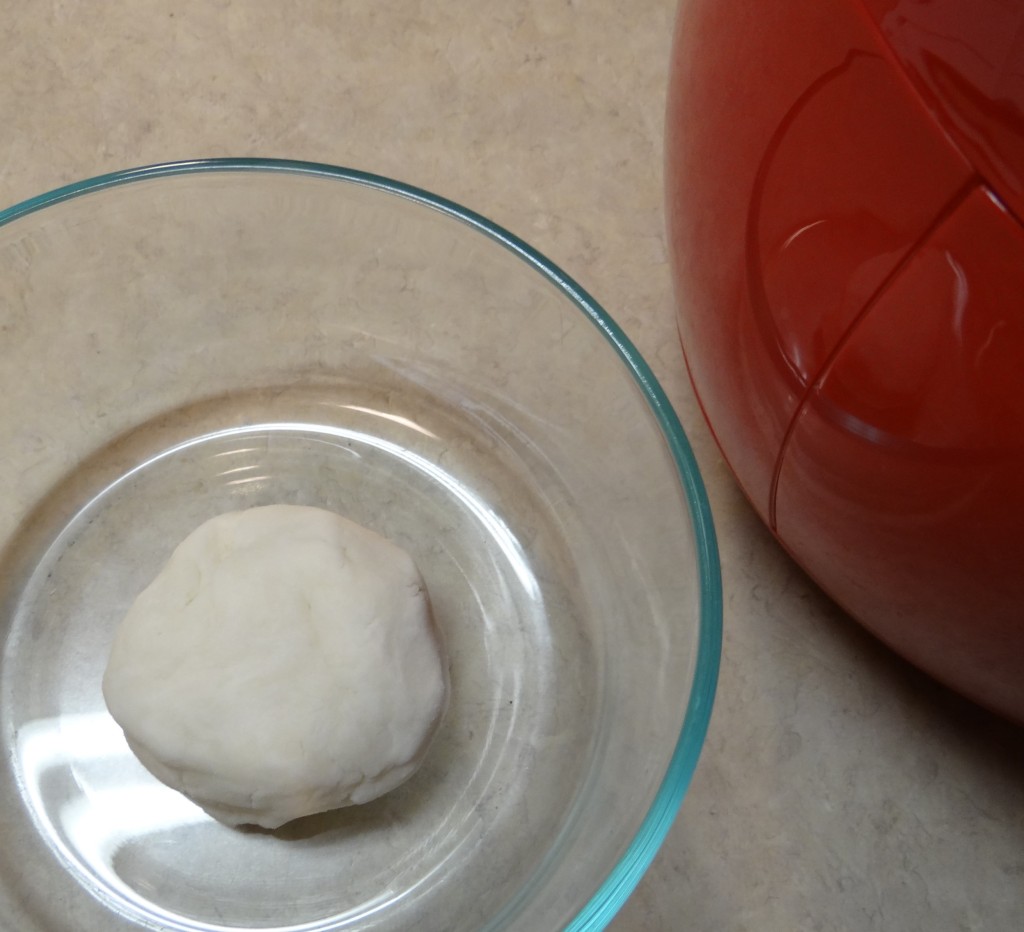 In a small mixing bowl, add shortening and gluten-free flour.  Use a pastry cutter to cut shortening into the flour until thoroughly mixed (flour will form into small clumps when shortening is fully cut in.) Add a tablespoon of water to the flour and mix by hand, shaping flour into a small ball (as pictured above.)
Place dough ball into an ungreased 4 cup glass dish (or small quiche pan.)  I use the Pyrex 4-cup glass storage dish.  Using your fingertips, gently press pastry evenly along the bottom and about an 1/2-inch up the sides of the dish (as pictured below.)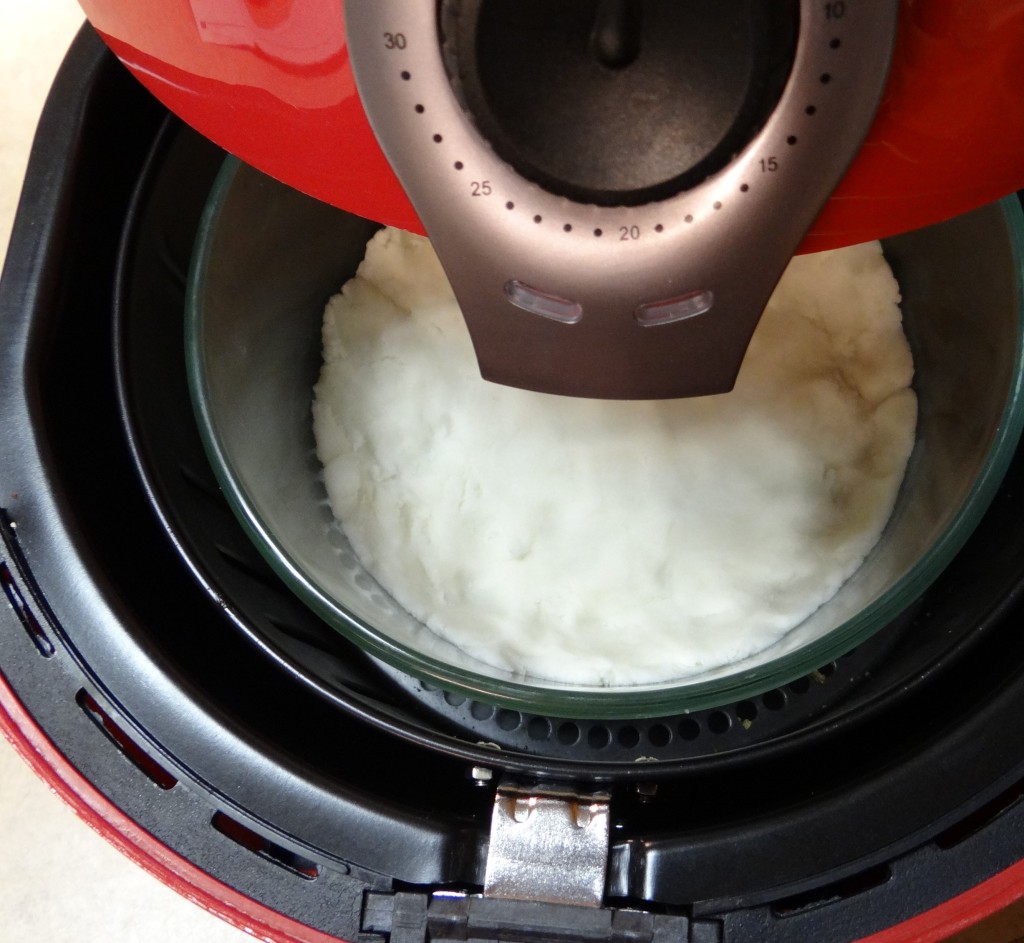 Place glass bowl inside the basket of your Avalon Bay Air Fryer (as pictured above) and close the fryer.  Set temperature to 400 degrees and timer to 10 minutes.  Cook crust for 10 minutes.  Pastry will be lightly browned when you remove it from the fryer (as pictured below.)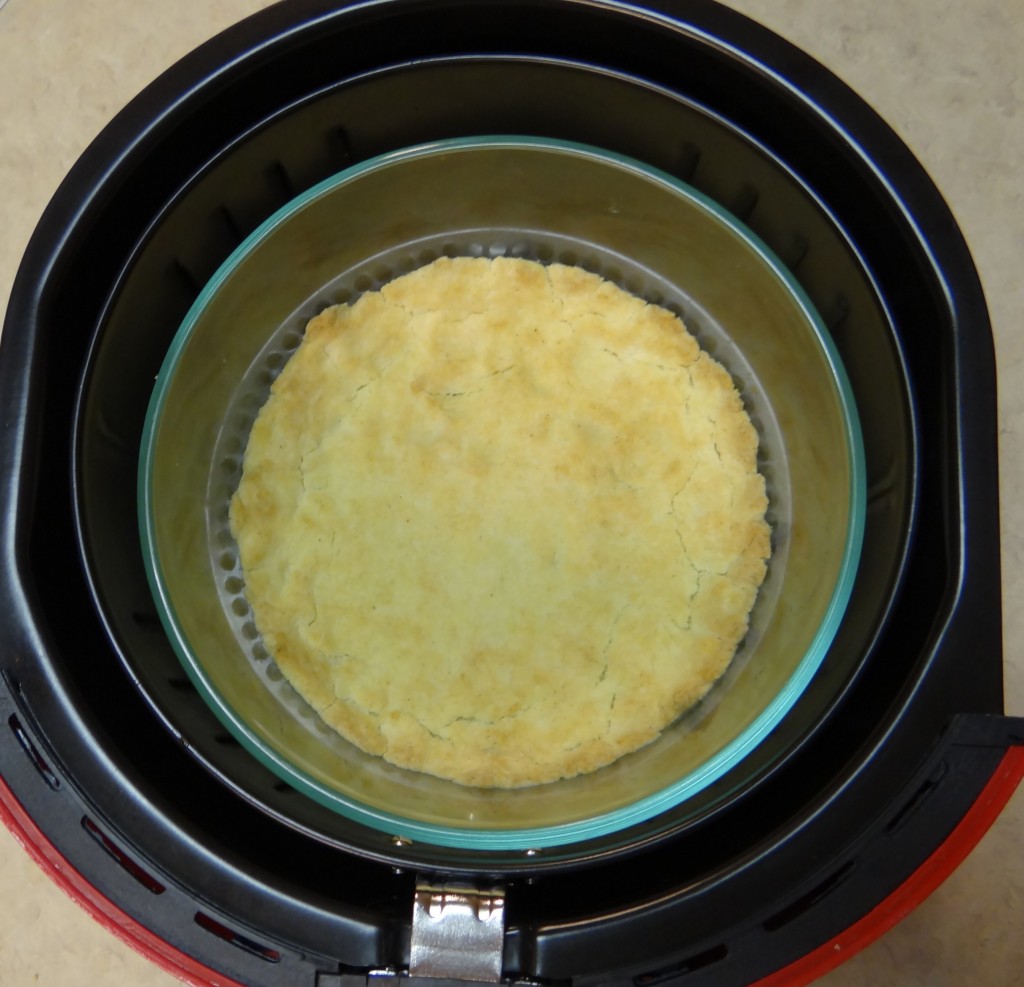 Layer bacon crumbles over the crust.  Layer cheese over bacon crumbles.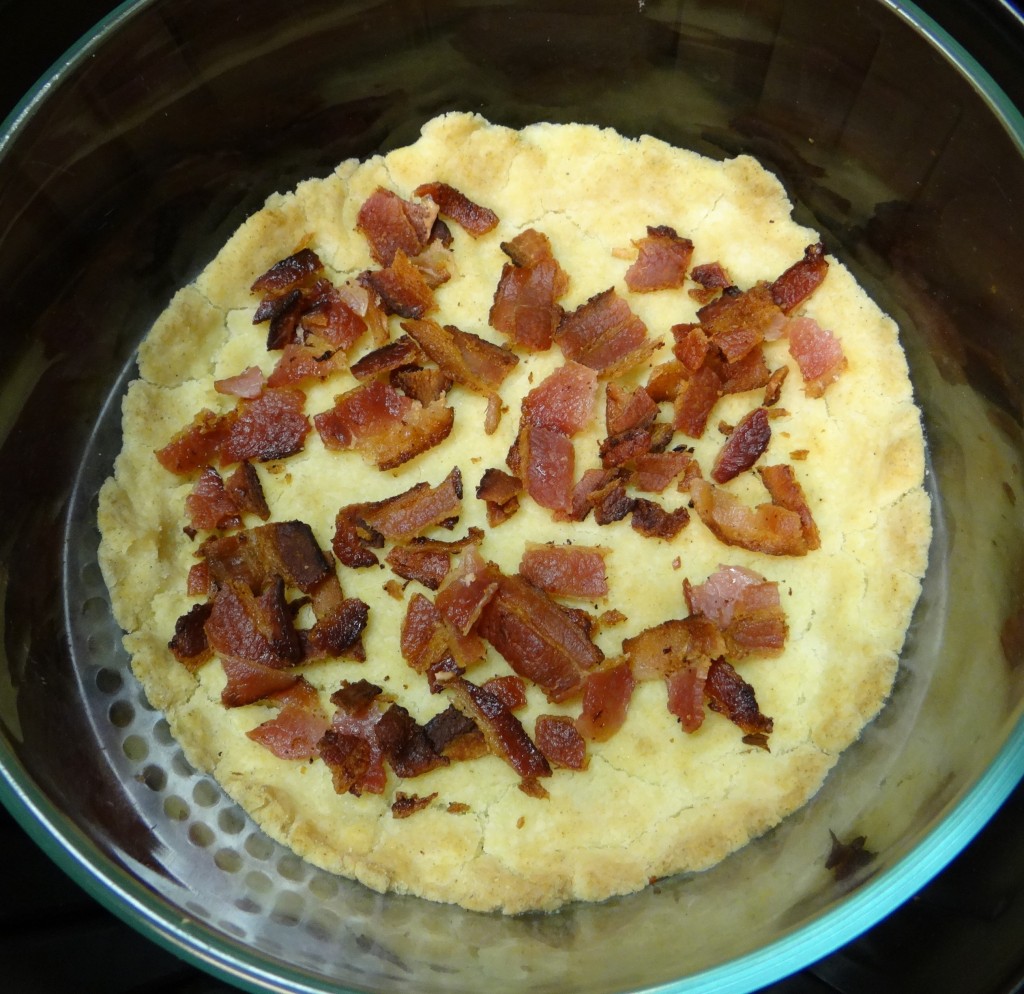 In a small mixing bowl, add eggs, whipping cream, salt and pepper.  Beat until fully combined.  Pour egg mixture over cheese and bacon layer.
Return basket with quiche to your Avalon Bay Air Fryer and close the fryer.  Set temperature to 360 degrees and timer to 22 minutes.  At 22 minute mark, check quiche.  Top should be browned and firm.  (On several test runs, my quiche was cooked fully at 22 minutes. If you are unsure if the quiche is done, insert a butter knife into the center of the quiche, it should come out clean.  If the quiche is not fully cooked, return to the fryer and cook on 360 degrees for an addition 5 minutes, test and repeat if necessary.)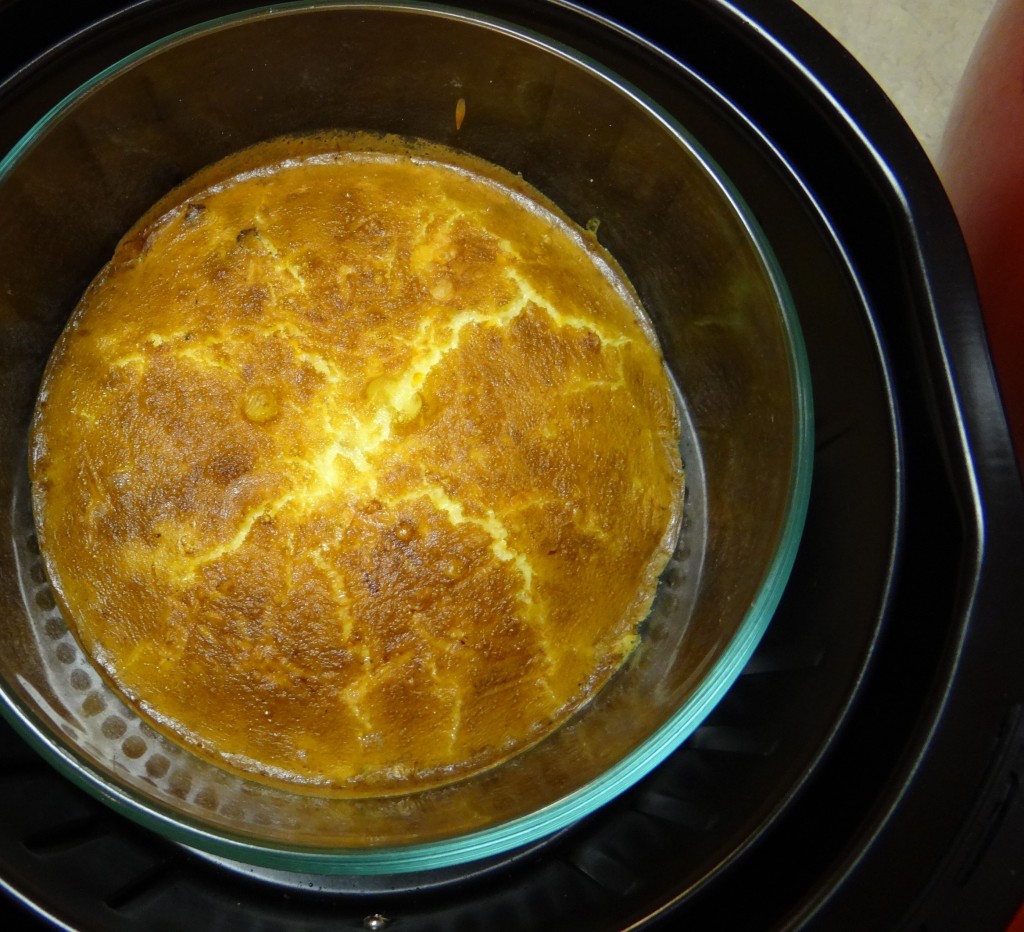 Feel free to experiment with this simply gluten free quiche recipe and add chopped onion to the recipe, swap out the cheddar cheese for swiss cheese, or swap out the bacon for a few of your favorite chopped vegetables or herbs.  Any way that you choose to prepare this mini-quiche, it's a delightful breakfast or brunch treat!
What would you like to make in the Avalon Bay Deluxe Air Fryer?
For more information, visit http://www.air-n-water.com/product/ab-airfryer100r.htm and "like" Avalon Bay on Facebook at https://www.facebook.com/avalonbayusa