Summer vacation time has arrived!  And you know what that means, it's time to hit the road for fun in the sun!  If you are like most family, your summer will involve at least one long car trip to get to your vacation destination.  Thanks to Kraft for sponsoring this conversation about how to keep your sanity intact on long car trips with children.  As always, all thoughts, opinions and on-the-road experiences are that of Rural Mom.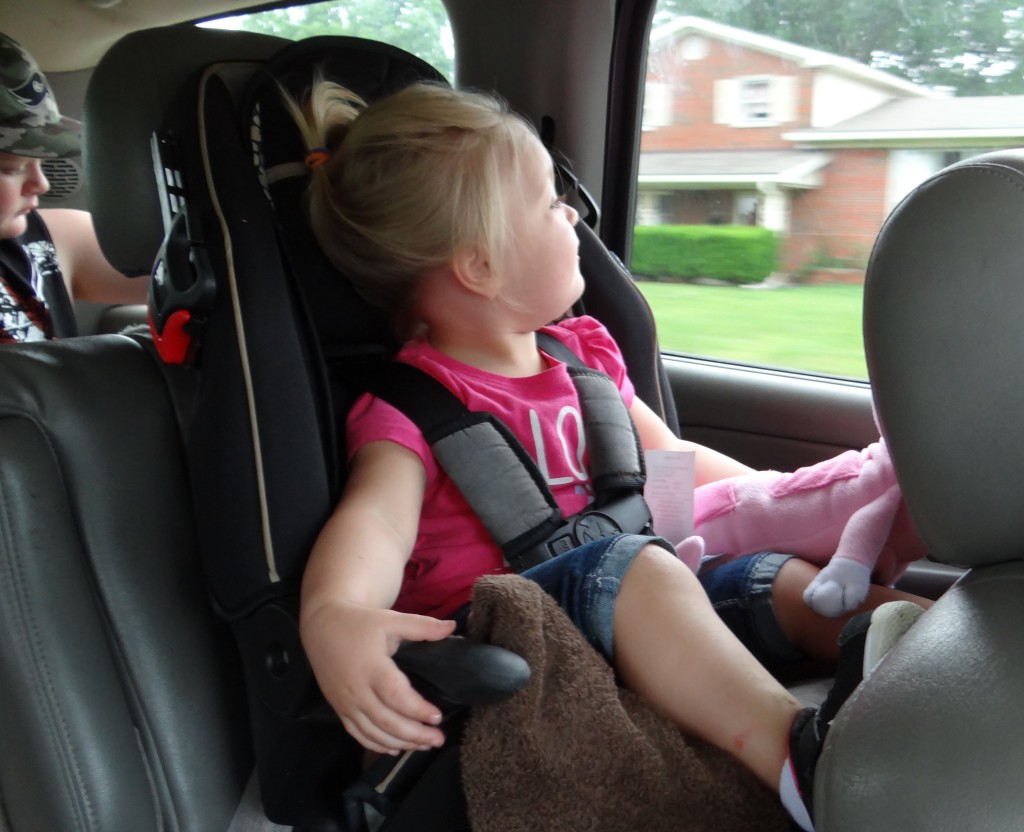 I remember the first long road trip I took with my daughter.  Not only was I not prepared to deal with potential vacation hazards (like nearly running out of gas before I found a gas station) but I also didn't have a grip on how to keep a toddler entertained for a 7 hour stretch!  Many years, several children and one grand child later, I'm now a seasoned pro when it comes to managing long car trips with kids and keeping my sanity intact in the process.  Wish I would have had all that knowledge and foresight available, though, on my first trip!
Was there ever a time where you wish you had a way to predict the future so you could prepare better for road trips or even just for the every day mishaps and missteps? It's same desire in mind, that Oscar Mayer (jokingly) created tarot cards to give moms a "peek" into their future to help them prepare for the chaos ahead as part of their new Deli Fresh Sanewich campaign.  My Sanwich tarot card is "The Long Drive." In situations like these, it's awesome to know that Oscar Mayer Deli Fresh can keep it simple and provide deli quality lunch meats anytime!

How do you stay sane during a long drive?
Experience has taught me it's all about research, planning and including clever extras!
Research – Before you hit the road take the time to map out your destination and take a good look at the routes along the way.  Be sure to estimate your mileage and plan accordingly for refueling, refreshment stops and any sight-seeing you may wish to do.  Back in the day, I had no idea that I'd encounter long stretches of road between gas stations in some areas of the country roads I was traveling.  Now, it's easy to locate stops ahead of time with GPS and various travel apps.  Be sure to schedule a few mini stops for your kids to get out and stretch a bit or see a landmark or two.  This will break up the trip a bit and keep them from getting too restless from having to sit too long.
Planning – Make checklists and think about all the obvious things you'll need like clothing, sunscreen and beach towels and the not-so-obvious or unexpected like umbrellas, first aid kits and road flares.  The more time you take to thoroughly plan out pack all your essentials, the smoother your entire trip will be and the better for your pocket book it will be.  Having to purchase items like sunscreen or socks in a tourist spot can cost triple what it does normally, not to miss mentioning that you'll have to take time out of your vacation to hunt them down to purchase.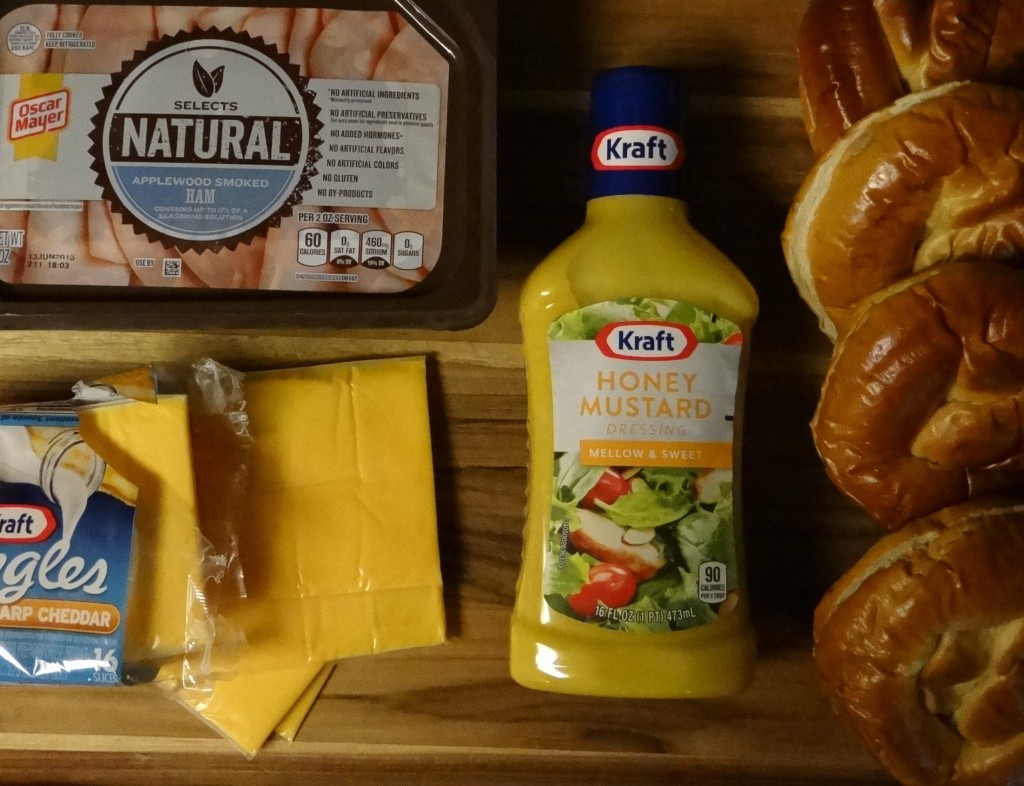 Extras:  Two of the most important extras to pack when you plan to take a long car trips with your children are snacks and activity kits.
Pack your own snacks, sandwiches and drinks in a cooler to keep in the car for easy access.  Having a meal or quick snack available will keep you from having to make an unnecessary (and often expensive) road side stop for food.  It also puts you in control what you're eating with the fresh ingredients of your choice and you can pack extra-extra special treats for mom like the Sweet & Spicy Ham Pretzel Roll featured on my "The Long Drive" tarot card.  I deviated slightly from the recipe, mainly by leaving out the onions as I prefer it without, but any way you slice it, it's one delicious sandwich to enjoy when traveling! Far better than any road-side stop!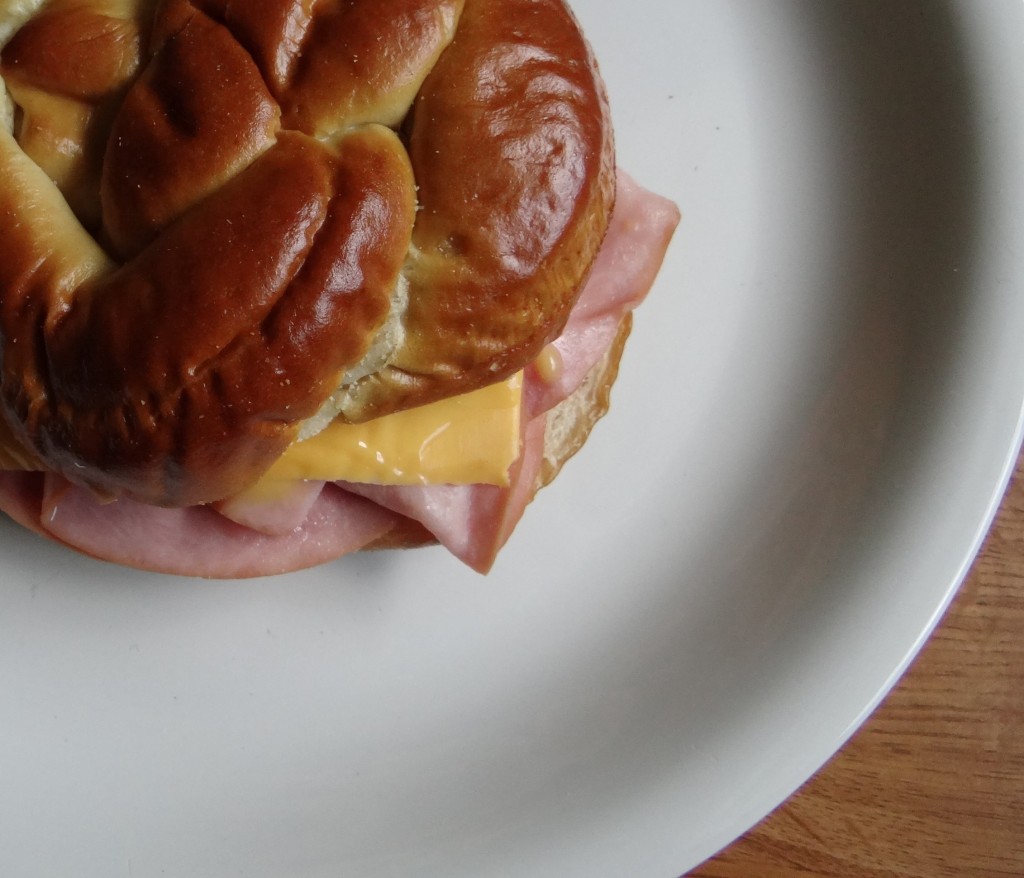 Activity kits filled with games, books, toys and other fun items will help kids adjust to car travel better and keep them occupied throughout the ride.  Pick a few of their favorites and toss in a couple new surprises, too like coloring or puzzle books.  If you have a portable DVD player or are lucky enough to have one in the car, consider picking up a few new cartoons or movies that will keep their attention and make the miles fly by quicker.  Of course, standard "old school" travel games like car bingo or simply singing various songs together can be great fun, too.  The point is to make the car ride seem like part of the vacation and not just a monotonous journey for your children to endure.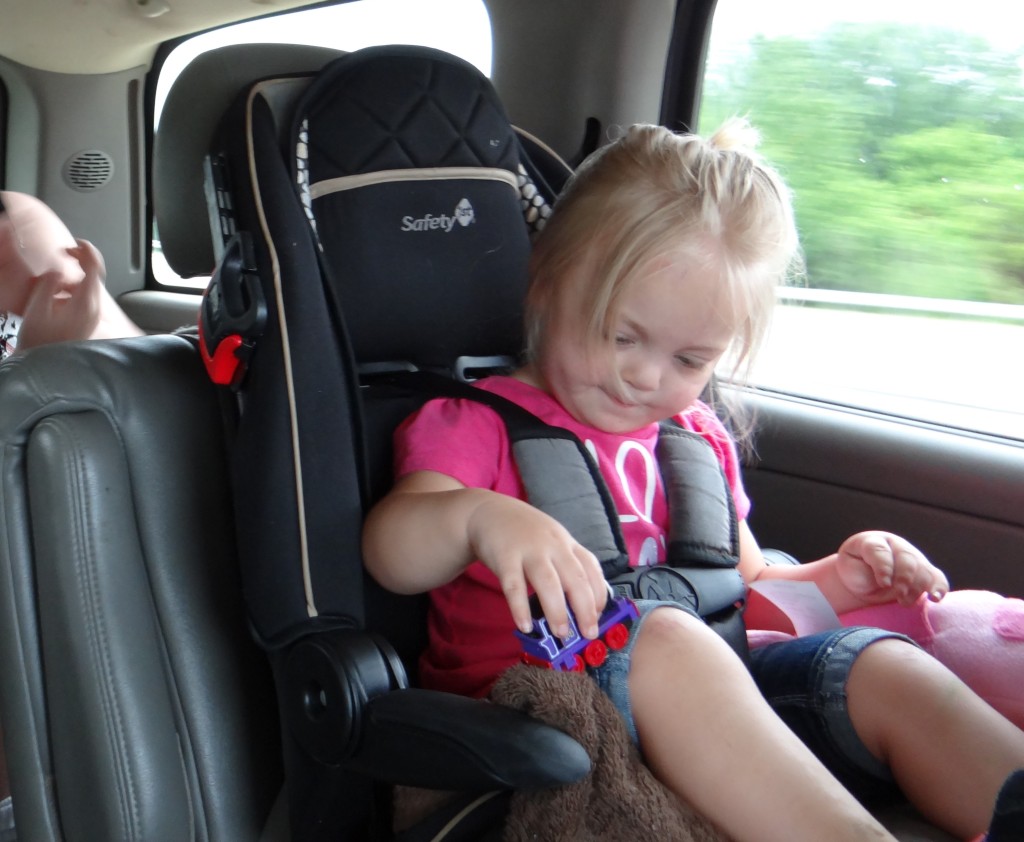 Road trip travel doesn't have to be complicated, you can keep things simple with just a little pre-research and prep!  For more Sanewich inspiration, visit Sanewich.com
Do you have tips and tricks to share that help you keep your sanity on long road trips with your kids?  We'd love to hear them!