Remember when we were kids and we could grab a cupcake off the counter and run all day on pure sugar? Unfortunately, as we got older, those habits caught up with us, and many of us changed our eating and make it a daily goal to stay in decent shape for the long haul. (This isn't to say that we don't all still enjoy a cupcake now and then!) The problem with this way of life is that it requires a little planning, as there will always be temptations we need to resist and replace with healthy, nutritious snacks.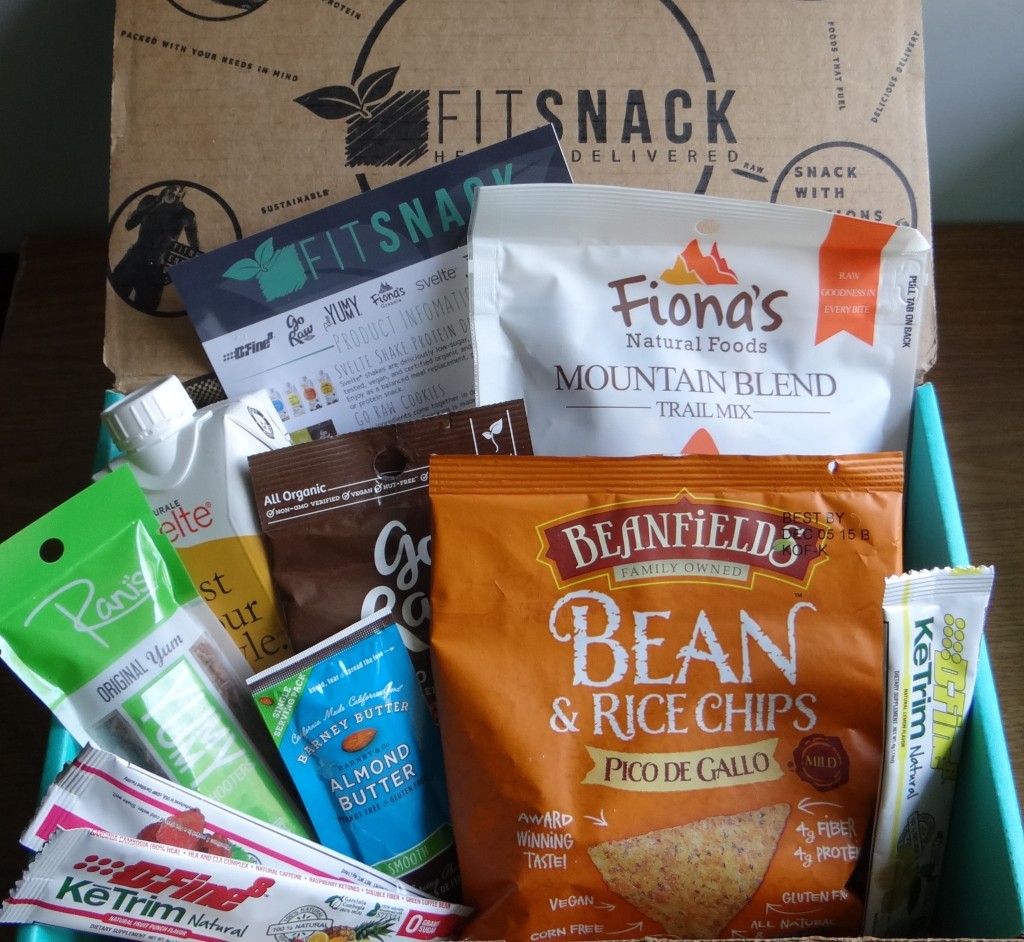 For that reason, I was really excited to try out FitSnack. FitSnack is a subscription box service that will ship directly to your door a healthy and delicious box full of 7 – 10 full-size and deluxe sample items. Isn't that an awesome idea? If you put that box on the counter next to the cupcakes, you're much more likely to make healthy choices (and so are the kids!).
The box changes every month so you get to try out lots of new things, but some of the things they include are veggie chips, raw nut mixes, bite sized snacks, shake mixes, protein cookies, healthy chips, organic pancake mix, and for good measure, workout challenges! Doesn't that sound like fun? It's like fitness in a box!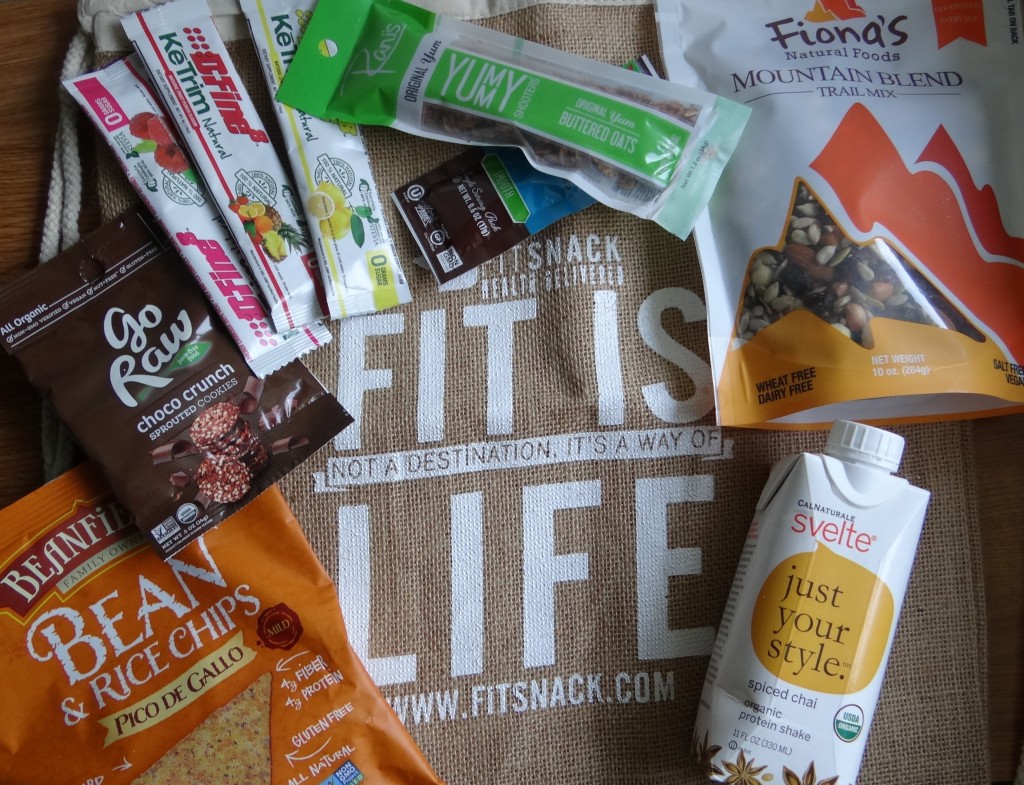 Your kids will look forward to getting the monthly delivery too. The FitSnack box is a great place for them to grab a snack to give them the energy to play hard this summer. One of the best gifts we can give them is the gift of healthy habits. When they see us eating healthy, they're much more likely to make healthy choices when we're not around to make sure that they do. The box of healthy treats is so convenient that it makes it easy for them to grab a granola bar after soccer practice rather than to beeline for a candy bar.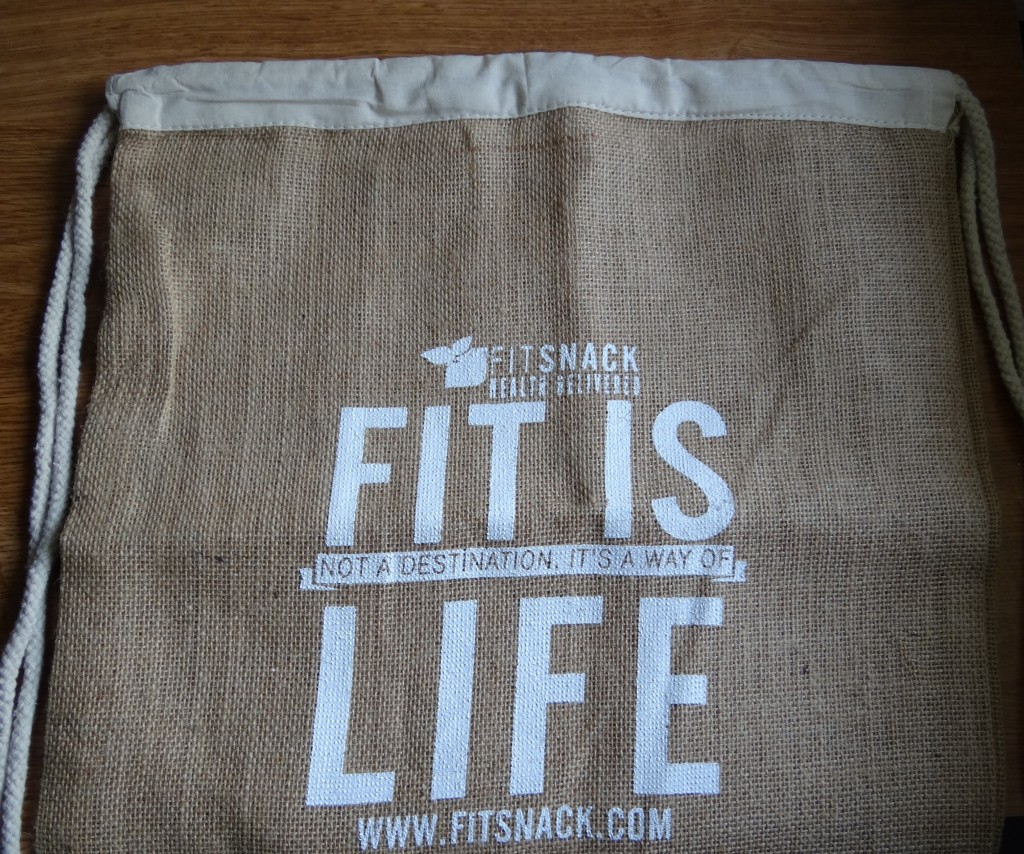 Perhaps one of the coolest things about FitSnack is that they pay it forward. For every box sold, they buy a water filter through Hope Connects, an organization whose purpose is to "Improve education, health, and economic opportunities for vulnerable people in communities around the world." (Taken directly from hopeconnects.com because they said it best!) Because of this partnership, not only are you helping yourself to good health, but you're giving it to people across the world as well. A FitSnack subscription is something you can truly feel good about, in more ways than one!